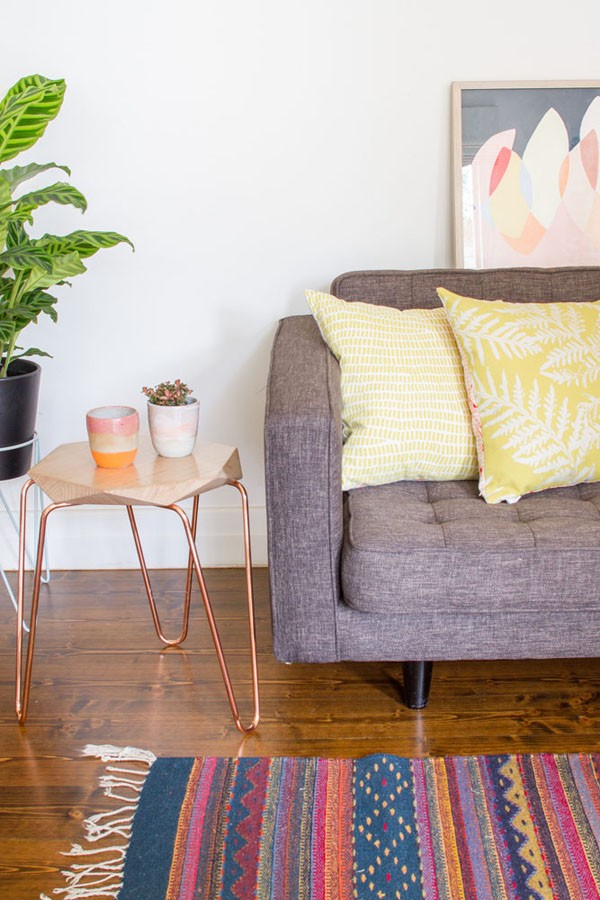 Melbourne-based boutique textile studio Ink & Spindle has given their signature love of Australiana a new twist with the introduction of a fresh and brighter colour palette. Lara Cameron and Caitlin Klooger's inspiration for the new homewares range of hues comes from blush pink Murray River salt, the bluestone of Melbourne's laneways, yellow cockatoo feathers, and the coral red of the iconic Australian protea.
The collection includes new cushions and large floor cushions, and as always, Ink & Spindle prints are available to purchase by the metre. If you head to their website you'll find Ink & Spindle's innovative online custom printing service –  you choose a fabric design and customise it your choice of colours. How great is that? The fabrics are then hand printed in the Melbourne studio using sustainable and fair trade natural base cloths, and water-based solvent-free inks.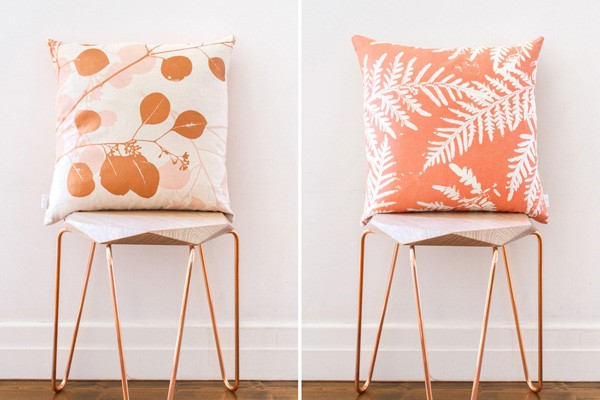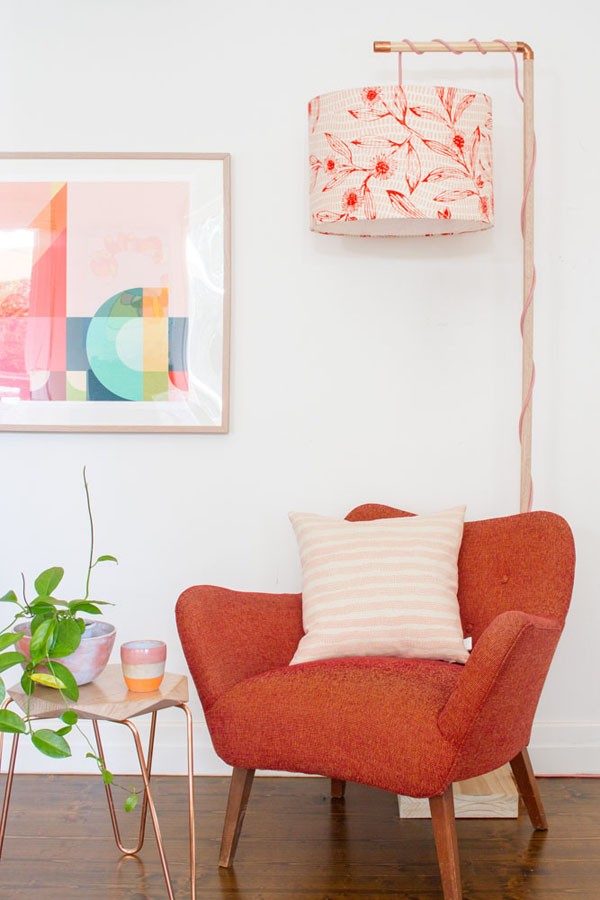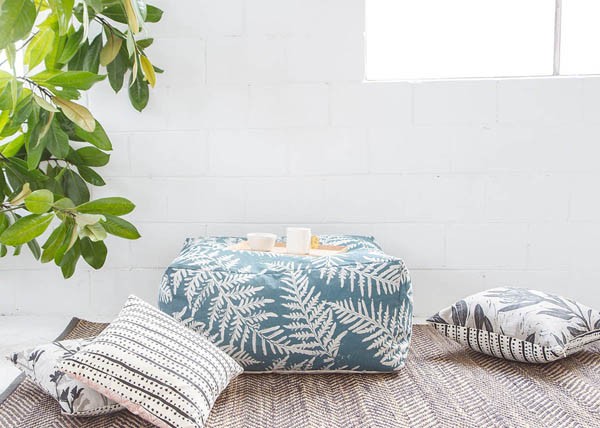 Ink & Spindle are celebrating their seventh year of designing and producing uniquely Australian textile products, which is no mean feat for a fiercely independent operation committed to local and sustainable production. We love that they have beaten their own path and have established their place in our vernacular of contemporary design-led Australiana.