Sage x Clare are all about reinventing something classic or familiar with a creative and unexpected twist. Known for wonderful colour palettes and loads of texture, this Australian brand always brings something fresh and confident to the home textiles market.
I spoke to Sage x Clare founder Phoebe Bell about the beautiful eclectic new Marais collection, in store now for autumn 2017.
"Our latest Marais collection exhales the air of Paris; a style distilled with attitude and surprise – never predictable and always confident. The range is excessively French in its eclecticism and unexpected moments of design detail. Bringing you tufted checks, embroidered stars and tapestry florals. There is a quiet irreverence to the Marais collection, an element of undone-ness, whether it be wrinkled gingham linen or a symphony of contrasting colours. The range is an embodiment of that unexpected sparkle and utterly French je ne sais quoi," explains Phoebe of the inspiration behind the Marais collection.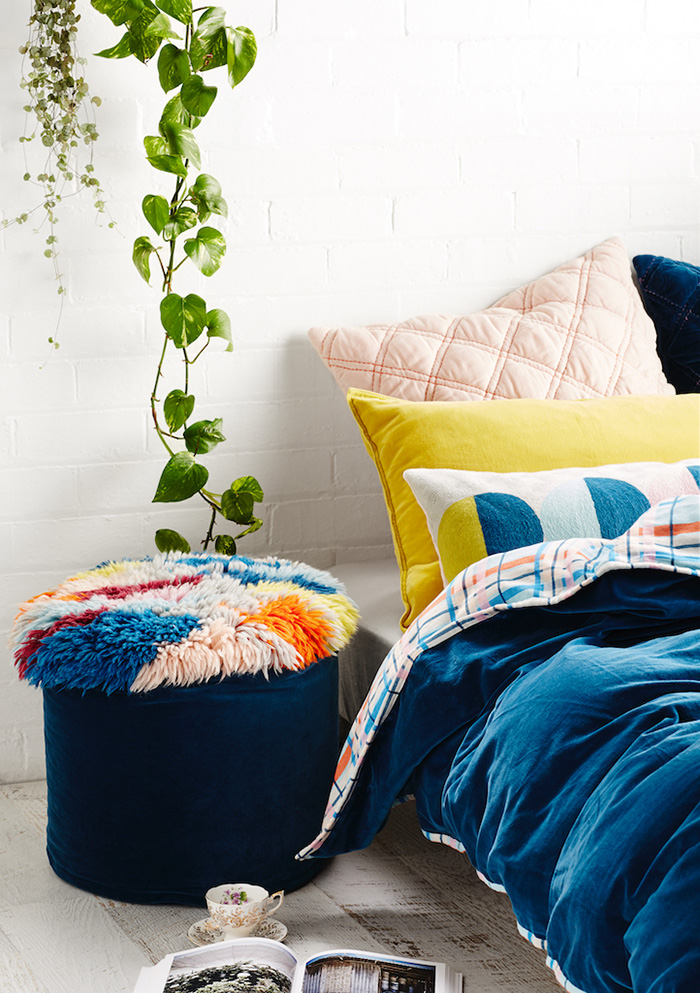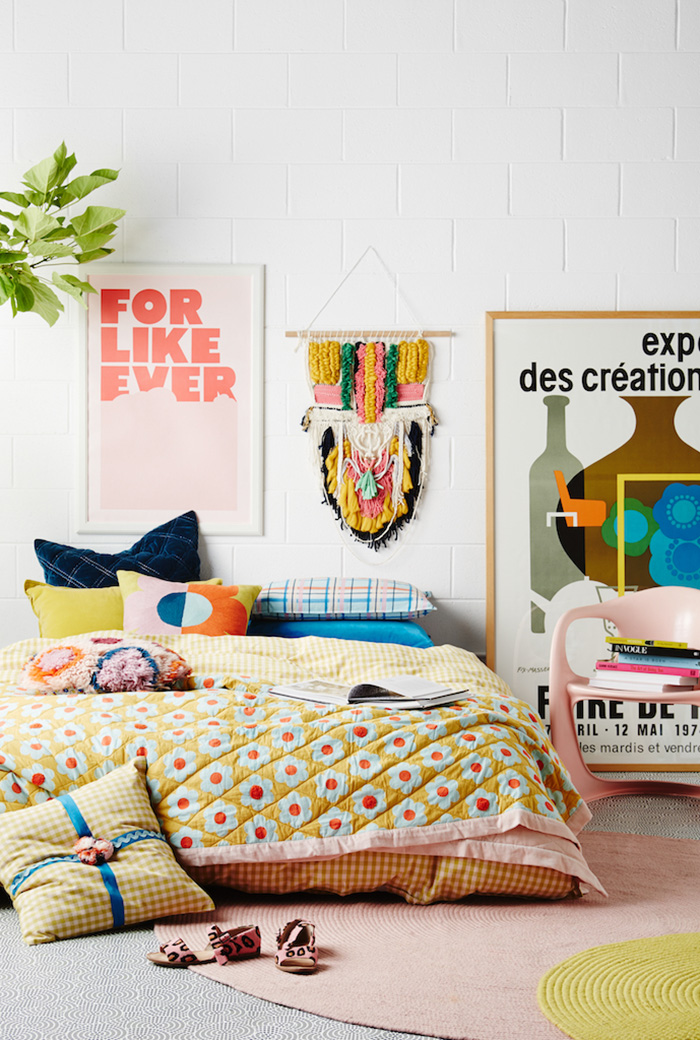 What is your design process? Is it similar for each collection?
The design process is similar for each collection and starts long before the actual design phase begins! The best ideas and creative thoughts often come when I'm doing something else entirely, so I regularly make notes of ideas as they come to me or use Pinterest as a way to document small moments of inspiration. From there, a common thread starts to appear and the range emanates from this single theme. We work through the colour palette first, then formulate the key patterns and motifs before getting down to the details of how each piece will look and feel. It's always a process and takes plenty of meetings and input from a great team of creatives.
Can you tell us about the colour palette and how you choose it.
There is no method to our colour palette surprisingly. It's just whatever feels right at the time! I think being surrounded by imagery on Instagram, Pinterest, blogs, magazines and fashion gives us an instinctive feel for the colours we want to use each season. No matter what, you can count on Sage x Clare to always be vibrant and playful in the colour department!
Is each Sage x Clare collection an evolution of the last, or do you see them as entirely separate?
Our collections are always unique but there's a clear evolution from the last… We look back at how we used colour, texture and pattern in our previous collections and aim to reinvent those ideas every season. We'll always embrace certain artisanal techniques though, such as block printing, hand weaving and chain stitch embroidery, so there's a consistent handmade look and feel to what we do!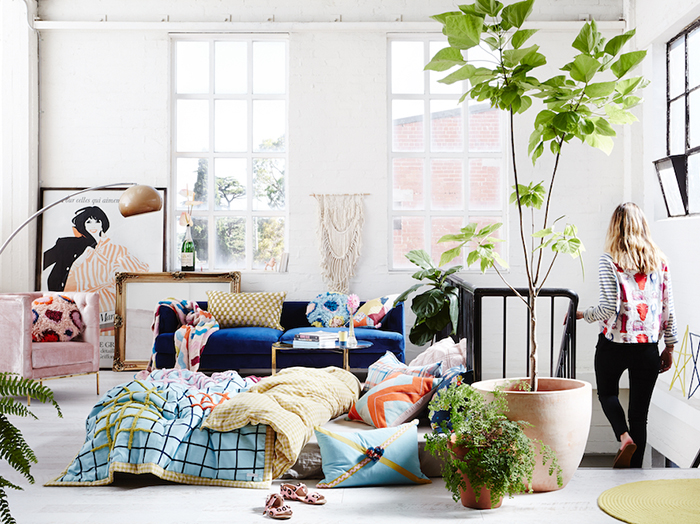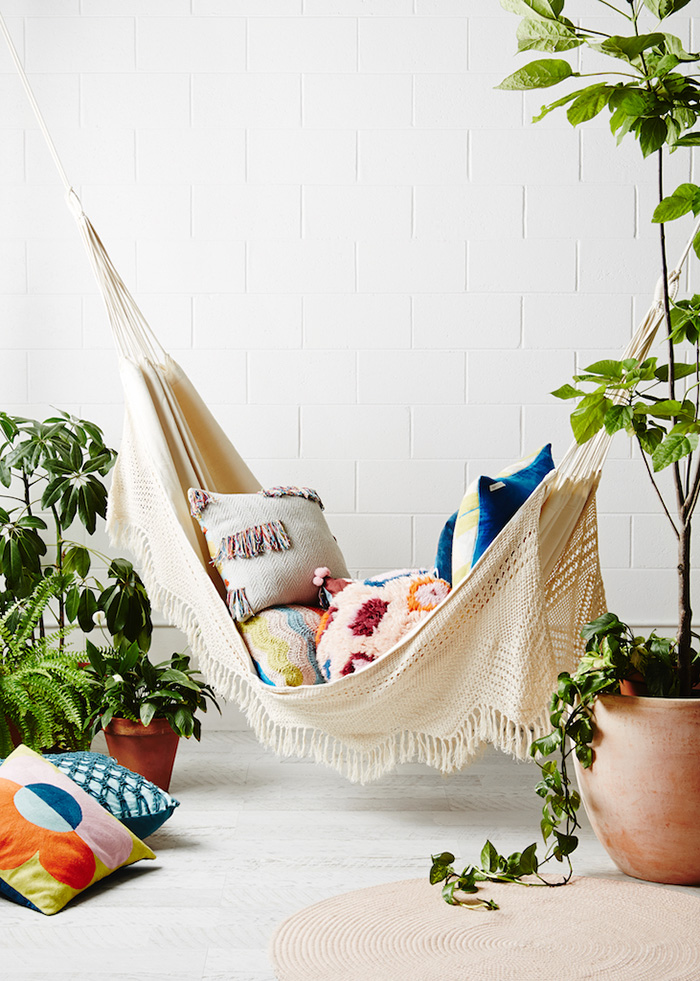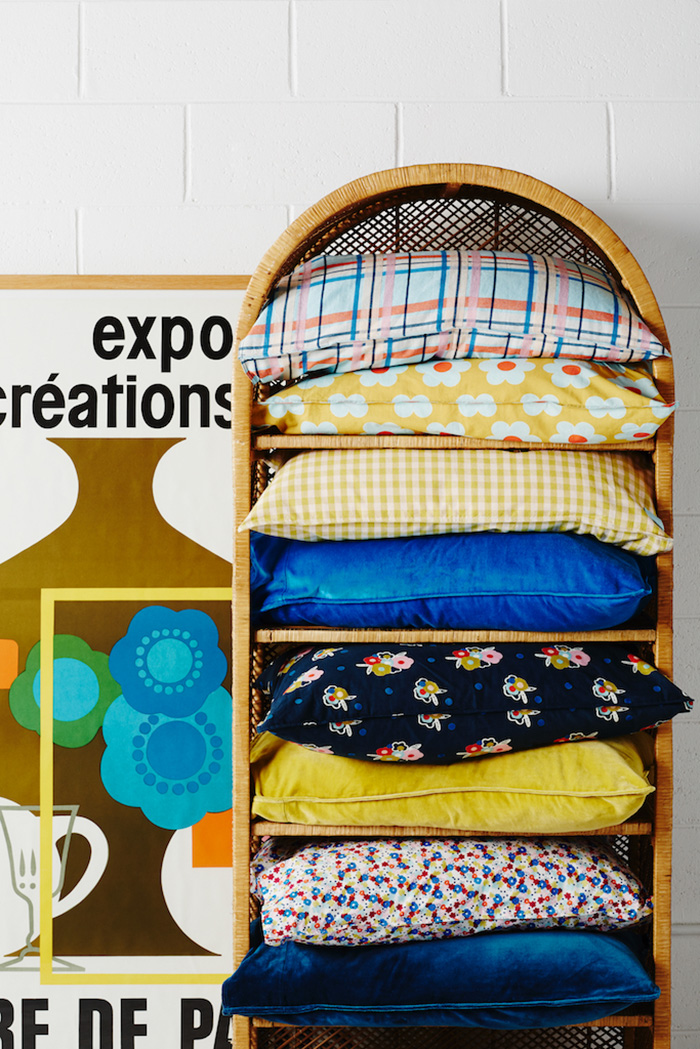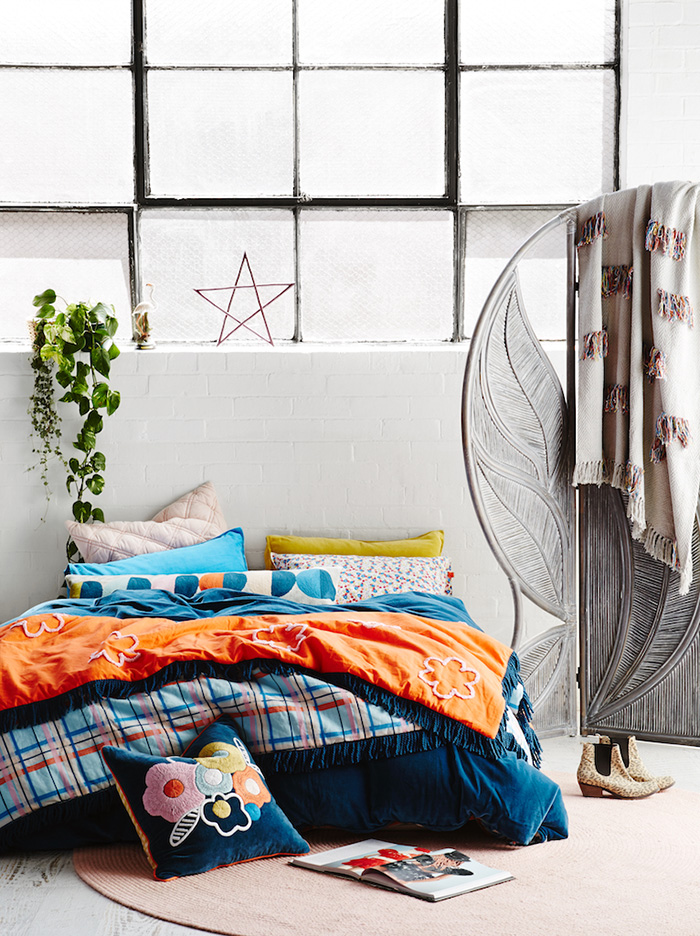 Texture is somewhat of a signature element of yours. How have you used texture in this range?
Texture is such an important but often overlooked element to every interior…The Marais Collection embraces textural woven bedlinen, luxurious velvet, flokati shag cushions, hand embroidered tapestry, macrame and crochet knitting. It really is a celebration of our artisans and their incredible craftsmanship!
What are your favourite pieces from Marais?
I'm really proud of our bedlinen this season – we've got luxurious handwoven checks and ginghams that are just a joy to sleep under!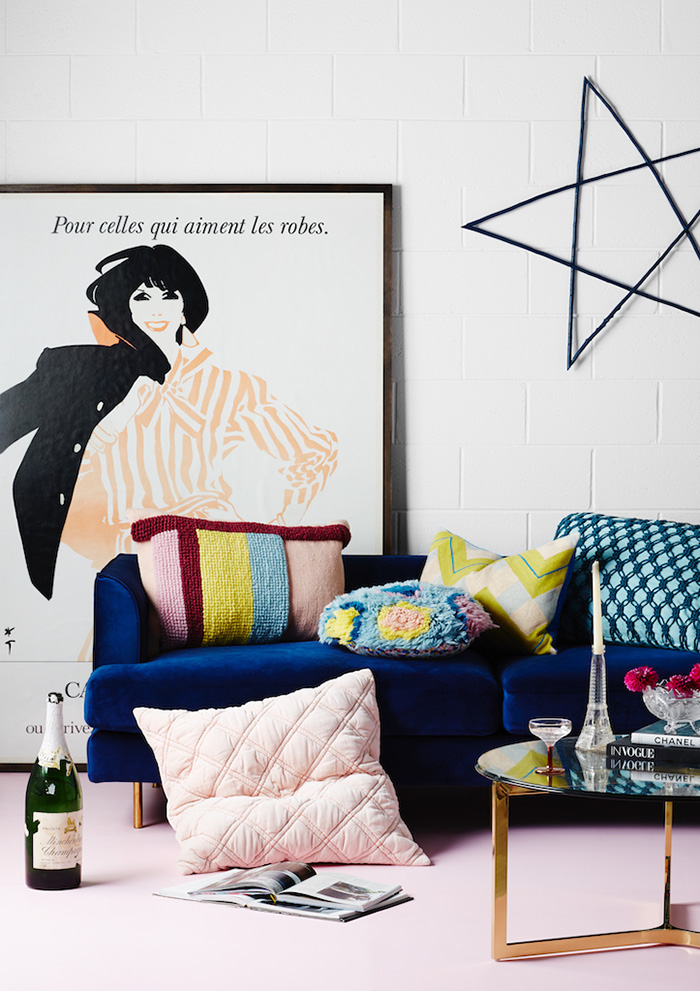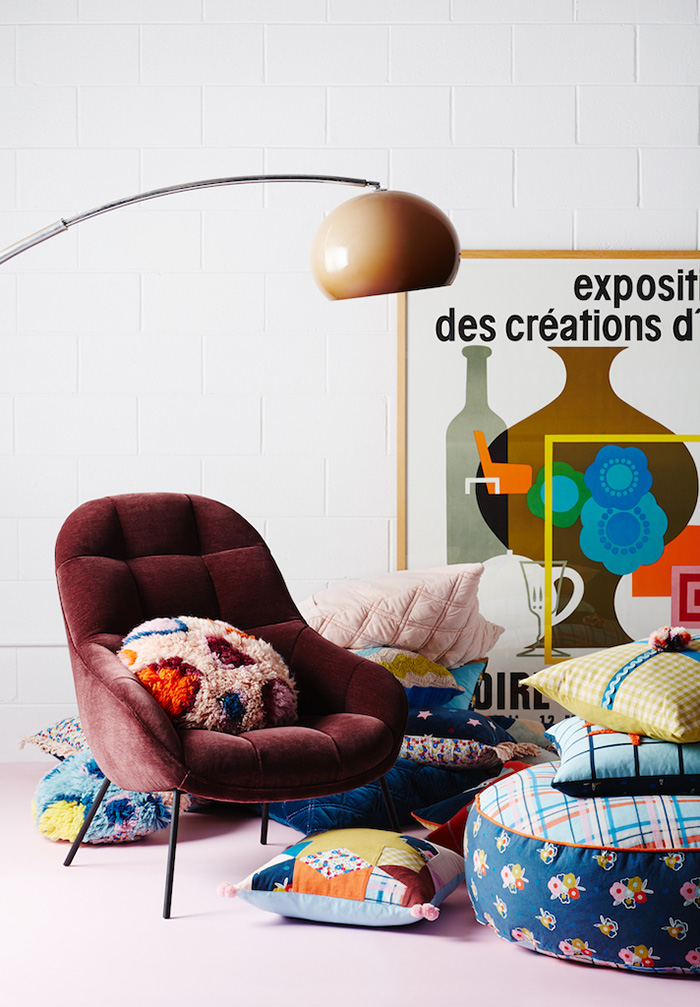 What I love about this range are the slightly irreverent details like little clusters of pom poms, unexpected sections of tuffed shag, and lattice macrame. Together with the stunning palette and unexpected pattern play it's these details that make Sage x Clare textile homewares uniquely beautiful.
You can get your hands on the Sage x Clare Marais collection in their online shop, and also at Greenhouse Interiors here.
Save
Save
Save
Save