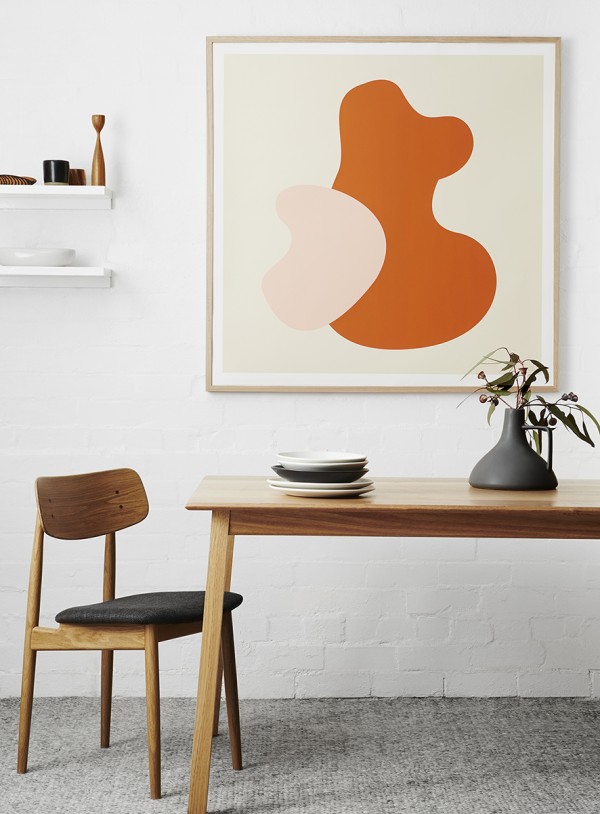 Caroline Walls' background in design is evident in her simplified and graphic art. With a strong sense of colour and graphic form, Caroline employs a process of reduction when she creates her art. She subtracts detail and adds simple lines and shapes to create figures that are streamlined yet full of movement and life. Her belief is that what's unseen in art and people is what makes them interesting.
Caroline's new body of work, titled 'The Nude Collection' features a contemporary palette of grey, peachy nudes, black and tangerine, and is part of Caroline's continued study of the female form.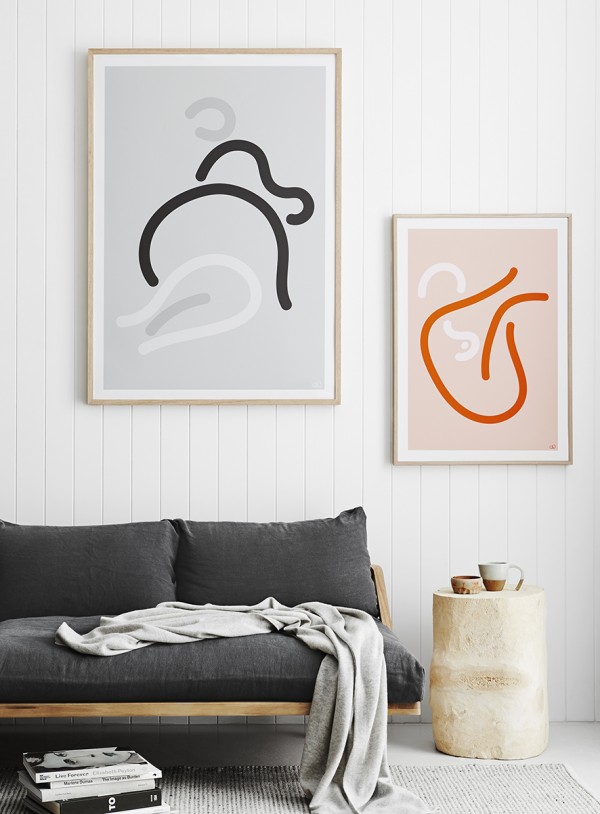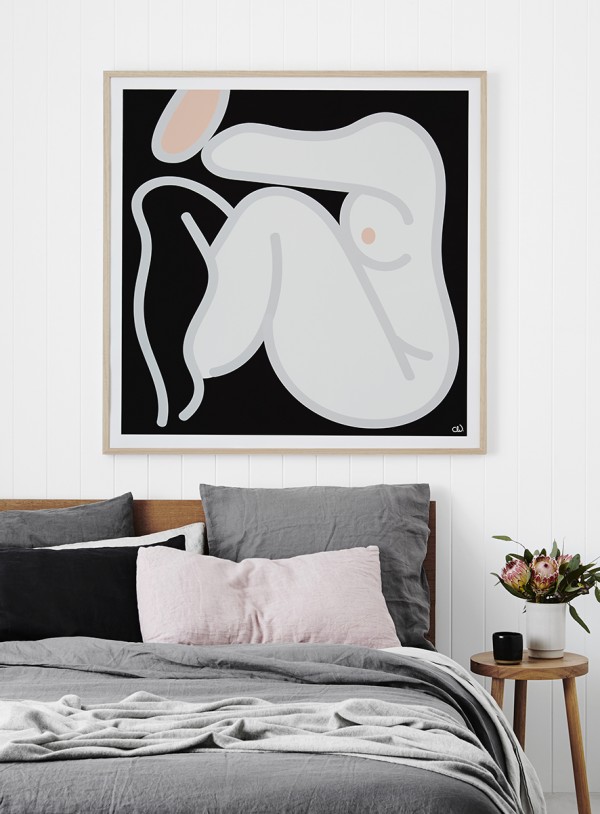 'The Nude Colelction' consists of gallery quality fine art prints on 300gsm 100% cotton archival art paper. In a limited edition of 50, the prints are hand-signed and numbered by Caroline and they're available in 3 sizes. They're acid and OBA free and printed with archival pigment inks.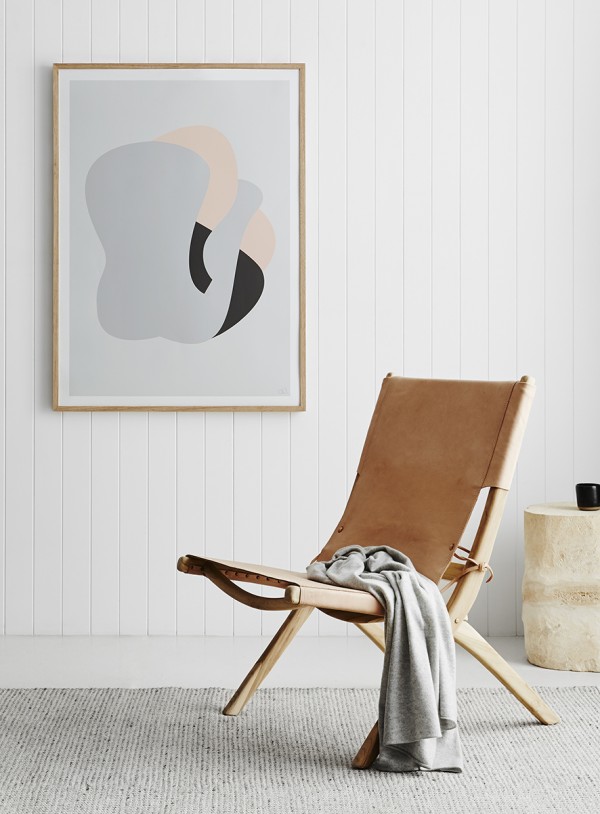 Styling by Julia Green, photography by Annette O'Brien.
These gorgeous prints are now available at Greenhouse Interiors, here, and from Caroline's website.