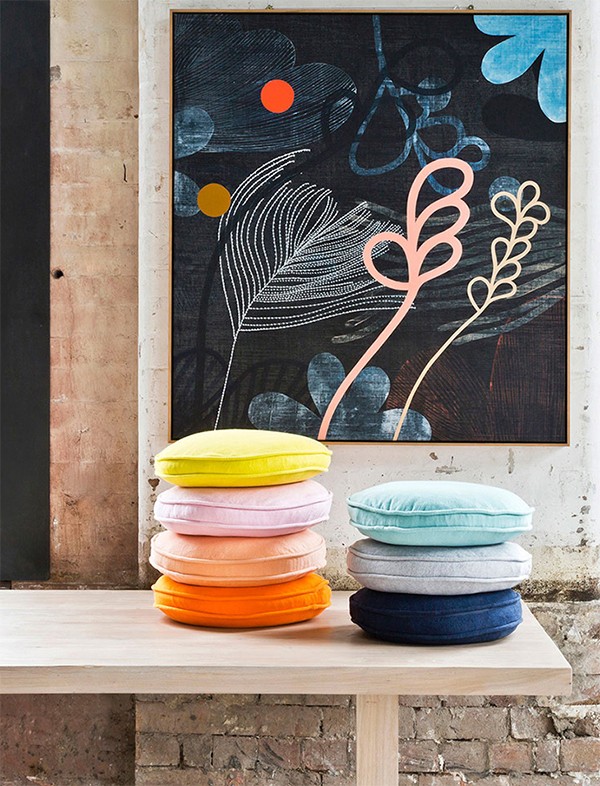 Rachel Castle is renowned for her graphic homewares and art, and her Penny Round cushions are the perfect reflection of that refined aesthetic. The circular shape and clear vibrant hues of the Penny Rounds make a really strong graphic statement on a sofa or bed.
Penny rounds are now available in a range of new colours in soft easy-care knit fabric, in addition to the original lush velvet range. The soft lolly-coloured fabrics are delicious, and I'm also loving that there's a grey marle Penny Round in the new collection. There's something so familiar and comforting about grey marle cotton knit – is it just me, or does it remind you of putting on your favourite old well-worn and super soft Tshirt, or does it bring back long ago memories of wearing your first boyfriend's too big Tshirt? Umm, maybe that's just me!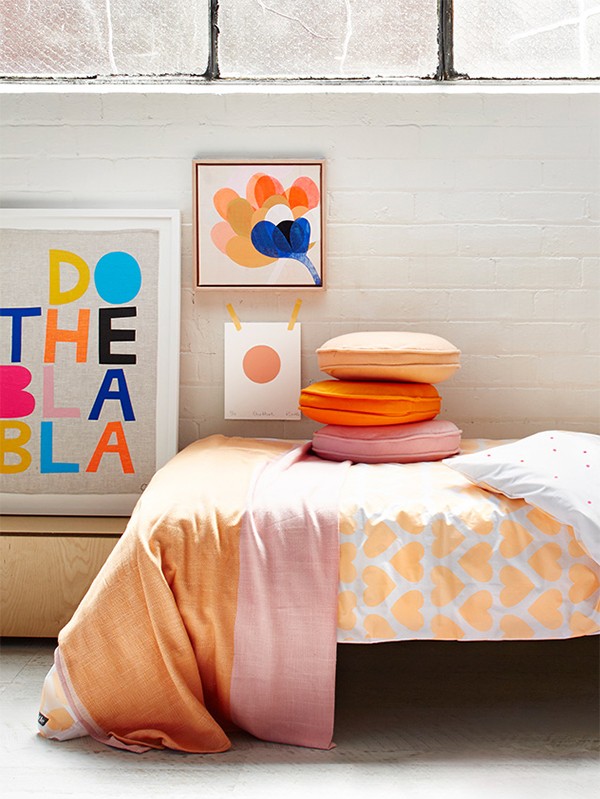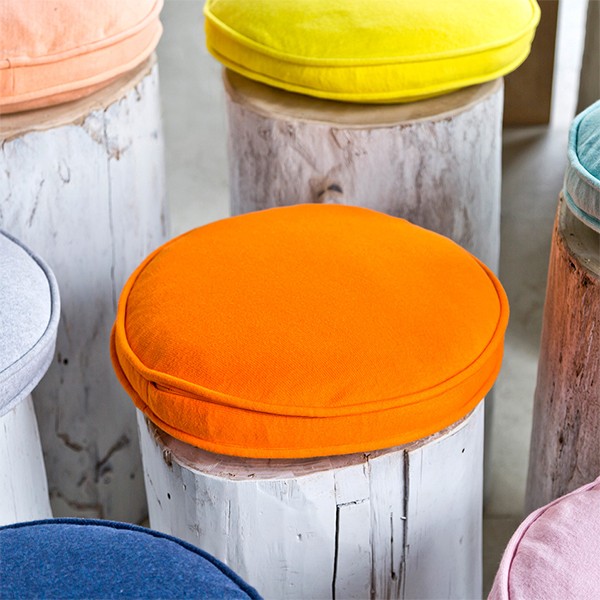 Another new addition to the Castle and Things offering is the velvet Penny Round all grown up:  jumbo velvet floor cushions. Available in ice grey and pink, these lovely cushions offer a super comfy place to hang out that's much more structured and stylish that a bean bag, and cosier than an ottoman. Perfect.
Pop over to Castle and Things for all these scrummy round treats. As Rachel says "Fruit Tingle heaven"!