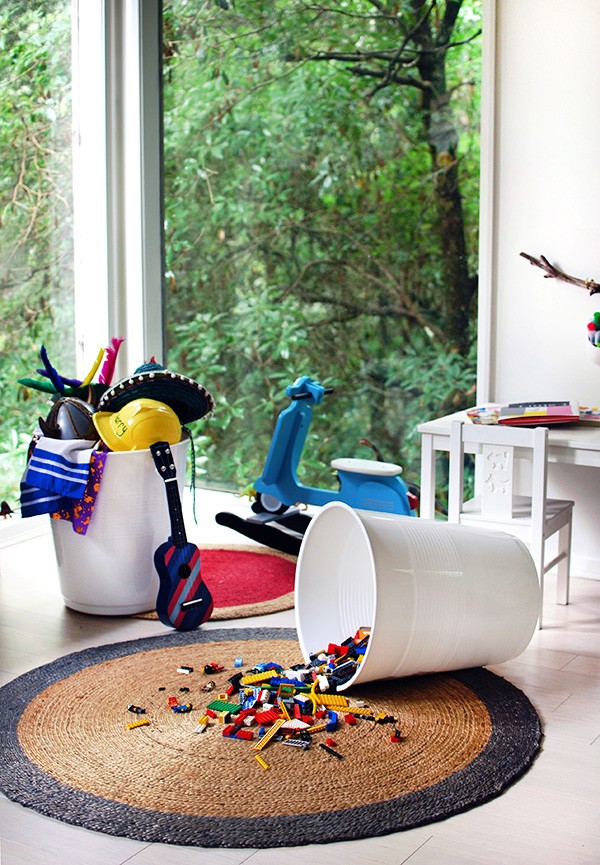 Have you had a look at the new summer collection in store at Target right now?
We were impressed by the line-up at their recent Christmas press preview, especially with the rather brilliant and creative new products conceptualised by Target Australia's in-house design team in Melbourne. One product in particular caught our eye: an oversized iconic plastic cup/stool.
Playful and original in design, this handy lightweight product works hard as a clever multi-tasker – from laundry basket to a last-minute stool for extra guests.
We love the idea of taking an everyday disposable item and super-sizing it as a functional piece of furniture – with rather good form. And for $12 a pop, you'd be hard-pressed to find better value anywhere else.
Here, our top five fun ways to use Target's giant plastic cup stool.
1. DIY Ice cream party decoration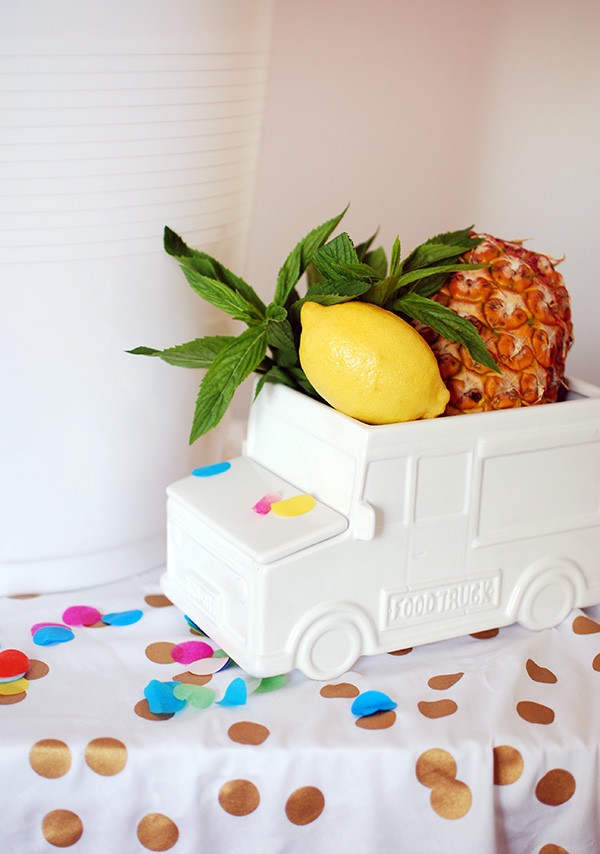 Use the plastic cup to make your own giant ice-cream sundae centrepiece for a party. It's quick and simple to make – and packs a punch on the party table! Place a (non-helium) giant round balloon inside the cup to form a scoop of ice-cream.
Next, cut out long and skinny sprinkle shapes from colourful adhesive felt. Stick them on randomly to create a giant ice-cream sundae. Don't forget to pop a cherry on top – in the form of a small round red balloon. Use double-sided tape to stick it on. Easy!
Our gorgeous giant balloon (and cherry) is courtesy of Balloons.net.au. Check them out – we use them whenever we need beautiful balloons!
2. Fun bedside table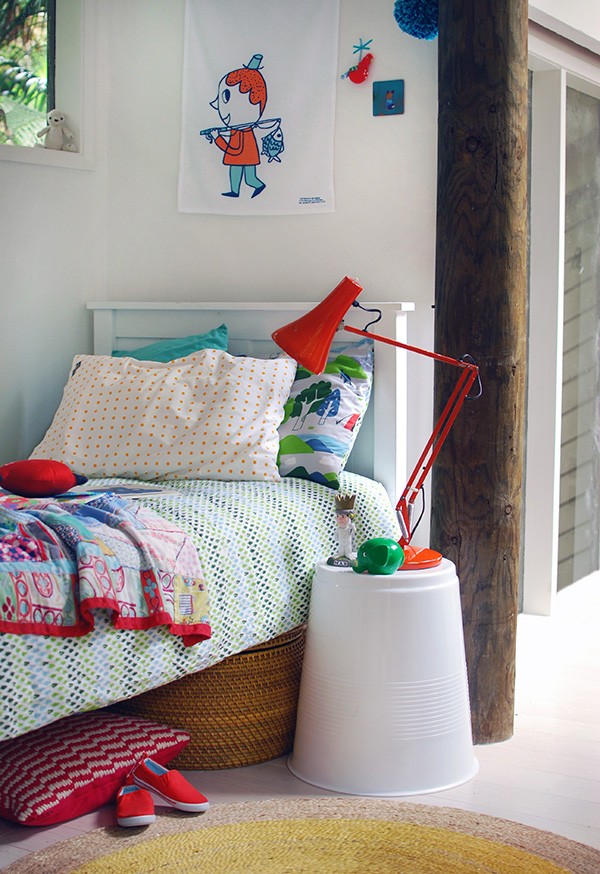 Turn the giant plastic stool upside-down for an instant table! It makes a playful bedside table that's perfect for a child's bedroom. Pop a lamp on top and you've got instant furniture – for just $12.
We love the look of mixing vintage with designer and handmade. Here, Rebecca's vintage orange Anglepoise lamp is perched on the bedside table, alongside a handmade quilt and assorted pieces.
3. Ice bucket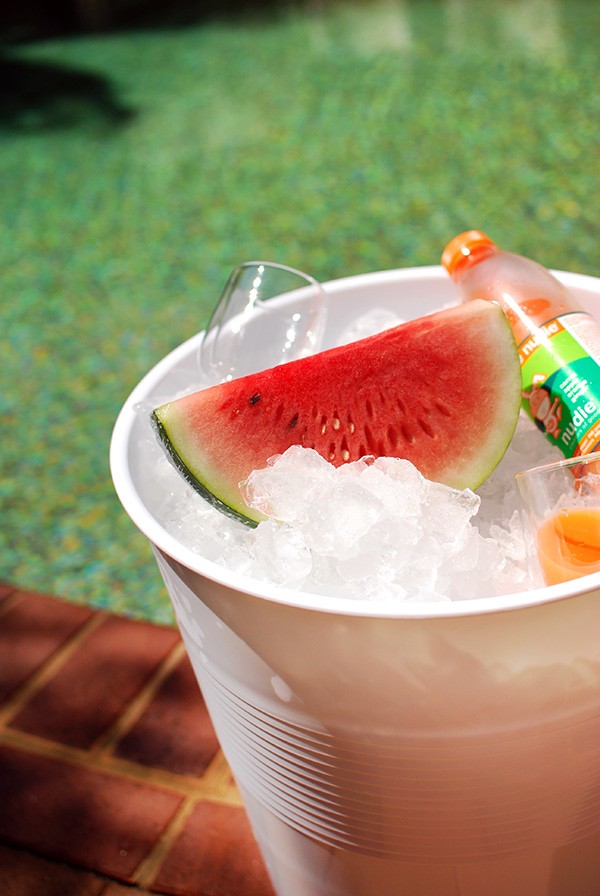 Forget about filling the bathtub with ice cubes for your next party. The giant plastic cup makes a rather practical ice-bucket, big enough for those giant party bags of ice cubes, and perfectly on theme for a summer pool party.
4. Toy storage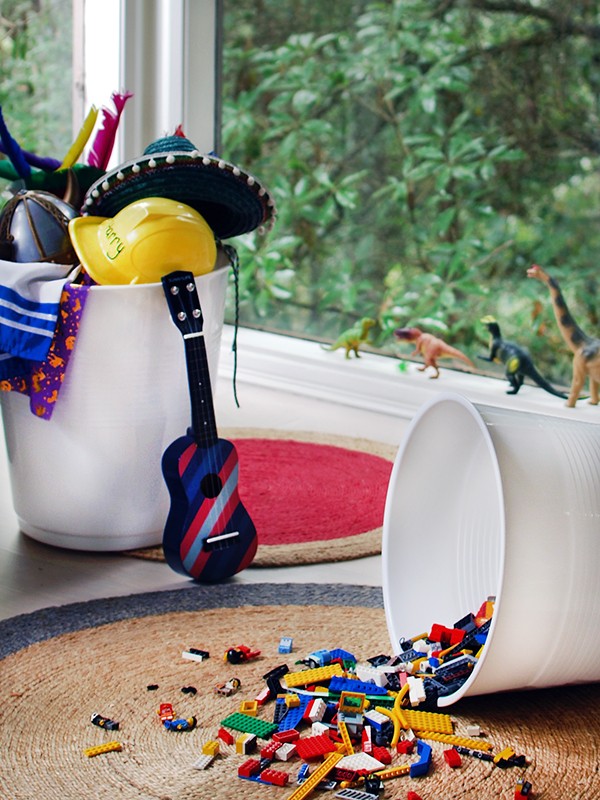 Brilliant for kids' bedrooms, the fun design also makes spacious toy storage. Use it to organise and store dress-up costumes, blocks, soft toys or LEGO. Or just about anything you need to stash out of sight for a quick tidy at a moment's notice.
5. Mod planter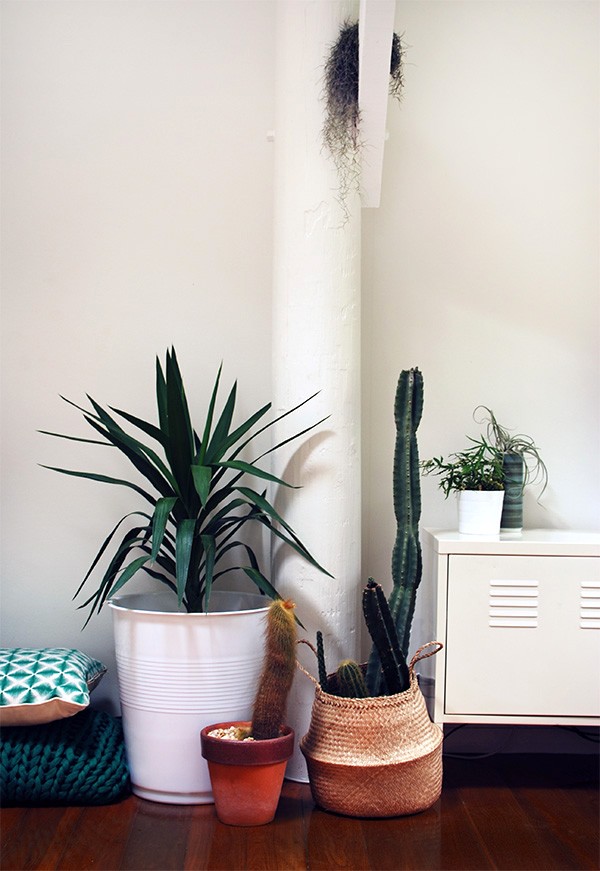 Make a practical and playful addition to your urban jungle by using the giant plastic cup as a planter. Architectural-style plants like yuccas, fiddle leaf figs, agaves, cacti and monsteras look particularly good in the modular design.
It would make a great statement planter beside the front door, or mix it up and group with different shapes, colours and textures, like natural woven baskets and vintage terracotta pots.
The Giant Plastic Cup Stool, $12, is available from Target stores now around Australia. But be quick – we predict it's going to sell out! Call Target customer support on 1300 753 567 for your nearest stockist.
By Rebecca Lowrey Boyd/Wee Birdy for We Are Scout.
All photography and styling by Lisa Tilse, for We Are Scout.
Disclosure: This is not a sponsored post. We genuinely love this rather genius product and wanted to share it with you. Target Australia gifted us with vouchers to purchase items for our photo shoot.
Save