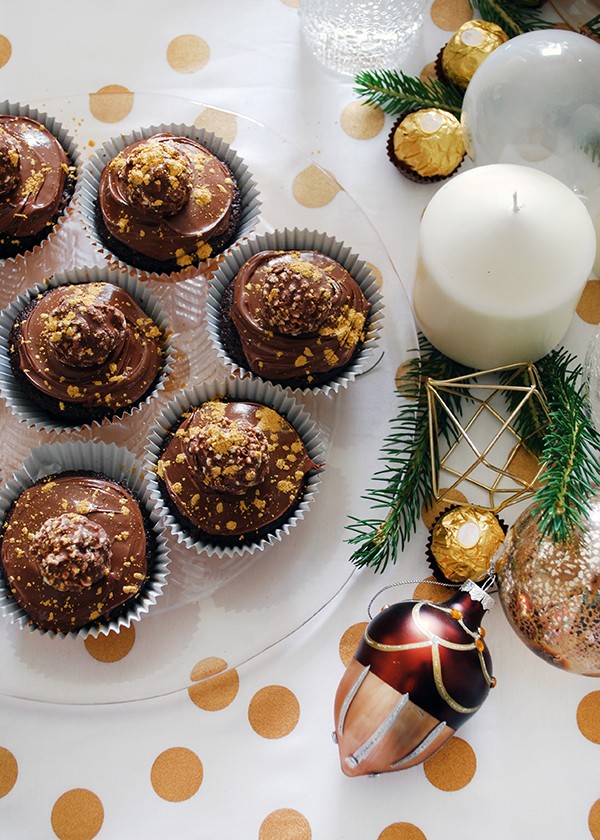 In our recent Christmas table makeover with Ferrero Rocher, we decorated the table in gleaming gold decorations, complete with hand-folded origami leaves and a platter of gold-flecked cupcakes.
This is a super-easy way to jazz up some plain chocolate cupcakes for Christmas, and you can use any chocolate cupcake recipe you like (or packet mix cupcakes).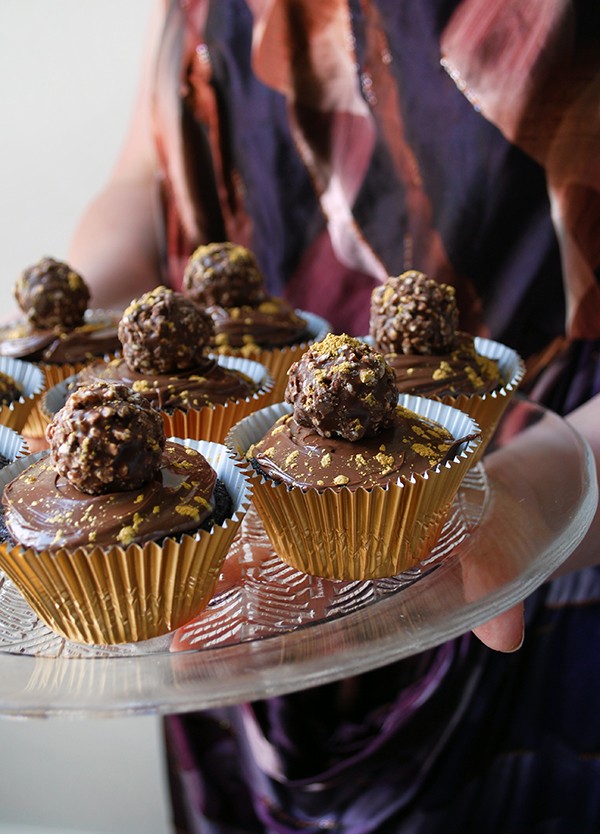 I used this simple recipe for my chocolate cupcakes – just make sure you don't use dark chocolate cocoa powder as they will taste bitter and nasty (yep, I made that mistake).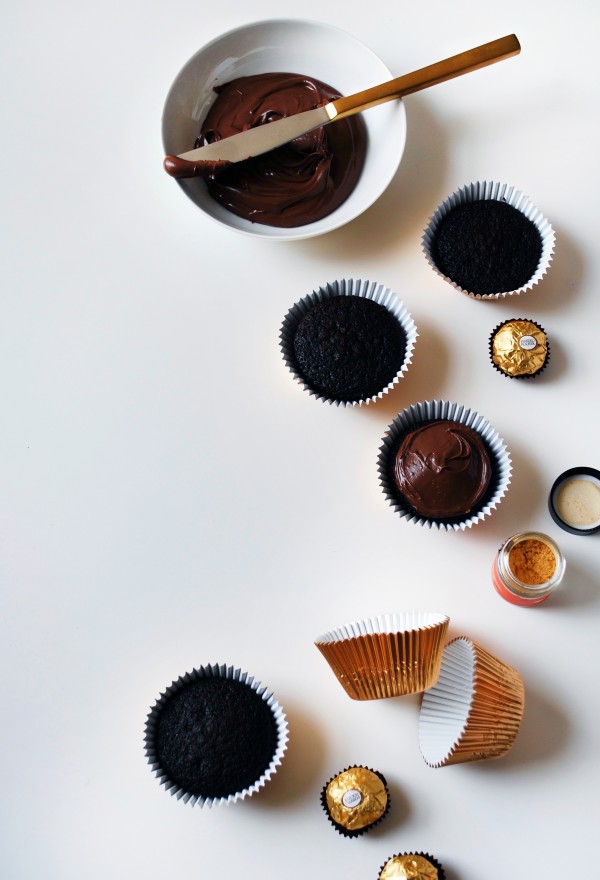 Once your chocolate cupcakes have completely cooled on a wire rack, use a spatula to spread Nutella on top, just like icing. You want to do this just before serving.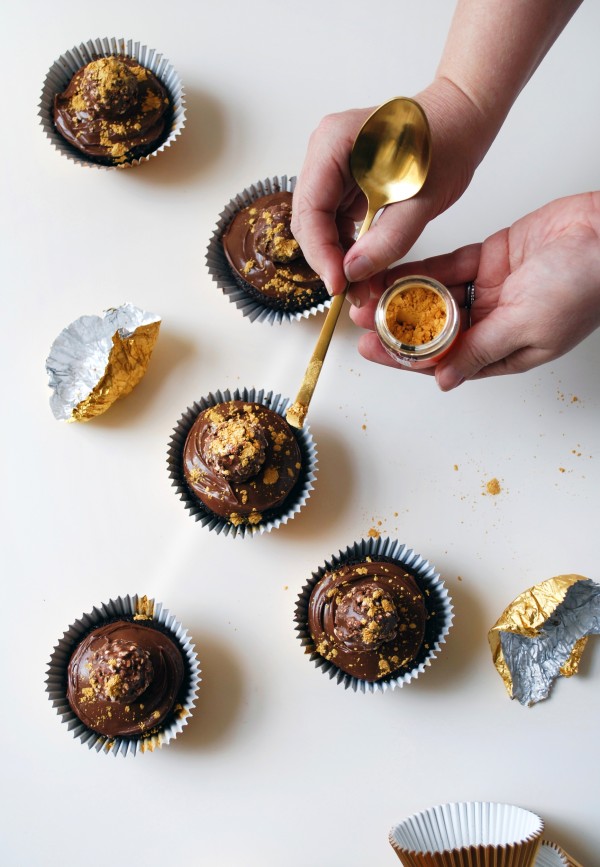 Then, unwrap a Ferrero Rocher and pop it on top.
To finish, carefully dust your cupcakes with golden flecks. I bought a jar of gold dust from Essential Ingredient in Rozelle. Get a small amount of dust on the end of a knife, and give it a little shake above the cupcakes.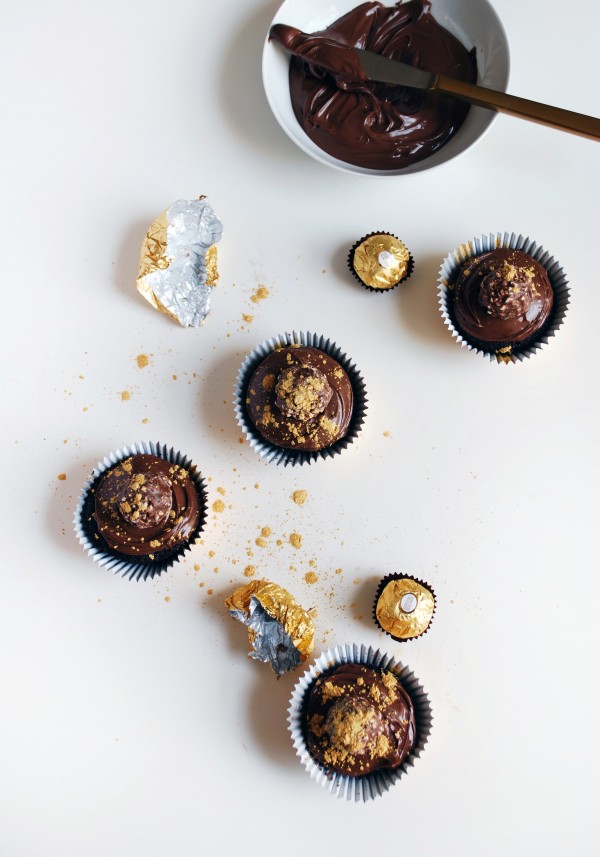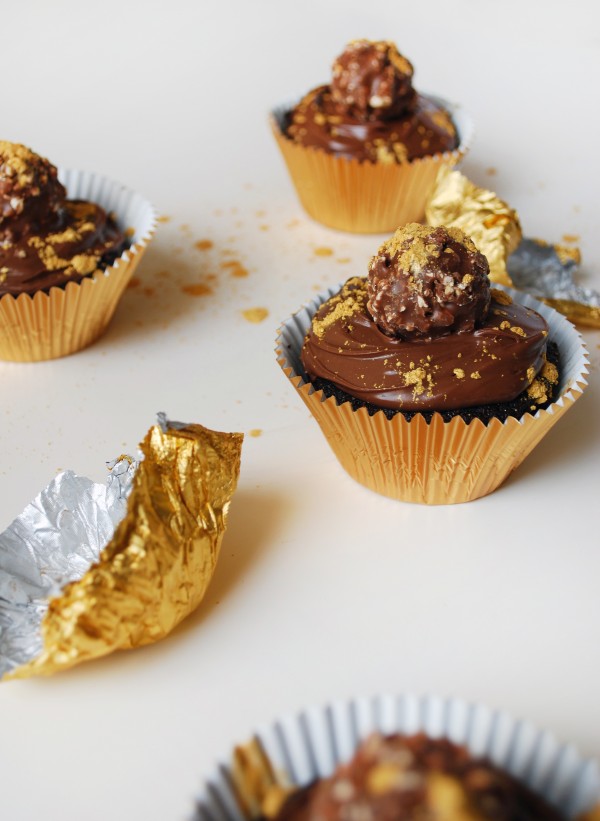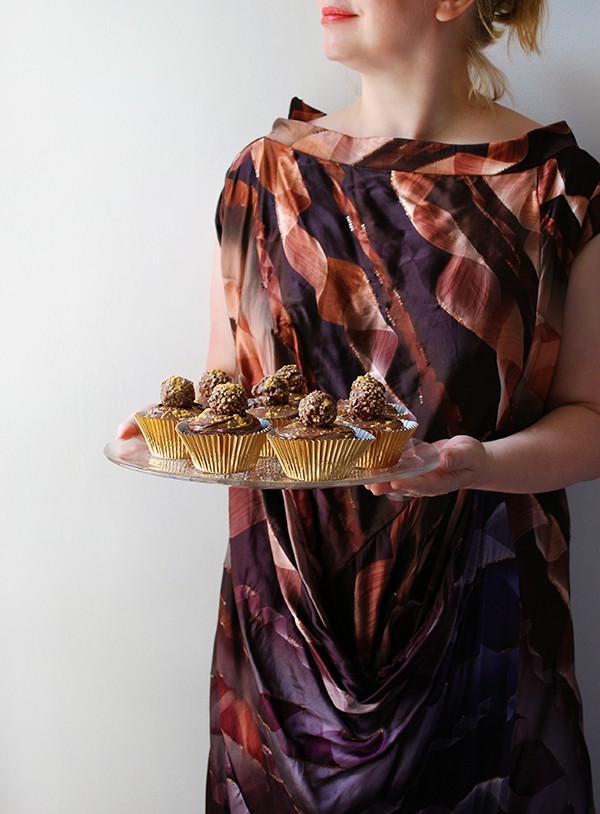 That's it – golden-speckled Nutella & Ferrero Cupcakes.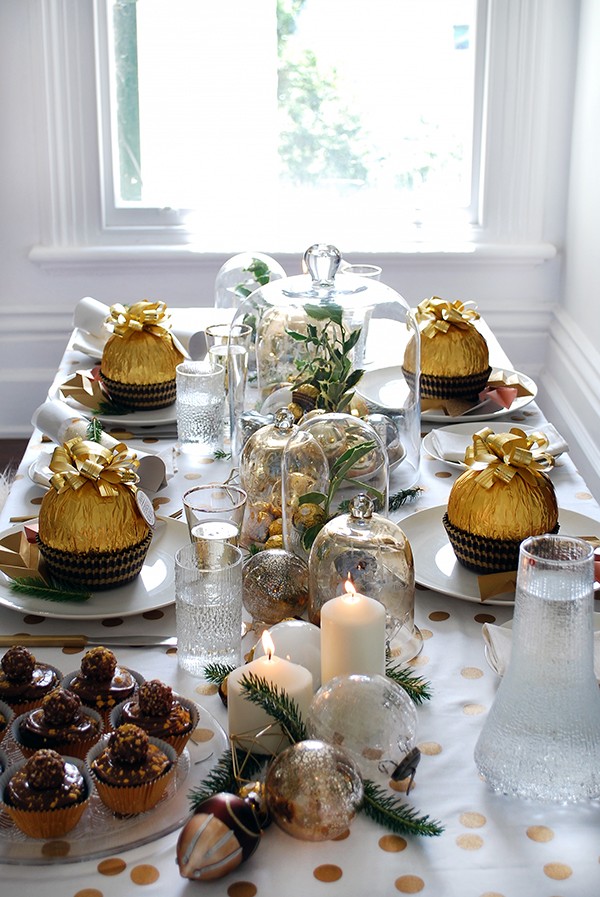 The perfect chocolate-y treat to enjoy with coffee at the end of Christmas dinner.
After more inspirational entertaining ideas and table settings for Christmas?
Click here for our tropicana-themed Christmas table setting.
Click here for our mid-century rose gold Christmas table setting.
Click here for our gleaming gold Christmas table setting.
By Rebecca Lowrey Boyd/Wee Birdy for We Are Scout.
All photography and styling by Lisa Tilse, for We Are Scout.
Save
Save
Save