The story of Walter G is the story of two women – Genevieve Fennel and Lauren Bennett – who have been friends since their first year of high school. After graduating from uni and travelling extensively they joined forces to create a boutique textile house. I love that two women in their late twenties have created a successful business and are travelling around the world working with artisans and doing trade shows.
Genevieve and Lauren work closely with a their team of artisans in Rajasthan. The collaboration results in beautiful ranges of tactile hand block and mud printed fabrics that are designed to be mixed and matched.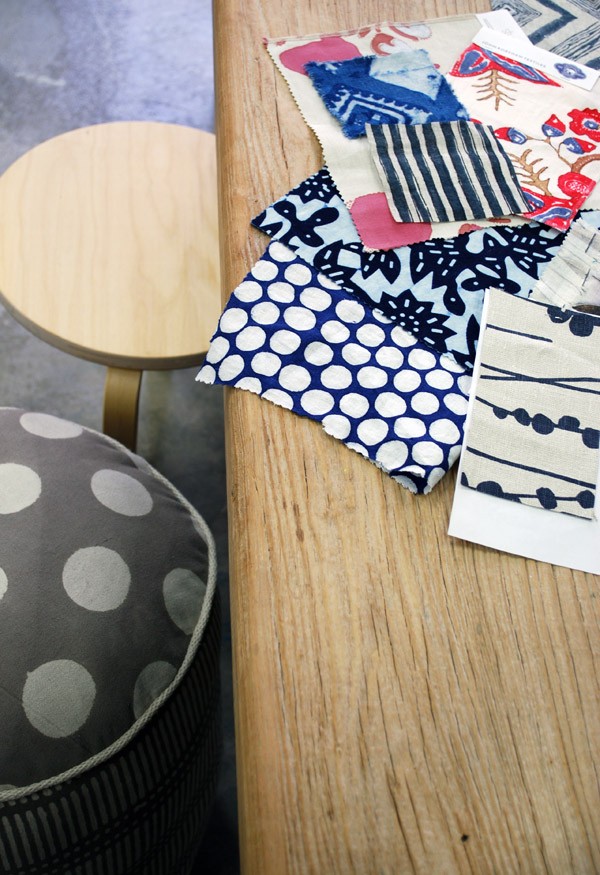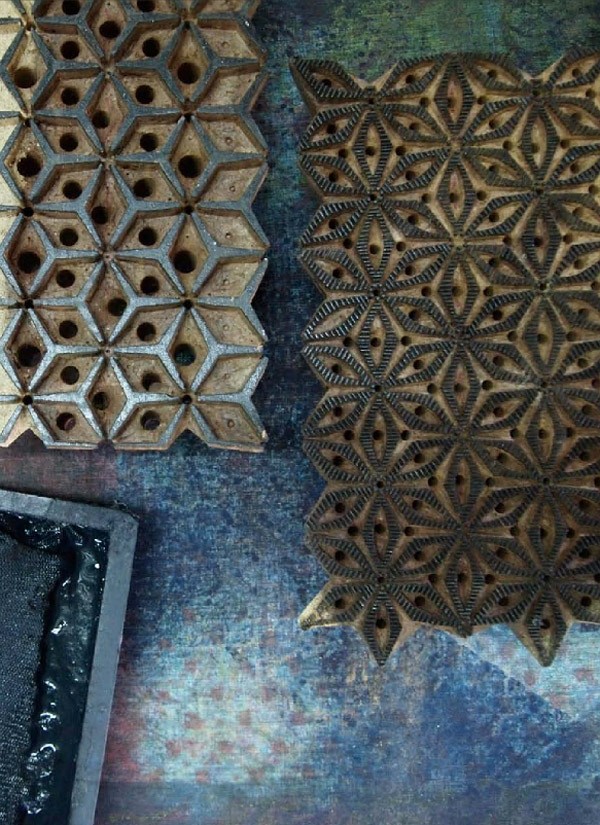 Walter G HQ is a brightly lit warehouse space in inner Sydney, and on the day that I was there it was brimming with inspiration boards, piles of gorgeous (mostly indigo) textiles, and the bubbly enthusiasm of the girls.
Meet Lauren and Genevieve…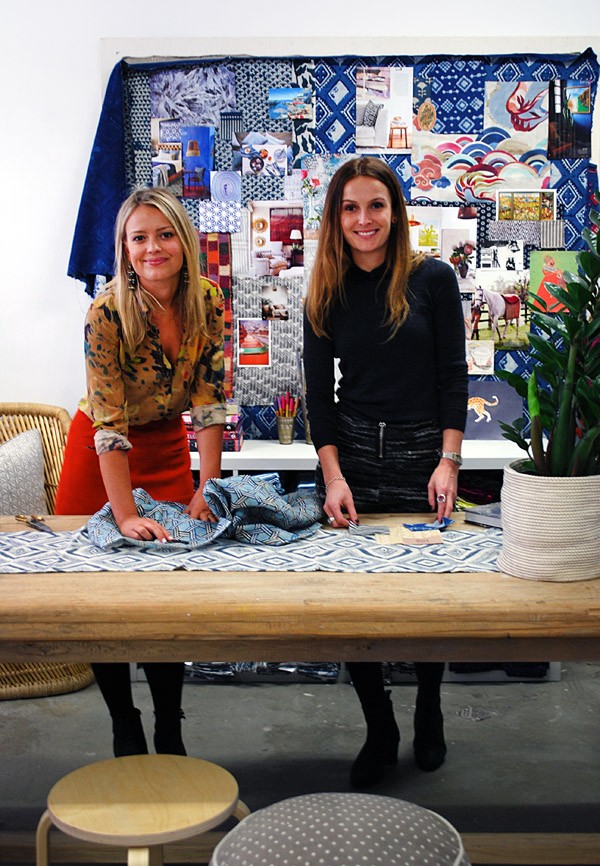 Where do you live?
We live not too far from each other, as fate would have it! We both live in one of Sydney's leafy harbor-side suburbs – not surprising given our mutual addiction to the ocean. Each home is pleasantly crammed with curios that we have collected on our adventures around the world, and as you would expect, there is a heavy lashing of textiles draped across, beds, sofas, chairs, walls, etc – the excessive amount of cushions on Genevieve's sofa is certainly a point of contention in her marriage! Lauren's pad has a wonderful collection of stag and elk horns, which have a mind of their own, making the sun drenched balcony a perfectly cool oasis for Summer entertaining.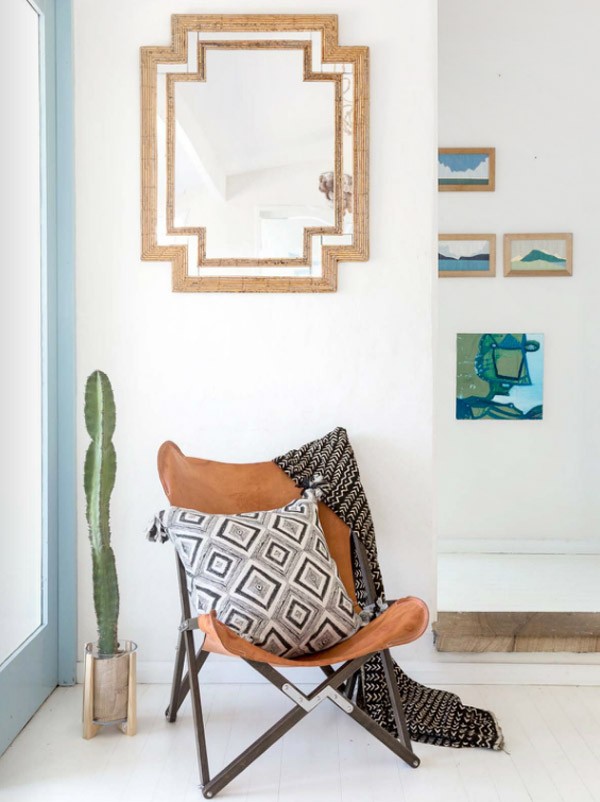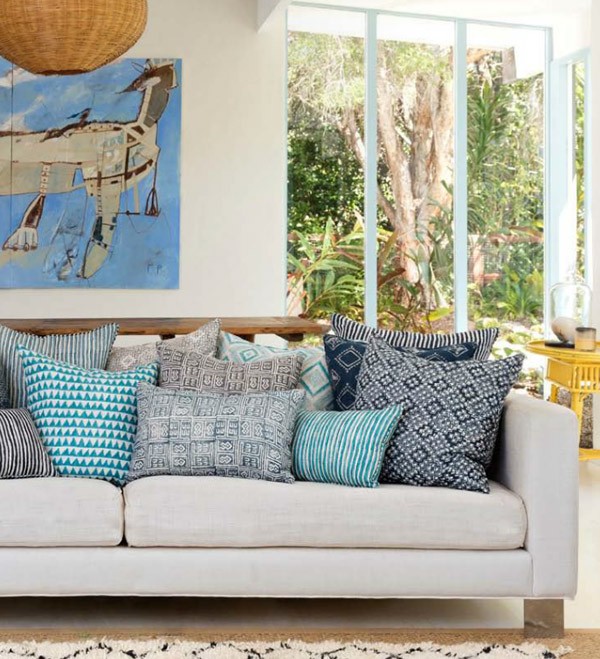 Where do you create?
Primarily we create in our fabulous studio in Ultimo. It is filled with great light, usually pretty good music, and all the tools of the trade. However, creation tends not to fit neatly into an allotted time slot. The start of so many great ideas or designs comes whilst out and about – on a walk, travelling, in the shower, browsing through old books, etc.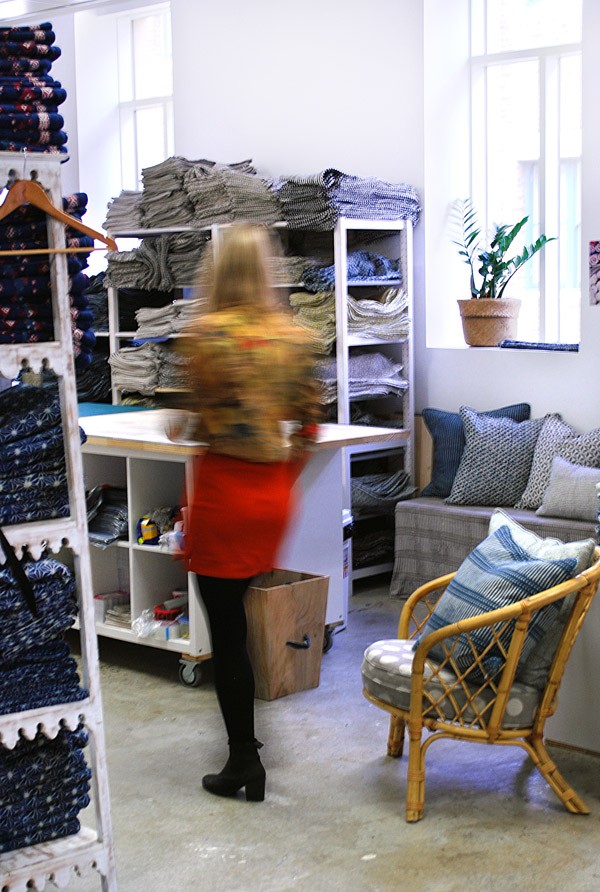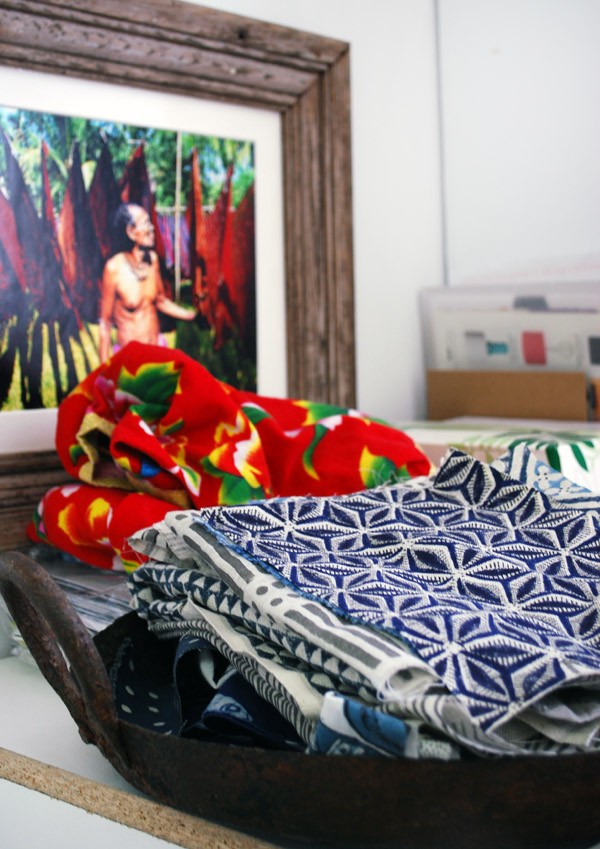 What path led you to this creative place?
Lauren travelled to India to do the internship component of her Bachelor of Design at COFA. I guess this is what really led us to block printing specifically. We have both been textile addicts since the beginning of time, yet having the hands on contact with the block printing process in India is what really led to us specifically to where we are today.
I completed a Bachelor of Commerce and then moved to Hong Kong to teach. During this time I visited Lauren in India a few times and fell in love with their textile rich culture. The rest is history – we decided to throw all our eggs in one basket and follow our textile dream.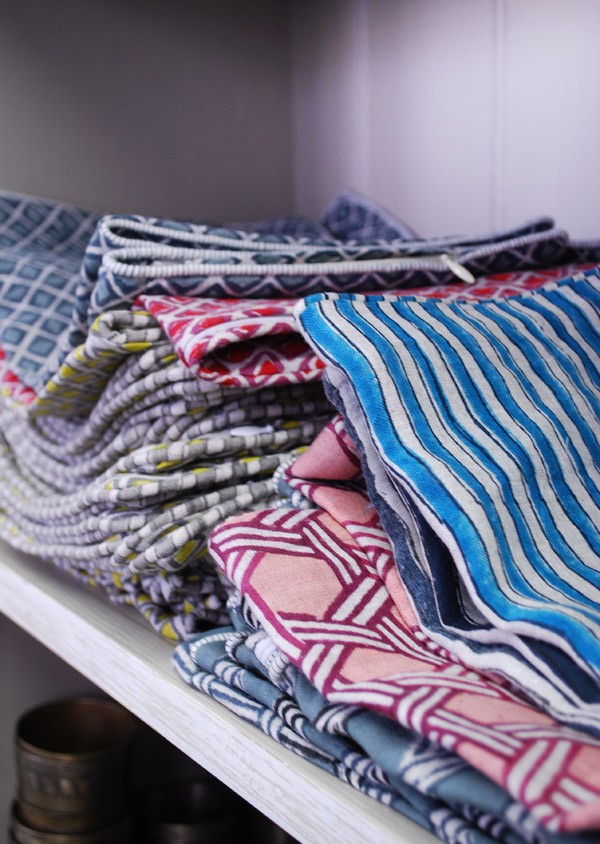 What's your elevator pitch? How do you describe what you do?
Walter G is a boutique Australian textile house specialising in hand block and mud printed fabrics produced according to traditional artisan techniques.
How would you describe yourself in six words?
Lived in, patterned, imperfect, travelled, coastal, Australian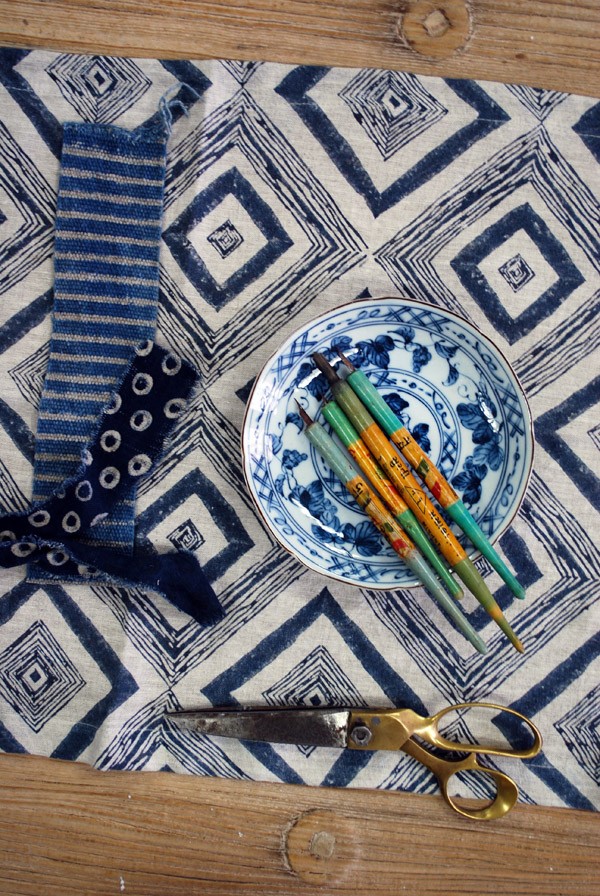 Where do you find inspiration and motivation?
We are both textile addicts, so it's pretty difficult to feel unmotivated when textiles perpetually surround us! Inspiration is constant… an unusual pattern of bricks on the pavement on the way to work, vintage textiles collected on our travels across the globe, rediscovering old and favourite books, food, Pinterest… Honestly we are surrounded by so much colour and pattern in our everyday lives, the bucket of inspiration is always overflowing.
What are the essential items in your workspace?
Tape measure, a very sharp pair of scissors, and a freshly brewed peppermint tea.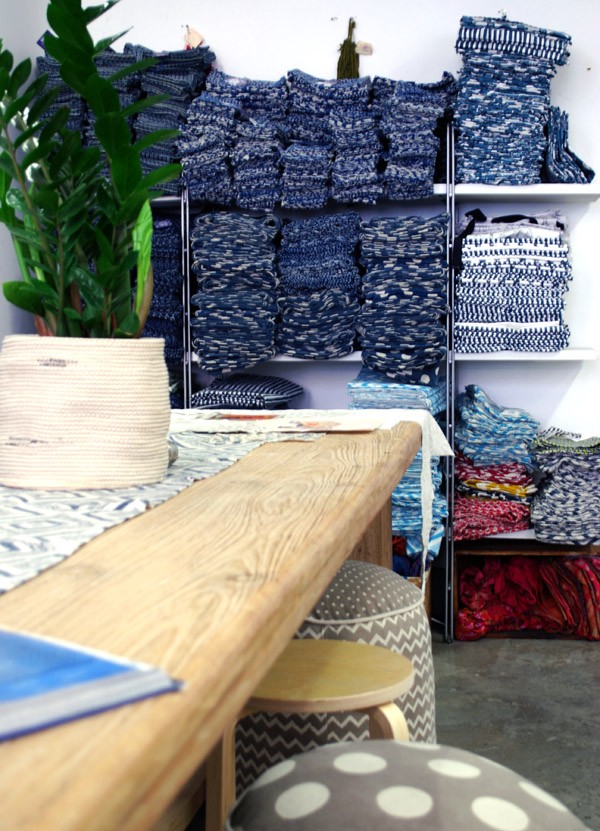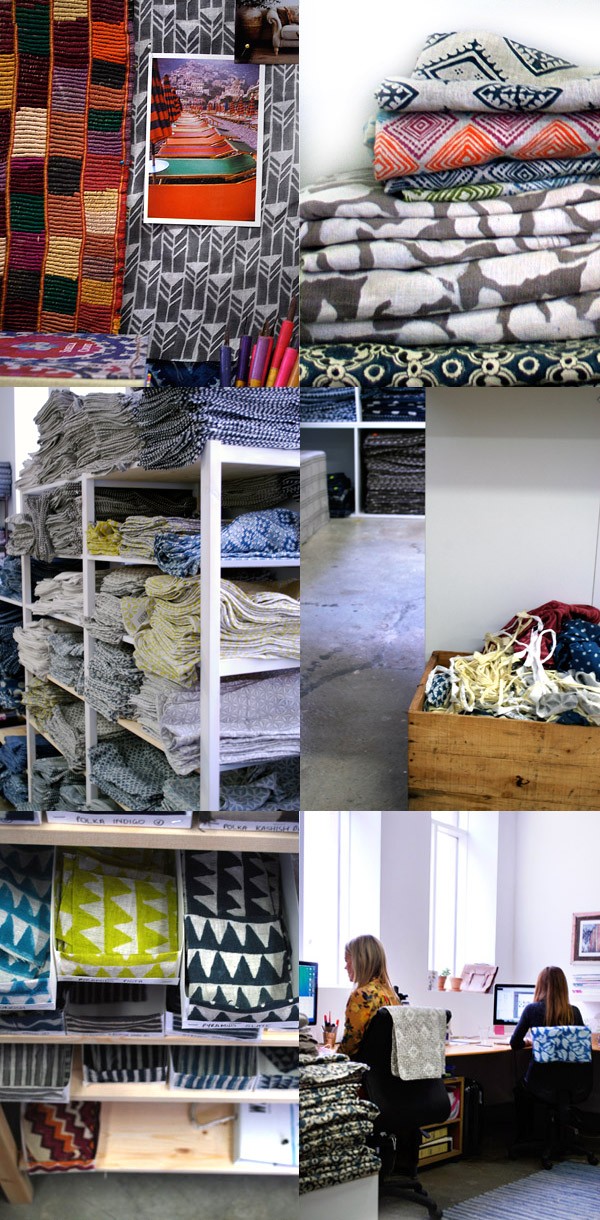 Do you have a favourite tool that's essential to your work?
The one and only, Paper Mate 'Grip Roller' pen. In black of course. The essential tool for drawing, it goes everywhere with you and glides onto almost any surface, from paper napkins to various wrappers. You never know when a great design will pop into your head.
What do you love the most about your creative space?
The light!
Is there something you don't like, or would like to change?
We dream about creating a secret indoor garden that we could retreat to in the afternoon to recharge our creative tanks.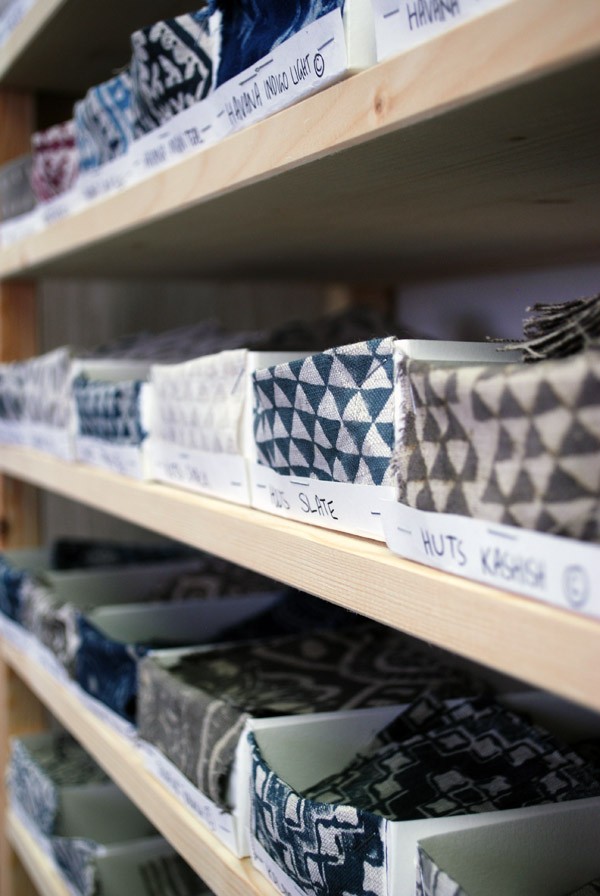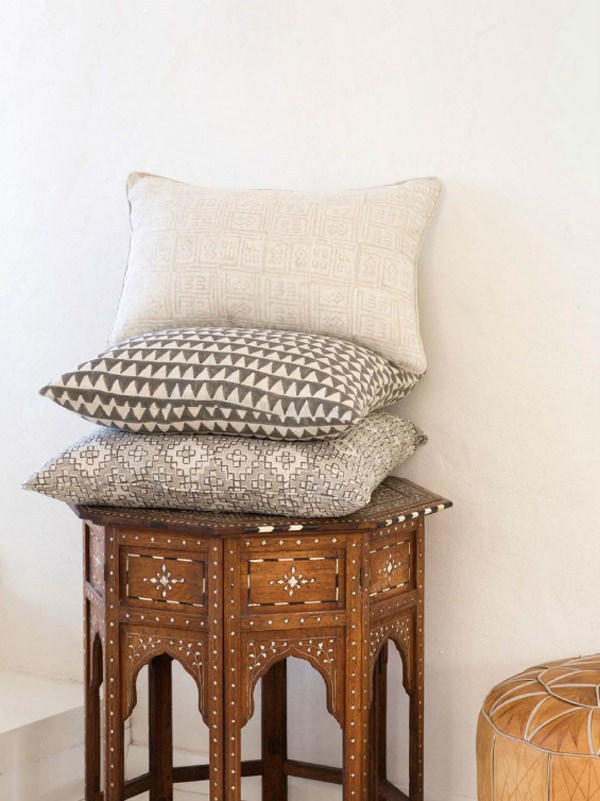 Do you listen to anything while you work?
Always music … Just depends on the mood on the day! Sam Cooke, Bob Dylan and Angus and Julia Stone have stood the test of time at Walter G Headquarters.
Favourite work-time snack (or beverage)?
At the moment… the cronuts from Brewtown Newtown. They're stocked at our local coffee shop and they are dangerously addictive.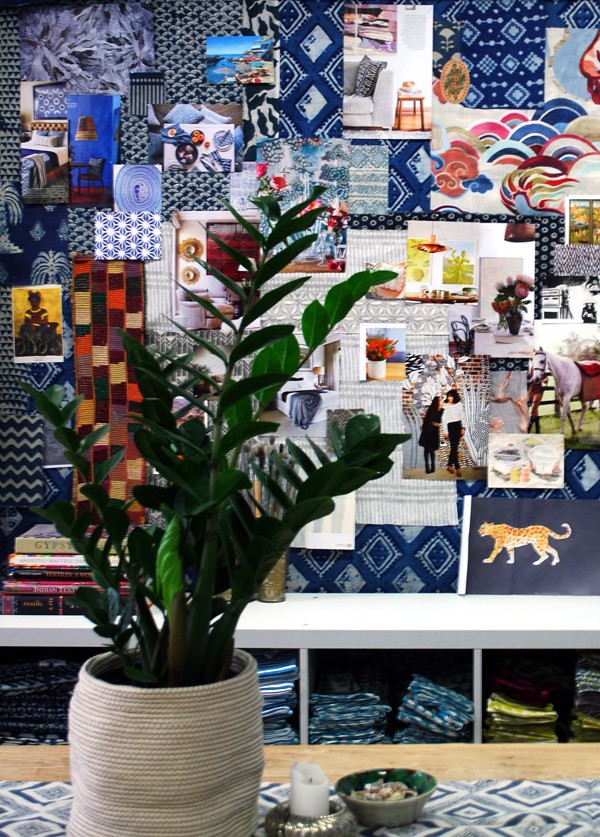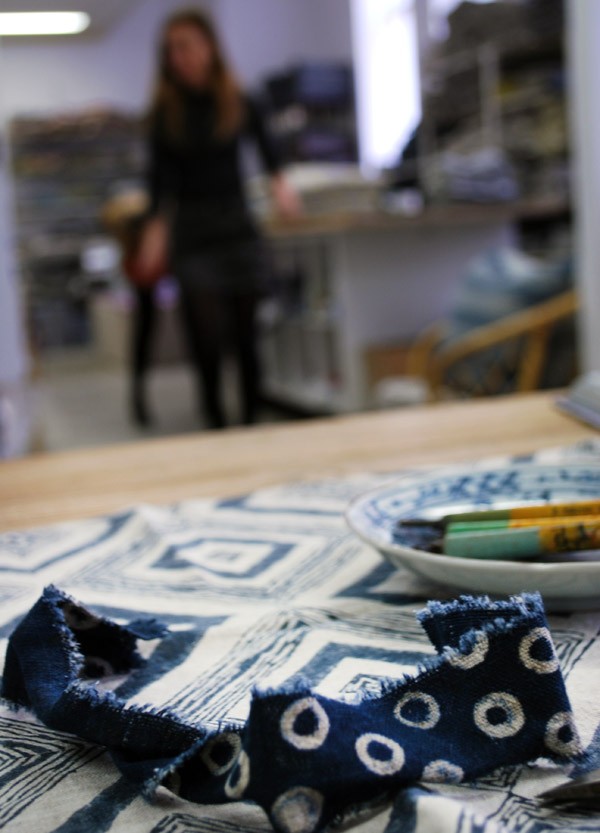 What would be your dream job or collaboration?
Working on one of Kit Kemp's amazing boutique hotels!
Tell us five online resources or apps you can't live without.
Instagram, Pinterest, BBC World, Spotify, and Uber – we use it in every country we travel to, even India!
What's the hardest thing about what you do?
Being in this line of business has seen our personal collection of beautiful curios and textiles grow at a much faster rate than what can typically be housed in the average Sydney apartment of a young creative. We dream of the day that we have many more rooms to furnish with these treasures… until then, we remain bowerbirds (or horders!).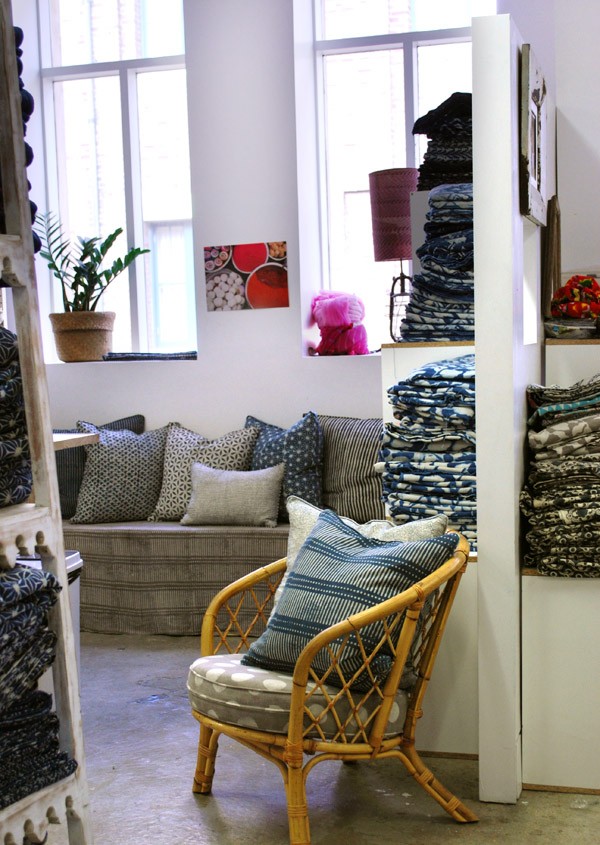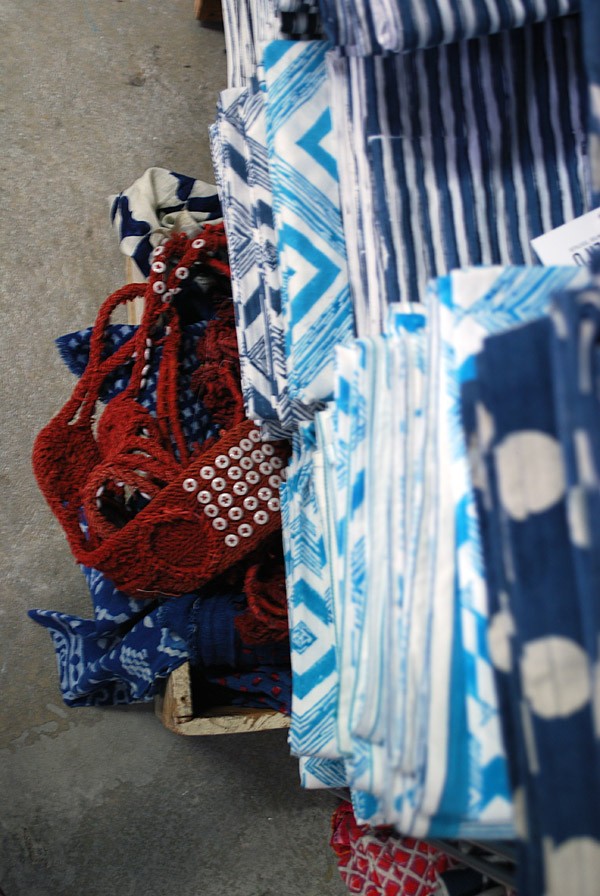 How do you work out the financial aspects of your business? What resources, tips and tools would you recommend?
Don't outsource too much too early. It pays to understand what's coming in and going out. This side is very boring, however without it, you have no business! Xero Accounting is a great cloud based accounting system that is really easy to use and keeps everything in check.
What advice do you have for aspiring creatives?
Your passion must outweigh reason. There can be some very tough times, and without the passion, it would be very hard to weather through them. Don't be afraid to ask for help or advice from people who have been in the game for years – you'll certainly need it.
Do you have a dream that you'd love to fulfill?
We're already living the dream!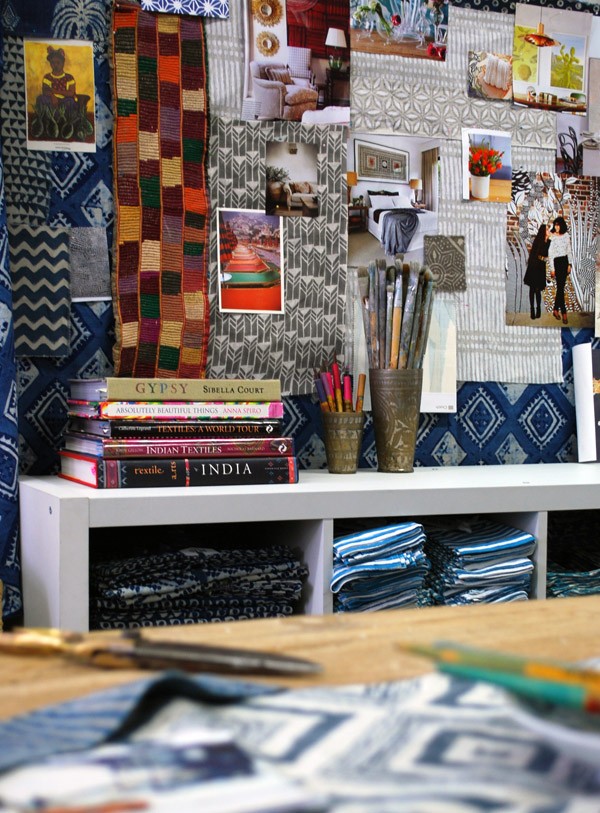 Unless otherwise captioned, all photos are by Lisa Tilse for We Are Scout.
I love that Lauren and Genevieve say they are living their dream! You can connect with Walter G on Facebook and Instragram and follow them on Pinterest. Visit the Walter G website here.
Stay tuned for more Space to Create posts in the coming weeks. In the meantime, catch up on previous posts in our Space to Create series.