Today's Space to Create is coming from the home of Melissa Wastney in New Zealand. Melissa has a full time job as a journalist, she's a mum to two, and she still finds the time to be creative, write a blog, run an Etsy shop, and on top of all that her first book Sweet and Simple Handmade has just been published. I'm exhausted just writing all that!
I first came across Melissa's blog Tiny Happy some years ago and fell in love with Melissa's lovely embroidery and unpretentious life – it's just as her book title says: sweet and simple. Melissa is also one of the teachers holding workshops at the upcoming retreat The Craft Sessions in the Yarra Valley here in Australia.
Meet Melissa…
Where do you live?
I live near in Kilbirnie, an inner-city part of Wellington, New Zealand. My partner Tom and I live in a 100-year-old wooden house, together with my son Arlo (10 yrs) and Keira, (8 yrs). We live on a very busy road, and cars and buses can be heard rattling past at all times of the day or night. But out the back door, we have quite a big garden and a big patch of wilderness, surrounded by trees.
Where do you create?
I don't have a dedicated room where I do my creative work. I have a desk in our bedroom where I keep my sewing machine and lots of other spots around the house where I keep my supplies. My family is very understanding.
When do you create? Is it a full time job?
During the week, I work in the city as a journalist, so I try to do my creative work whenever I get a moment in the evenings.
What path led you to this creative place?
I've always made artwork and other things. When I left school I did a degree in art history and music and worked in different teaching and coffee-making jobs. During that time I lost touch with my artistic/creative side.
But when I became a parent ten years ago I found time to really settle into it and do more. I started my blog 7 years ago now (!) and have had an outlet and discipline for my creative work through my blog and online shop.
I did this full-time around my parenting responsibilities for a few years, and wrote a craft book which was published in the USA earlier this year. I've also done some writing work for lifestyle magazines.
Last year I re-trained as a journalist and now write about science, but I still keep my blog and make a few things for designs stores and galleries, as well my little online shop.
What's your elevator pitch? How do you describe what you do?
I make things and write about them. I hope my writing (blog and book) inspires others to be creative, and look more closely at our world.
How would you describe yourself in six words?
reflective, creative, generous, thoughtful, optimistic, curious.
Where do you find inspiration and motivation?
I think inspiration is all around us. When I'm in town for work, there are interesting shop windows, cafe interiors, band posters on the street, and of course, all sorts of people wearing all sorts of clothes.
I also find inspiration in travelling, films and books, magazines, blogs and other people's houses. The library is especially good (sometimes I just flip through art books on my lunchbreak). Flickr and Pinterest are inspirationfests: my Pinterest boards are here.
I love all kinds of music but I find this piece by Arvo Part to be calming and conducive to creativity. And anything by Sufjan Stevens. He is a huge inspiration to me.
The natural world is full of inspiration: shells and feathers, birds and fish, the ocean, the forest, the coastline, old-school NZ suburban gardens…
What are the essential items in your workspace?
Sewing machine and overlocker, scissors of various sizes and embroidery threads are all very important. And a fabric stash with lots of linen and other pieces always helps.
And an iron, pins, camera, computer, notebook, pencil and paints are also very handy.
What advice do you have for aspiring creatives?
Roll up your sleeves and get into it. For many reasons, it's easy to delay your creative goals. But you're really the only one with the power to get them started.
Don't be too critical of yourself when you first start out. Just keep making and doing. It doesn't have to be incredible, ground-breaking stuff but you should try and be original and find your own voice.
I like this quote from Ira Glass – it really speaks to me.
Also, keep an open mind and treasure every experience and person you come across. Everything contributes to your creative expression.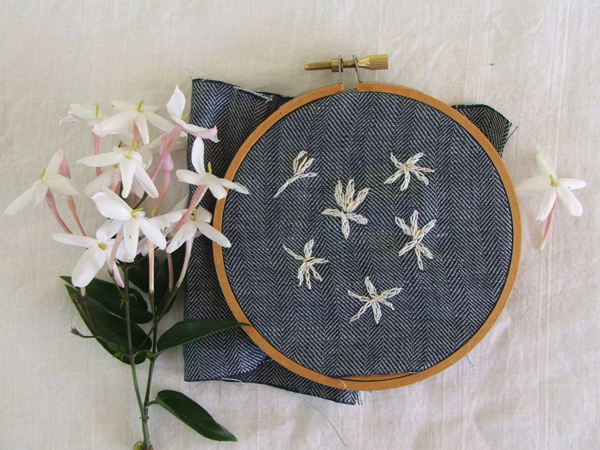 Do you have a dream that you'd love to fulfill?
I would love to write another book, as a follow-up to my first which came out recently. I haven't completely decided on what my next book might contain.
I have a dream of growing my own beautiful plants to make up bouquets and displays for other people. I come from a farming family, so maybe one day..!?
I'd also really like to learn how to make pottery/ceramics.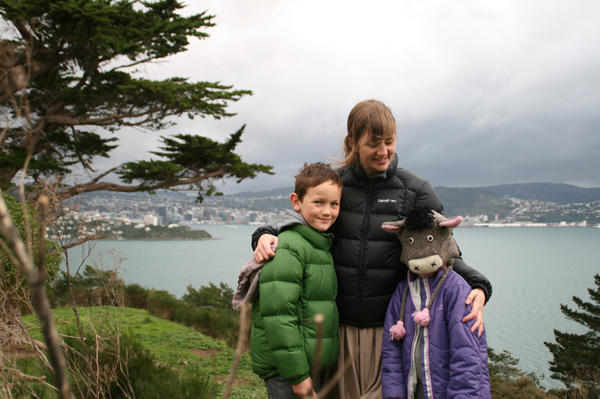 If you'd like to see more of Melissa's work or connect with her, you can do so here:
Melissa Wastney website
Tiny Happy blog
Tiny Happy on Etsy
Melissa on flickr
Tiny Happy on Facebook
Save