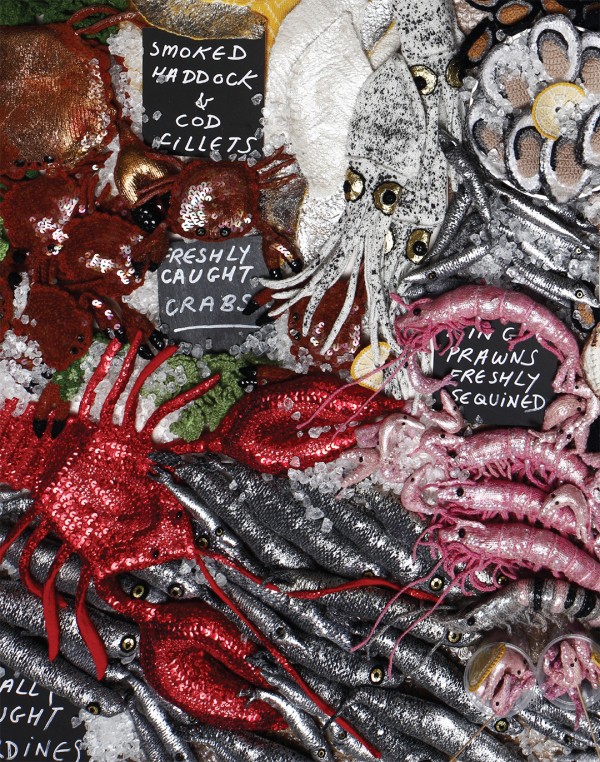 British artist Kate Jenkins creates food and other everyday items in wool and yarn with a healthy dose of humour thrown in. She's had a number of solo exhibitions from London to New York, and has created everything from Bangers and Mash, Fish & Chips, and Hamburgers, to knitted versions of well known brands like Campbell's soup, Fairy liquid and Heinz Baked Beans.
Most recently Kate spent nine months creating 'Kate's Plaice the Stitchmongers'. It features the most incredible range of seafood, which she describes as being "created from wit, wool and sequins".
Kate's art stands out as unique and playful and you can't help but smile when you see it. I'm excited that she wanted to be a part of Space to Create and I'm keen to share her amazing work and creative journey with you.
Meet Kate…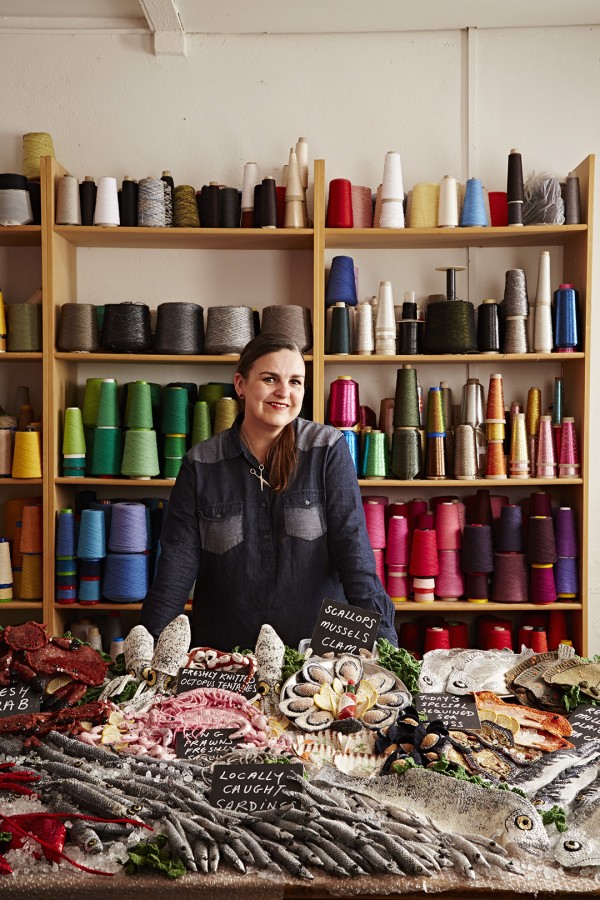 Where do you live?
I live by the seaside in Brighton U.K  in a Victorian terraced house with my Jack Russell Terrier called Lottie. I have lived here for 14 years and have been slowly restoring the house as it was in desperate need of TLC when I bought it. I see it as an on going project and am currently working on designing my kitchen which is very exciting.
Where do you create?
I create in my studio which is a 2 minute walk from my house. The studio is a wonderful space and I have worked here for 12 years. I like to call it my second home as I am here most of the time working. It's in a gated mews and is part of an old stables and coach house so it is full of charm and lots of character. I have a shop which is next door to my studio where people can come and buy my work, look at new things I've been working on or just have a chat. There is a very creative feel about the area and there are several other artists living and working nearby.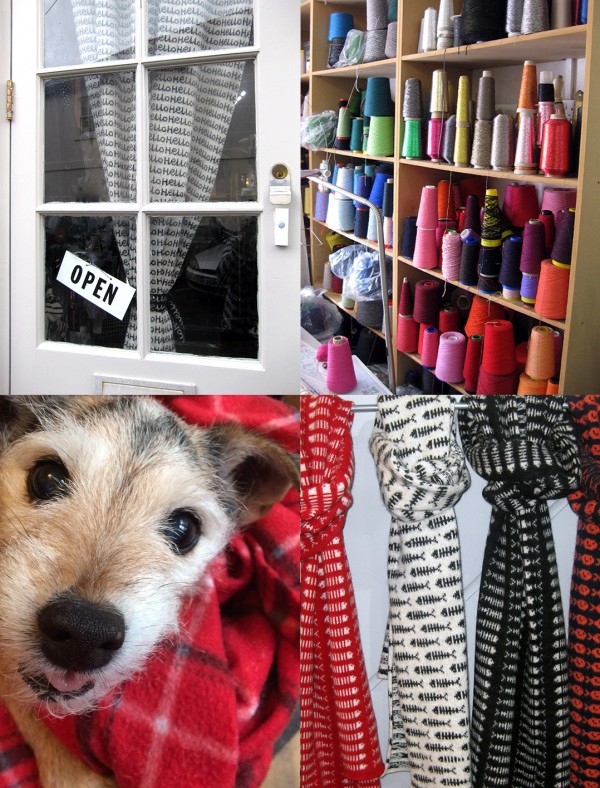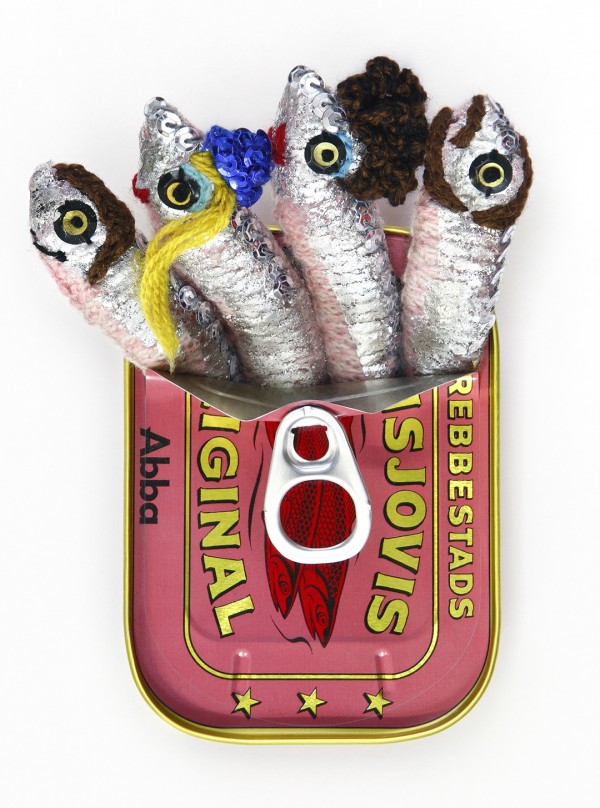 When do you create? Is it a full time job?
I work full time as an knitwear designer and artist in my studio and have done for over 20 years. I usually get into the studio around 8.30 and work until 6.00-7.30 most days including some weekends (if I have a major show which I am working on or a deadline for a client) Each is very different for example some days I will be working on new ideas  etc and the next day I could be crocheted a plate of fish and chips. It is very varied and never dull, recently I have been designing a range of children's sweaters for a large U.K brand which will be launched in September this year. I do try and take an hour or two off during my working day and I like to go the gym and row or go boxing as it is a great stress reliever and clears my mind if I have had a busy time at work.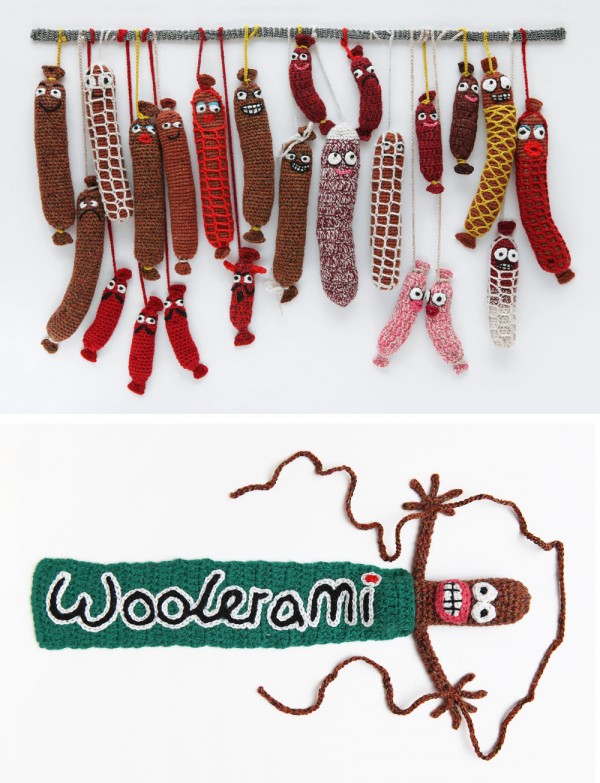 What path led you to this creative place?
I have always had a great passion for making things ever since I was small. Taught mainly by my Nana but also my Mum how to knit and crochet and then decided as I got older to pursue a career as a fashion knitwear designer. So when I was old enough I applied to do a degree in Fashion Textiles with Business Studies at The University of Brighton in the U.K and specialised in knitwear. Shortly after I graduated I freelanced for many different fashion brands designing knitwear for their collections which I still do to this day along side working as an artist.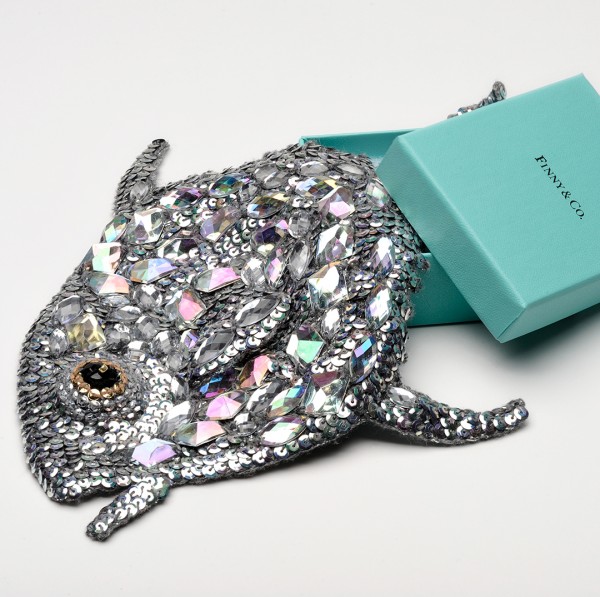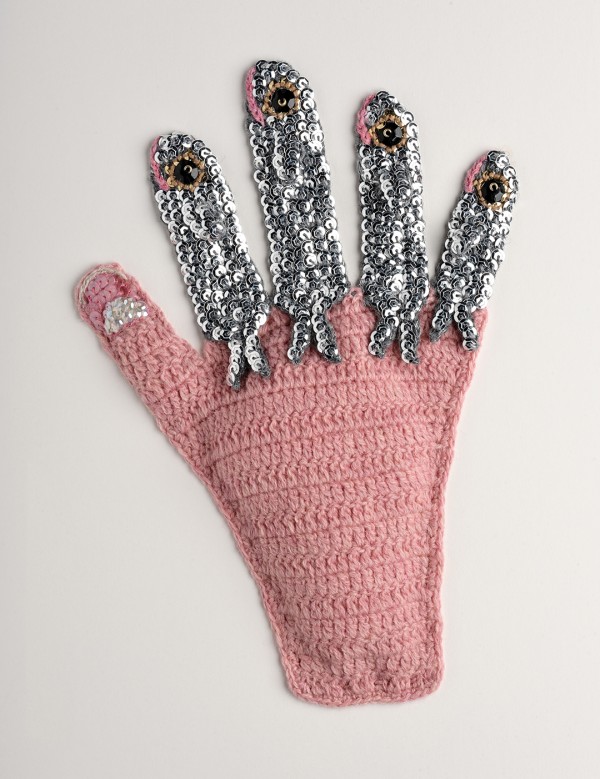 What's your elevator pitch? How do you describe what you do?
I don't have an elevator pitch as such but when people ask what I do I just say I make things out of wool, wit and sequins!
How would you describe yourself in six words?
Six words that describe me would be Obsessive, Inventive, Hardworking, Passionate, Humorous and Odd.
Where do you find inspiration and motivation?
I am inspired by life and turning the ordinary into something extraordinary. My Mother and sister are a huge inspiration to me as we share the same sense of humour, so often a conversation about something could end up as the subject matter for a piece of artwork. Most importantly it has to make me smile.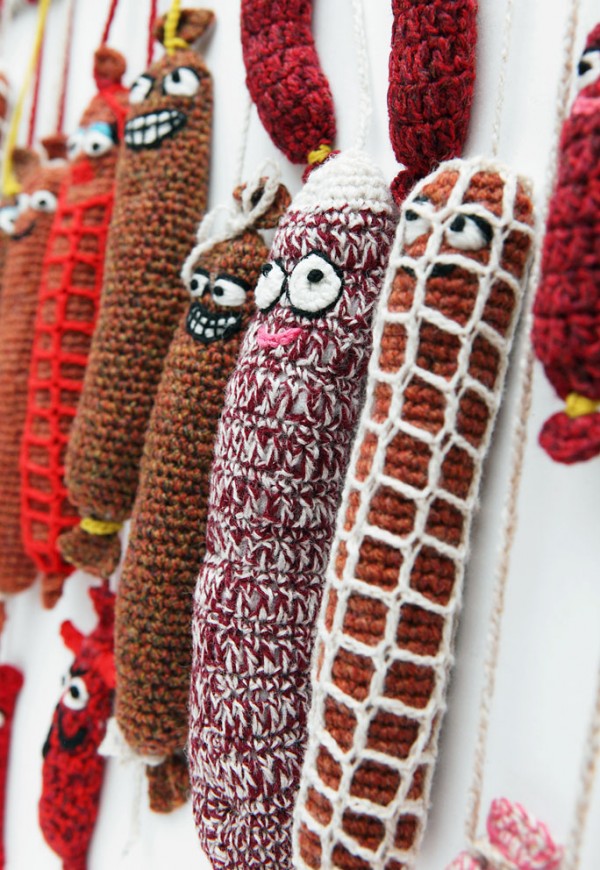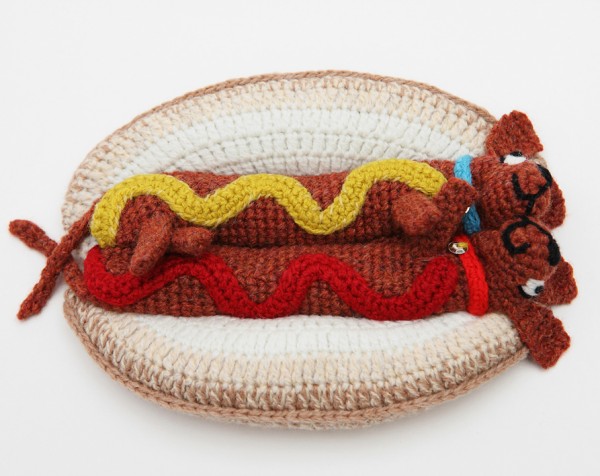 What are the essential items in your workspace?
Everything is essential in my workspace such as all my yarns, knitting machines, computer etc. But a few things that are REALLY essential off the top of my head would be… A kettle, music and Lottie.
Do you have a favourite tool for your work?

My favourite tool are my hands and I say this as I broke my left hand 2 years ago and was unable to work for several months which was a nightmare. Then last year I trapped the thumb on my right hand in a taxi door and again could work properly for quite some time. So both accidents made me appreciate how important my hands are and how they need to be looked after!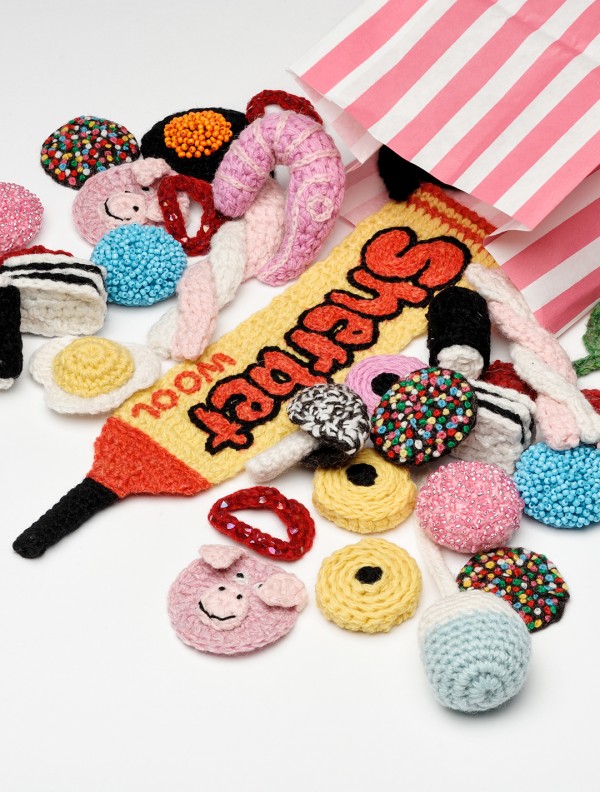 What do you love the most about your creative space?
I love my space as it allows me the freedom to create whatever comes into my head and as I mentioned earlier it's my second home.
Is there something you don't like, or would like to change?
There is nothing I do not like about my work or would wish to change. I feel extremely lucky that I have made a successful career for myself for over 20 years and continue to do so.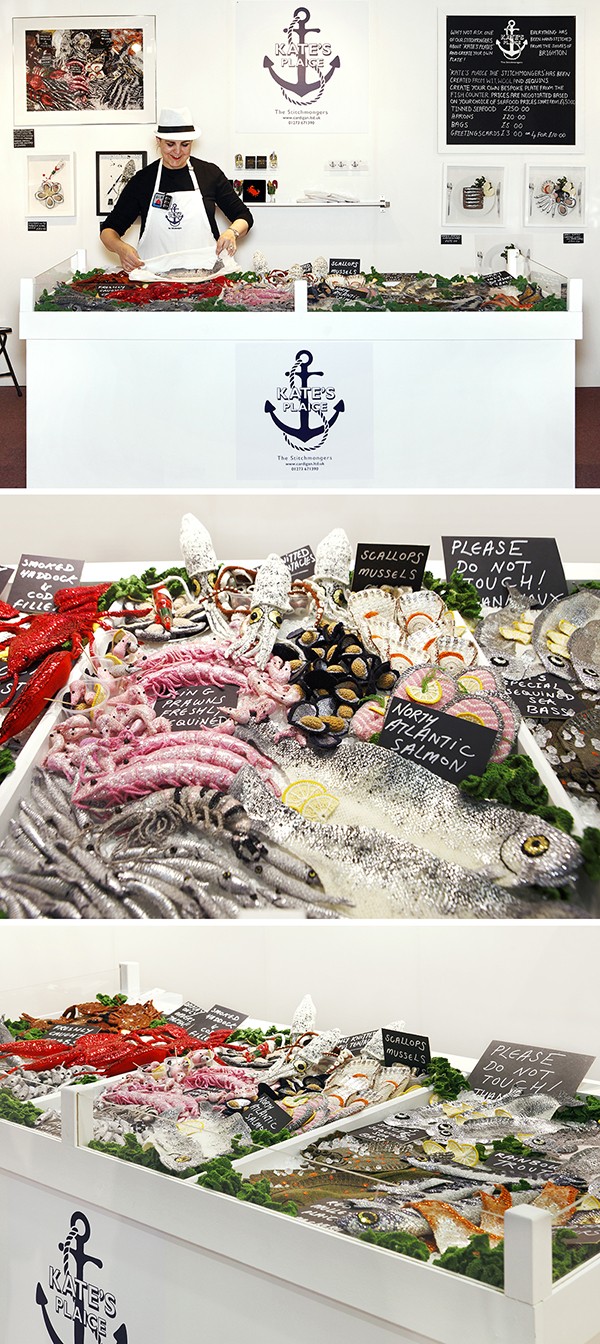 Do you listen to anything while you work?
I always have music on in the background when I am working as I can't bear silence. I listen to various podcasts, 6 Music, Soho Radio and music compilations that friends have created for me.
Favourite work-time snack (or beverage)?
I am constantly drinking tea throughout the day… can't live without a good old cup of 'splosh'.
What would be your dream job or collaboration?
I have done many amazing collaborations over the years and I don't have a dream one. I tend to go through life with an open mind about my work and love to be asked to work on new projects that I wouldn't have considered doing before. I feel these force me out of my comfort zone and I get really excited and energised by new ideas and projects.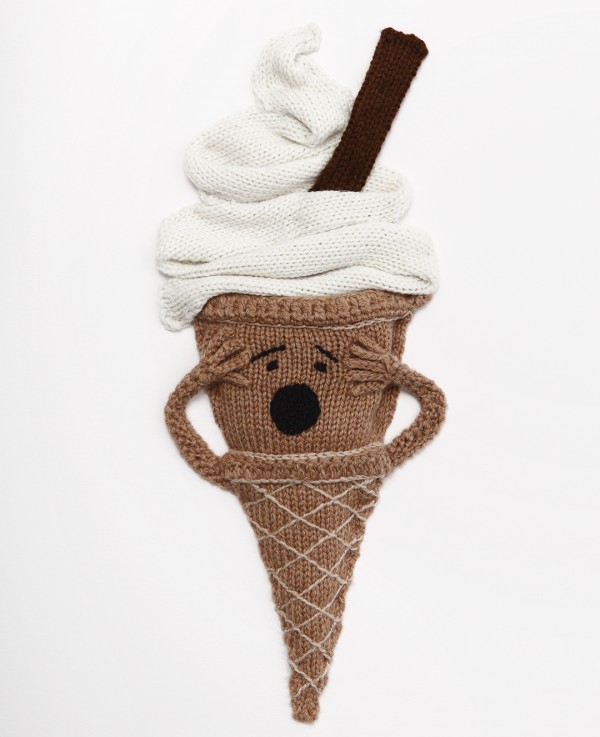 Tell us five online resources or apps you can't live without.
I don't really use many online resources or apps apart from the usual suspects like Instagram, Twitter and Facebook. If I was unable to use them any more I doubt my world would fall apart as I managed without them for years before they came along… although saying that it has allowed more people around the world to see and buy my work!
What's the hardest thing about what you do?
Hardest thing about what I do is trying to switch off and reeeelaxxxxxx.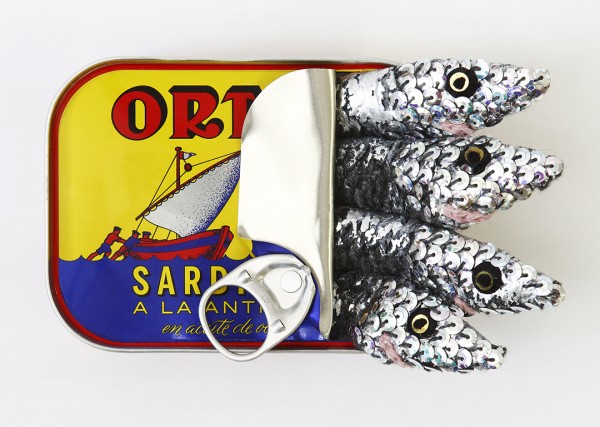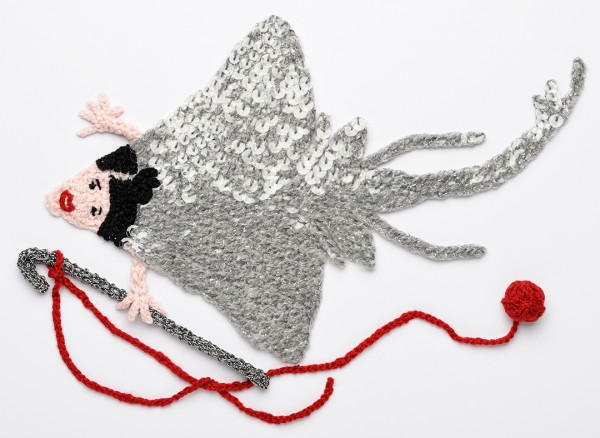 How do you work out the financial aspects of your business? What resources, tips and tools would you recommend?
Running your own business is hard work and you have to be disciplined from book keeping to designing something that someone actually wants to buy. There is no magic solution but if you believe in your work and your product you will eventually succeed. I am still learning about my business as I go along but it is always challenging but incredibly exciting and rewarding when it all goes to plan.
What advice do you have for aspiring creatives?
My advice is always this… be original, be nice and work hard.
Do you have a dream that you'd love to fulfill?
I am doing it !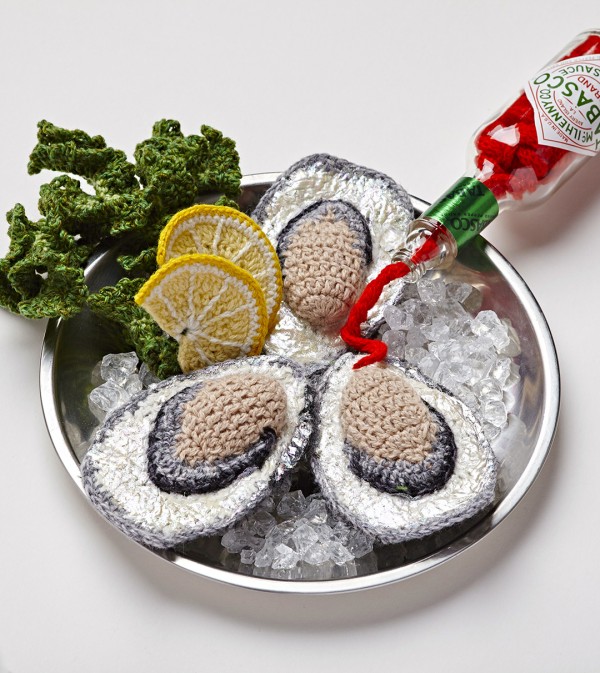 It's easy to see why Kate's work is collected worldwide. Isn't it incredible?
You can connect with Kate Jenkins here:
Kate's website: Cardigan
Kate's blog
Instagram @kjcardigan
Twitter @knittedart
I hope you've enjoyed meeting Kate as much as I have. You might also like to catch up on previous posts in our Space to Create series.