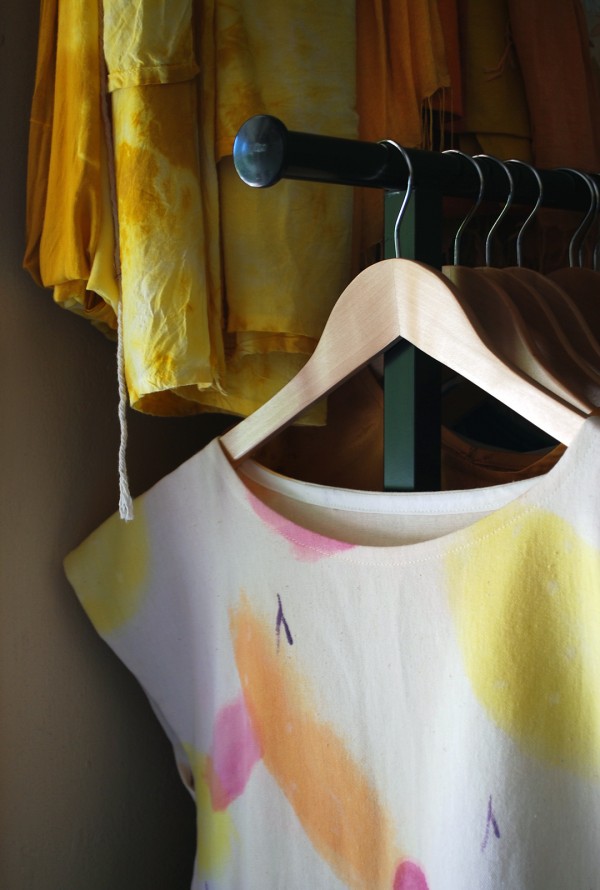 Sydney-based creative Osha Shealey brings her background in designing and making theatre costumes and a love of hand printing together to produce her eco-conscious women's fashion label Bilboa.
I visited Osha in her studio last week and I can't wait to show you her beautifully made clothes, and also the crazy-amazing home she and her partner are living in. Think wall-to-wall dark olive carpet, walls painted dark olive and apricot, and every surface and corner crammed with all sorts of collections.
Meet Osha…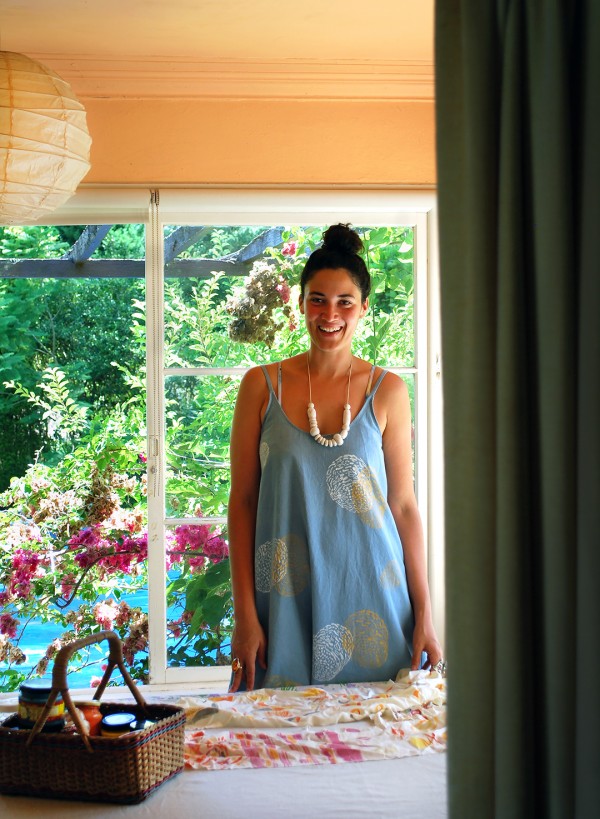 Where do you live?
I live with my partner in his old family manor, in St Ives on Sydney's North Shore. The house is full of winding corridors and rooms with hidden corners filled with amazing treasures from his Grandmother's travels when she was younger, and it's surrounded by beautiful old trees and gardens.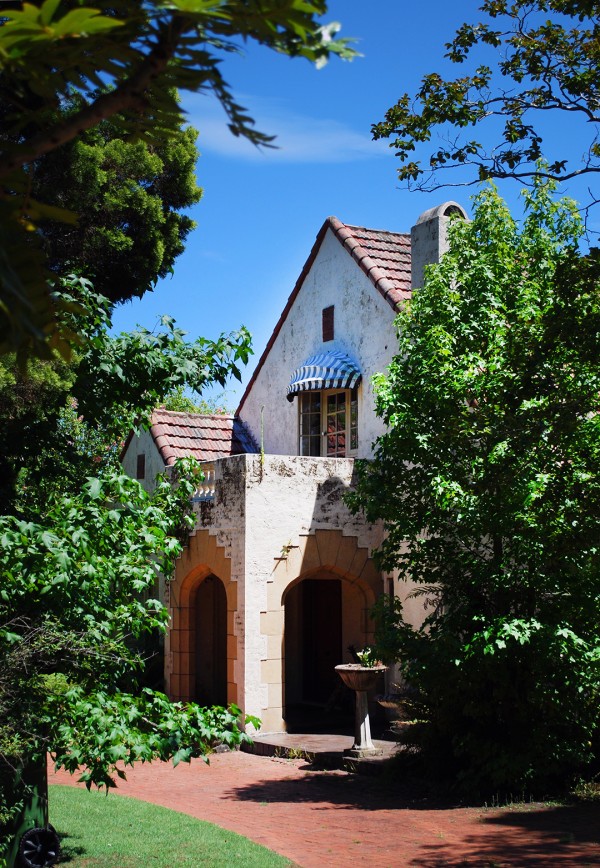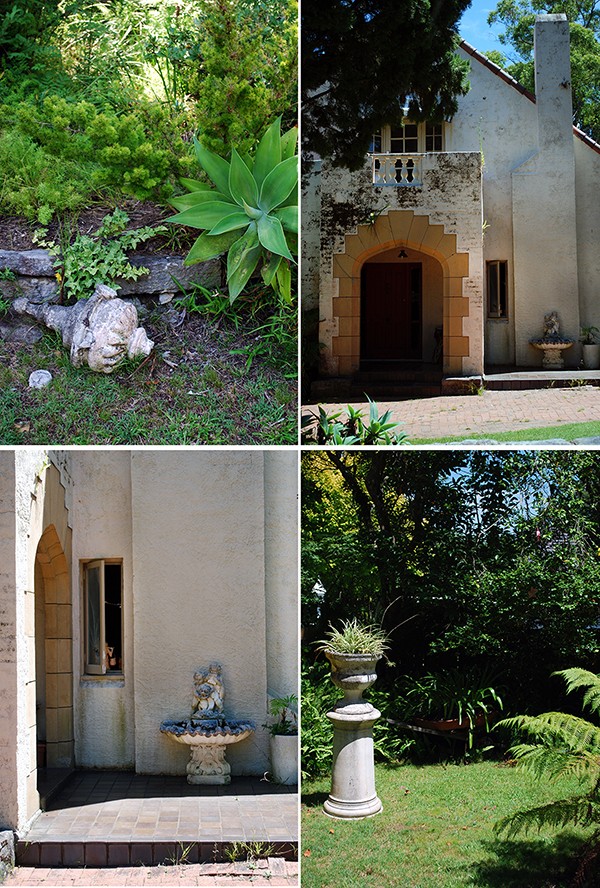 Where do you create?
My studio is split between the topmost room in the house, and the sunroom, which juts out into the garden with windows on three sides overlooking the pool. On particularly beautiful days I'll even drag tables outside to work amongst the trees.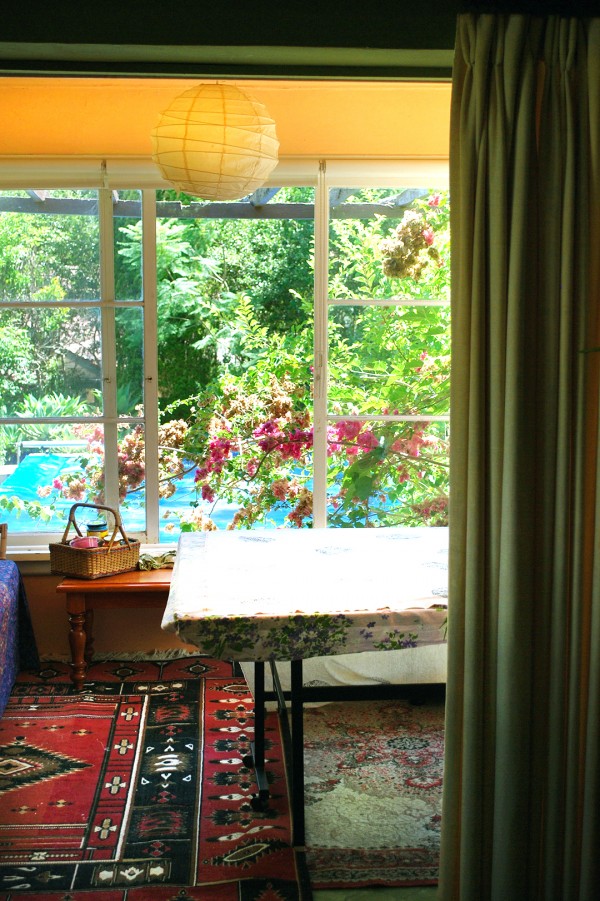 When do you create? Is it a full time job?
At the moment I am focusing all my energy on creating, and working full time on Bilboa, between my Etsy store, and local markets. However I usually divide my time between that and being a Costumier for theatre and film, which can be a bit difficult to juggle when I'm working on very intensive shows.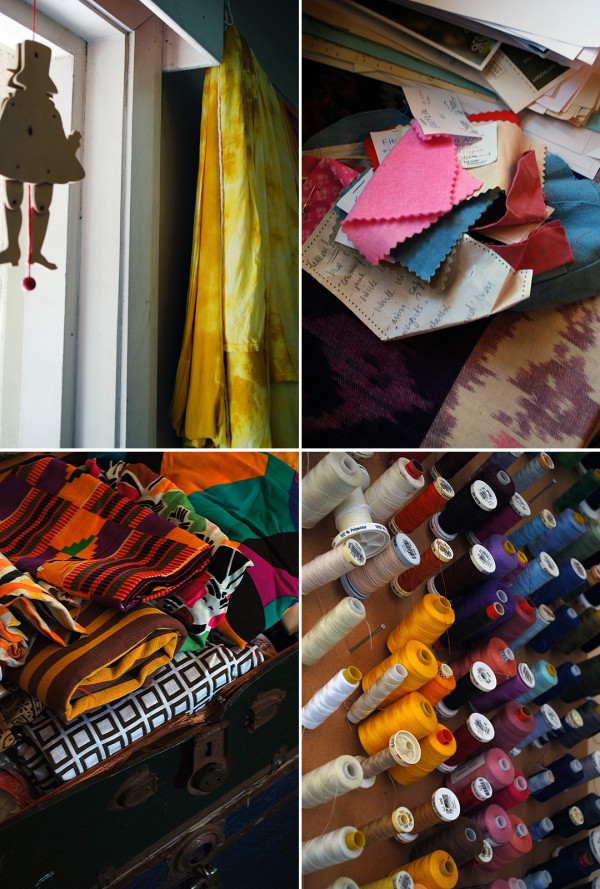 What path led you to this creative place?
I was always encouraged to express myself creatively through many different mediums. Having grown up with nomadic parents, I spent more time overseas than in Australia until the age of 12, which exposed me to a whole variety of creative expressions. My mother is one of the most practical people I know, and has always just tried her hand at making anything, and she always encouraged me to do the same.
Having a musician for a father, I have been around the world of live performance for as long as I can remember, and it was this that led me to study costume for film and live theatre. I love the practical and technical side of costume making, especially when working on period pieces where we aim to recreate the costumes, as they were originally made. It has a similar feel to couture, as it's made for an individual performer, though they often have to do some pretty unorthodox things in them such as hanging from hidden harnesses or having blood bags sewn into their costumes, which keeps things interesting.
It was between shows that I started working on my own projects as a more creative outlet. And when these projects started to have a similar theme and cohesive look, I decided to start Bilboa.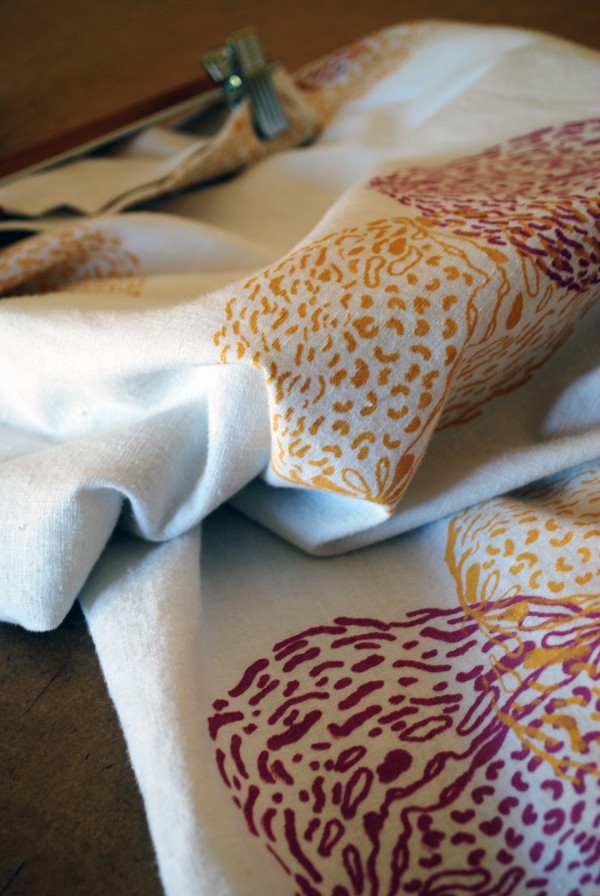 What's your elevator pitch? How do you describe what you do?
I make easy to wear clothing for women, from hand printed eco-conscious fabric, with strong emphasis on fit, form and pattern.
How would you describe yourself in six words?
Happy, curious, thoughtful, passionate, motivated and open- minded.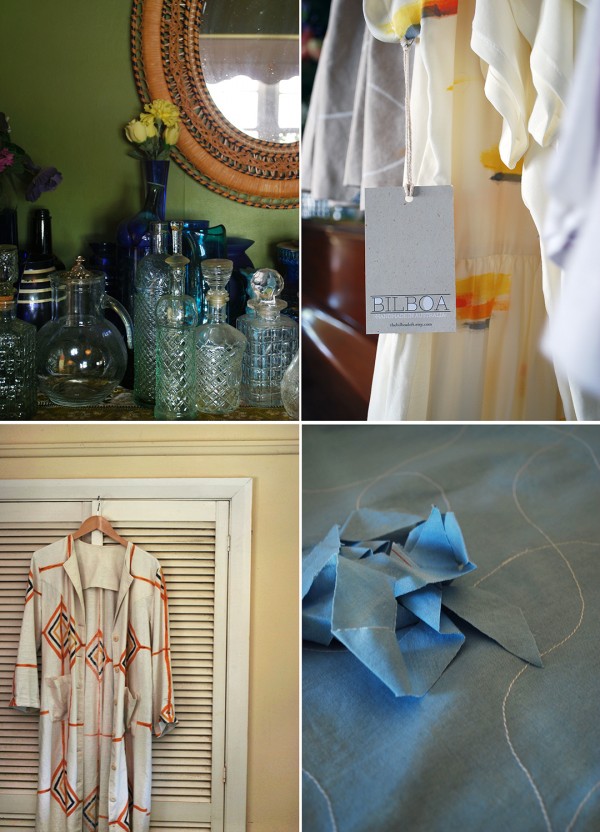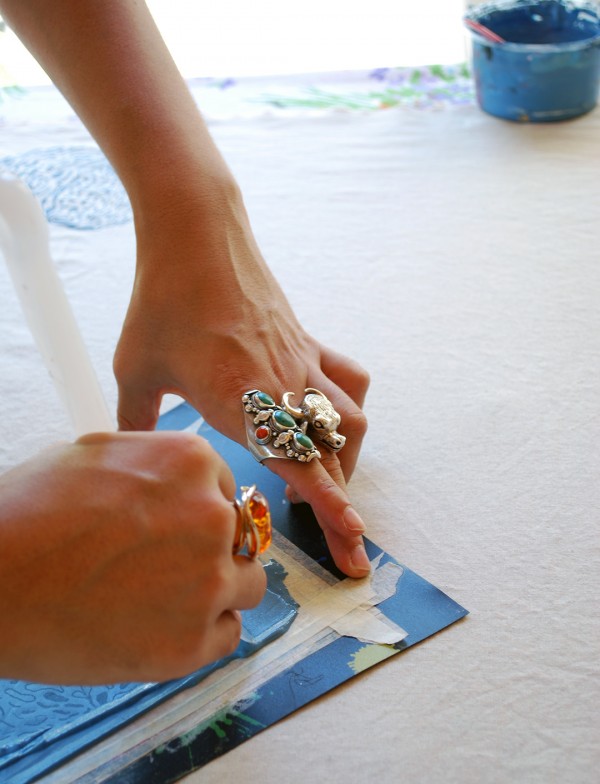 Where do you find inspiration and motivation?
I draw heavily on the natural world around me, as my main source of inspiration, for colours, shape and texture. Fabric is often my first starting point in designing. A tiny scrap of fabric can have a whole outfit drawn around it, or a single rogue button can form the theme for an entire collection.
Finding motivation has never really been a conscious thought on my part. I always feel a bit out of sorts when I'm not creating or working on anything, so this really helps to keep things moving and on track.
What are the essential items in your workspace?
My vintage tailors square, the custom made extra tall work table a friend made me, and my ancient industrial sewing machine that is just about the hardest working thing I know of!
Do you have a favourite tool that's essential to your work?
Not exactly a tool, but Permaset Fabric Paint is hands down one of my favorite things to work with. It allows so much variety with colour and can suit all kinds of fabrics. Being able to apply it either by hand or screen, gives you so much creative freedom, and can give way to some awesome unexpected results!
What do you love the most about your creative space?
I love working in the sunroom, where you can feel completely separated from civilization, and just surrounded by nature. It allows me to immerse myself totally in the work and hours will just disappear.
Is there something you don't like, or would like to change?
It would be nice to contain my work area to one space, and save running up and down the stairs like a madwoman 50 times a day, but it is actually quite nice being able to have a change of scenery.
Do you listen to anything while you work?
I'll always have music playing, with the genre changing for what part of the production process I'm in. You can tell when there's a tight deadline, if you're only hearing punk rock blaring from upstairs.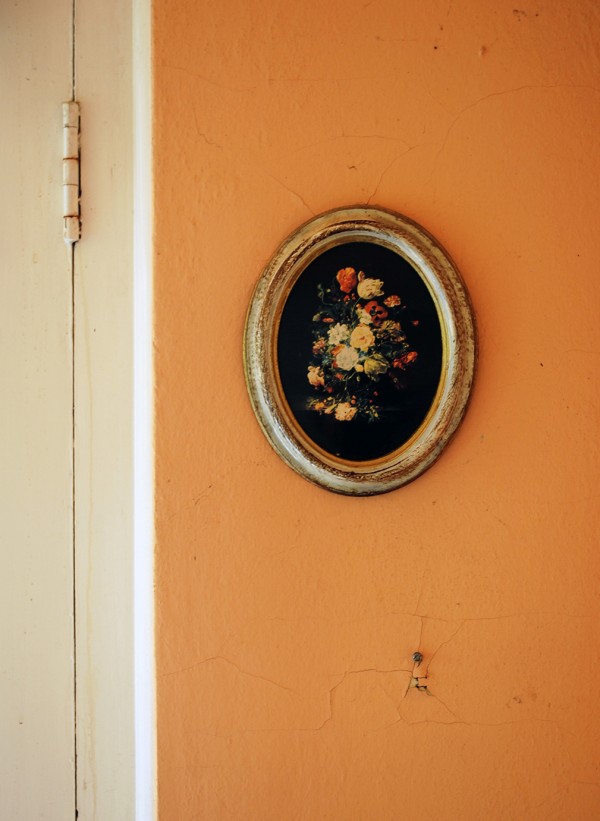 Favourite work-time snack (or beverage)?
Super strong black tea with oat milk gets me through everything.
What would be your dream job or collaboration?
I love doing one off and custom items (must be the costume influence!), so I'd love to work on a project where I could make a bunch of different, really far out, pieces for film clips or live performances, or even a textile installation. Kind of like what Christian Joy gets to do for Karen O from the Yeah Yeah Yeahs or Brittany Howard from Alabama Shakes. Yep, that would be all time!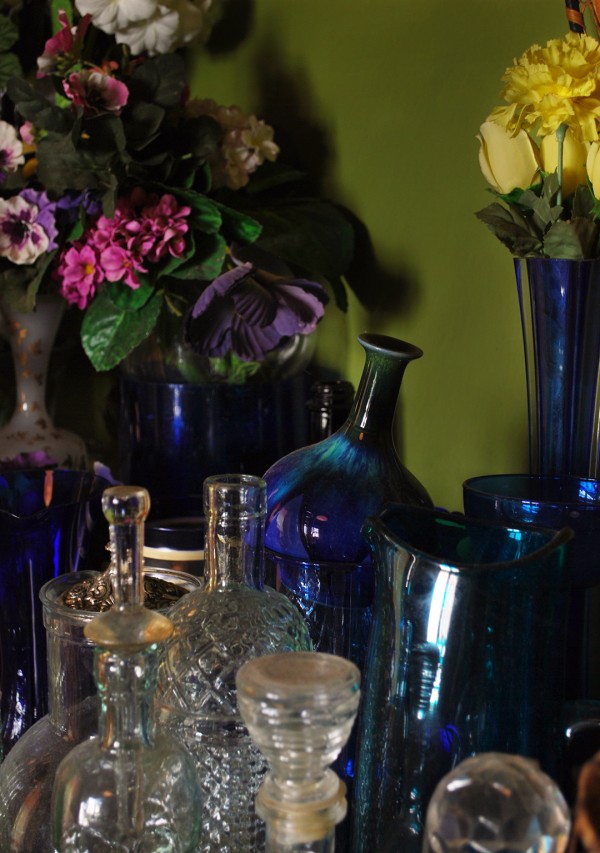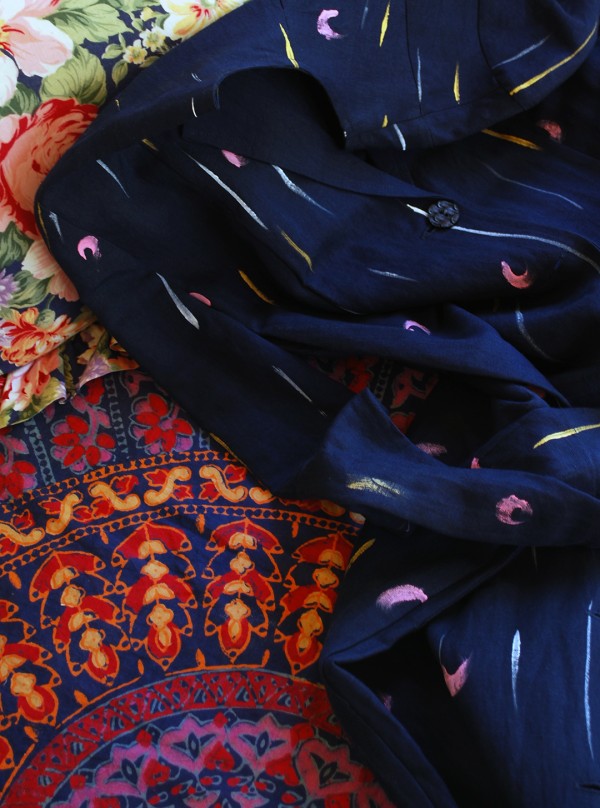 Tell us five online resources or apps you can't live without.
Sell on Etsy app, makes running my store an absolute breeze.
NY Mag for coverage of all the runway shows to stay aware of what's being done.
Adobe Ideas for Ipad, is super handy for sketching out ideas when you're out and about, and cant carry a set of coloured pencils!
Pintrest & Instagram, for inspiration and marketing.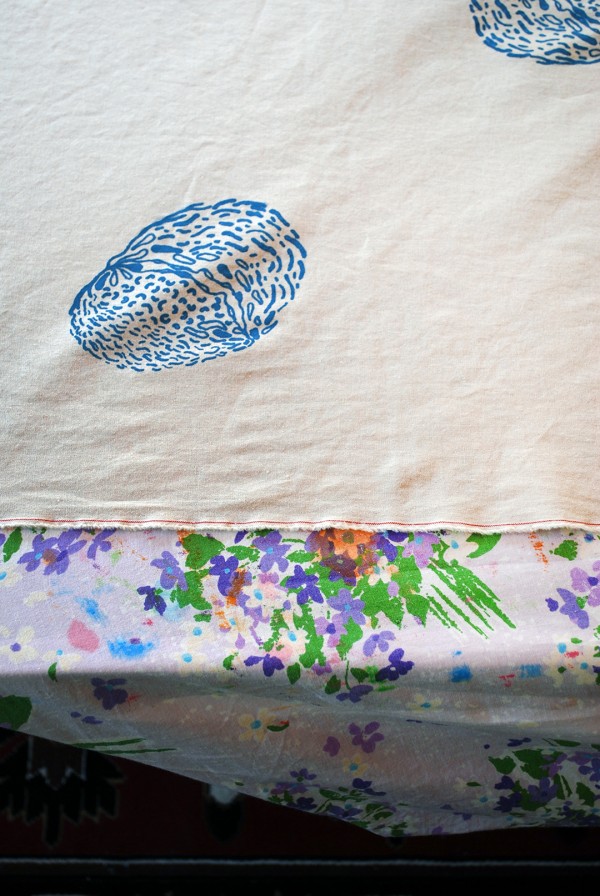 What's been your experience of selling on Etsy?
Having an Etsy store has been amazing! It enables you to be as involved or laidback as you like, and totally allows you to fit it into any kind of lifestyle you'd like. Its great being able to look over all your facts and figures and figure out exactly where traffic is coming from, and change search words and tags accordingly, and find out what's actually selling and why. The Sell on Etsy app is super handy for running your store on the go, with everything visible in just a glance.
The community and support from Etsy has been amazing too, and gives you so many opportunities to grow. From being picked for features to entering in the Etsy Design Awards to the Etsy local events, there are so many different ways you can chose to expand your store.
Note from Lisa: Thinking of opening an Etsy store? Etsy has a special offer for We Are Scout readers: if you open an Etsy shop and use the promo code: wearescout2016resolution you will receive 20 free listings to get you started. Yay!
Last year you participated in Etsy Resolution, can you tell us about that?
Etsy Resolution was really what got me moving to get my act together, and I totally stumbled upon it by chance. It really helped me to focus on how to take my creative outlet to a marketable level. The Etsy Resolution bootcamp breaks down all the steps in opening an Etsy store, into really manageable weekly tasks, with heaps of fun exercises.
It gives you insight into how to create the best possible store, plus heaps of tips and tricks that you might never have come across otherwise. The community that comes with it is super helpful, and its great getting feedback from everybody, and seeing questions from other people, that can help you avoid any tricky situations.
I found the whole experience so wonderful and helpful I've even been thinking about doing it again this year to give my shop a good tidy up!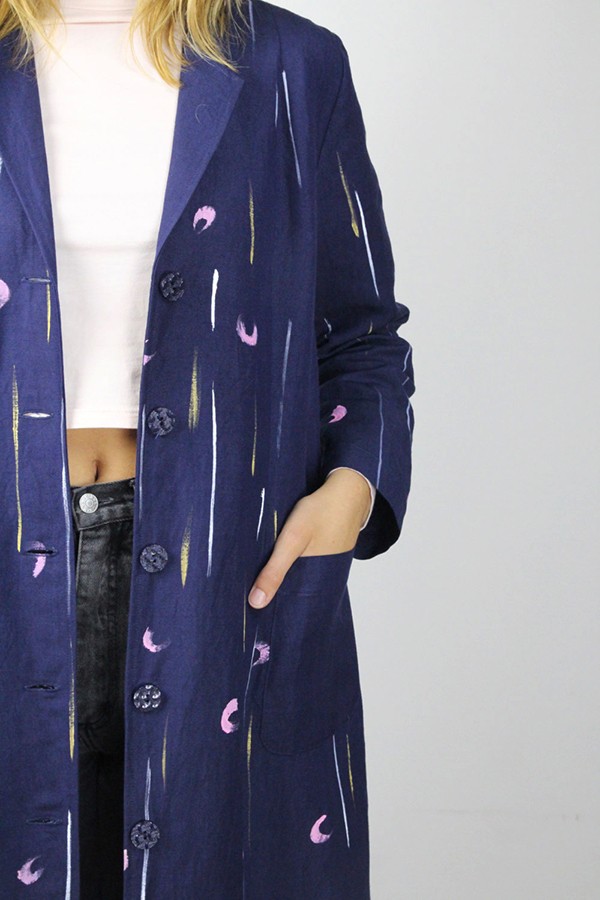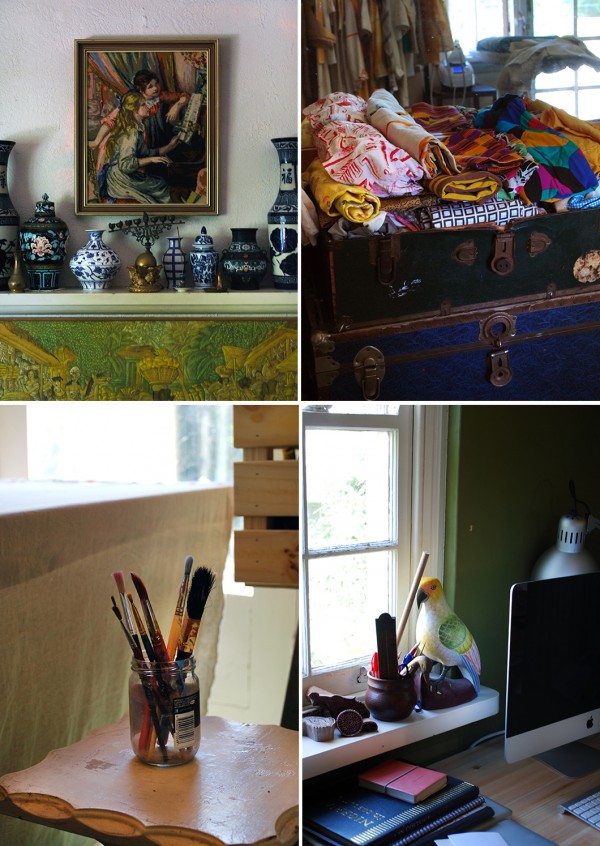 What's the hardest thing about what you do?
Right now I'm finding the hardest thing to do is keeping up with demand and orders, as I am doing each step of the production on my own. Hopefully I'll soon be able to get another pair of hands on board when things get really busy.
How do you work out the financial aspects of your business? What resources, tips and tools would you recommend?
I've always liked knowing numbers and keeping track of figures, so sitting down to the paperwork isn't something I dread like a lot of creative people. I keep it pretty simple; a few different excel charts, and activity statements from Etsy and Paypal, and that's about all I need at the moment. I would have to say staying on top of it is super important, and making sure you factor in costs that affect everything like rent, insurance, and all the little things that might go into creating a piece.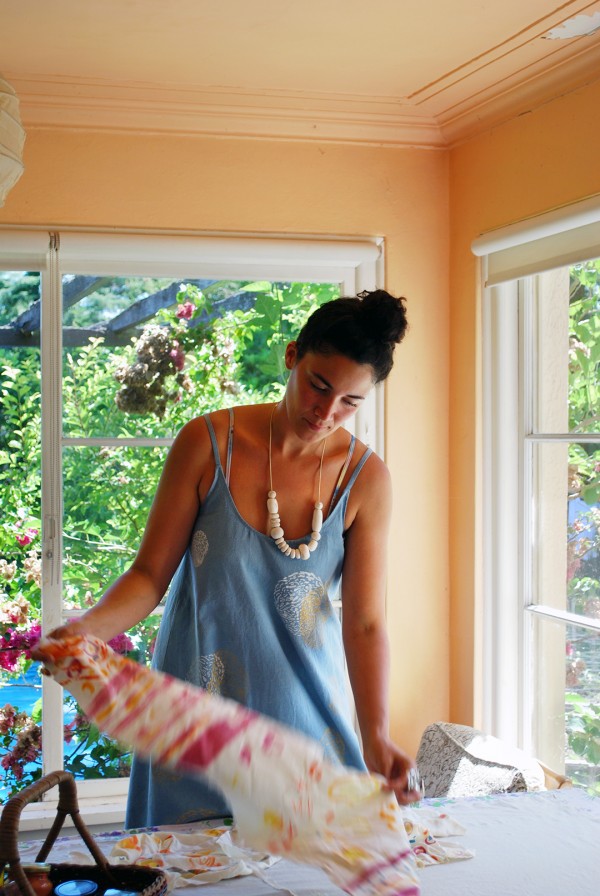 What advice do you have for aspiring creatives?
Just give it a go! Put enough energy and time into it and something will grow from that. It might sound scary making the leap, but as long as you're still laughing and loving what you're doing, it's all good!
Do you have a dream that you'd love to fulfill?
Either doing a show at a fashion week, or having my own studio with a little store attached would be amazing, but as long as I'm staying happy throughout the process!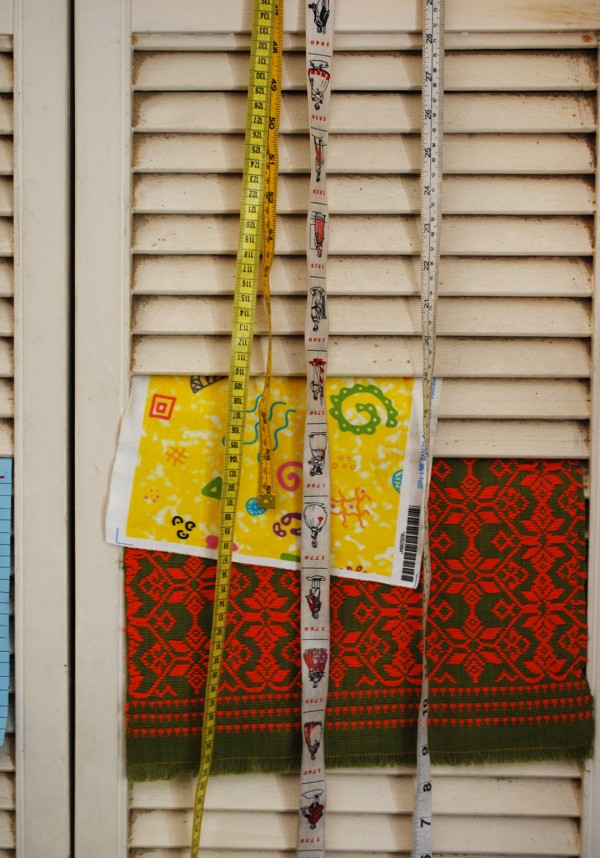 Osha's lovely clothes can be purchased from the Bilboa store on Etsy, and you'll find her at Sydney's Paddington markets, Bondi markets and The Rocks markets. She'll also have a stall at Sydney's St Jerome Laneway Festival on Sunday 7th Feb.
You can connect with Osha on Instagram (@thebilboaloft), and visit the Bilboa website when it launches soon.
I hope you've enjoyed meeting Osha Shealey of Bilboa, seeing her home studio, and beautiful clothing. If you've missed previous posts in our Space to Create series click through to have a catch up.
Disclosure: This Space to Create post was produced in collaboration with Etsy Australia's Etsy Resolution program. We only partner with brands that are a good fit with our blog, our aesthetic and what you, our readers, enjoy.

Photos by Lisa Tilse for We Are Scout (unless otherwise noted).