Paula do Prado is a Uruguayan-born artist who lives in Sydney. She works in mixed media, primarily textiles, collage, painting, soft objects. Masks are a recurrent theme in Paula's art, as she explores the notions of belonging and privilege, ethnicity and identity.
When I visited Paula in her home I was struck by how neat and organised she is. She says it's a matter of necessity rather than nature, living and working in an apartment with her partner and young son. Regardless, Paula seems quite prolific, with stacks of collages, and walls featuring her startlingly beautiful soft sculpture masks and yarn sculptures.
Meet Paula…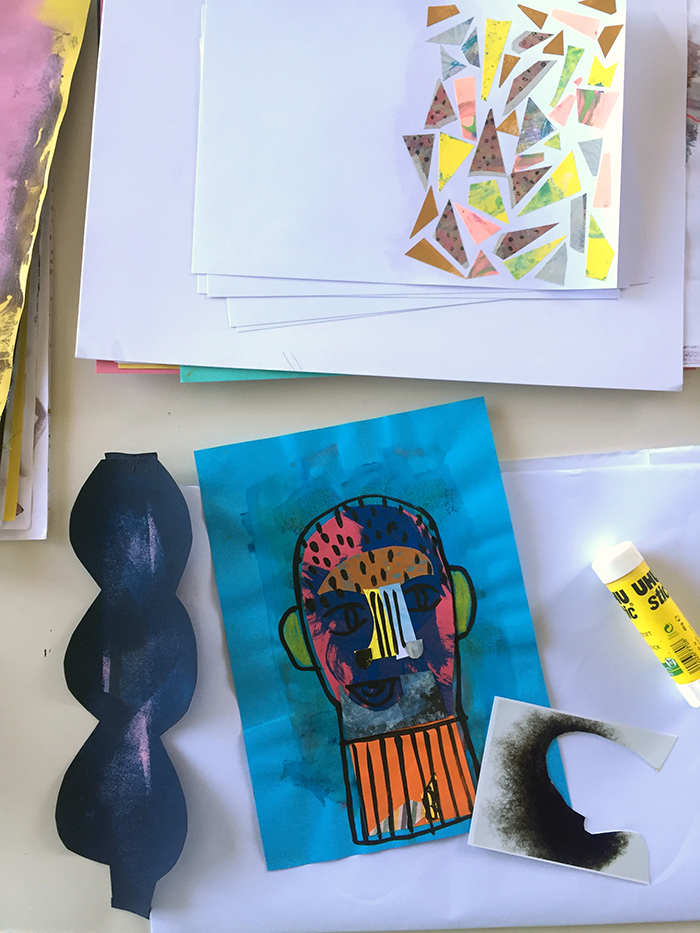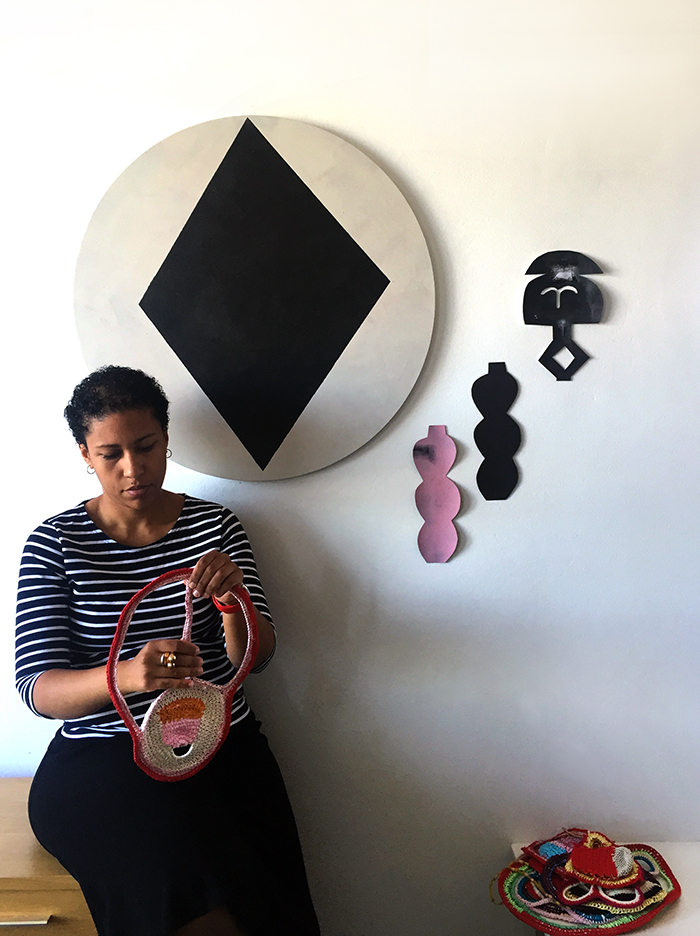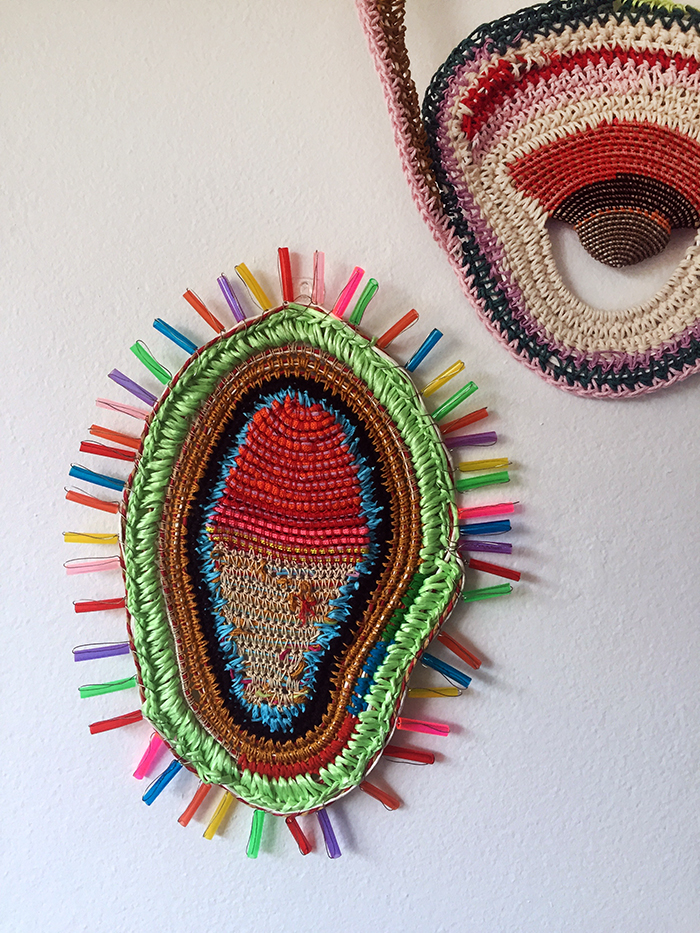 Where do you live?
I live in the Eastern Suburbs of Sydney with my partner and our 3 year old son. Its a small light filled apartment on the top floor, its straight from the 70's with its funky 'popcorn' ceiling (google it, it was all the rage back then). On one side we get a lovely view of the Orica factory smoke stacks as well as planes jetting off and landing from the nearby airport but we also see the most amazing sunsets and get rosellas perching on our balcony. On the other side we can see the sulo bins and the hills hoists for our apartment block and across the neighbouring house's back fence. They have a white cat. The toddler likes to check everyday if it's there or not.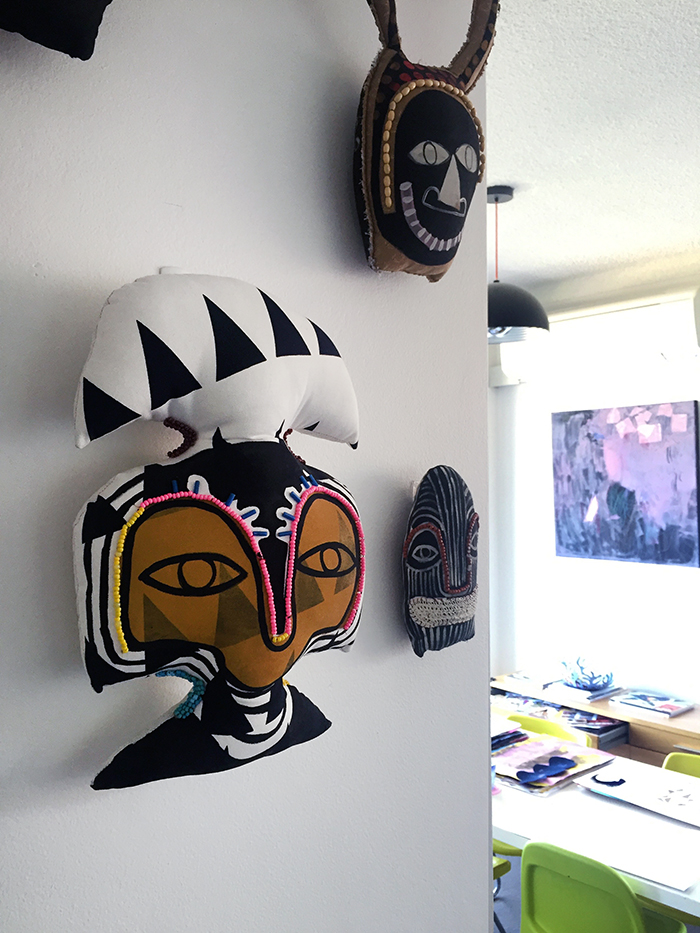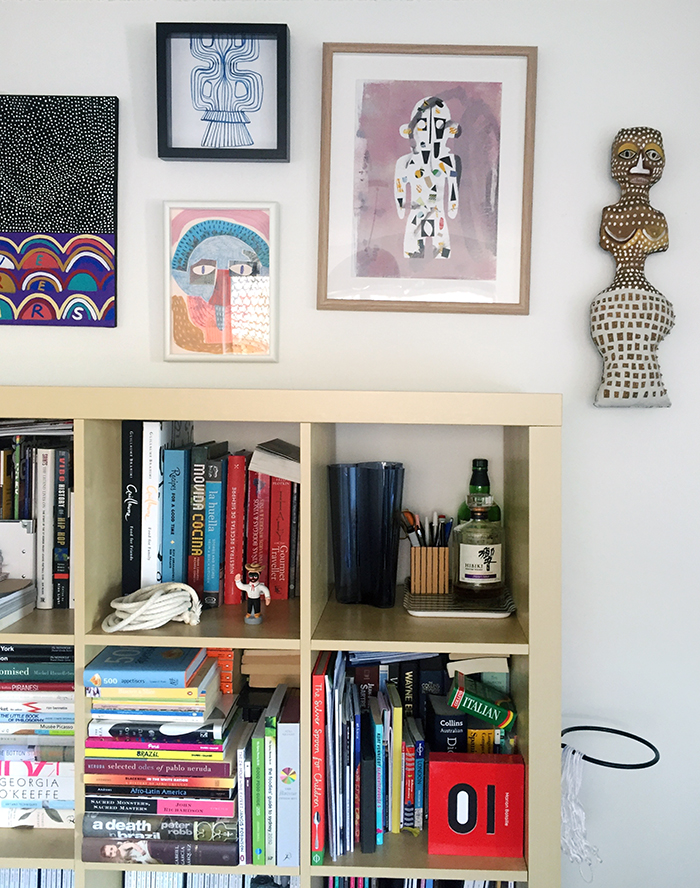 Where do you create?
I create at home, I don't have a separate studio. I've always been most comfortable working from where I lived. I like not having to get changed out of my pyjamas or having to get dressed to start work. After I had my little boy it became even more necessary for me to be at home to do any creating as I've had to learn to snatch time to create whenever I can. I also have a little mobile studio in the form of a cloth bag with a picture of a big merino sheep on it. I carry my crochet materials in it or something I might need to sew or bead by hand whilst the toddler naps in the car.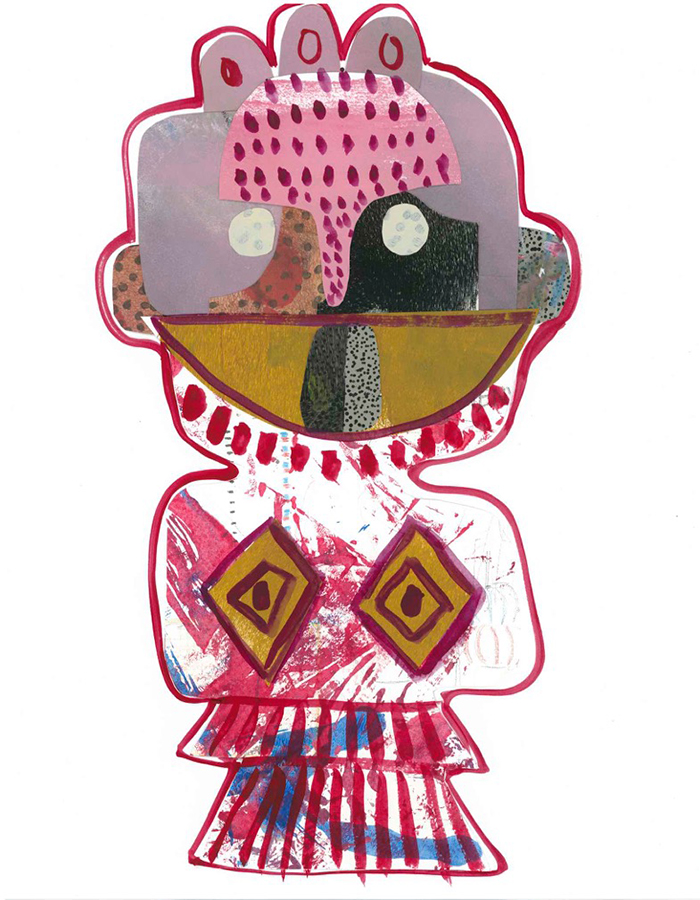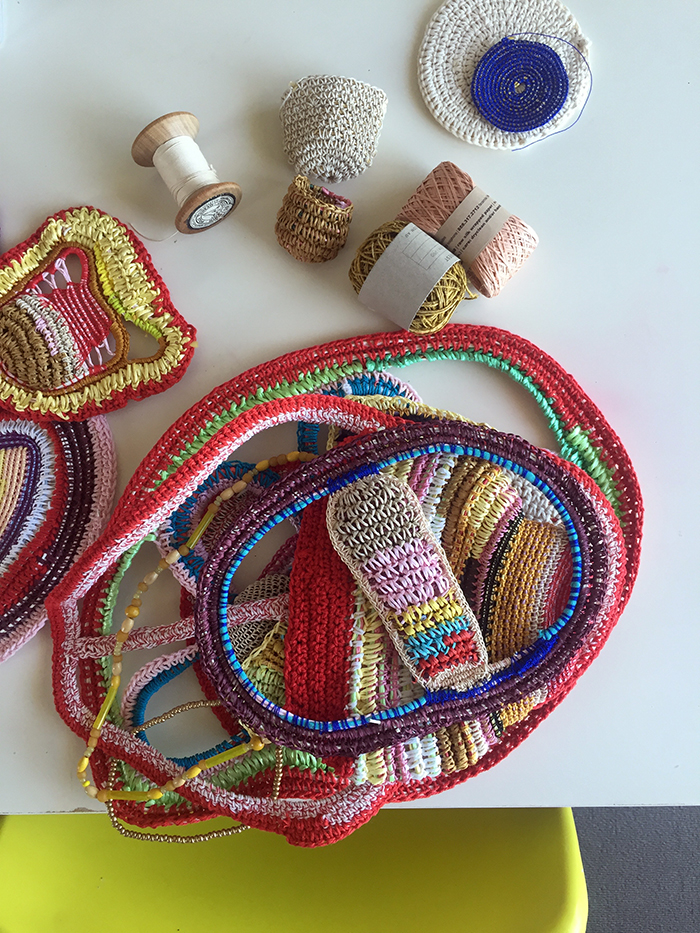 When do you create? Is it a full time job?
All.The.Time.  If I'm not making, I'm thinking about making. Making to me includes all the activities related to my art practice, the physical engagement and manipulation of materials, reading, research, observing and listening…. instagramming.
Its more than a full time job. It can feel all consuming sometimes because there are no official work hours or work free weekends but I love the 'job' despite that and the poor monetary reward. Bit like motherhood really.
What path led you to this creative place?
Its taken a while to get to where I am now, a few twists and turns, a few different bachelors and masters degrees, a stint in the corporate world, going to art school, teaching and exhibiting. I like to learn the hard way.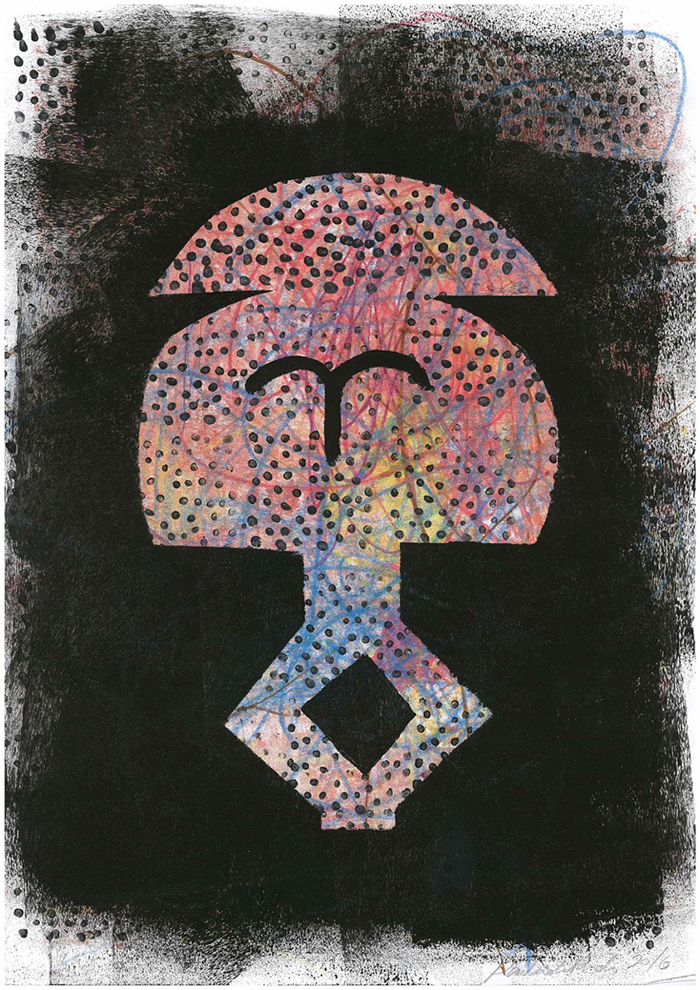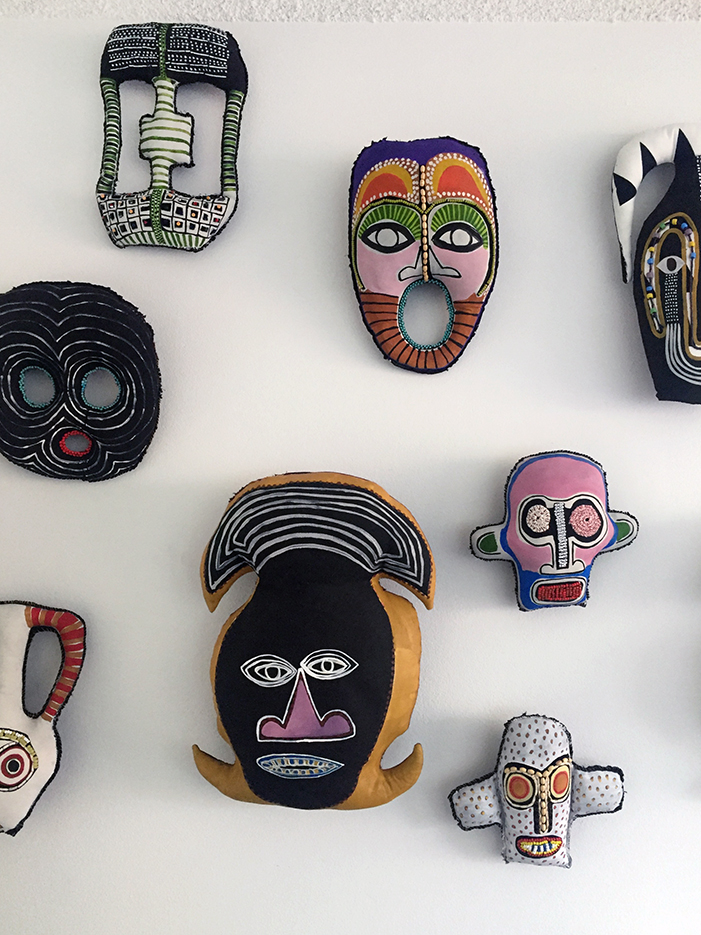 What's your elevator pitch? How do you describe what you do?
Errr you know a bit of this a bit of that…textiles…I like fabric….soft sculptural things but I like paper too. Well actually mostly collage, yeah collage with both fabric and paper but sort of political…about ummm race and the body and migration and stuff with text in Spanish and English. Just read my bio on my website.
Sometimes I say I paint. Its easier. People understand when you say you're an artist that paints.
How would you describe yourself in six words?
Outgoing. Hermit. Funny. Caring. Arty. Farty.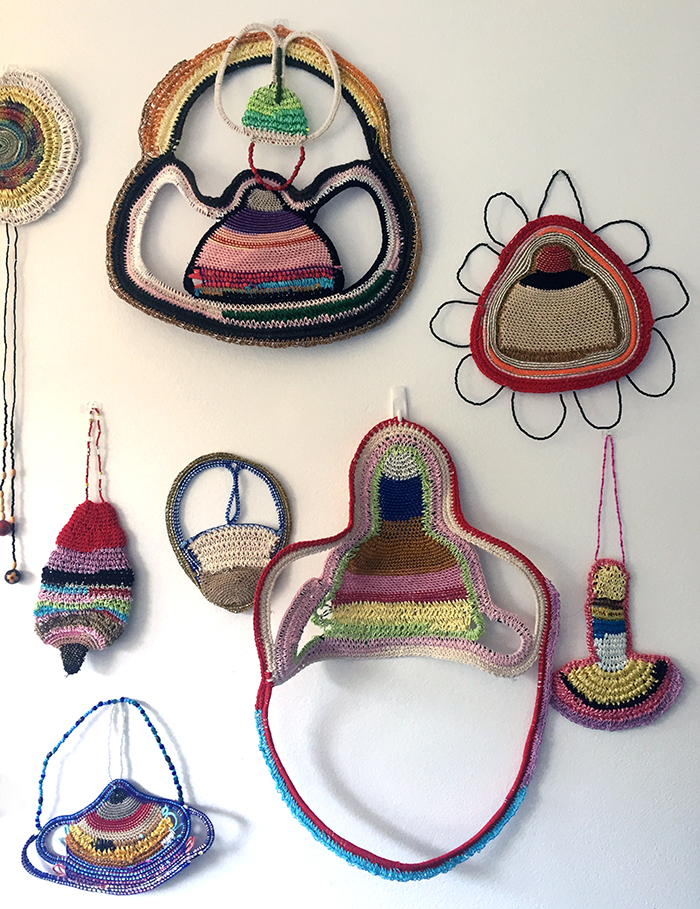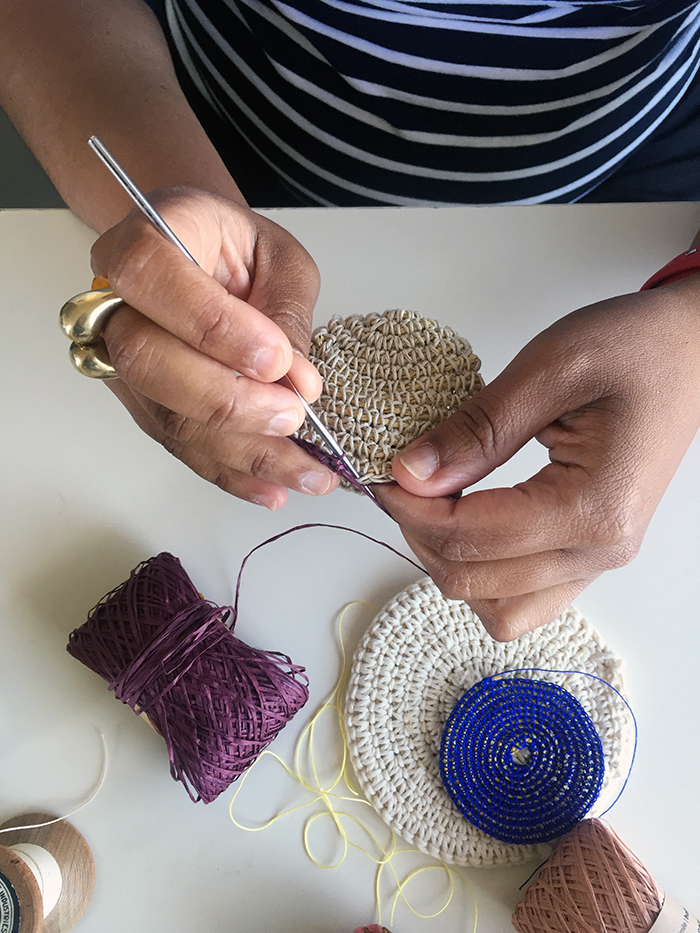 Where do you find inspiration and motivation?
Inspiration for me is everywhere; popular culture, food, interiors, fashion, history, culture, heritage, the recycling bin, the mundane and everyday.
I think at the moment I am motivated by finding my audience. I feel as if I m going through a transition in my practice and need to reconnect by putting my latest work out there and I need to be more active (visible) in the art community.
What are the essential items in your workspace?
Because my home is my workspace I have to say the most essential thing is time. Time 'alone' to create. Space I can make. Materials I can source. House chores I've learnt to ignore. Time alone is harder to come by and must be seized upon with gusto!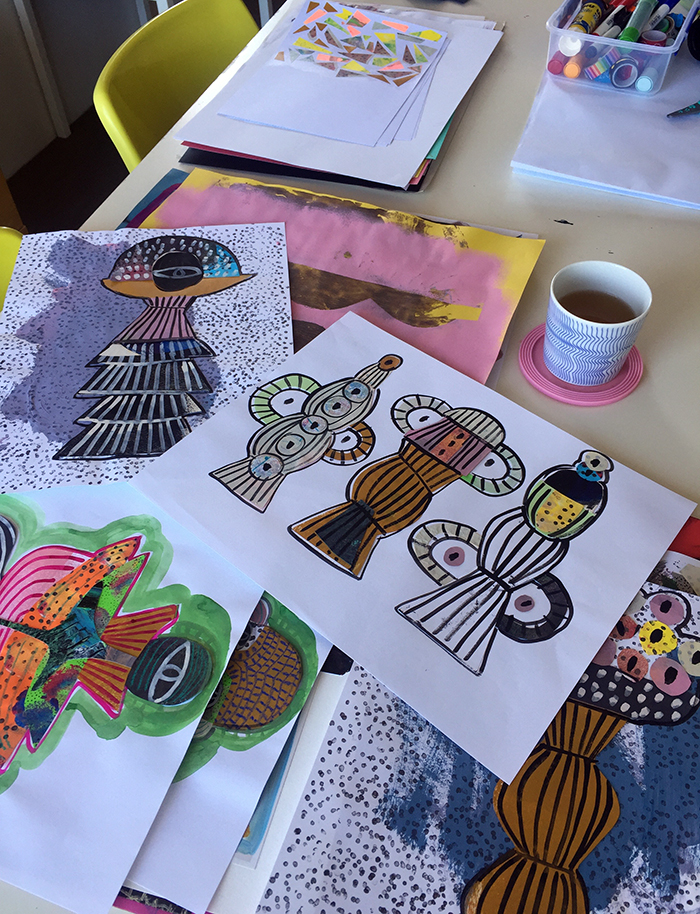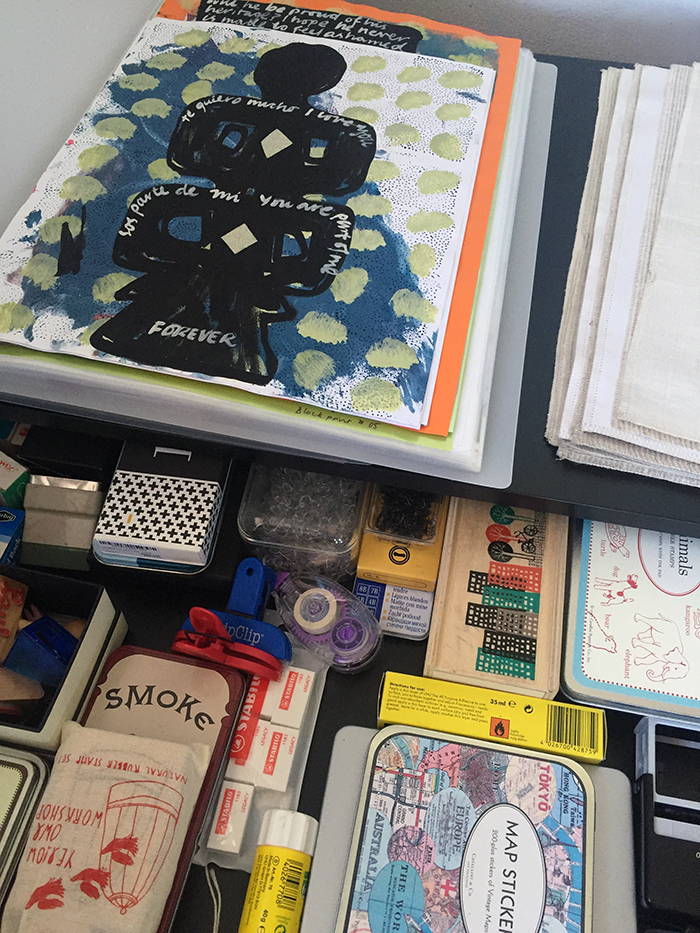 Do you have a favourite tool that's essential to your work?
The kettle. Love a hot cuppa.
What do you love the most about your creative space?
I may have stumbled upon real work/life balance. At the moment I feel as if my home life and my life as an artist are one. My creative space contains everything I love within it, where I get to nurture my little family and my creative dreams [insert unicorn flying over a rainbow here]
Is there something you don't like, or would like to change?
I'm starting to worry perhaps its unhygienic that our dining room table is paint splattered and glue encrusted. It'd be great to have a more clearly designated space for the home studio.
Do you listen to anything while you work?
Yes and it actually often informs the work. We listen a wide range of music including lots of Afro-Latin music such as cumbia from Colombia and Peru, Tropical style music like Ondatropica, Brazilian beats, Buraka Som Sistema, Diplo, The Smiths, The Strokes, MGMT, The Wiggles and ABC Classic Radio to give you a few examples.  My partner Anthony has really great taste in music so he's helped me expand on what I listen to.  On the headphones right now (cos rude words unsuitable for small person in the house) is Kendrick Lamar, Kanye and Action Bronson amongst others. Also I work with the radio on in the car or sometimes whilst Anthony is watching QandA.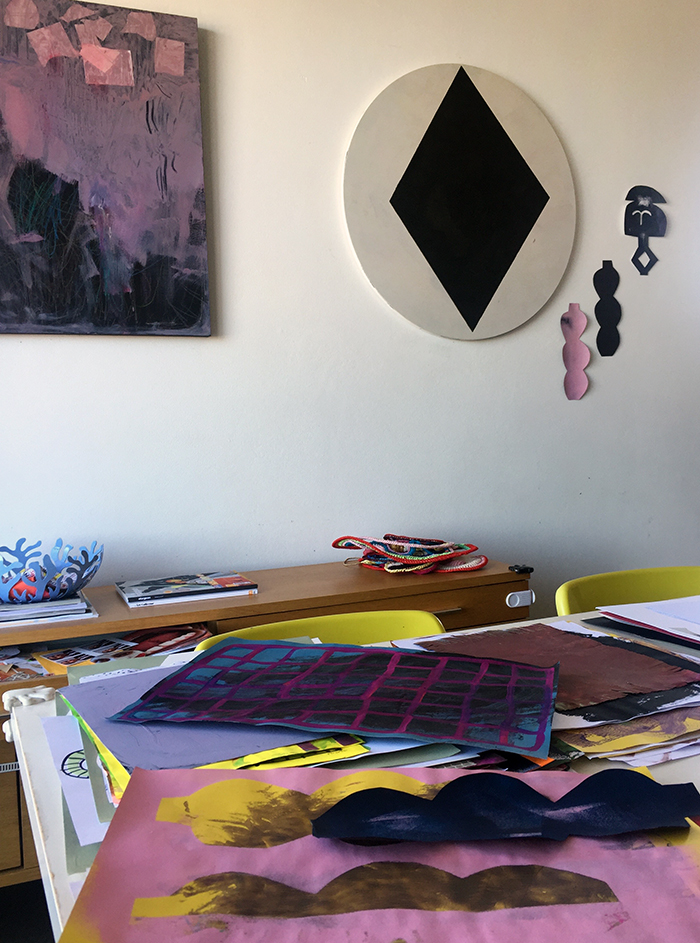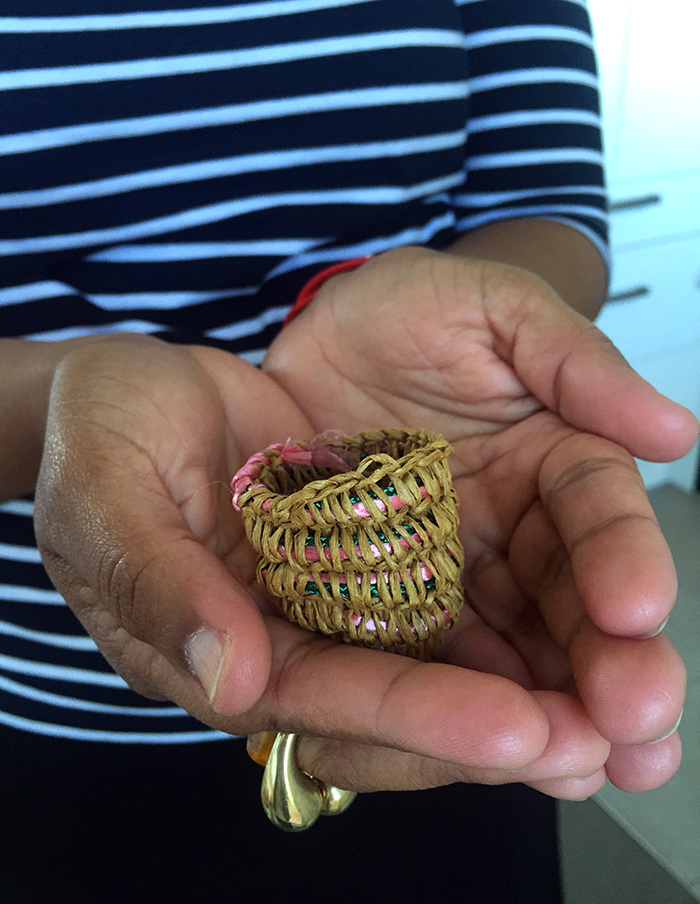 Favourite work-time snack (or beverage)?
Peanut butter on expensive organic crackers.
What would be your dream job or collaboration?
I'd love to collaborate with so may different artists and designers or just other creatives in general. I think collaboration is key to fostering relationships within the creative industry, creating new interesting work and allowing you to grow as an artist through exchange and working with others. I am actually working on an exciting collaboration with fellow artist Emily Besser so stay tuned!
Who or what are your biggest creative influences?
I love the work of Cecilia Vicuña, Louise Bourgeois, Kara Walker, Wangechi Mutu and Coco Fusco. All the women in my family are also a huge source of inspiration. But to be honest when I am being creative I am just in the zone, responding to materials and letting all the stuff I absorb/observe coalesce and take shape in a non linear, no fixed outcome kind of way.
Tell us five online resources or apps you can't live without.
Instagram. Etsy. NAVA – National Association for the Visual Arts. Westpac app (I am forever checking my bank balance). The Iconic (its like online window shopping).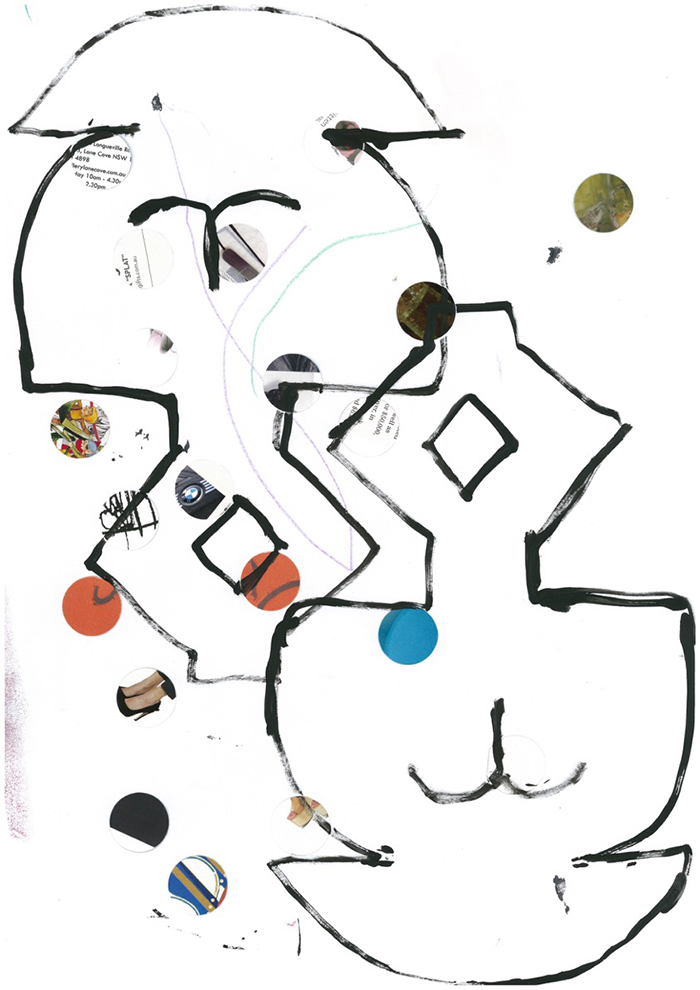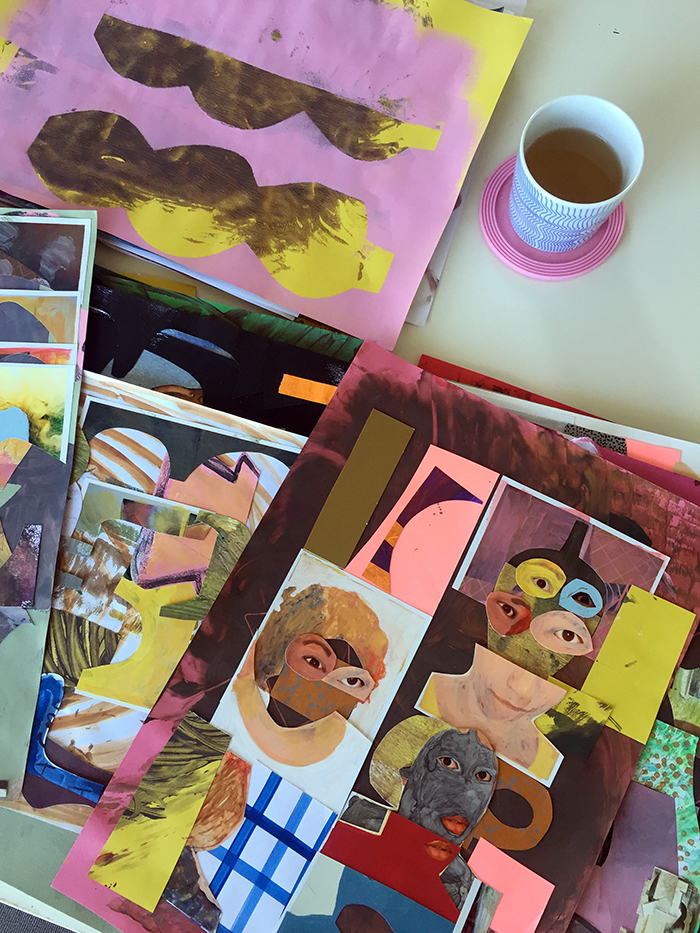 What's the hardest thing about what you do?
Working in isolation and having to be very self disciplined.
How do you work out the financial aspects of your business? What resources, tips and tools would you recommend?
I've never made huge amounts of money from my art and have always had another job to support the making. Now being a full time mum I'm lucky to have a partner and family who are very supportive of me emotionally and financially so for the past 18 months or so I haven't had to work at something else to support myself. That doesn't mean I am not worried or focussed on finding ways to generate an income from my art practice. Every now and then I'll get the chance to exhibit or give a workshop so a little bit of money comes from that. I showed with a commercial art gallery for about about 6 years and some income would come from art sold through them, but the reality is that it costs money to make and show art. At the moment I'm unrepresented and happy about organising my own shows and still developing my practice. I'm looking at selling my artwork online and connecting with creative organisations that might help me find my place in the industry.  From the start of my career as an artist I've tried to be professional and approach it as a creative business so getting an ABN and registering a business name, opening a separate business bank account and hiring an art industry specialist tax accountant to do my yearly returns. I highly recommend getting a NAVA membership, going to often free seminars and info sessions available to small business (business.gov.au) and signing up to Viscopy and having a good look at the Arts Law Centre website.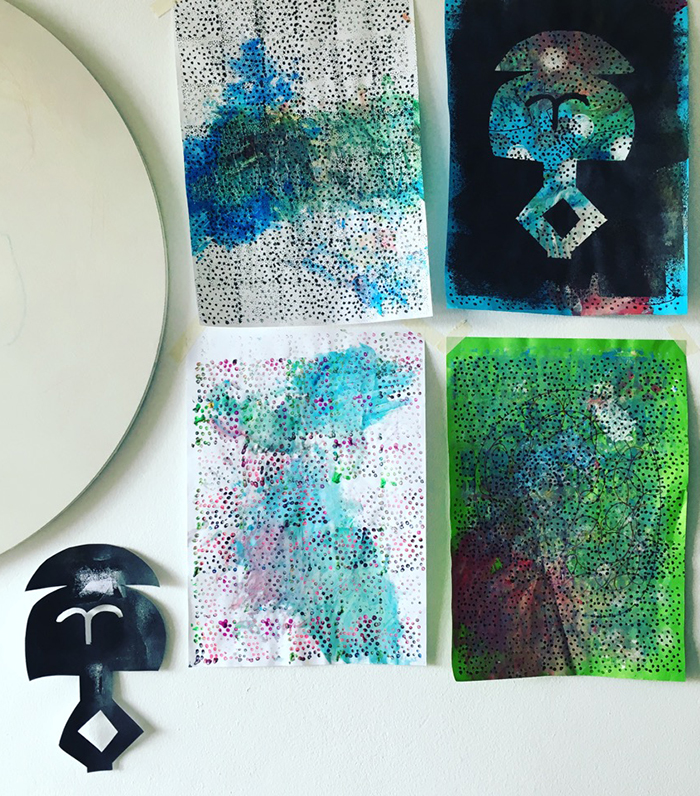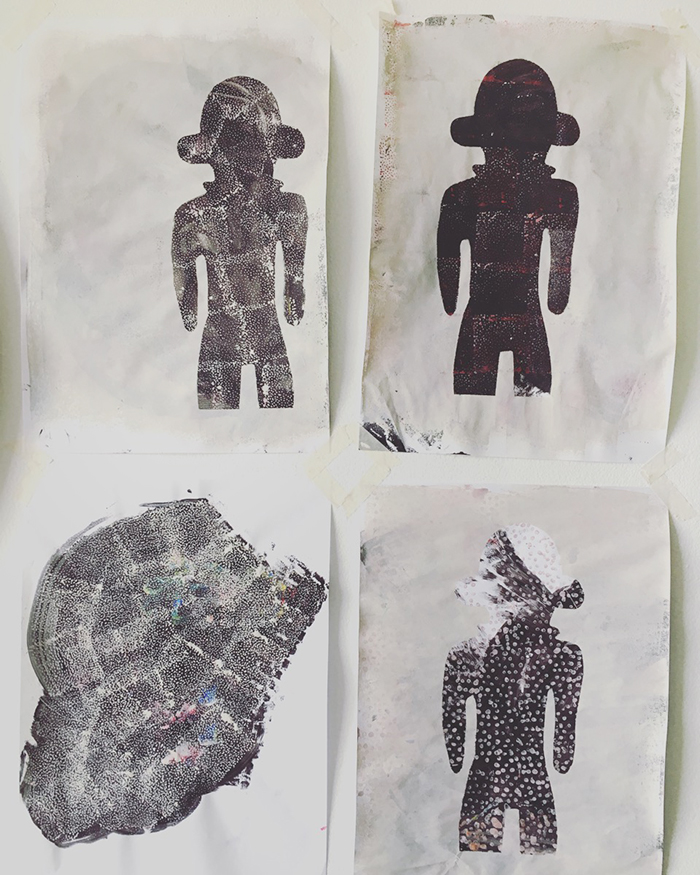 What advice do you have for aspiring creatives?
Just do it. Be open to learning and the changes that might happen to how you approach your practice as you try things and begin to work out what your preferences are. Its a big creative world out there that is exciting and dynamic but also sometimes mean, tricky and hierarchical.
Do you have a dream that you'd love to fulfill?
The big dream is to have an open studio/gallery/workshop space in a lovely terrace house so we can live above the studio/gallery.  I'd show and sell work by my friends and my own work with a focus on contemporary textiles. I would also run small workshops – obviously tea and cake will be served. I'd also love to take some of my workshops and run them overseas in Montevideo, Uruguay where I was born.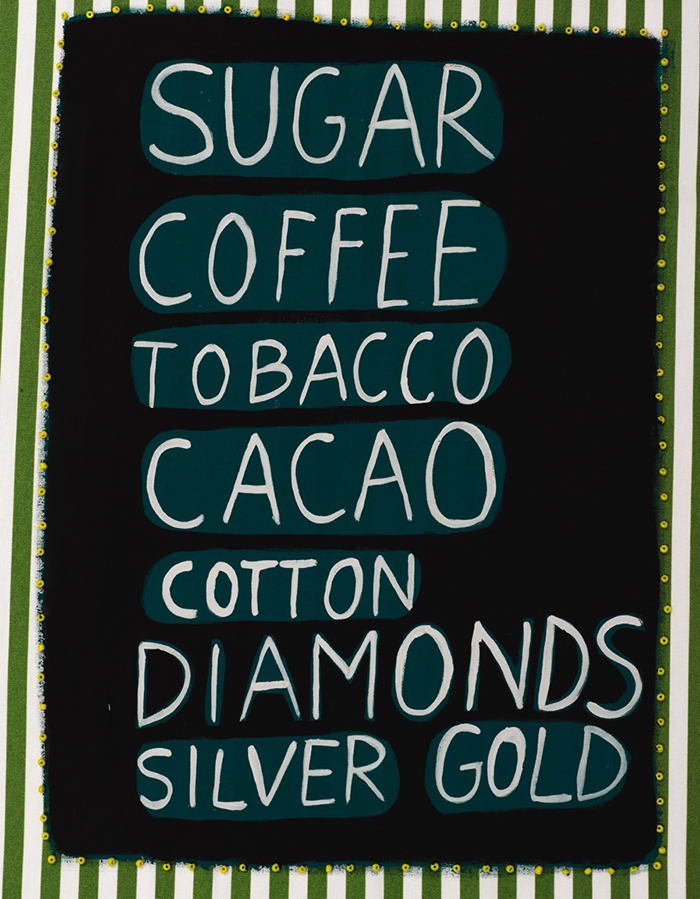 Photos by Lisa Tilse for We Are Scout unless otherwise captioned.
I hope you enjoyed this candid look into Paula do Prado's creative life.
Paula has just very successfully exhibited in The Other Sydney Art Fair. When I asked her what's next Paula replied "A big part of being a practicing artist/creative is always having projects in the pipeline. Its hard work planning ahead looking for relevant opportunities, making work, writing proposals and meeting deadlines.  At the moment I'm hoping to do a couple of group shows later this year and have a solo show in the first half of 2017 in Sydney".
You can purchase Paula's art in her online shop.
To connect with Paula:
Visit her website here
Connect with Paula on Instagram @sepiasiren
and on Twitter @sepiasiren
If you'd like to take a look into a whole range of other artists' and creatives' lives and studios, visit our Space to Create archives.
Save
Save