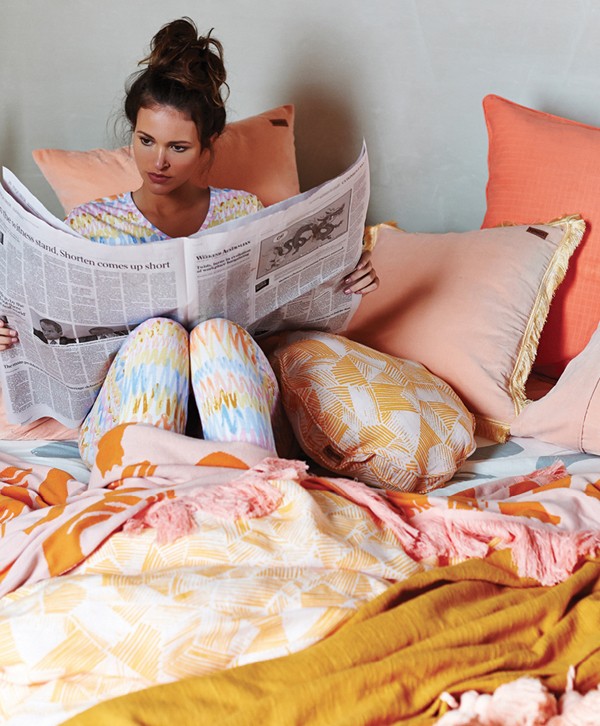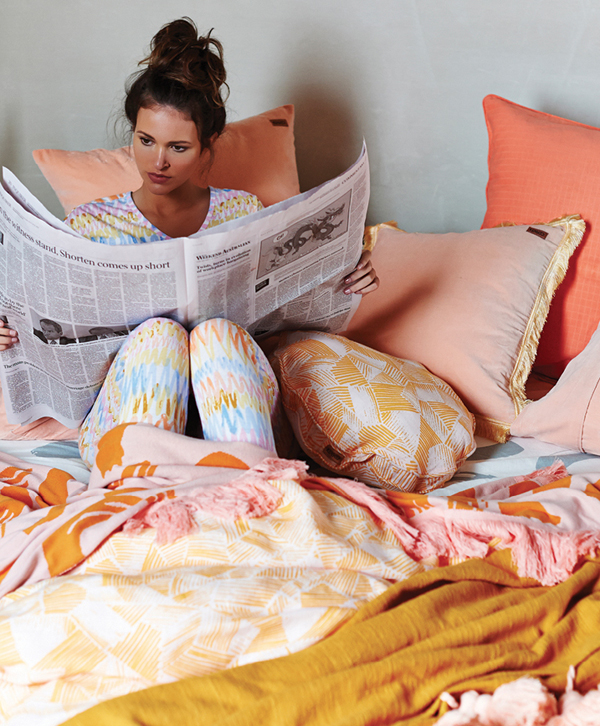 If you're looking for a new Spring style for your bed, you can't go past Australian brands that are seeing in the season with layers of pattern, texture, colour and rumpled goodness. We've rounded up six of our faves in delicious Spring / Summer hues of peach and pinks, tangerine, golden mustard, together with a smattering of grey.
Kip & Co
Kip & Co, the masters of mix and match eclecticism have just released their SS15 collection: Summer Storm (above and below). As always it's one crazy big mash up of too much to love.
Fictional Objects
Beautifully refined collections featuring stunningly simple patterns is what Fictional Objects is known for. White grounds and evolving designs mean that you can add pieces from different ranges over time to create your own curated collection.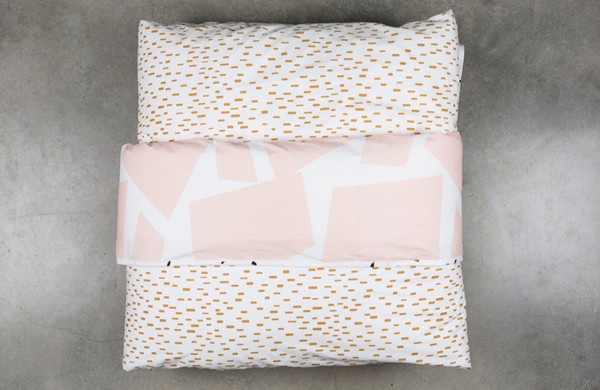 Hale Mercantile Co
In contrast to the graphic shapes we're seeing on many ranges this season, Hale Mercantile Co is playing up the natural fibers and textures of their Belgian linen with hand dying. The handmade look of these pillows, the incredible dye patterns and the inherent crumpled goodness of the linen makes me want to get in there and have an afternoon nap. Either that or frame them.
Aura by Tracie Ellis
Aura is an iconic name Australian bed linen, and season after season their signature uninhibited graphic style transcends trends and stays fresh. For SS15 this flash of tangerine captured my attention and I love how it works so beautifully with neutrals, grey and black.
Citta Design
OK, so Citta is actually a New Zealand brand, but sometimes Australians have been known claim high achieving kiwis as our own! We love them for beautifully combined colour choices and quirky combinations of patterns.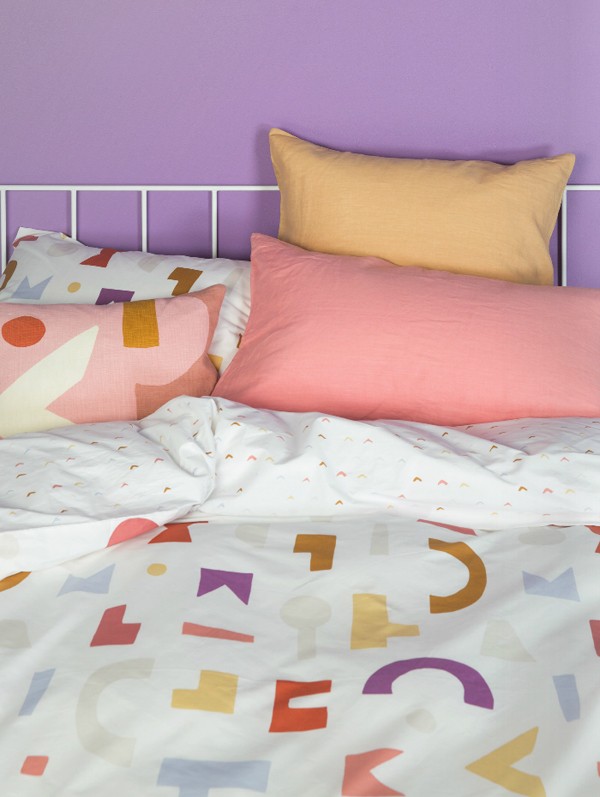 Castle
In addition to being an amazing artist and the funniest woman on Instagram, Rachel Castle also designs bed linen that we covet. Castle's latest offering is made from 100% pure Belgian linen and is the essence of effortless contemporary chic.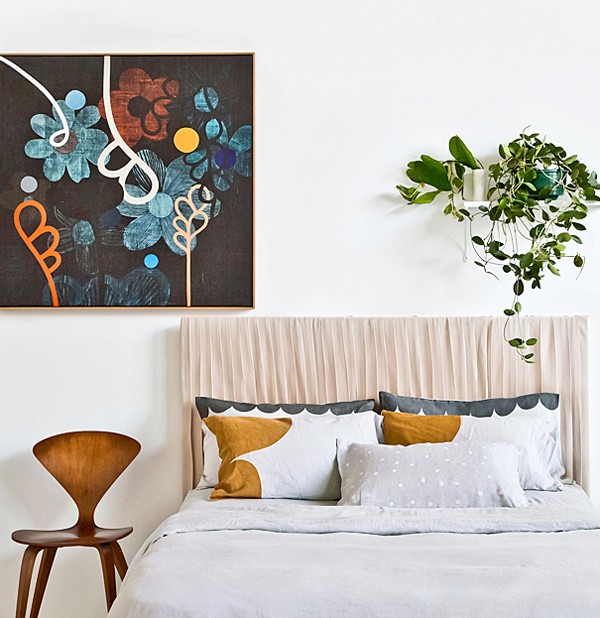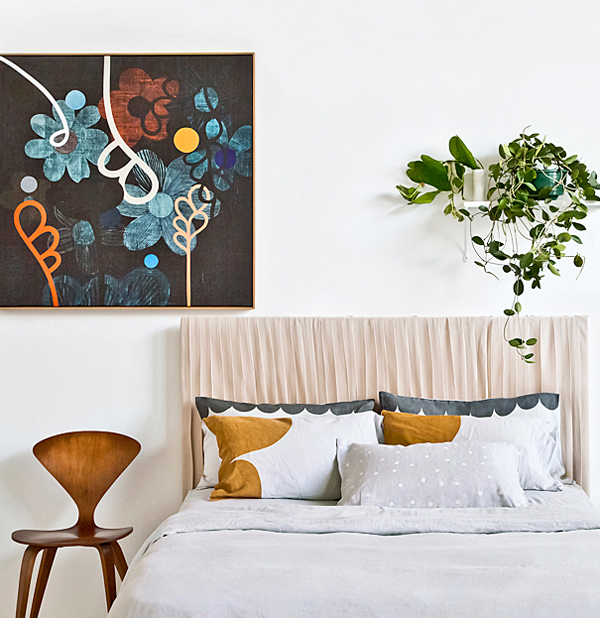 Click through to the websites of these great Australian (and New Zealand) bed linen brands to explore the complete new season's ranges. I've cherry picked some of my faves, but there's so much more to see and to covet.
Are you thinking of updating your bedding? If you have something in mind please do share, I'd enjoy hearing what you're loving right now.