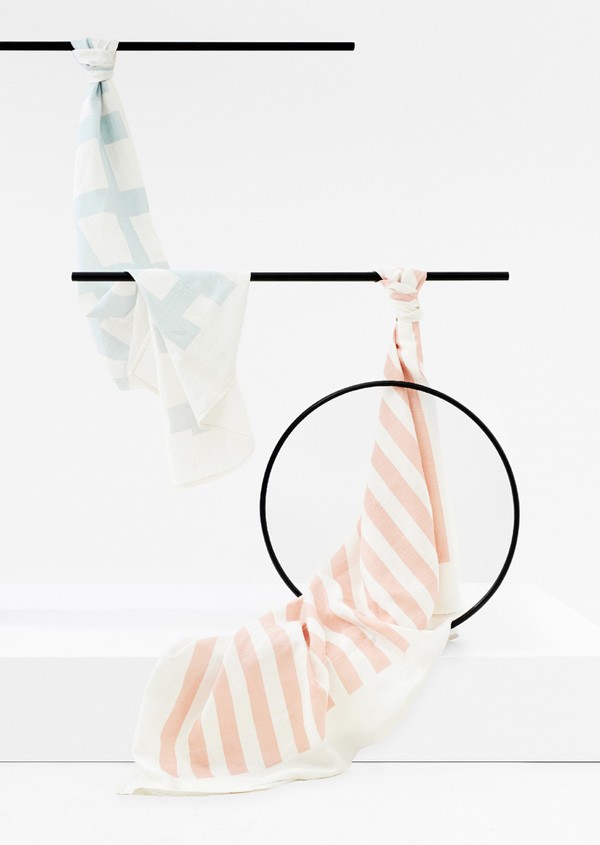 Since launching in 2013, Kate & Kate – sisters-in-law Kate Pascoe (Melbourne Kate) and Kate Pascoe Squires (Sydney Kate) – have created a brand known for high-quality and beautifully designed soft furnishings. Kate & Kate's seasonal collections include cotton blankets, linen throws, bath towels and hand towels, all of which are completely covetable.
For me the standout in the latest range is the Sea Tangle linen throw in a dreamy soft palette of silver birch, pink crystal, bok choy (!) and illusion blue. These screen-printed 100 per cent linen throws can be used as a light-weight blanket, beach throw, table cloth or picnic rug. Being a convert to 100 per cent linen bedding I can imagine the silver birch or pink crystal throw casually tossed across my bed or sofa – casual graphic perfection.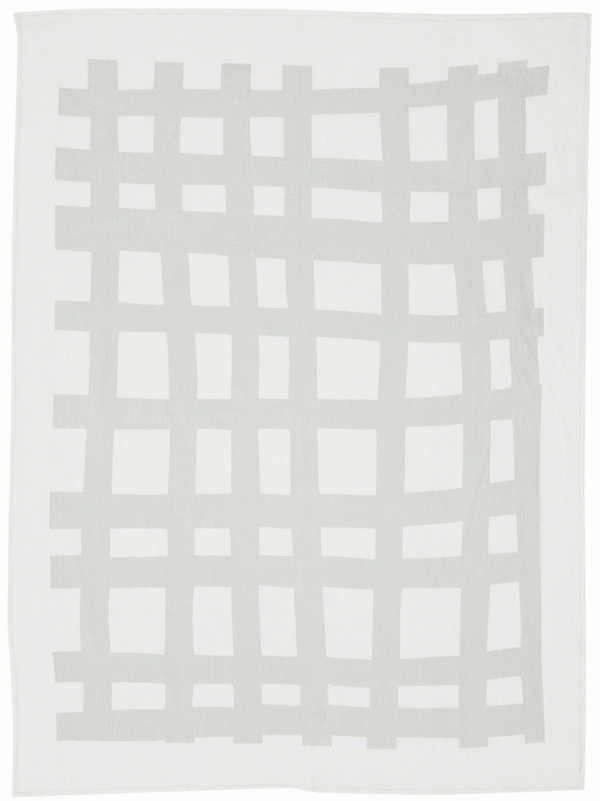 Originally known for their knitted cotton blankets, Kate & Kate now produce their signature item in Baby, Classic and Extra Large sizes. The pastel peach confetti drop on grey marle 'Pop' blanket is a must-have for a nursery, or in fact for any grown up space.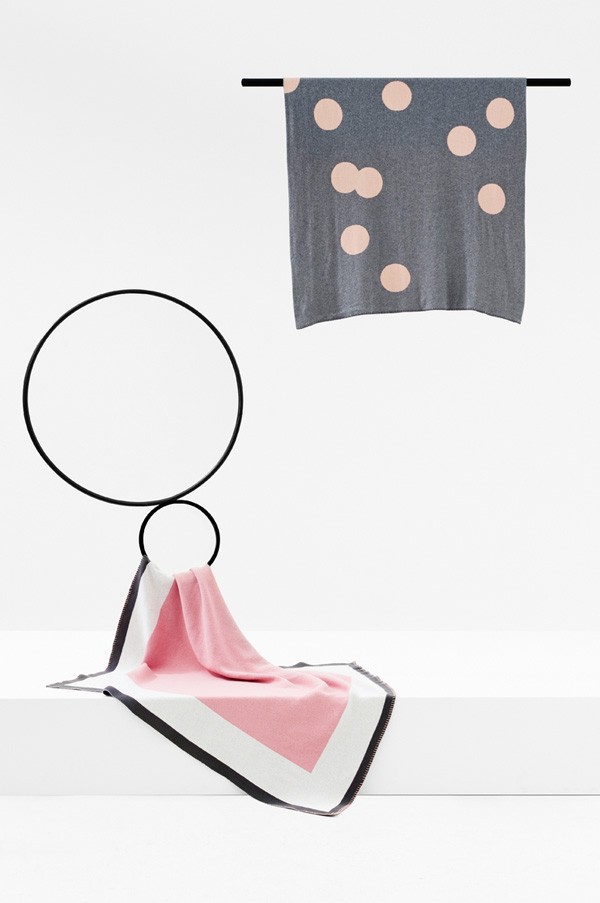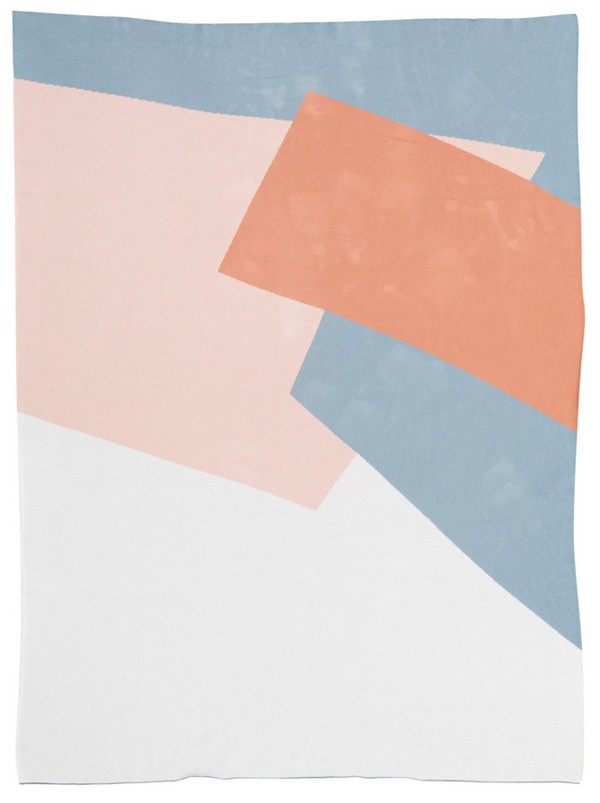 More to love… the limited edition Marsha Golemac for Kate & Kate collection ships next month and it's already sold out! This collection is immediately recognisable as the work of Marsha with her bold graphic use of line and shape, and it's obviously hot. Each blanket is personally signed by Marsha, and is numbered and packed in a uniquely designed drawstring bag.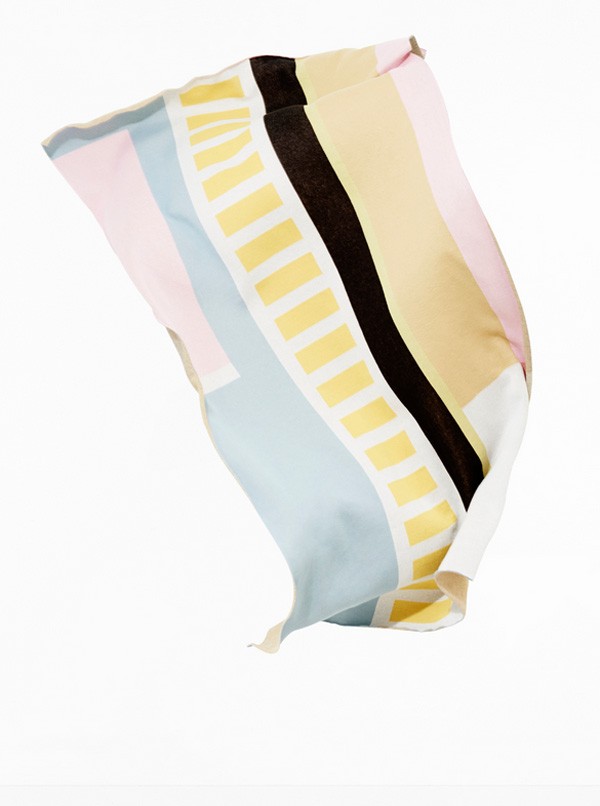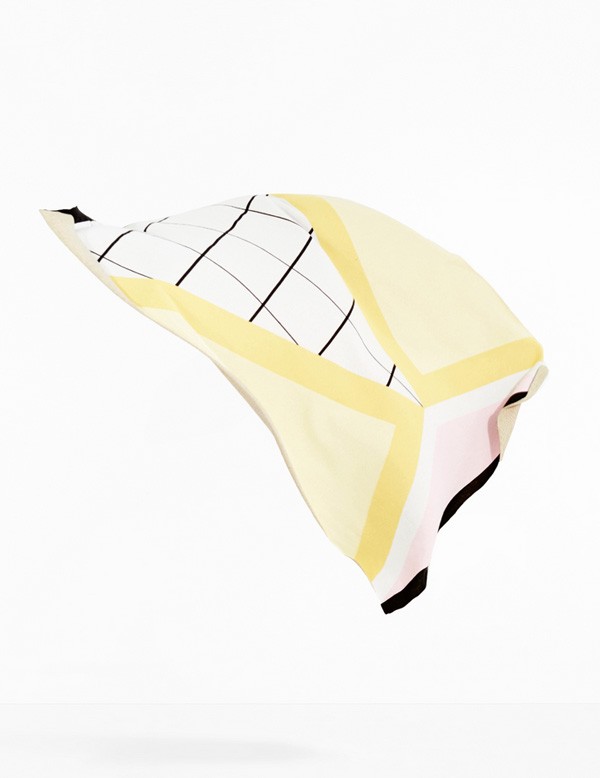 Kate & Kate is an Australian brand we love and it's one to watch.