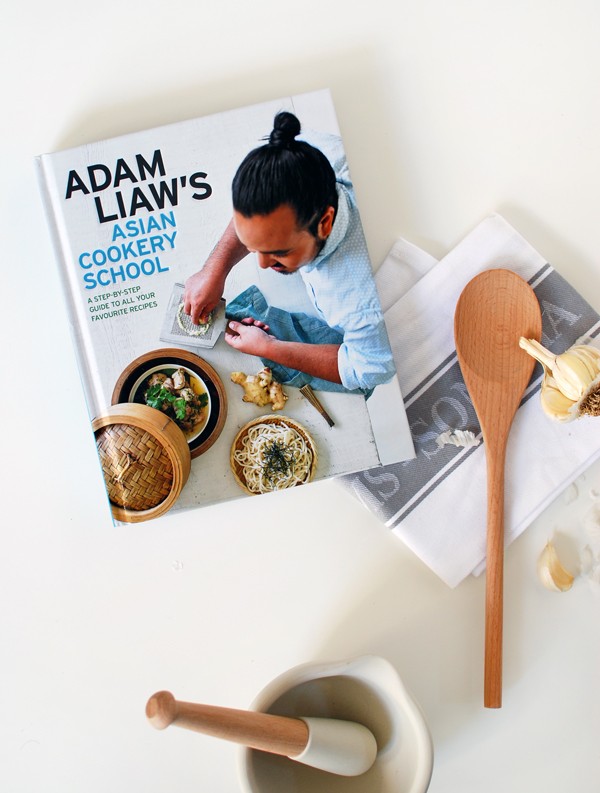 It's not every day you get to learn how to roll rice paper rolls with a Masterchef winner. But here I am, wrapping up a bundle of delicious fresh prawns under the watchful eye of Adam Liaw, winner of the second series of Masterchef (and certifiable Twitter champ).
We're standing in the splendour of the Cooking School at Williams-Sonoma Bondi Junction, and it's all just a little bit special. And you could win a spot at the kitchen bench with Adam too! Read on…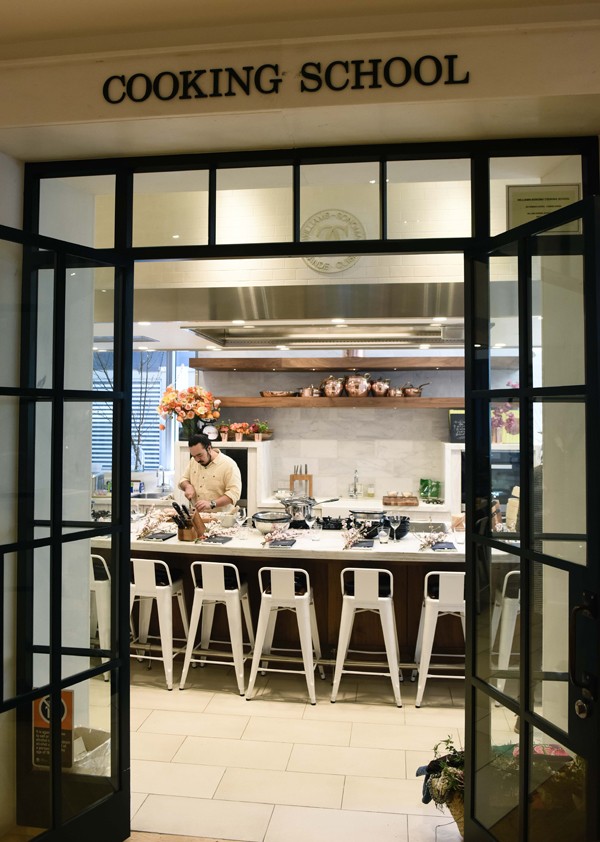 I'm here with a small group of bloggers to celebrate the launch of Adam's new book, Adam Liaw's Asian Cookery School, and the kitchen at Williams-Sonoma Bondi Junction makes the perfect setting, with slabs of luxurious marble as far as the eye can see. This morning it's adorned with branches of cheery cherry blossoms and armfuls of poppies courtesy of Holly Hipwell of The Flowerdrum.
At each place setting, we find a smart black Williams-Sonoma apron with our names embroidered on and stunning calligraphy place cards by The Articulate.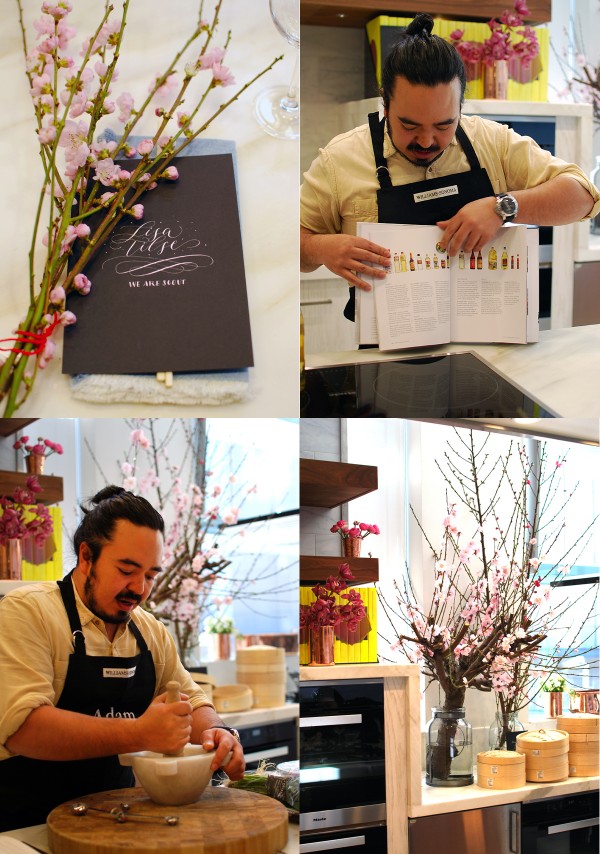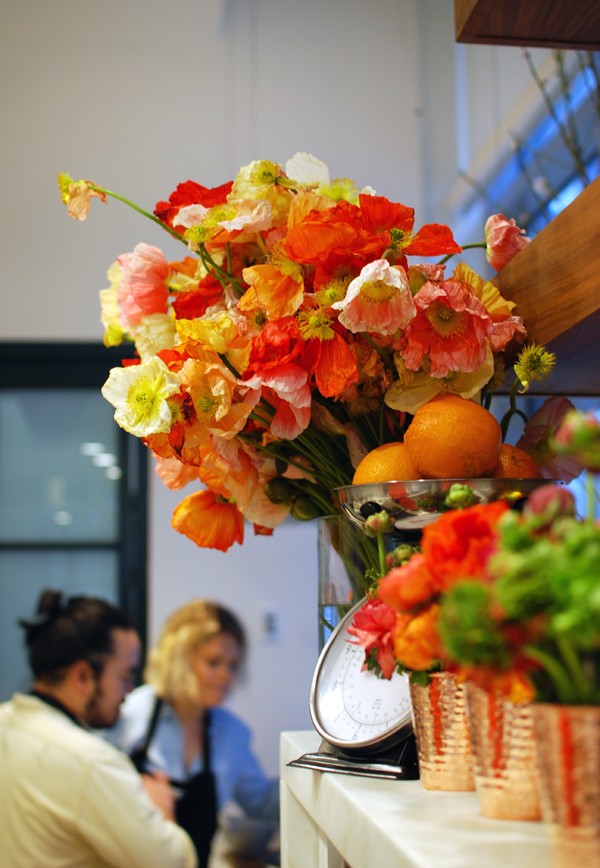 In the class, Adam shared with us some genius Asian cooking gems, like the correct way to season a wok (it's a six-part process!); how to make restaurant quality rice paper rolls like a pro and the best way to use a bamboo steamer (place the food on the plate you are serving it on and put that in the steamer – the best part is the juices and people often lose them!).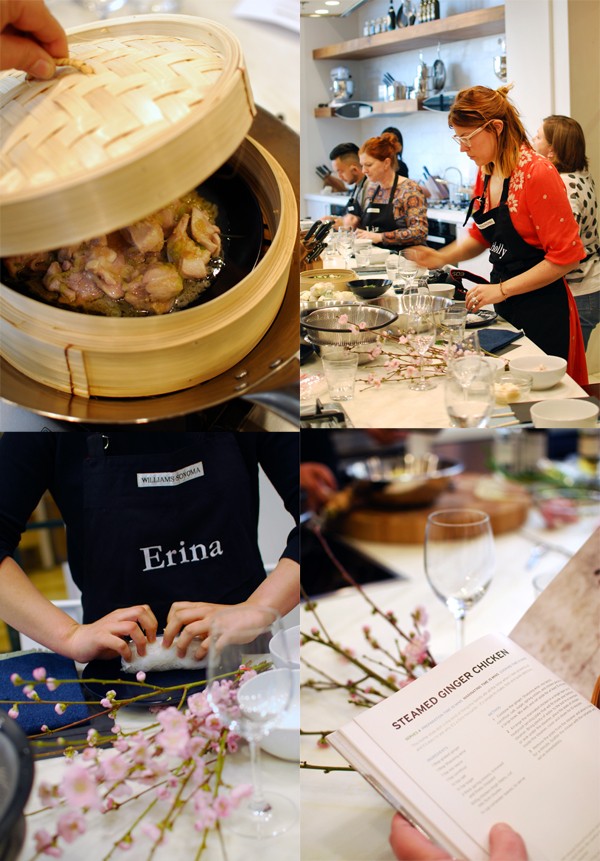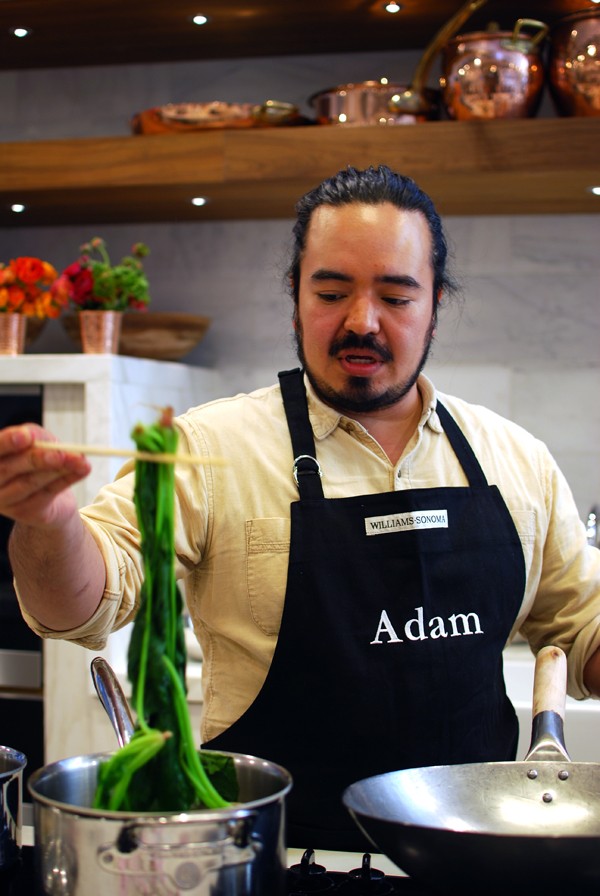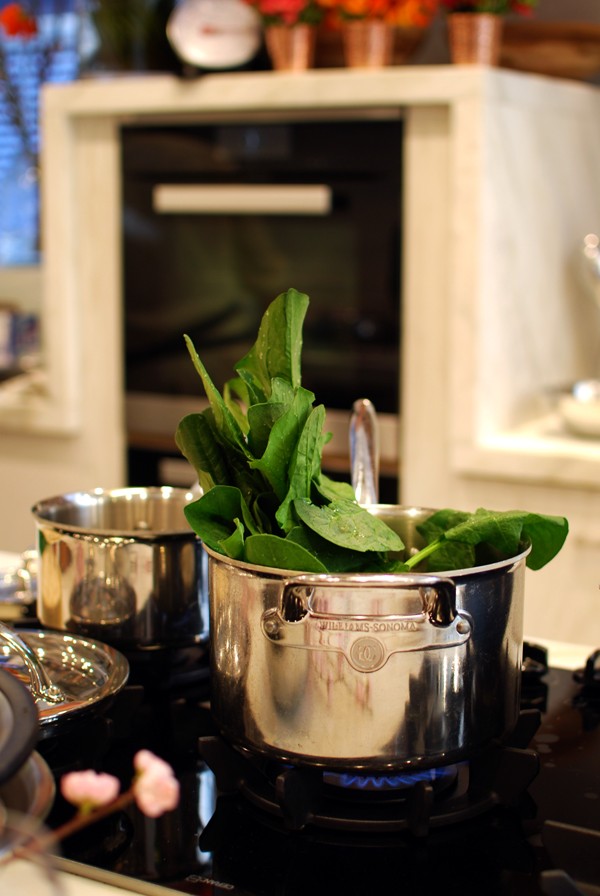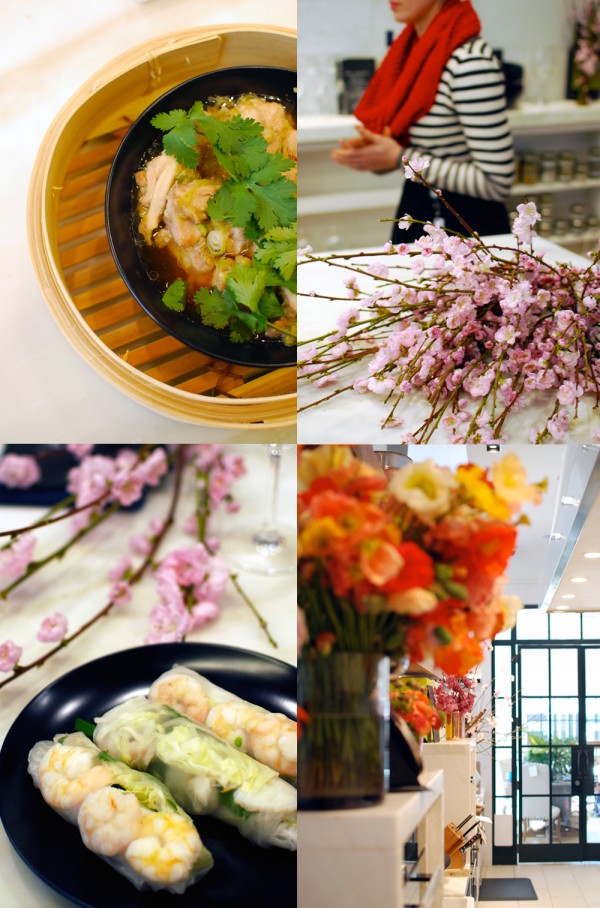 We cooked three recipes with Adam from his new book: spinach in a sesame dressing; steamed ginger chicken; and rice paper rolls. They're all great examples of Adam's signature simple and authentic cooking which he learnt from his grandmother when he was young.
The book is also a cracker of a field guide to everything you need to stock an Asian kitchen, from kitchenware and knives to pantry staples.
After all the cooking was done, we sat down to a glass of wine and enjoyed lunch while chatting to Adam about food, family and fussy eaters.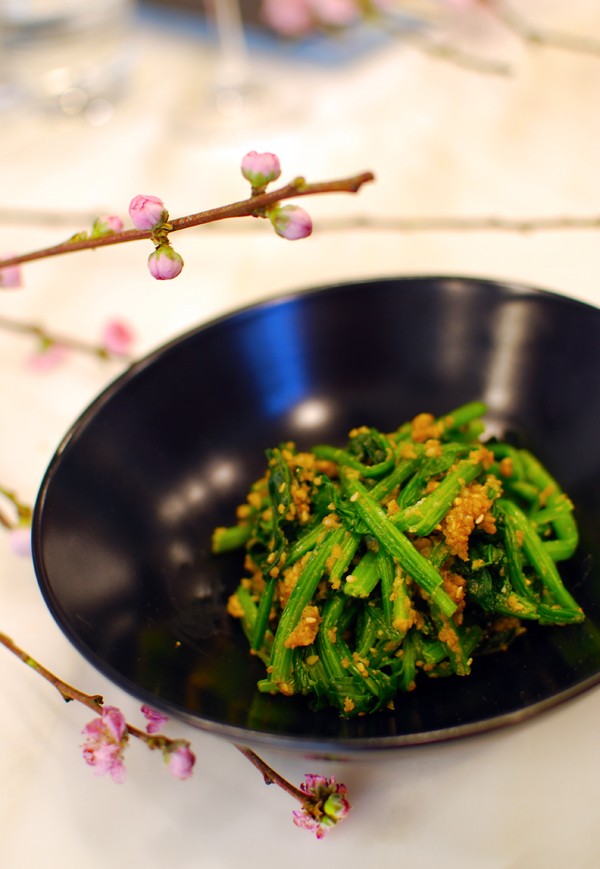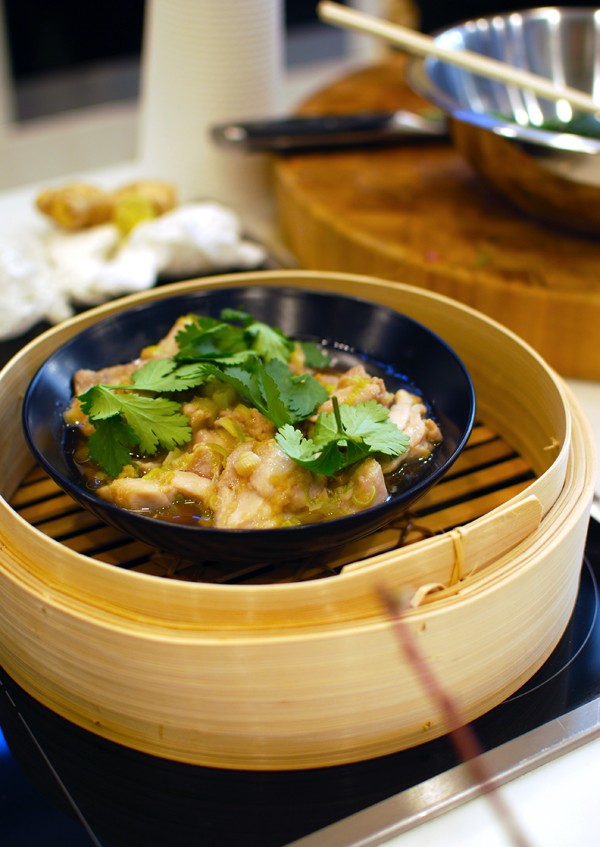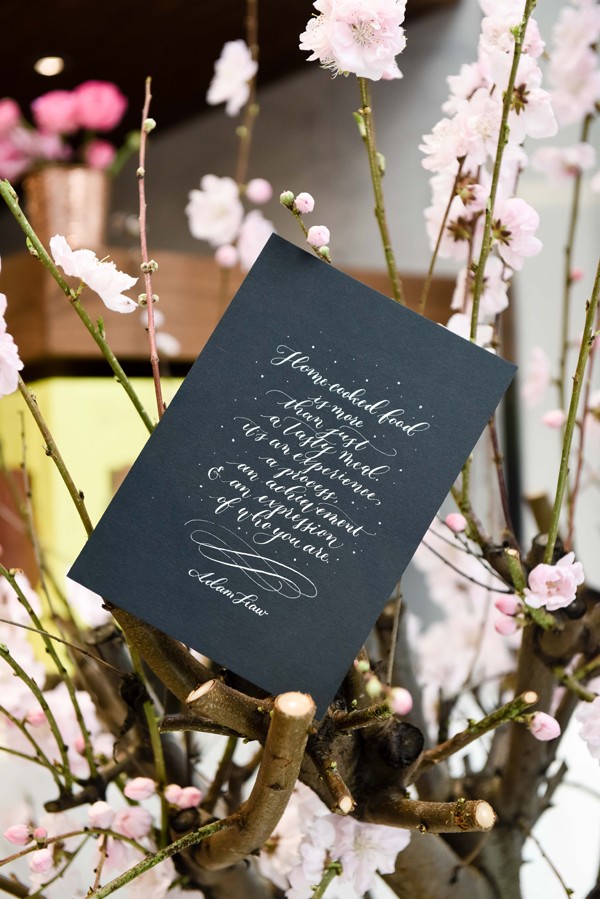 You can win a place at Adam Liaw's Asian Cooking School at Williams-Somona Bondi Junction! For your chance to attend a hands on cooking class with Adam Liaw and lunch for yourself and a friend just click here to enter.
All photos by Lisa Tilse for We Are Scout, unless otherwise captioned.