The new collaboration between Aussie interiors magazine Real Living and Freedom was revealed today, and Lisa and I popped along to the launch of the debut capsule collection. Actually, 'launch' isn't a word that's quite pretty enough to describe the lunchtime event, held at the historic Palm House at Sydney's Royal Botanic Garden.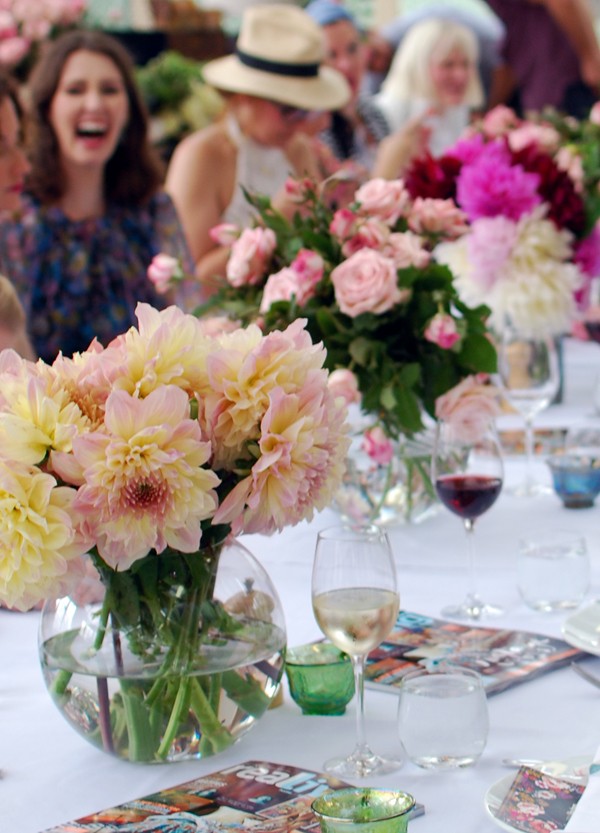 The attention to delightful detail was bang-on-brand for the pretty-in-print debut collection. Beautiful old-fashioned blooms, courtesy of The Flower Drum's Holly Hipwell, adorned the tables and trailed from the exposed beams of the old greenhouse.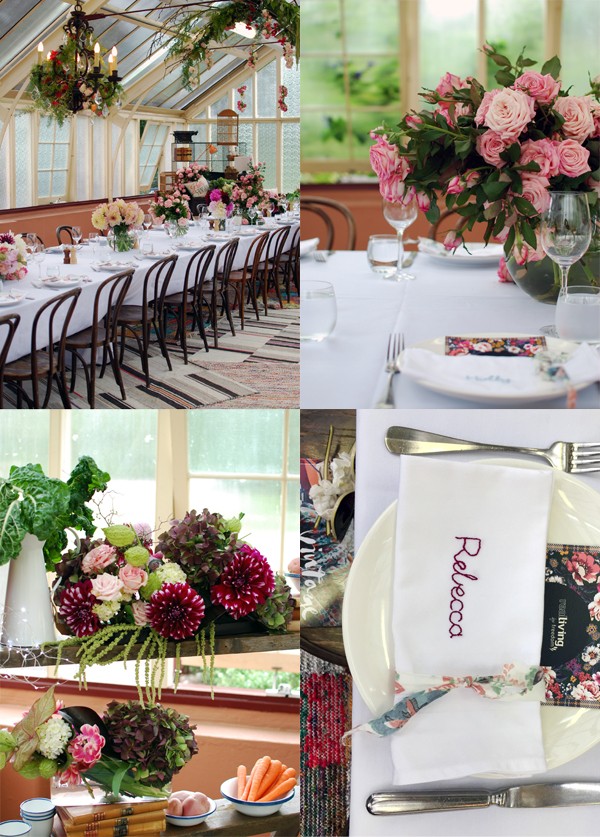 We enjoyed a delicious fruit punch sprinkled with fresh flowers by the boys from Trolley'd, while a string quartet played 'Here Comes The Sun'.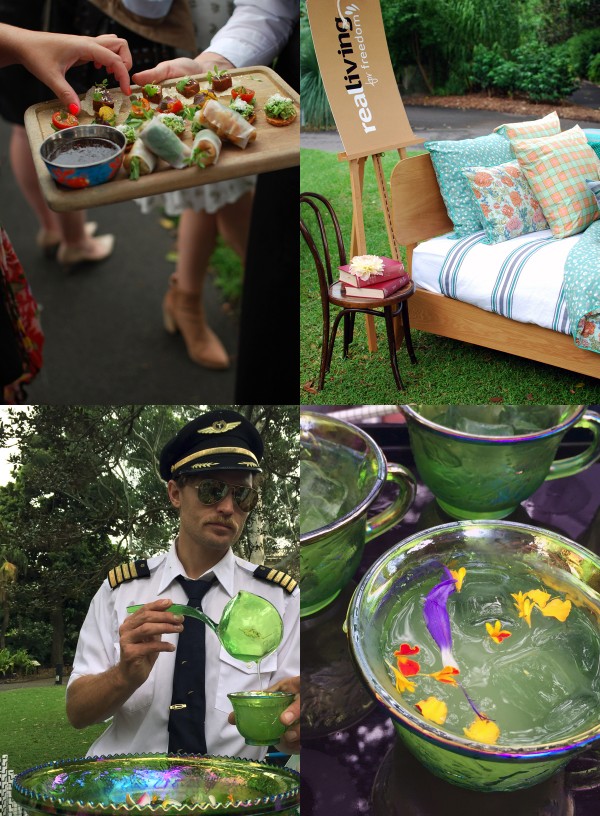 In the Palm House we dined on Tasmanian salmon, adorned with a forest of micro florals. Our place settings were personalised with embroidered napkins, and dahlias as big as dinner plates spilled over vases dotted down the long table.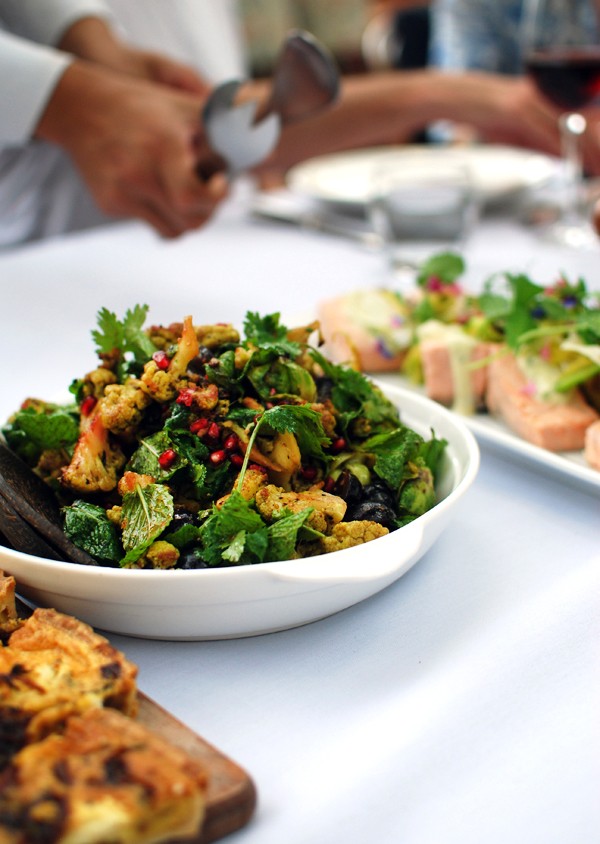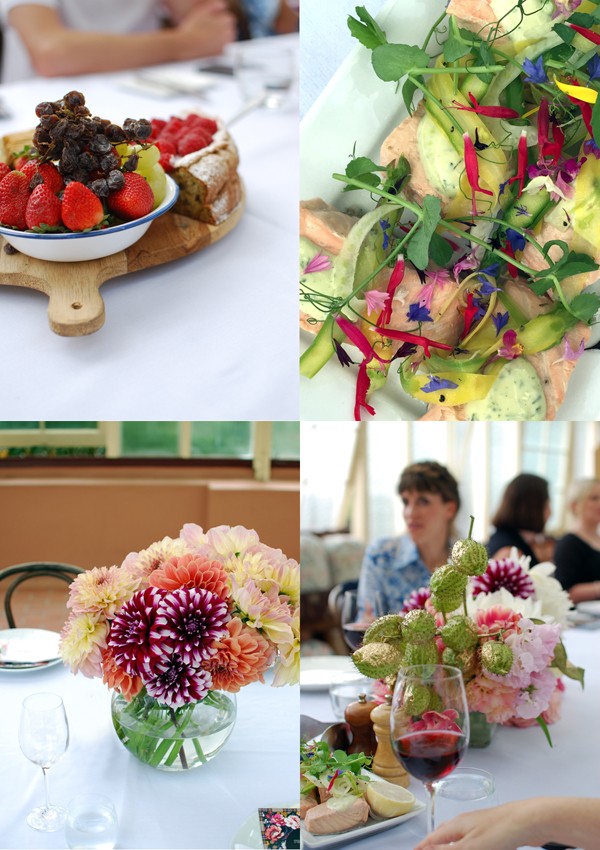 Real Living's editor Deb Bibby was on hand to launch the event, explaining that part of her inspiration for the collection came from the nostalgia of the old beach cottages at Pittwater's Currawong, recalling long-lost holidays, mismatched bedding, army blankets and faded eiderdowns.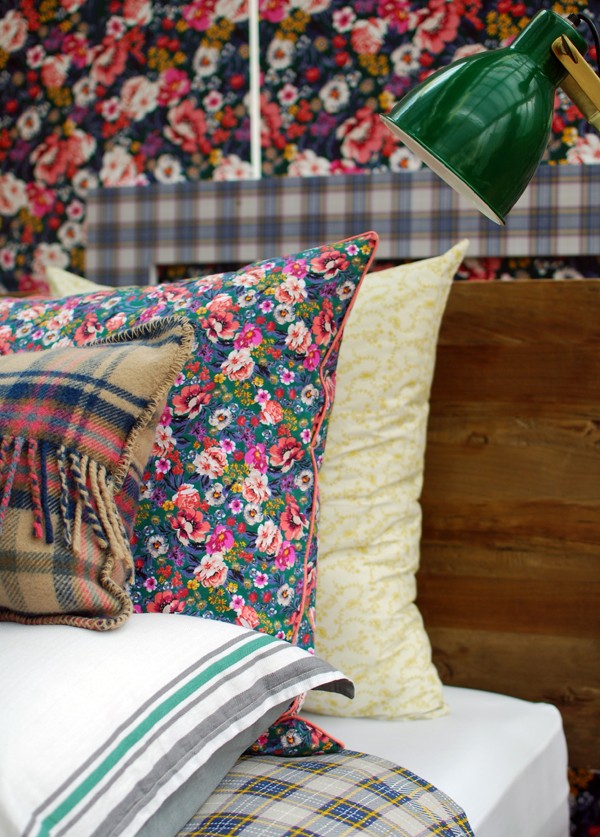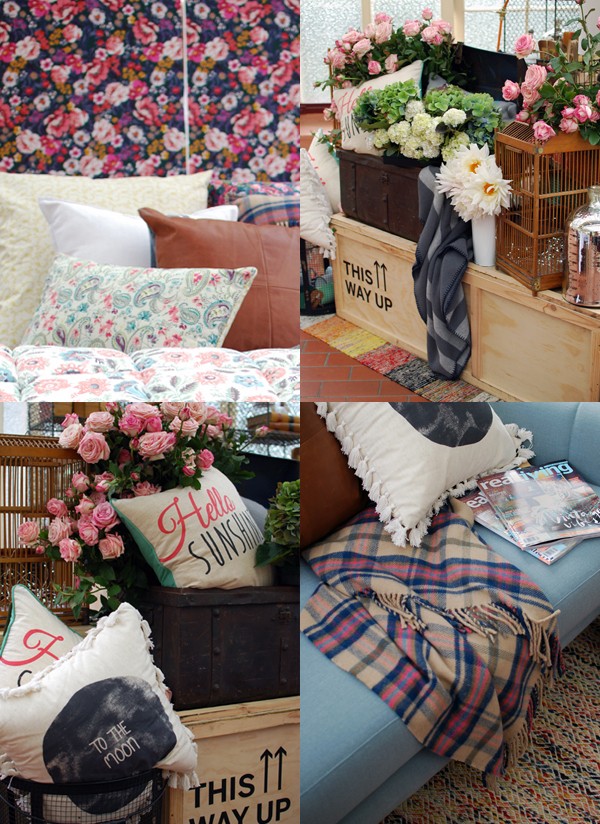 Lisa and I took some time to have a good look at the various pieces, with highlights including old-school check fabrics, beautiful lighting, a chunky knit cushion in my favourite emerald green, and a fantastic range of bed linen in layers of floral prints.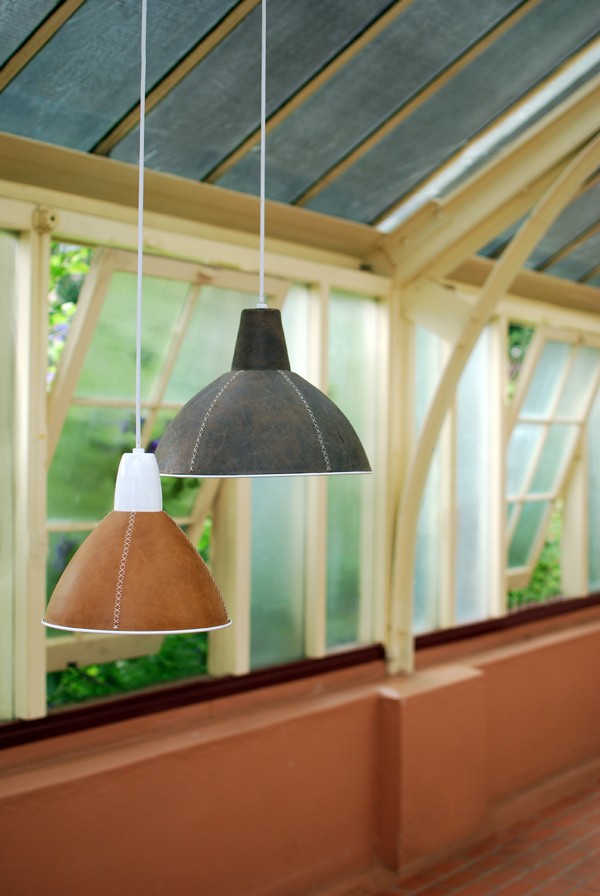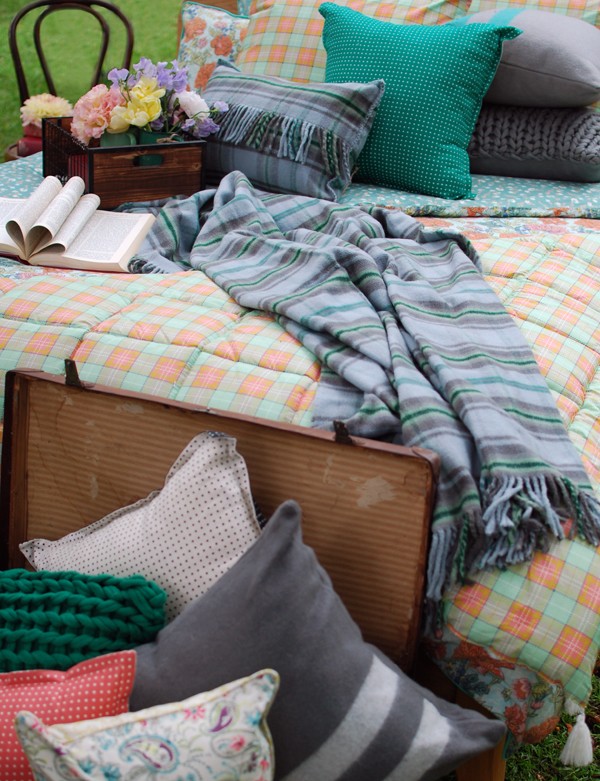 I really love the sophisticated colour palette of dark colours mixed with faded apricots, peaches and roses, which take the vintage-inspired floral aesthetic well beyond the usual Cath-Kidston-esque-saccharine-sweet suspects.
And while Deborah's starting point was Sydney's Currawong cottages, I was transported to tuck-boxes and picnics at Enid Blyton boarding schools, nature rambles with picnics and lashings of ginger beer, and old leather trunks packed with eiderdowns and treasured pieces from home.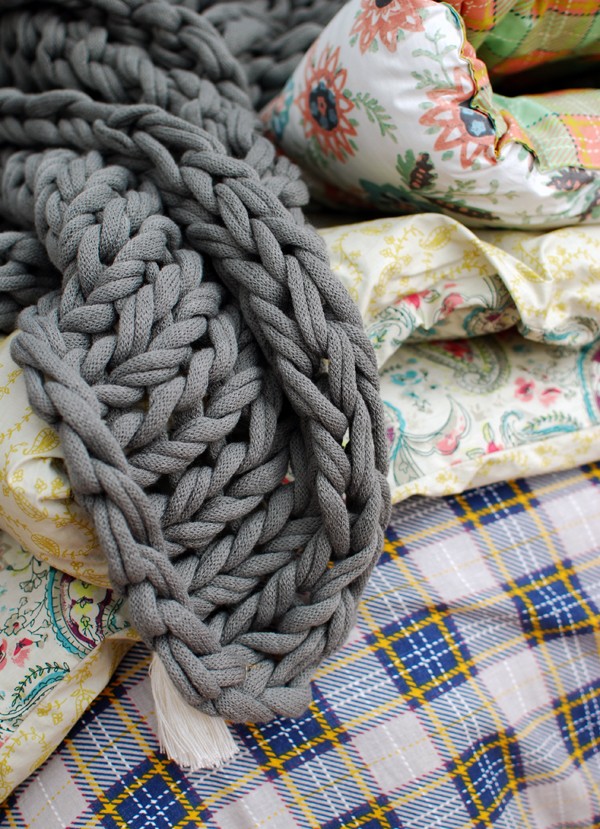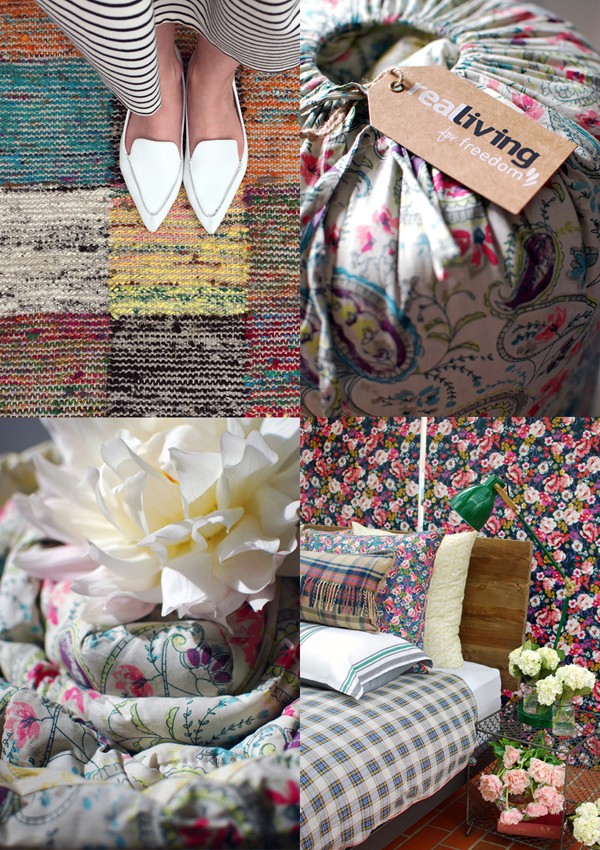 Our take-home impression? A collection which is feminine, but not overly girlie; and vintage-inspired, but also totally modern. And here I was thinking I was over my vintage floral stage!
The Real Living for Freedom collection is in-store and online from April 6, 2015.
By Rebecca Lowrey Boyd/Wee Birdy for We Are Scout.
All photography and styling by Lisa Tilse, for We Are Scout.
Save
Save
Save