For a lot of us a beautiful big warehouse space has all the elements of the perfect interior. Who would say no to those massive windows and all that natural light, high ceilings, exposed bricks and warm timber floors?
Hunting for George recently transformed a heritage listed warehouse apartment in Melbourne to showcase their latest collection, 'Welcome Home'. The beautiful space features all new Hunting for George bedlinen, art prints, ceramics, tablewares and furniture. So let's take a look at this stunning space before we show you how to fake the essential elements – that this apartment has in spades – to create the perfect interior.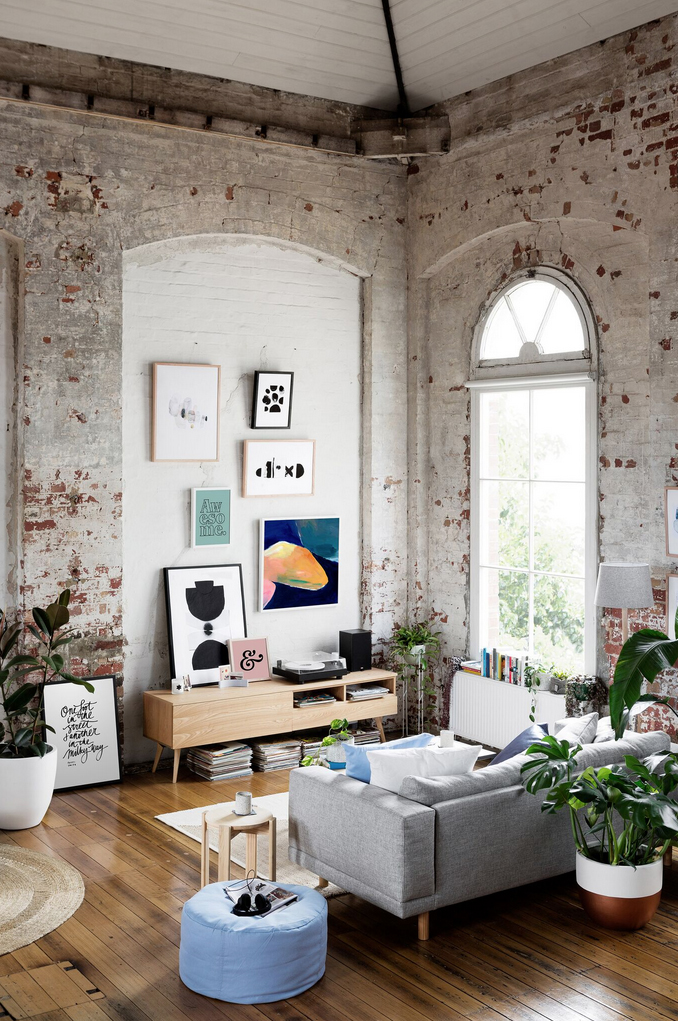 The Oliver coffee table is the latest addition to the Hunting for George furniture range. These pieces are all Australian made and available in white or black making them versatile for many spaces.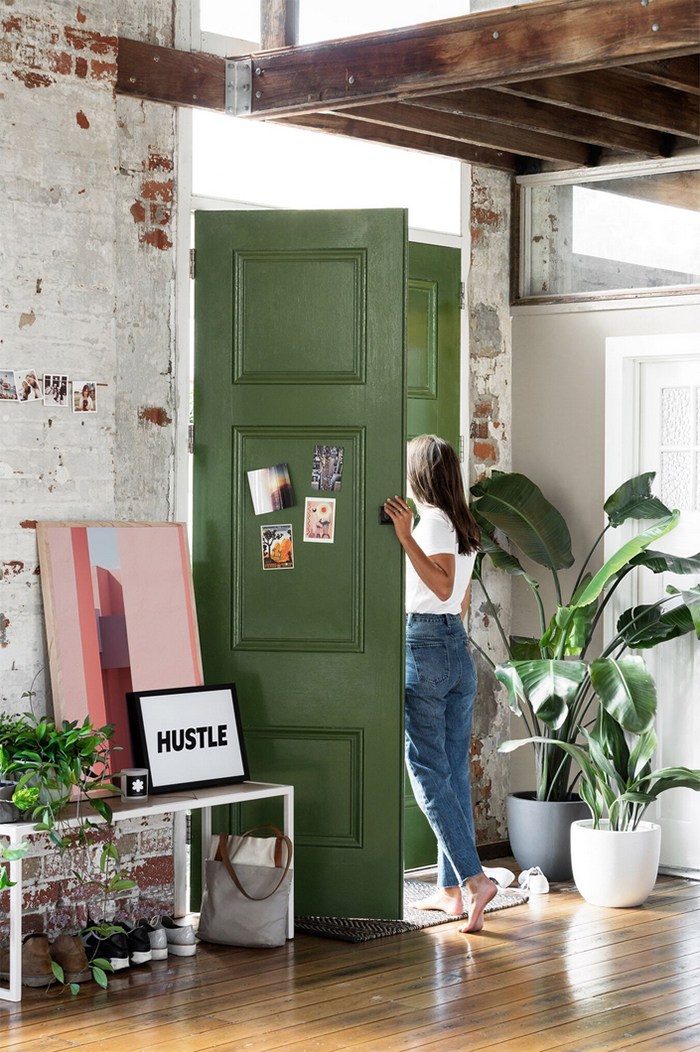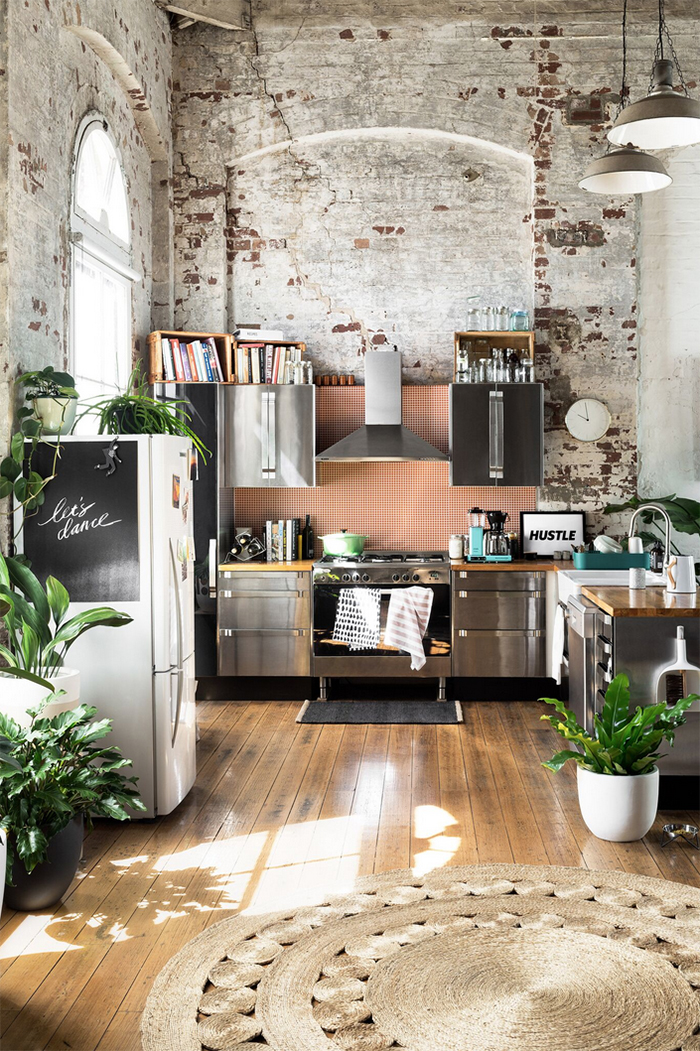 New Hunting for George textiles collection includes linen, chambray, quilting, wool and leather, together with their signature pure cotton. There's also a range of gorgeous soft leather cushions in tan and navy.
3 essential elements to create the perfect interior
Not many of us get to live in such an amazing space. So Lucy Glade-Wright and Jo Harris – the sister duo behind Hunting for George – have some great tips on how to fake the essential elements of the perfect interior.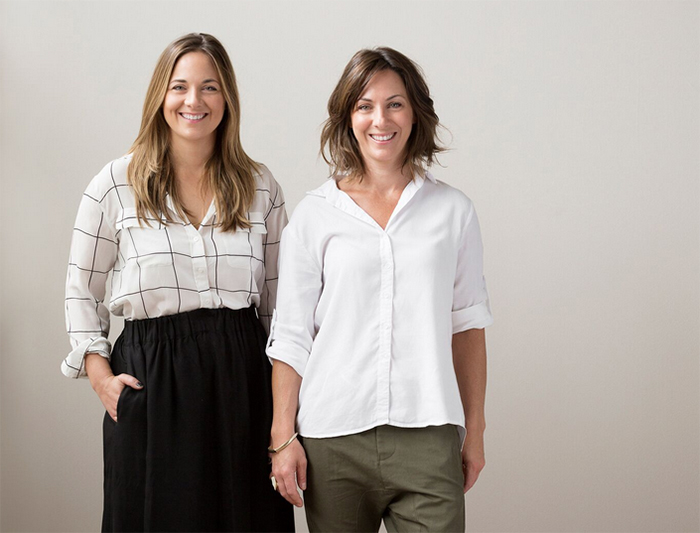 "Some of the most beautiful interiors rely on a core foundation of three elements. The golden triangle is Natural Light, Quality Flooring and Beautiful Big Windows. But what if you can't tick all those boxes? Never fear, faking it is here!", say Lucy and Jo.
Lucy and Jo share their 3 essentials:
Natural Light
When rooms have a good amount of natural light there appear bigger and cleaner. If you have a room that doesn't receive a lot of natural light then a great way to fake it is with a fresh coat of paint.
Choose a fresh neutral white colour to bring light into the space. When selecting the right white avoid choosing one that's too stark as it can make your space appear cold and sterile. On the flipside if you choose a white that is too warm it can make the room appear smaller and not as fresh. Find a happy medium. We recommend Barely There from Haymes Paint. We selected this colour for our showroom and office walls as it has a neutral warmth to it that is both fresh and cosy.
Flooring
It's no secret that beautiful timber floorboards make a world of difference when it comes to a room, but unfortunately not all of us have that luxury. If you're not digging your floor and are not in the position to change it, then we recommend disguising with rugs. Check out Armadillo & Co Rugs here.
By placing a rug on the floor you divert attention away from the floor to the rug. Go for large rugs to cover the majority of surface area. Or you can try layering thin weave rugs together for an eclectic look.
If rugs aren't your thing then you could paint your floor surface. To achieve a concrete look use a grey, semi gloss paint. Or if you want to paint over old floorboards, a fresh white always looks amazing.
Windows
Who doesn't love a big beautiful window in a room?! If you don't have them it can be pretty annoying. So a good trick is to create your own window (put the sledgehammer down, we're not talking about that type of window!).
Instead introduce a large piece of artwork that your eyes can escape to. If you need to bring light into your space opt for a fresh and bright artwork. We love the following options: Gathering 1 Art Print, Desert Plains Art Print and Colour Memory Art Print.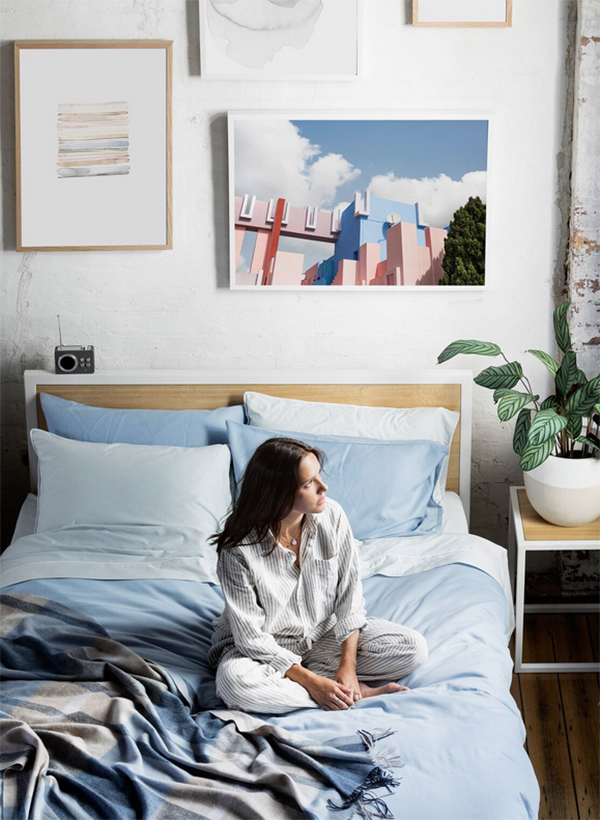 Photography by Martina Gemmola, courtesy of Hunting for George.
Get the basic principles right then layer and style up your space with beautiful furniture and homewares. You can find all these beauties from the Hunting for George 'Welcome Home' collection online now.
Save
Save
Save
Save
Save
Save
Save
Save
Save