Each year Dulux releases a collection of colour palettes which forecasts what we'll be seeing and choosing in the coming year. The overarching theme for the 2018 interiors colour trends is 'balance', which reflects Dulux's global trends research. The trending emphasis is on balance, connection and community. The balance theme consists of four individual palettes, which reflect the prediction that design will shift from prescriptive to more personalised. Raw textures and soft neutrals will dominate, juxtaposed with rich, luxurious green and playful, tropical brights – a broad-reaching palette that's all about individual expression.
"The one defining attribute with interior trends is that they're continuously moving forward," says Dulux Colour Expert, Andrea Lucena-Orr. "Changing one or more colours in your home will keep your interiors up-to-date". The key to making these new hues work in your home, she says, is to understand the look and feel you're hoping to create. "Establishing this will give you more confidence balancing the deeper and brighter colours with the more muted shades. And of course these trend colours will work beautifully with our Most Loved Whites too, so have some fun and experiment."
Adnrea explains how 2018 interiors colour trends are different from the past. "Natural, earthy colours and textures will be coming to the fore and there will be even more of an appreciation for the splendour of imperfection. At the same time, we'll also see an inspiring travel palette emerging, filled with palm prints, happiness and visual delights. Immersing yourself in this uplifting world of colour can be transformative, lifting the soul and making you feel more spontaneous and creative."
Let's take a look at the four colour palettes, and be prepared to scroll, there are so many gorgeous photos showing how the colours can work in our homes.
The essential colour palette
The Essential palette takes its cues from the minimalist movement and the pared back Nordic aesthetic. Imperfect finishes, uncomplicated design paired with interesting textures from new materials created from waste and by-product underpins this movement. Comprising soft warm shades of leather, putty and cooler green-greys, Essential's colours are calming and nurturing with stronger highlights of blues and terracotta.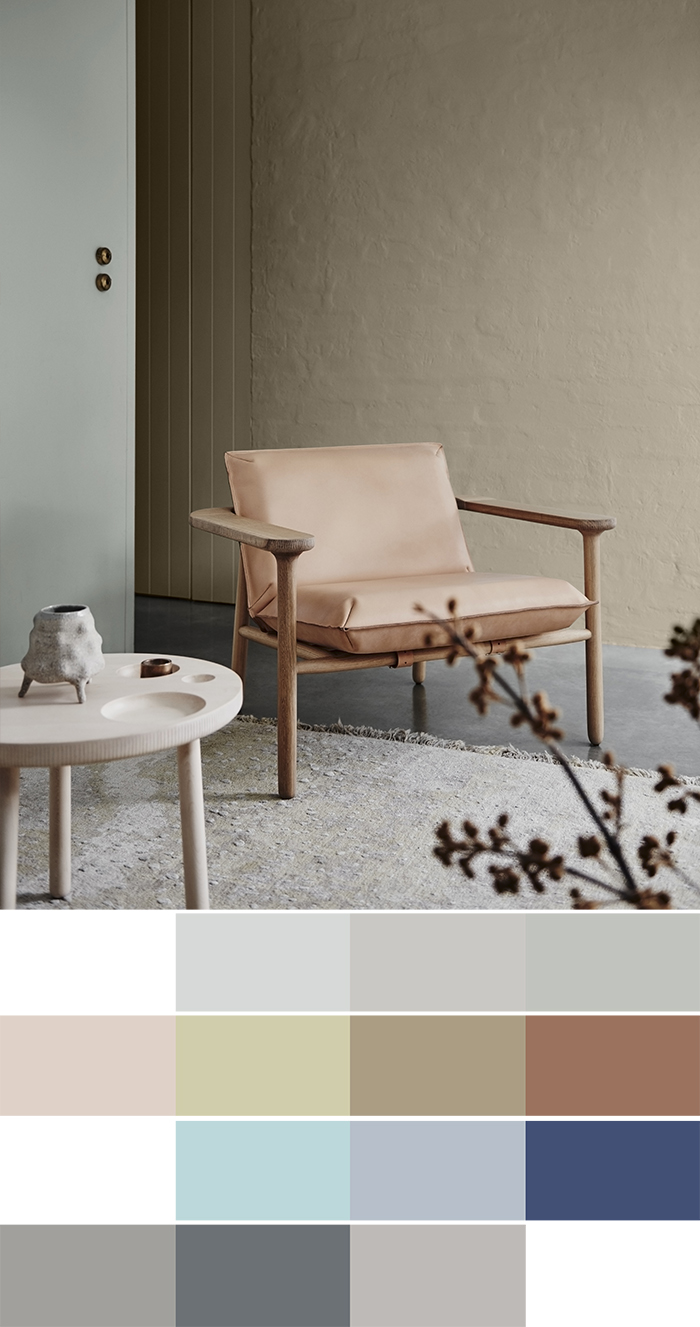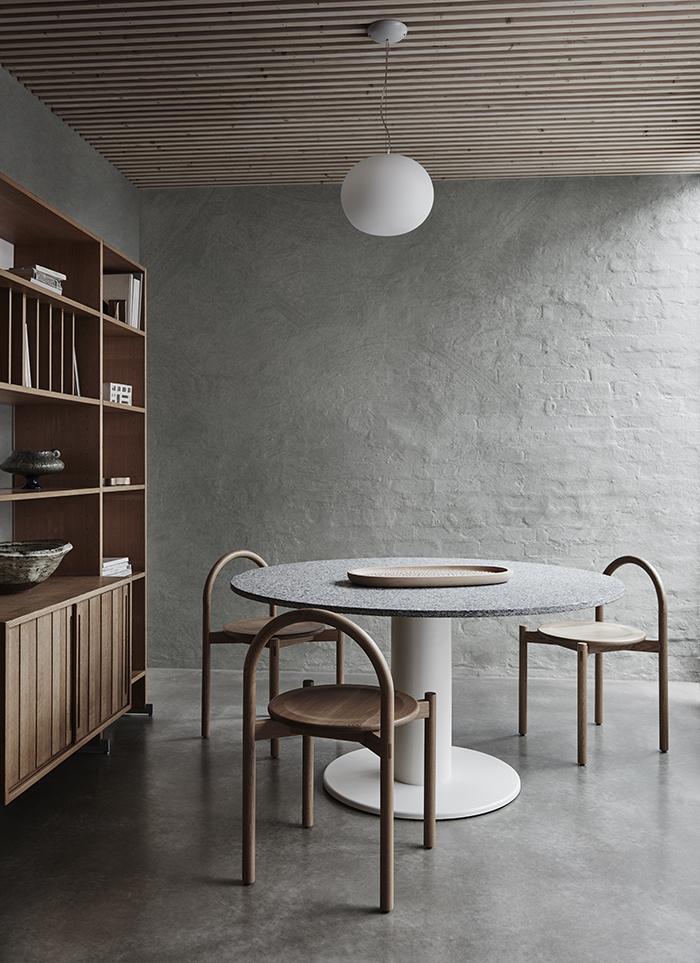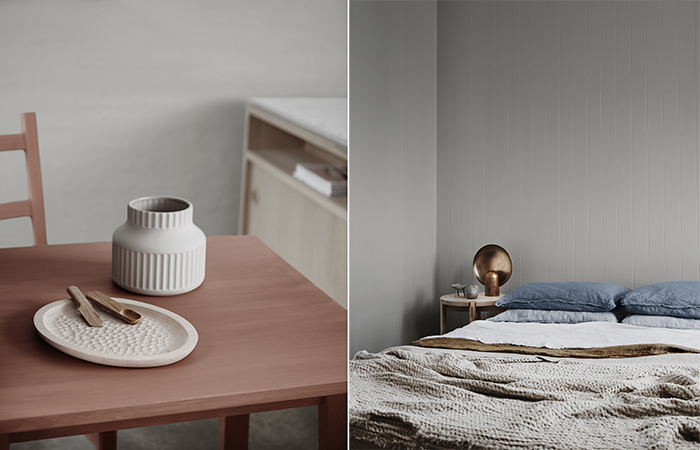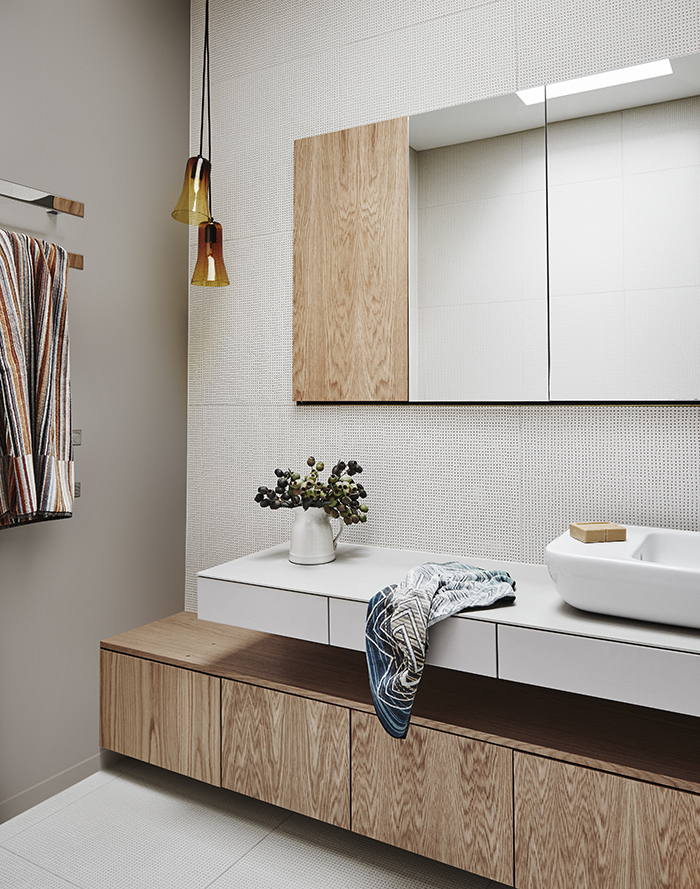 The Kinship colour palette
With a gentle revolution underway, the notion of trust and community is being renewed. Folklore and old traditions are being revived, where we find the solution to our collective information fatigue. Kinship celebrates cultural heritage in a contemporary way, taking inspiration from folklore details, such as tassels, patterns, fringing, stitching, embroidery and carving. The colour palette exudes warmth, mixing earthy and rich hues with cosy neutral shades.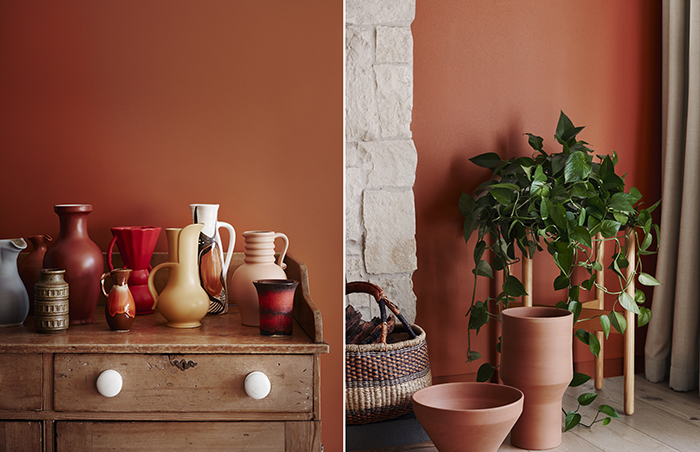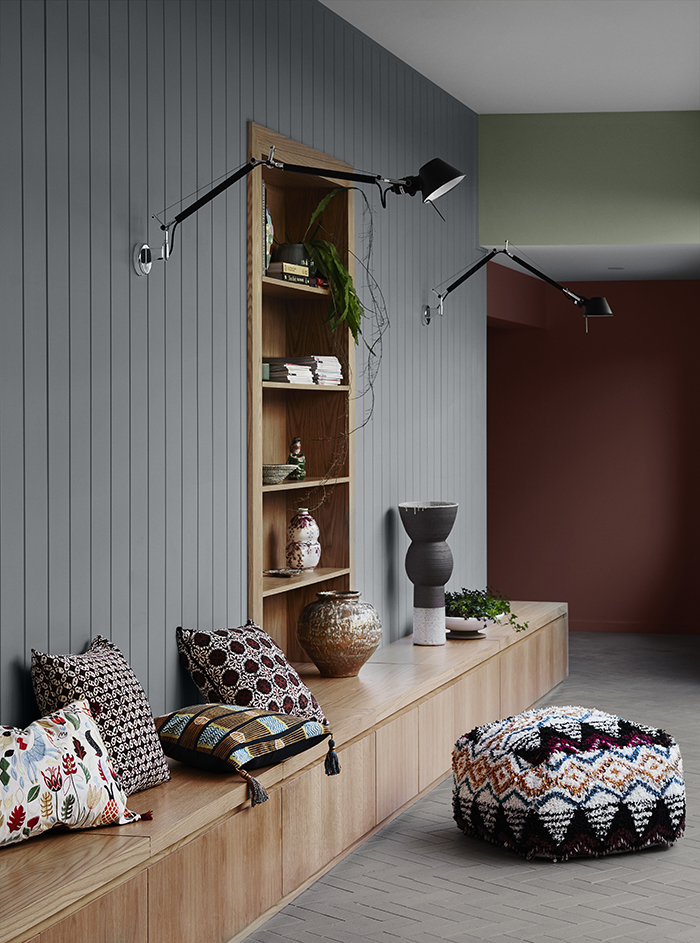 The Escapade colour palette
In an age when charting our global adventures on social media is the new competitive sport, the drive to experience the sights, sounds and smells of distant shores has never been more inviting. The Escapade palette plugs into our desire for global travel, with a collection of saturated, summery brights that make you think of tropical beaches and cocktails by the pool. "Escapade is all about fun and adventure, and it's a great example of how the emotional impact of colour can create a playful retreat with an added zest for life," says Andrea.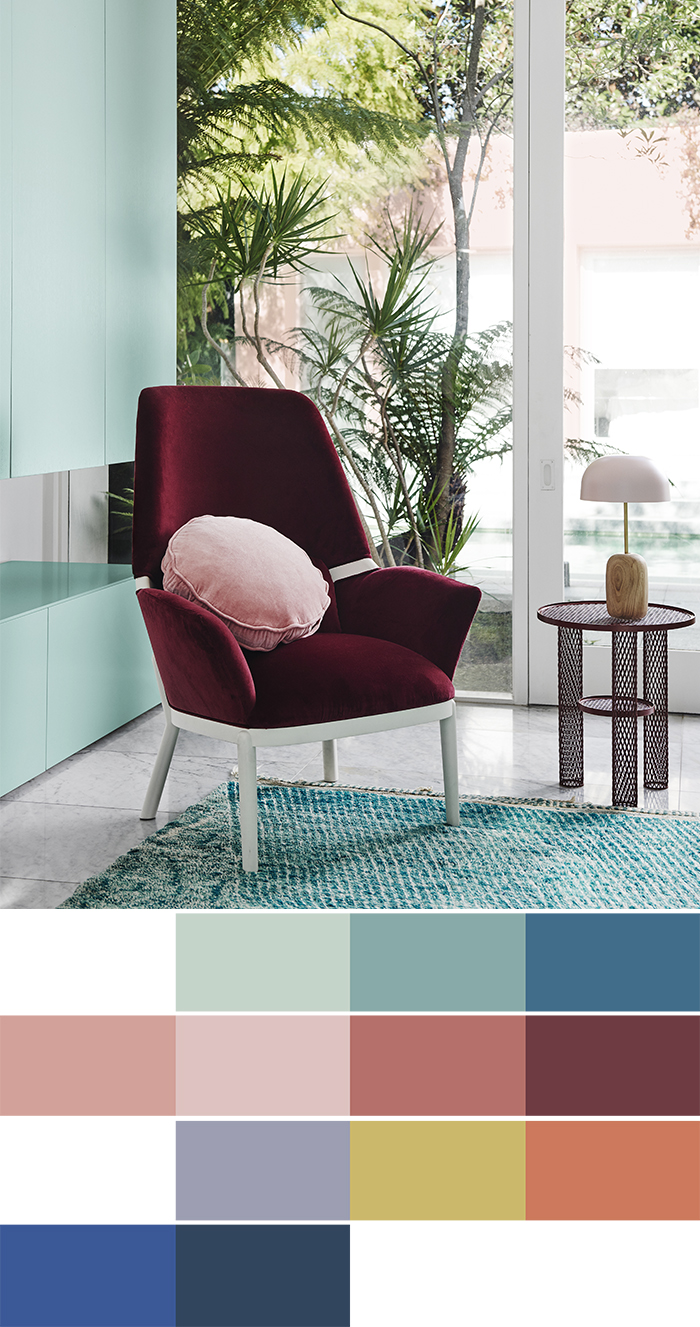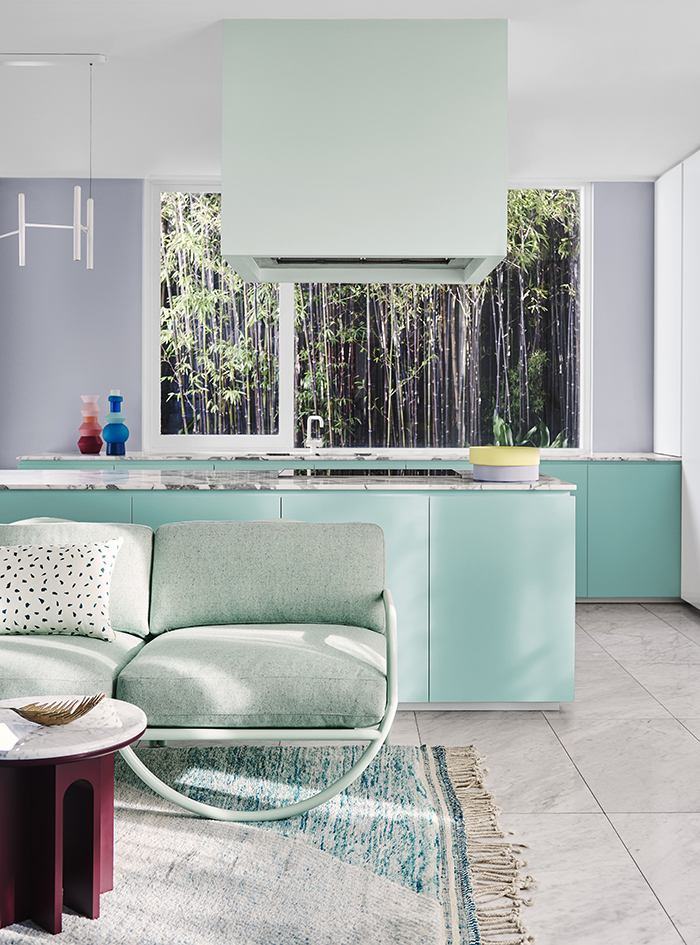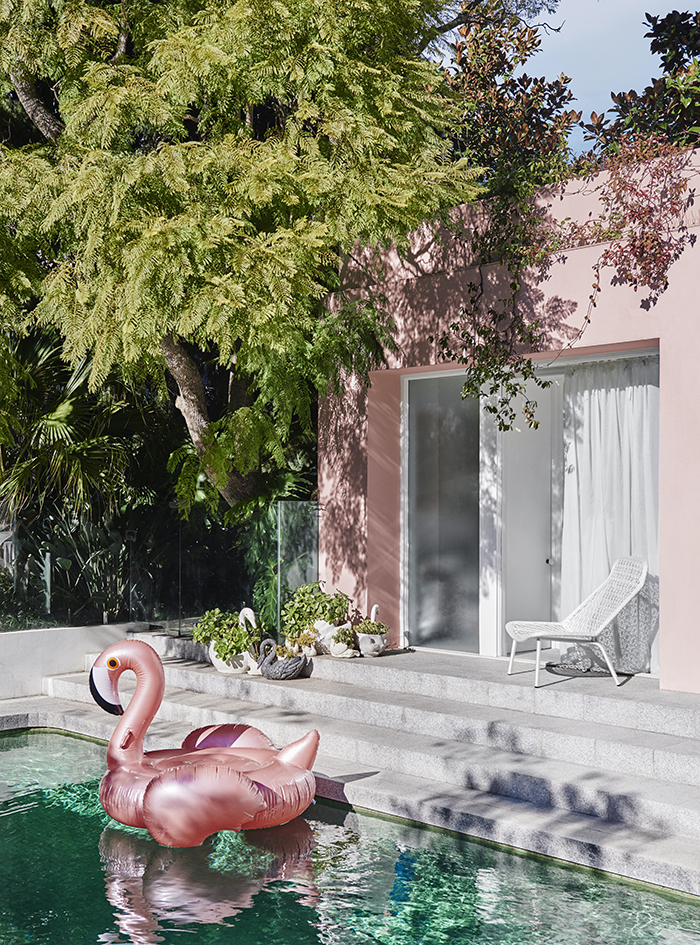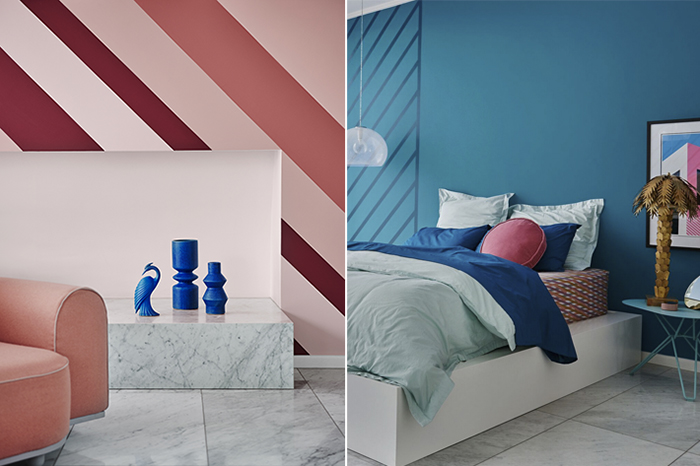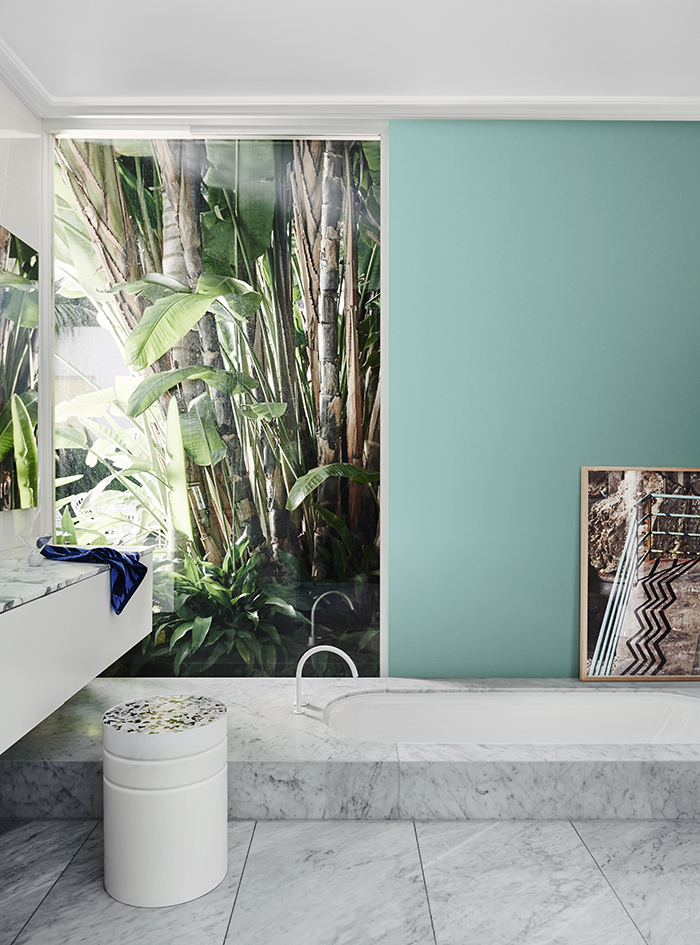 The Reflect Colour palette
With intelligent innovation and smart technology transforming our day-to-day lives, we find ourselves seeking greater meaning in the things we surround ourselves with, and looking for new connections with the past. The Reflect palette celebrates 1970s glamour and 90s swagger, but has been reinterpreted in an understated and thoroughly contemporary way. Think rich, decadent green, greyed-off purple and burnt rose. "Reflect is a moody and reflective palette that is filled with meaningful hues with intrinsic value," says Andrea.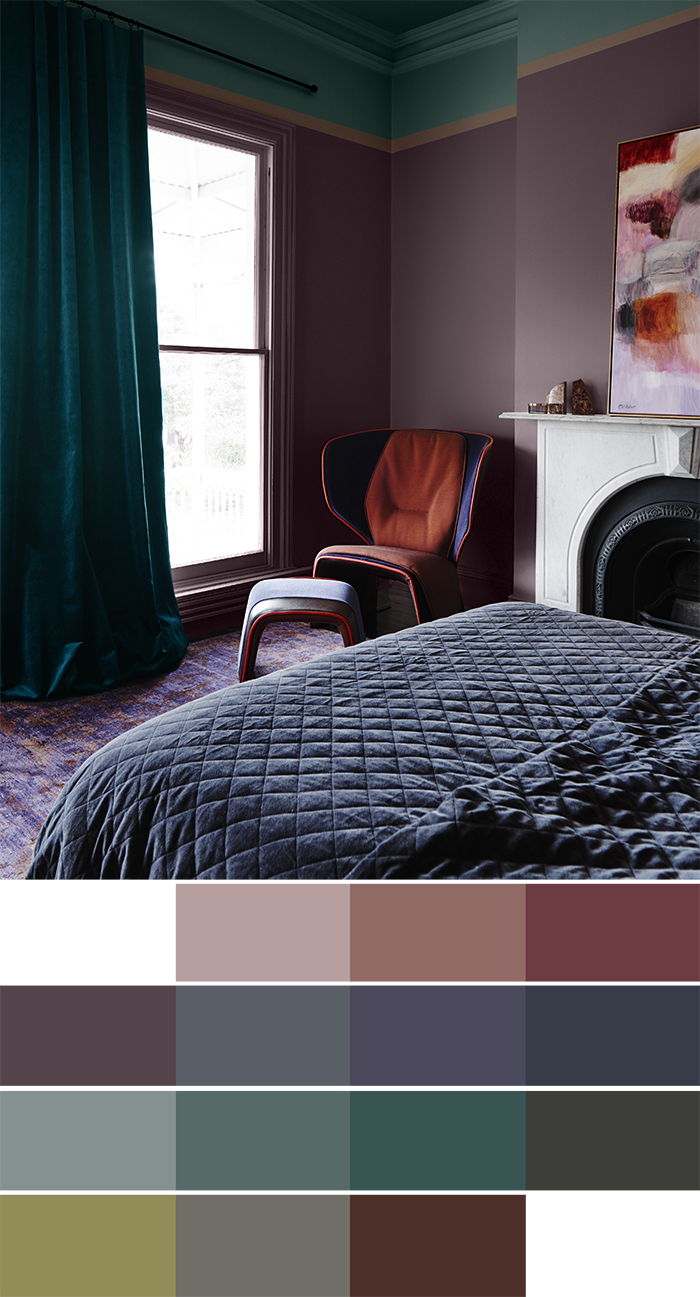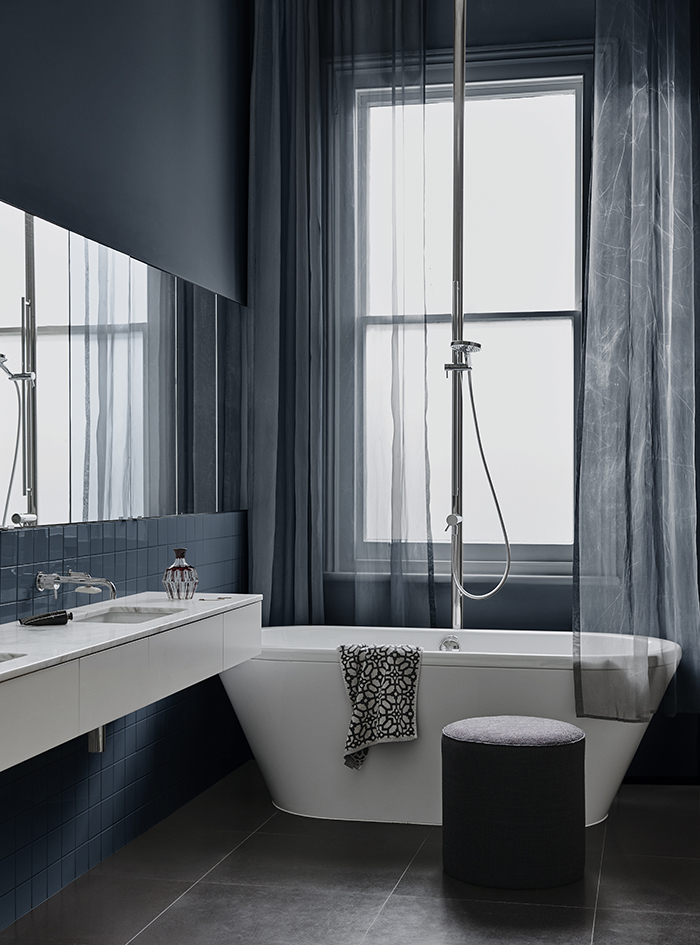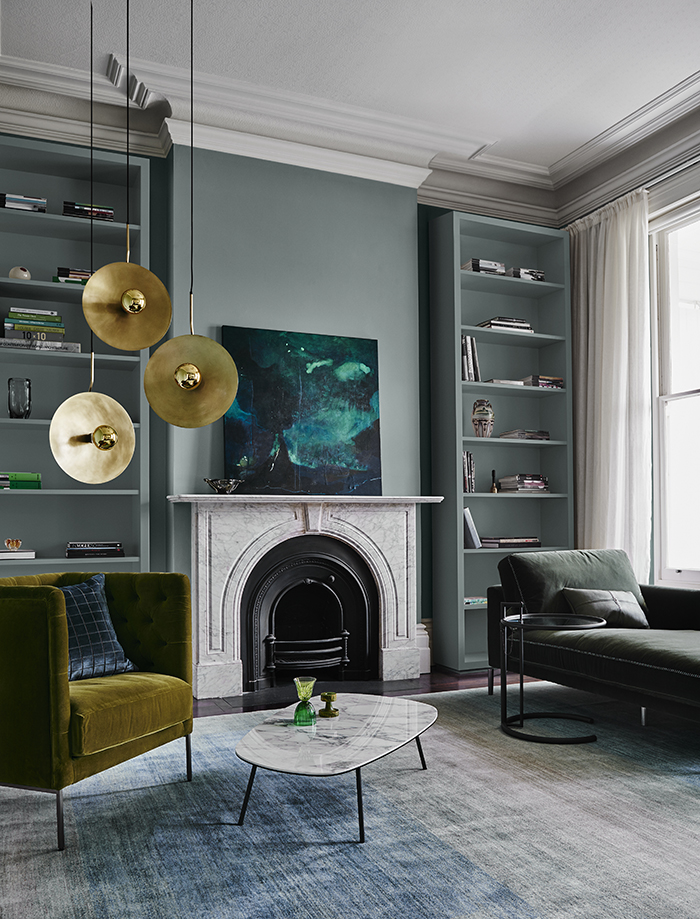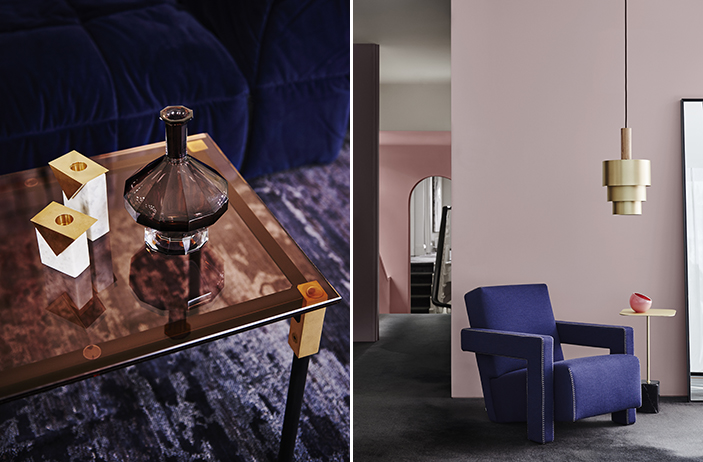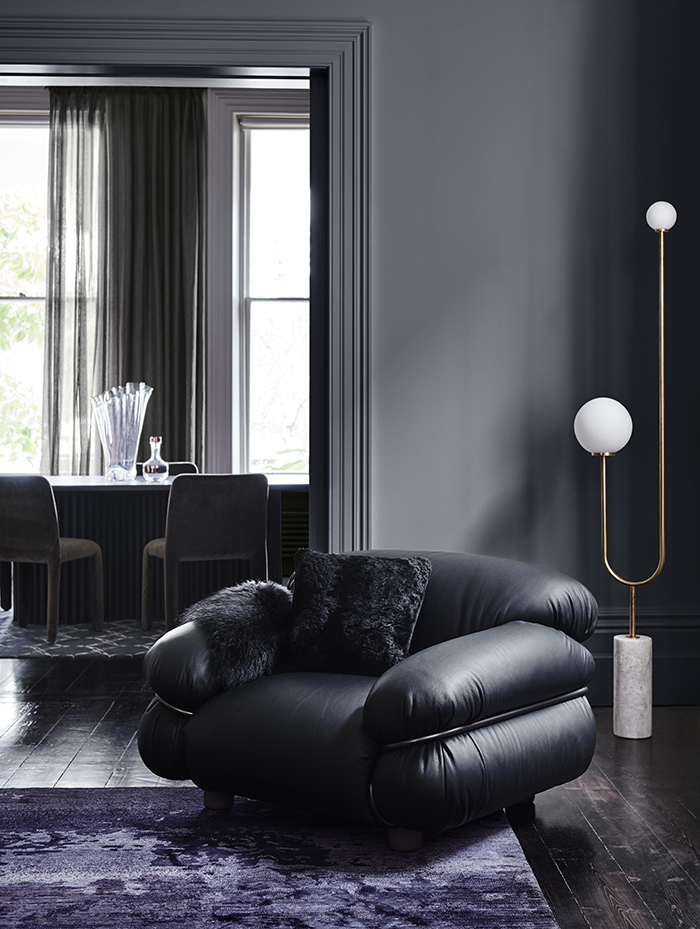 How can we not be inspired and invigorated by these 2018 interiors colour trends? There's so much scope to introduce them into your home on a large scale or in smaller ways. If you'd like to see more and find out how to incorporate these colours into your home with Dulux's most loved whites head to the Dulux website here.
To look back at the 2017 interiors colour trends click here.
Save
Save
Save
Save
Save
Save
Save
Save