If you're looking to organise, restyle or reinvigorate your home for the new year IKEA has some exciting new products that can help. Due in store at IKEA next month, these are my top five picks of the new ranges.
KUNGSBACKA kitchen fronts, made from 100% recycled materials
IKEA, you had me at 'matte black'!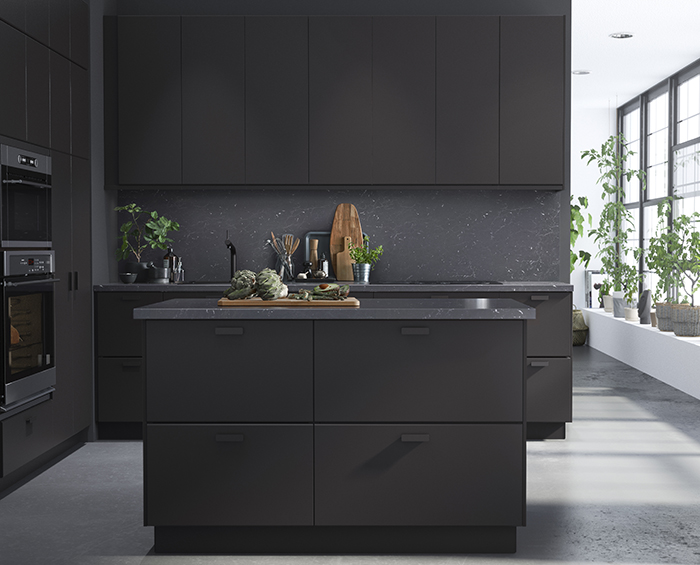 These kitchen fronts not only look beautiful and totally 'now', but they're easy to clean and feature anti-fingerprint surfaces. The Kungsbacka fronts fit with IKEA's amazing Metod kitchen system, which allows you to maximise space and create literally thousands of different combinations.
The Kungsbacka fronts are made from recycled wood covered in a foil made from recycled PET bottles. They are the first in IKEA to be made from 100% recycled materials, making them a sustainable choice that doesn't compromise on quality, design or price. I'm in! Especially with the addition of the soft pink tiles.
New ways to style and organise KALLAX shelving
The Kallax is an IKEA staple, and with the help of five new accessories you can add style and more functionality. A hanging organiser, shelf divider, shelf insert, storage with compartments and a fab gold wire basket give you more flexibility and personalisation.
These new accessories in gold wire, grey felt, matte grey board and caramel leather-look will make the Kallax system look amazing in both your living room or office. I imagine Kallax will give the ubiquitous Expedit a run for it's money in the popularity stakes now.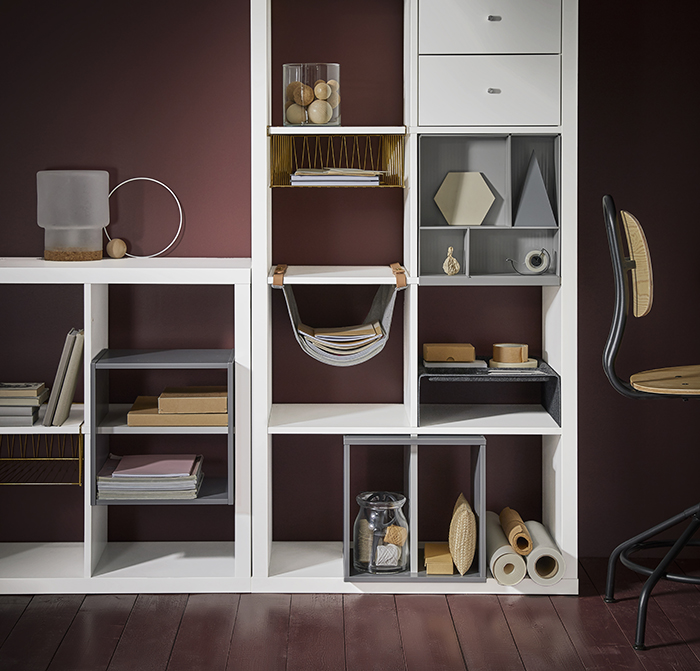 Smastarr – bedlinen with a beautiful print
For just $49.99 you can change up your bedroom with this fabulous quilt cover and 4 pillowcases. This beautiful print looks amazing styled like this with deep hues of olive green and charcoal. I can also imagine pairing it with light and bright aqua, teal and peach in a white bedroom. I really love this print – it's so versatile and fun.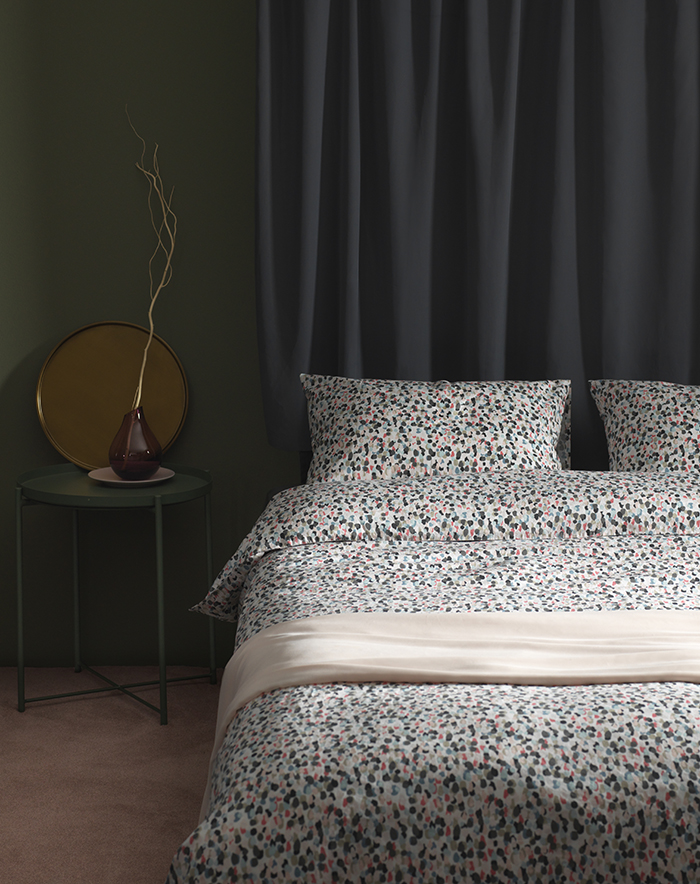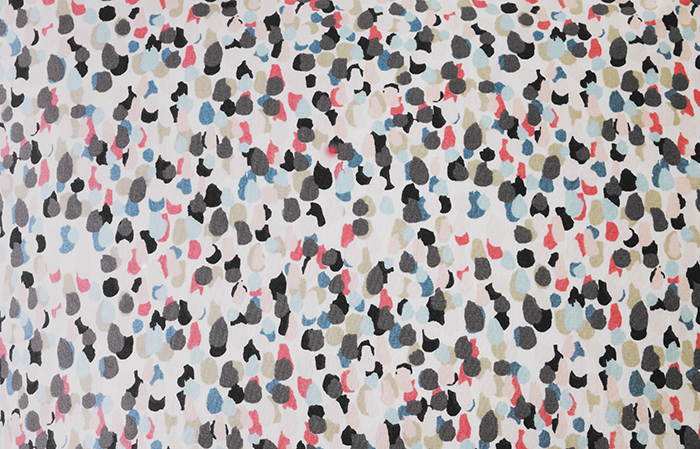 Affordable comfort with the Sonderod rug
This high pile rug in shades of indigo has a soft watercolour look, and at just $199 it's an affordable way to update a room.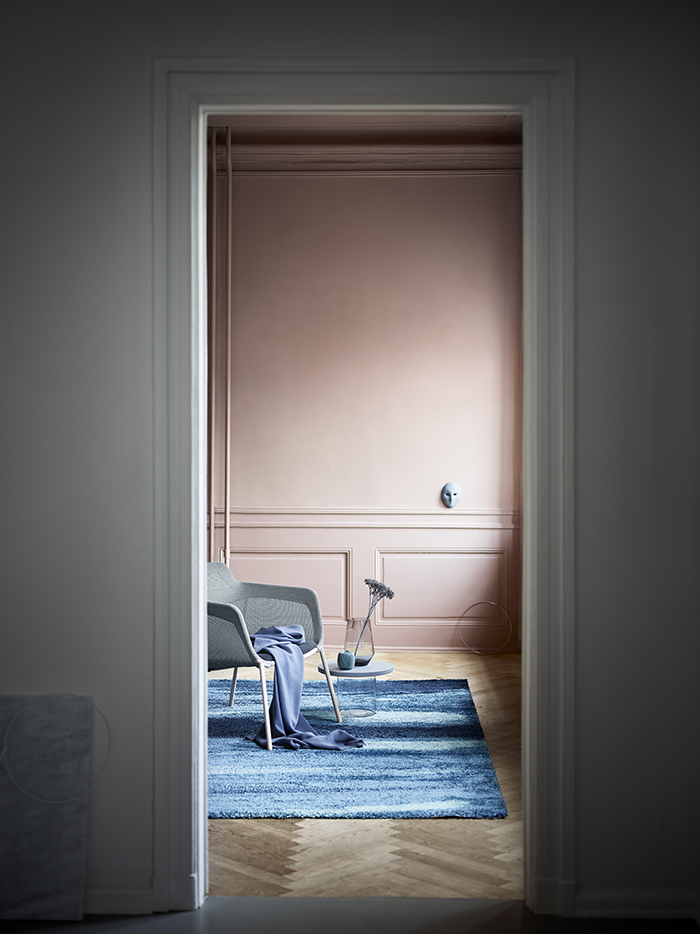 Goodies from the IKEA February 2017 paper shop
IKEA's new paper range is sure to delight and will have all your gift wrapping needs sorted in style. The patterned brights are lots of fun, and the white on kraft range with simple black accents is contemporary simplicity done well. There's something for everyone. I'll be stocking up on gift wrapping come February!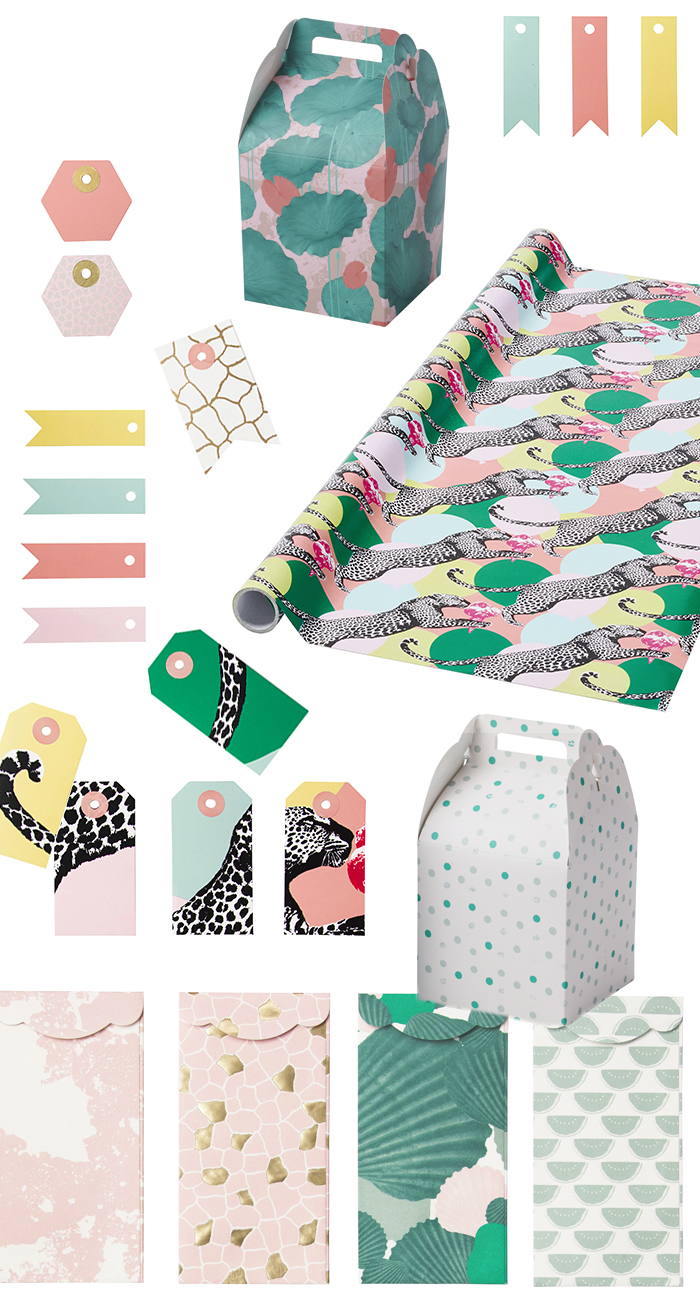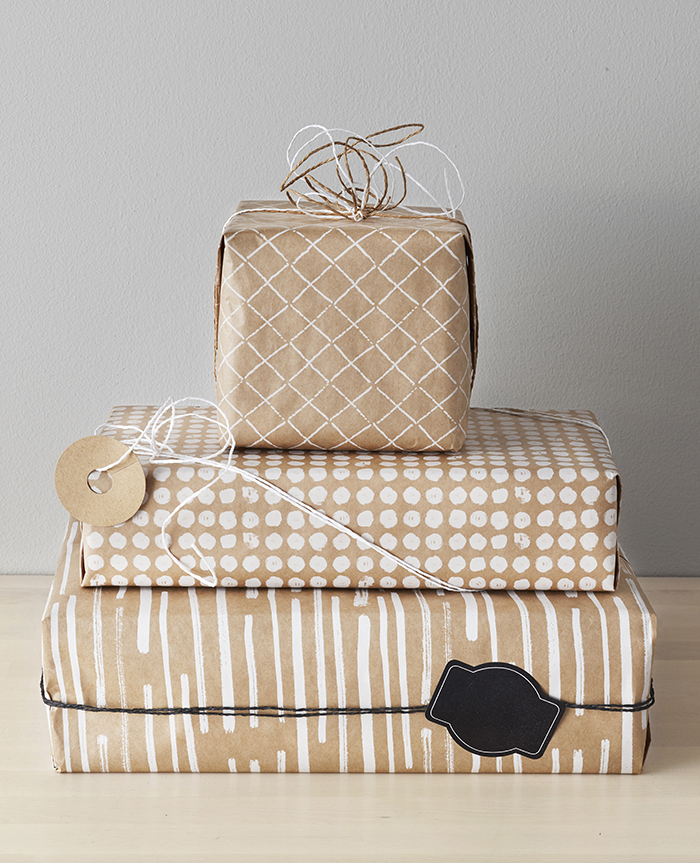 Photos courtesy of Ikea.
All of this and more will be in store at IKEA Australia in February. Keep an eye out on their website too.
Save