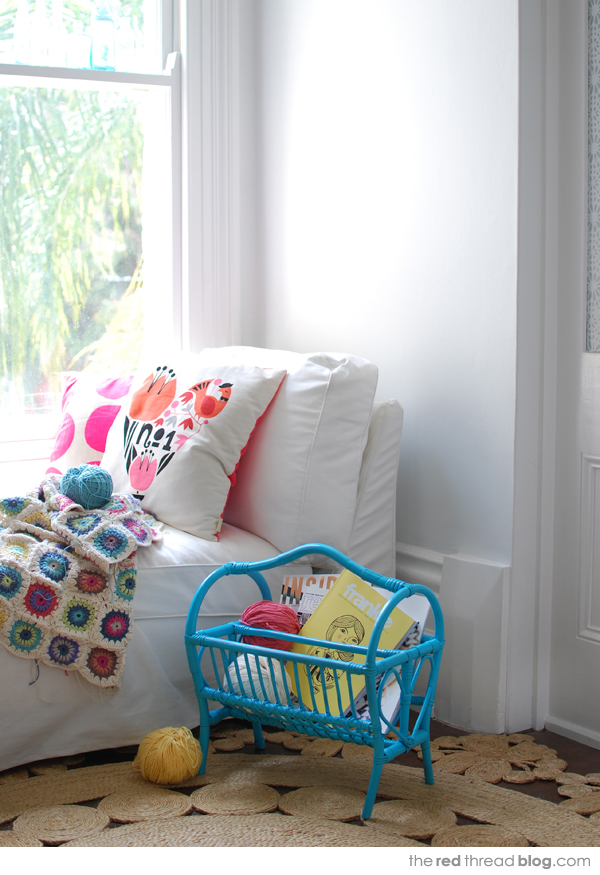 I've posted previously about my love of roaming neighbourhoods before council collection days, on the lookout for bits and pieces I can revamp. The idea of upcycling and giving new life to furniture and things, rather than adding to landfill, is good for everyone and the environment.
With this in mind, and with the thrill of the hunt spurring me on (you never know what you might find!) I went out last weekend scouting for roadside treasure. I have a Ford Focus Titanium on loan for the Kidspot Voices of 2013 Choose Your Own Adventure challenge, so I had the music on, the sunroof open, and the back seats were down in readiness to fit all my curbside cargo. Within an hour I scored: an old chair that had been painted white and needs reupholstering; a cute little mid century footstool with an awful vinyl top; a wire lamp shade; the timber surround of an oval mirror from a dressing table; and a cane magazine rack.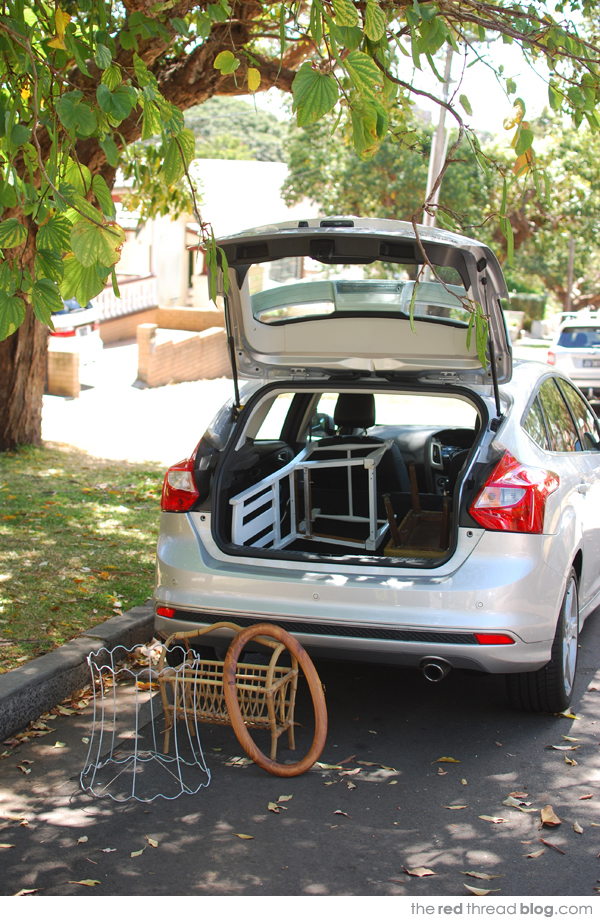 The chair will need to be sanded and repainted, then I'll reupholster the seat, and I'll clean the footstool and cover the vinyl top with new fabric – they went straight into my garage to be revamped another time. I have a few ideas for the wire lamp shade – I really love the scalloped edges – so I need to give it some thought. The timber mirror surround is beautiful just as it is as a sculptural prop, and the magazine rack needed minor repair and a coat of paint. Roxy loves the magazine rack because of the heart details on each end, so I thought I'd fix it up first.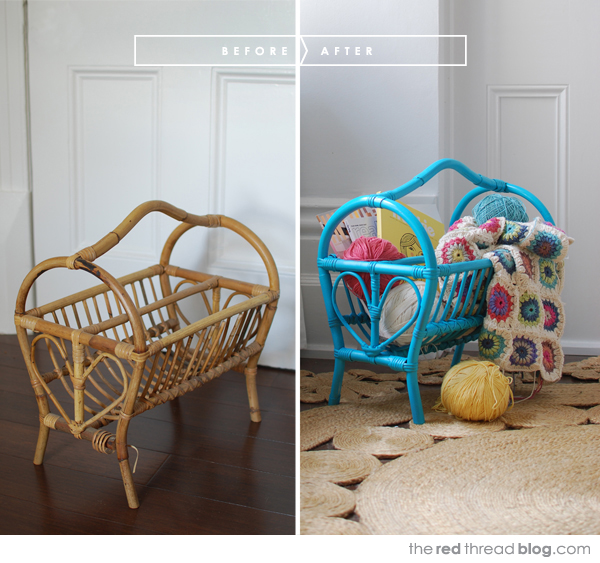 I gave the cane a good clean and re-glued the piece that had come unravelled, then I sprayed it aqua/blue. And voila it came up a treat! I used Rustoleum 2X which doesn't require an undercoat and only needs one coat of paint. Perfect. I did manage to spray my toes a nice shade of aqua too!
I'm hoping that this lovely new place to store my magazines and some crochet yarn might encourage me to finish my blanket which has been sadly left unattended for way too long.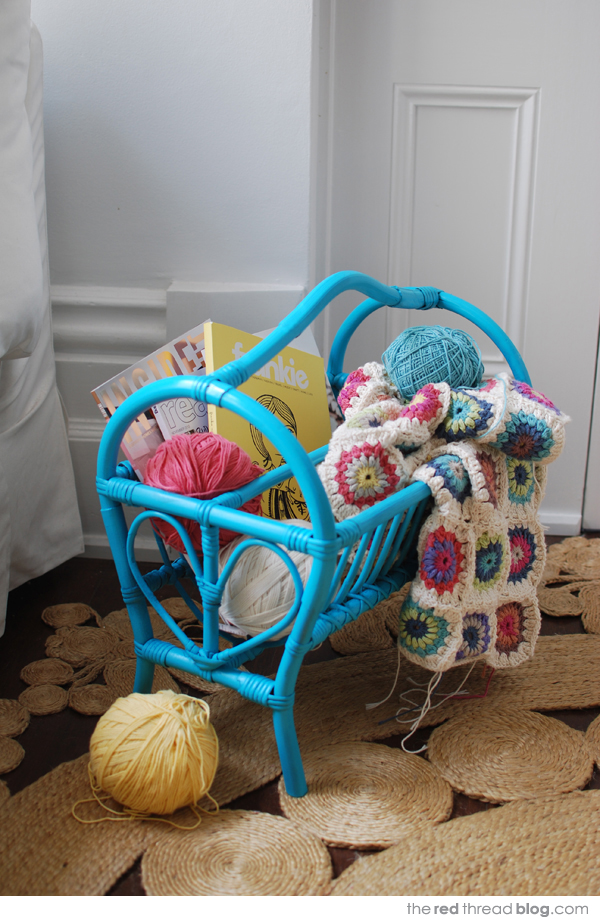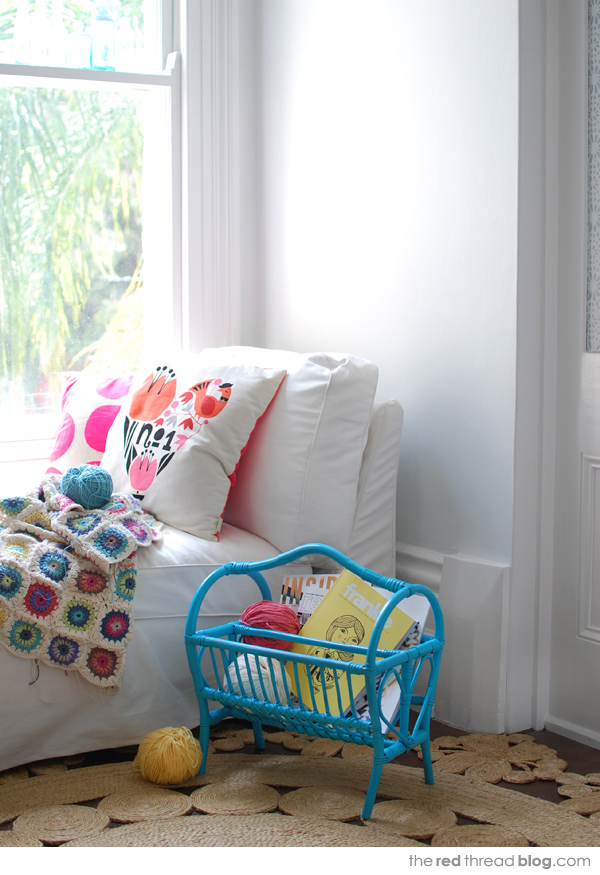 If you're interested in upcycling roadside finds you might like two previous tutorials I've done. This used to be an awful dark timber stool with a black pleather top… so bad! See my tutorial on how to makeover a boring old stool.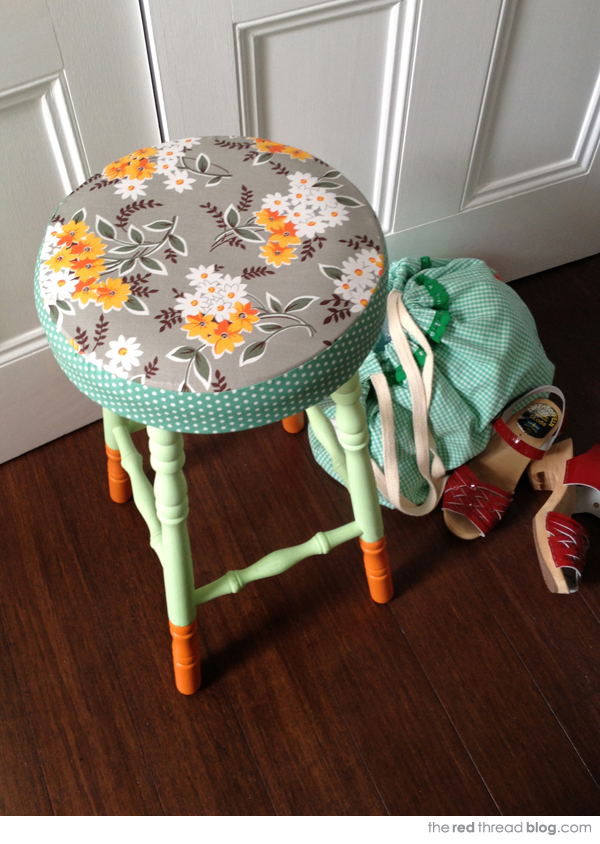 This mid century stool is a great shape with nice timber legs, but it had a drab vinyl top. Take a look at how I made this patchwork top out of scraps, and took this great find from drab to fab without the need for a staple gun or upholstery tacks.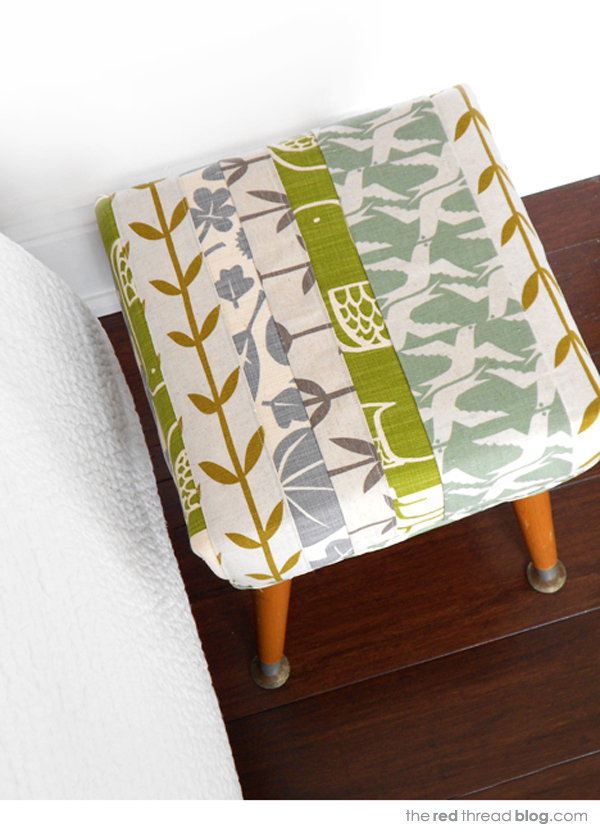 Do you like to go hunting for roadside furniture finds too? What precious cargo have you hauled home? I'd love to hear about your upcycling adventures.