After an easy advent calendar that you can make yourself? Something fast and affordable but stylish? One that you'll love as much as the kids do? This might be just what you're looking for.
I like to make an advent calendar for Roxy each year rather than buying one, but around this time things start getting pretty hectic. Often I don't have time to make anything too intricate. Last year a made a simple modern advent calendar. But when Roxy was much younger I made an advent calendar complete with branches and embroidered birds!
Regardless of what form it takes, it's never solely about chocolate, and thankfully Roxy isn't into that either. Making an easy advent calendar that has tags to write 'treats' on is a nice solution.
This one makes a super sweet little festive vignette on a mantle, shelf or sideboard.
All you need to make this advent calendar is 24 mini bottle brush trees, 24 small blank gift tags and some tiny deer for extra cuteness.
I got the mini trees from Kmart, a pack of 4 cost $3. They are hanging decorations, so I just cut the loop of the top. The good thing is that I can use them in another way next year, because I'll be making a new and different advent calendar for sure!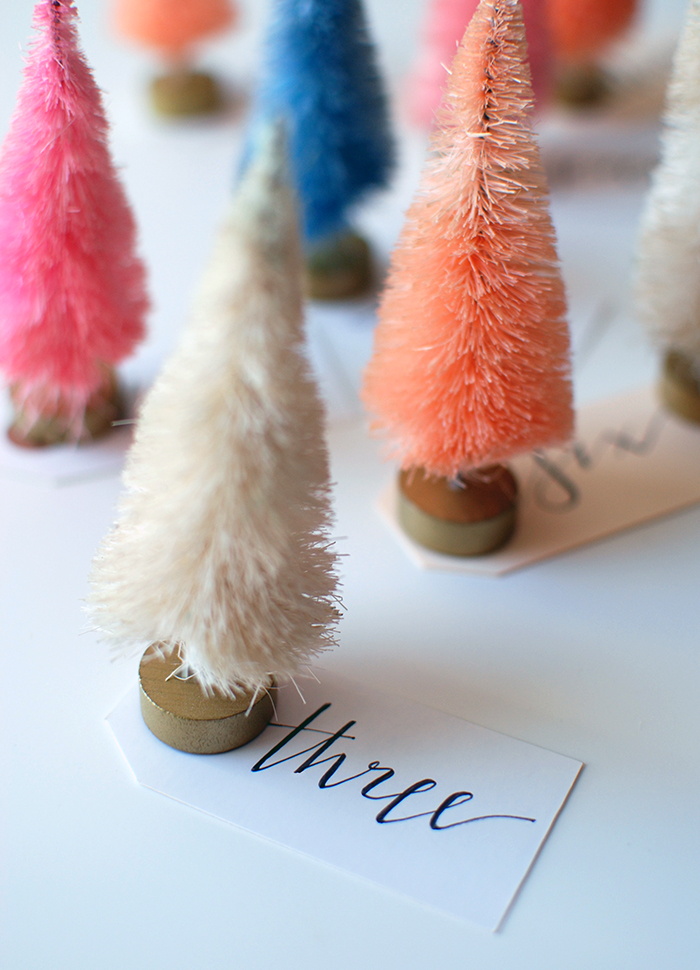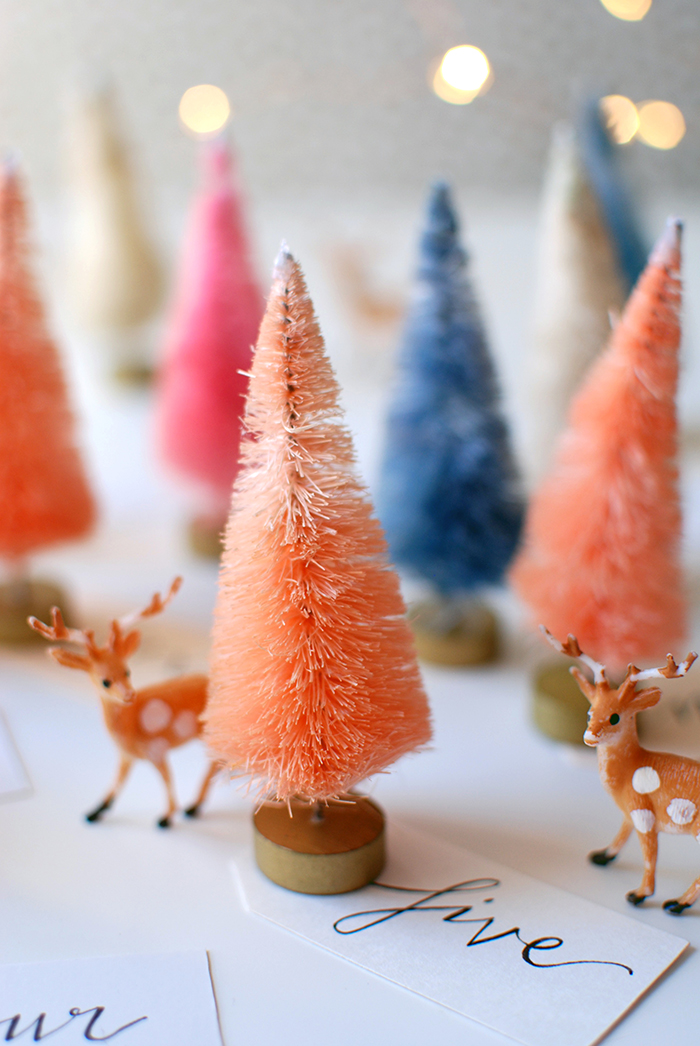 I hand lettered the numbers onto the little tags, but if you're not confident doing that you can print the numbers from your computer and cut them out. On the back of the tags write the 'treat'.
Our advent calendar treats are things like a fun day out, or a little gift. Some examples from past years:
– Today we are going to pack a picnic and catch a ferry to the zoo.
– Look under your pillow (I might put some nail polish or a sweet or another clue for a treasure hunt there).
– Invite a friend over for pizza and a movie.
– You choose what we'll do today.
– Let's go out tonight and get gelato and look at the Christmas lights.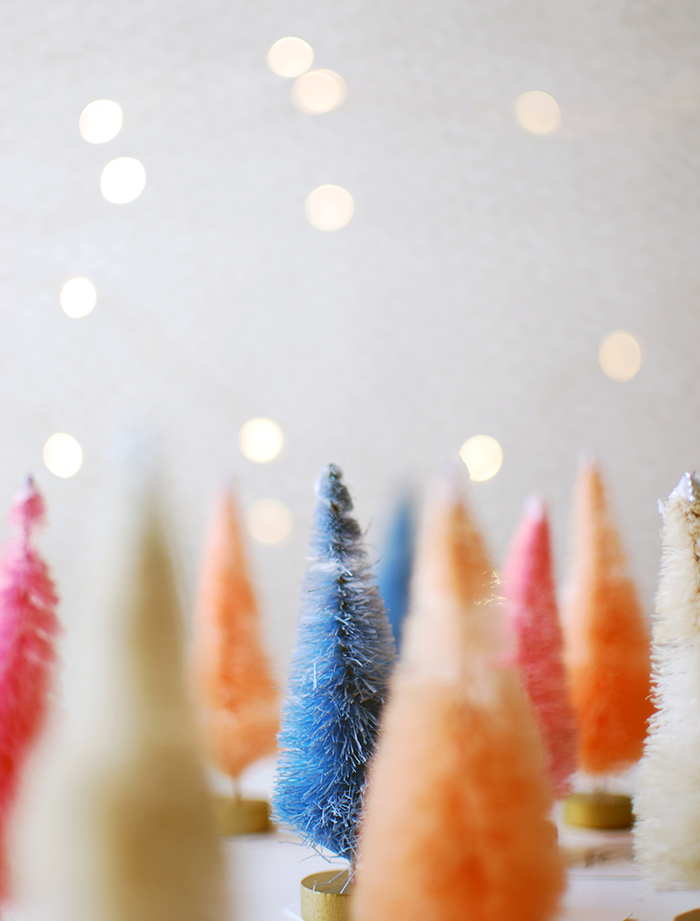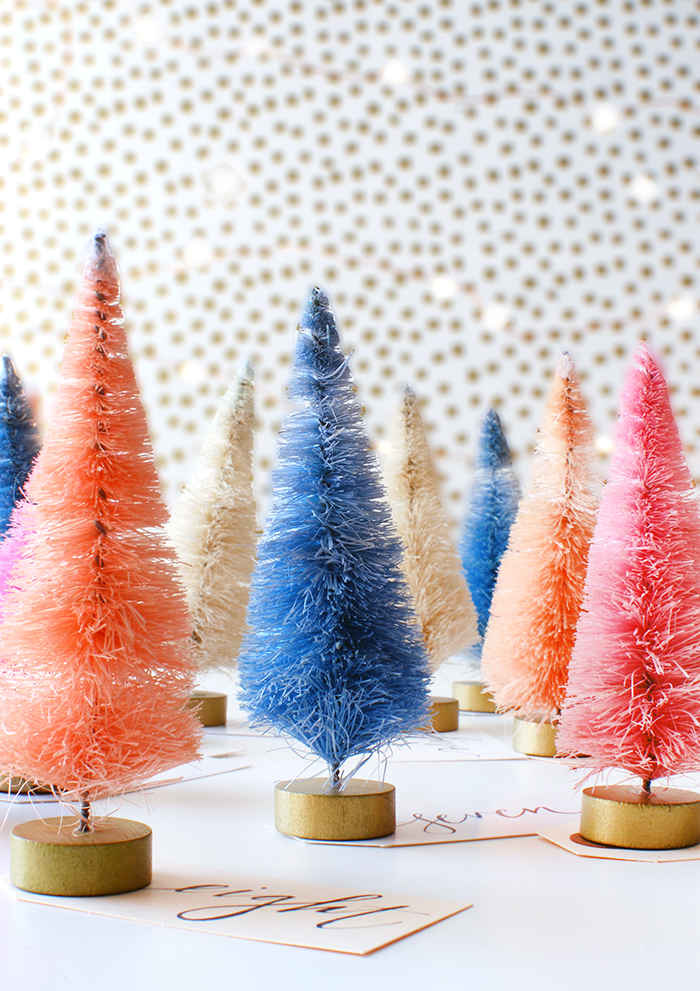 Arrange the trees on your mantle or shelf then place a tag under each one. Could it be any easier?!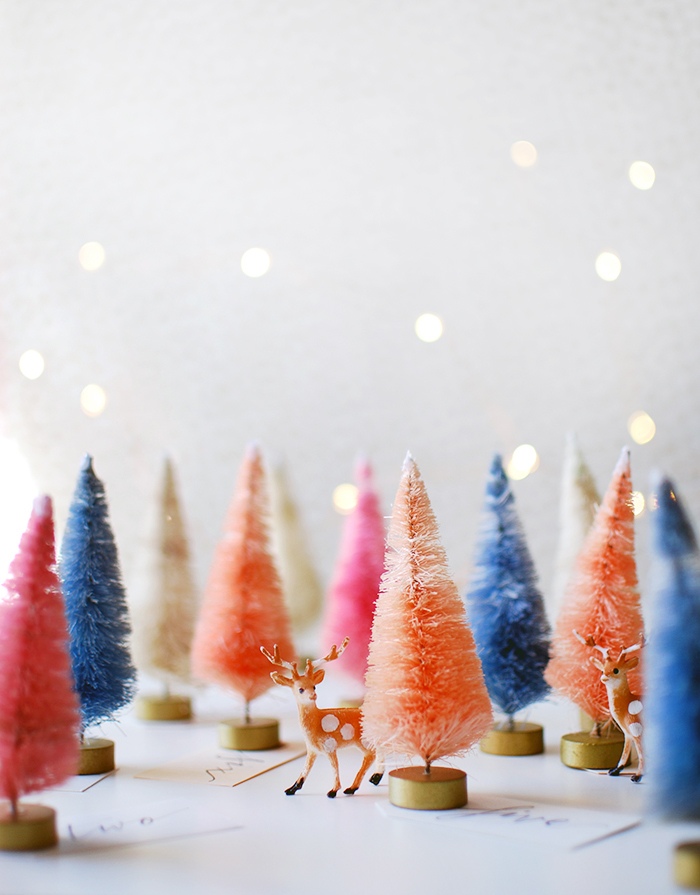 Have you started decorating for Christmas yet? Make this super sweet easy advent calendar and tick one thing off your list at least.
If you're looking for DIY wreaths or other Christmas craft click over to see all my craft tutorials. And don't forget to tag me on Instagram and use #WeAreScoutCraft to show me your creations.
Save
Save
Save
Save