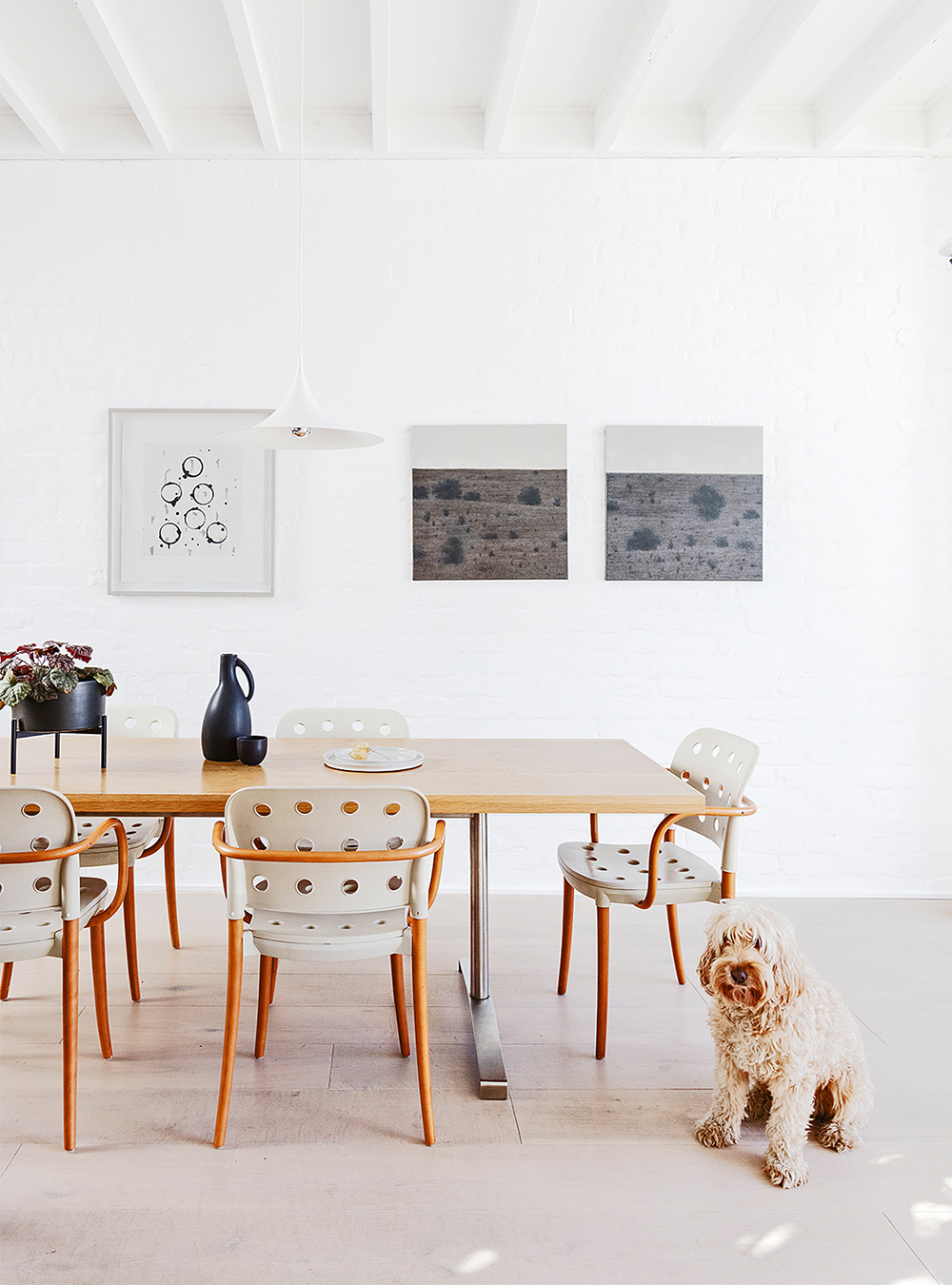 I was recently invited by Inside Out magazine to tour a renovated freestanding terrace house in the Sydney suburb of Paddington. The morning was hosted by Inside Out magazine's Editor in Chief, Claire Bradley, in partnership with sponsors Jemena Natural Gas. Interior designer Shannon Vos conducting the tour of this 1880s terrace which is home to a couple with two teenagers, as well as Charlie the Spoodle (aww, look at Charlie!), and a very vocal rescue cat called Zac.
The aim of the renovation, completed at the end of 2015, was to maintain a sense of history at the front of the house, while creating a more contemporary entertaining space at the back. This north facing, light filled kitchen and dining area opens onto the back garden and is the focal point of the home. A sunshine-yellow Lacanche gas oven is the centrepiece of the space, perfectly complimenting the black cabinetry of the galley kitchen.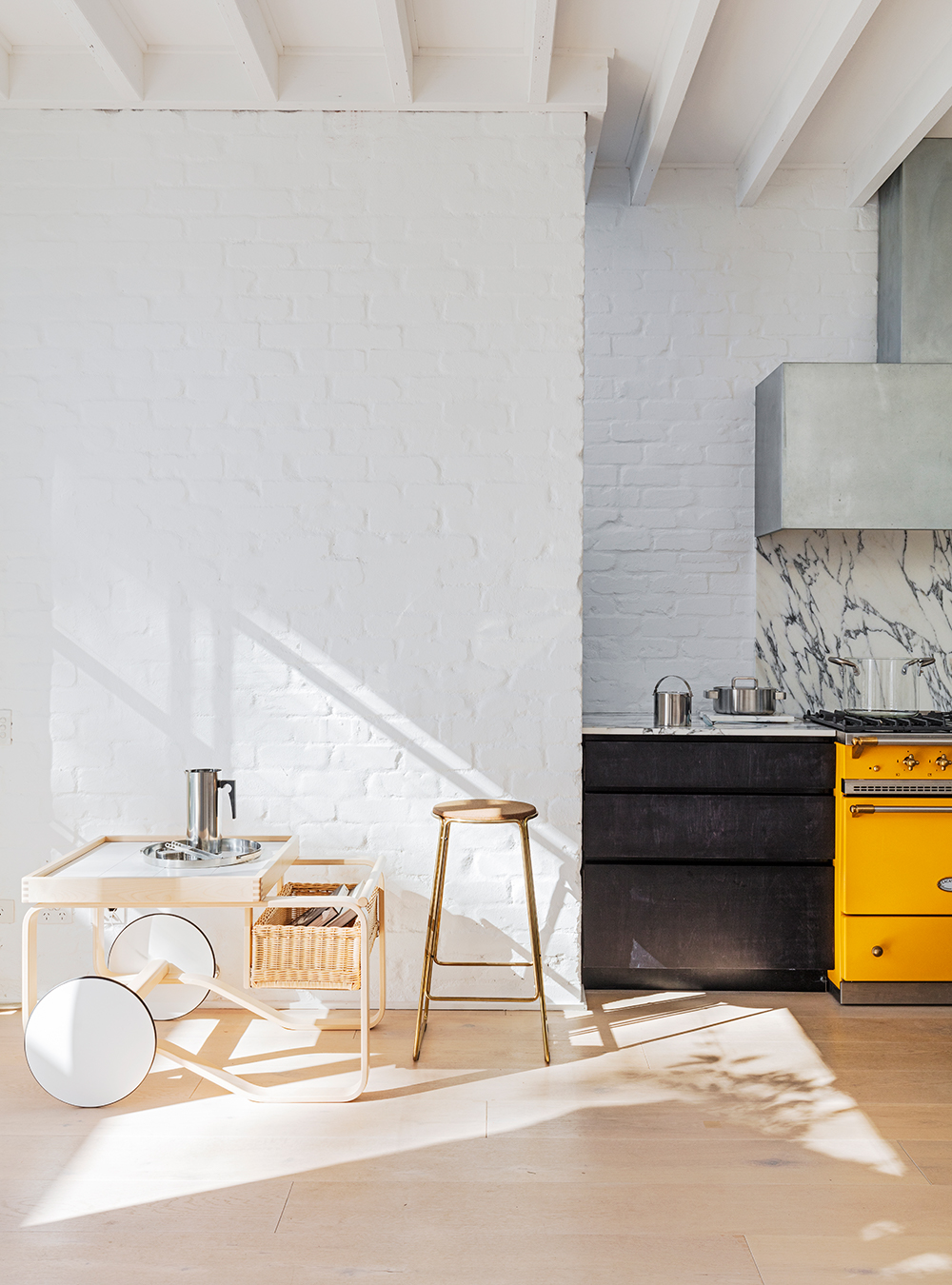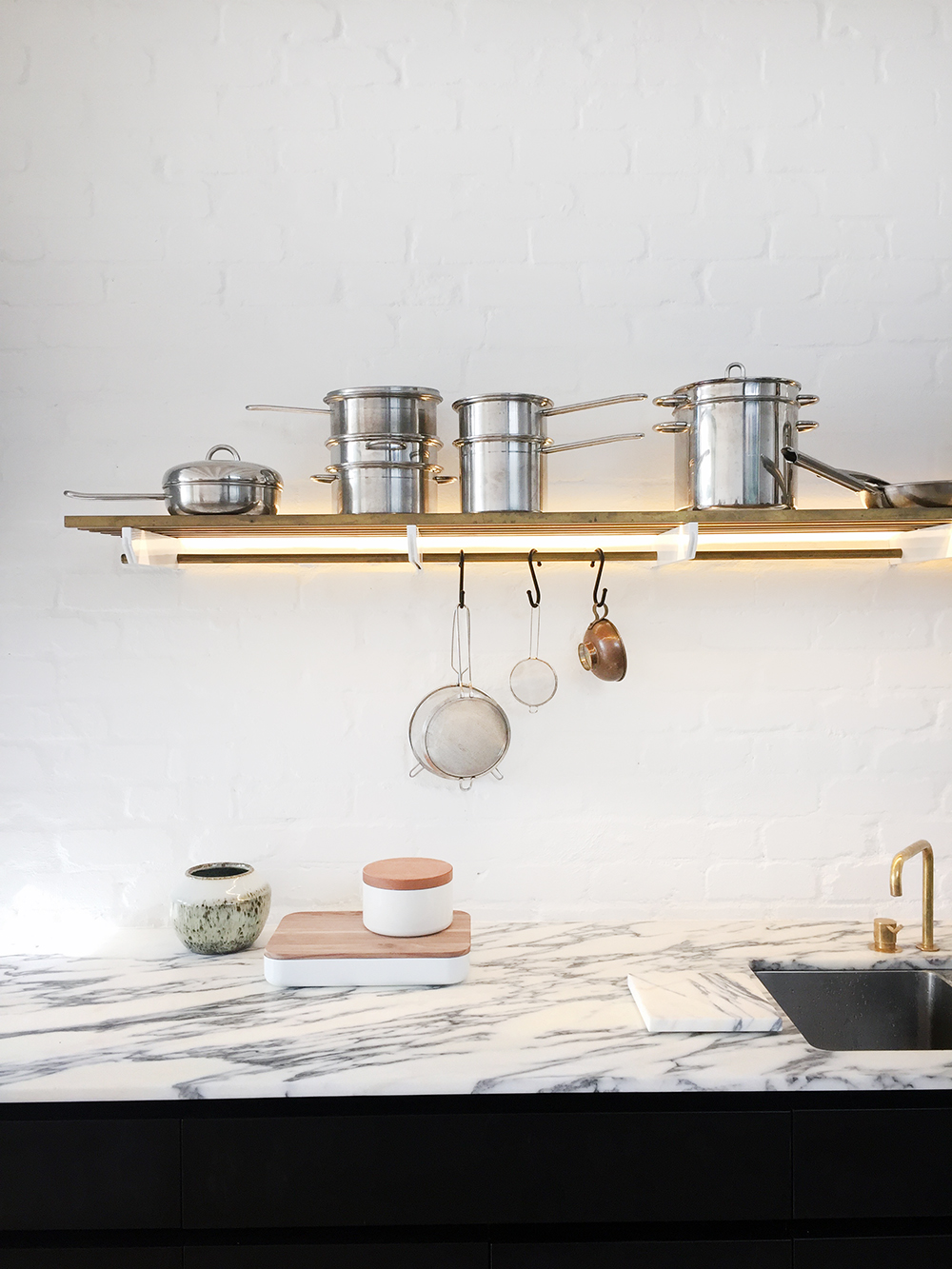 The kitchen space is stunning in its simplicity, but it's the combination of perfectly chosen finishes and textures that makes this part of the house sing. The painted brick walls and exposed beams work so well with the absolutely stunning marble, copper tapware and matte black cabinets. And of course that yellow oven.
At the centre of the terrace house is an enclosed courtyard that is overlooked by both the front living area, and the back 'party' area of the home. A lovely mix of plants lines the outer wall of the courtyard to create a sheltered and soothing space which links the two sections of the house. With windows at both ends of the courtyard this inner city terrace house doesn't suffer from a lack of light, like so many tend to.
The owners chose to create intimate spaces within the home, like the small study area in the living room. The room is divided in two by the sofa, creating two smaller spaces rather than a large open plan area.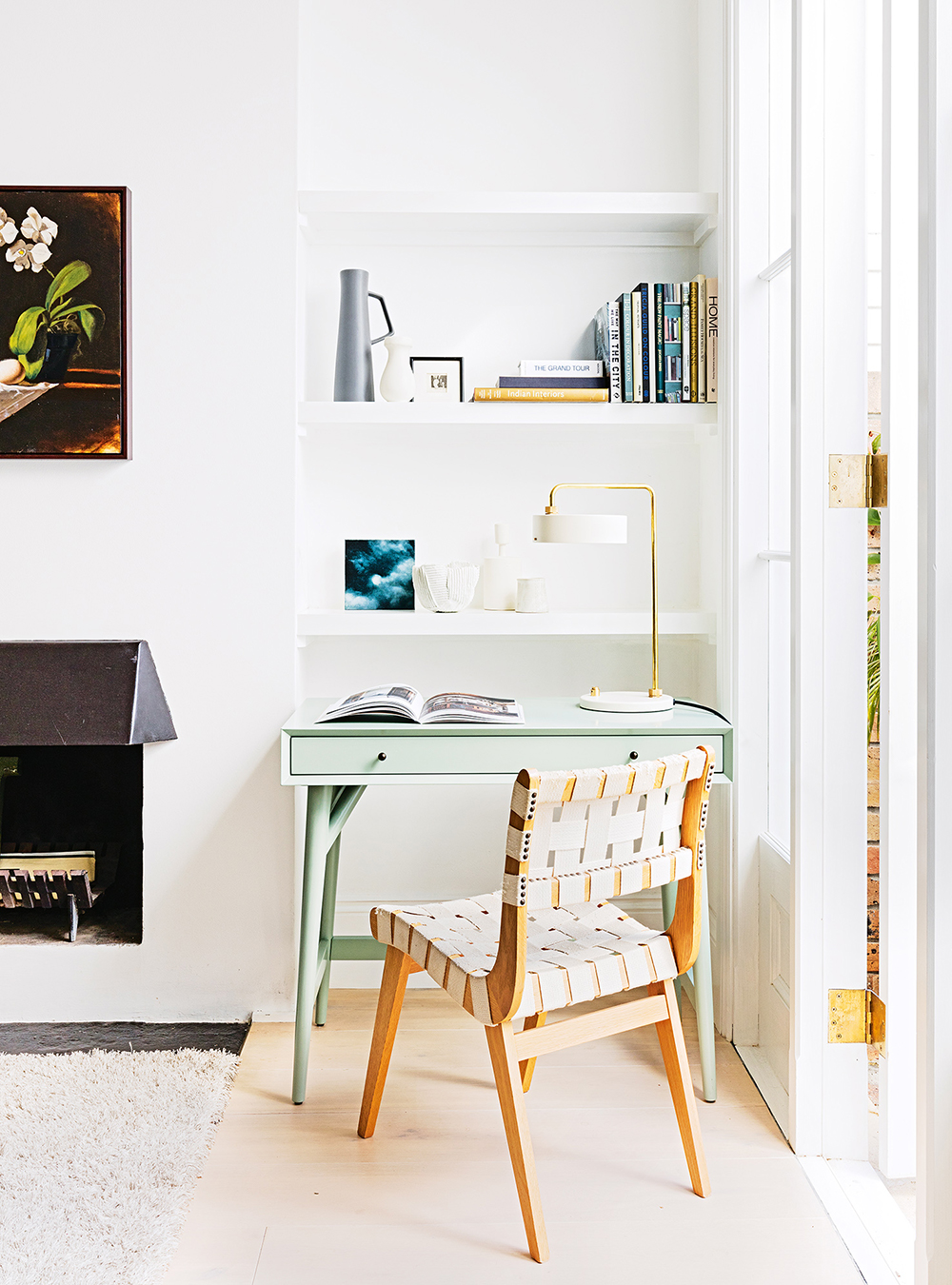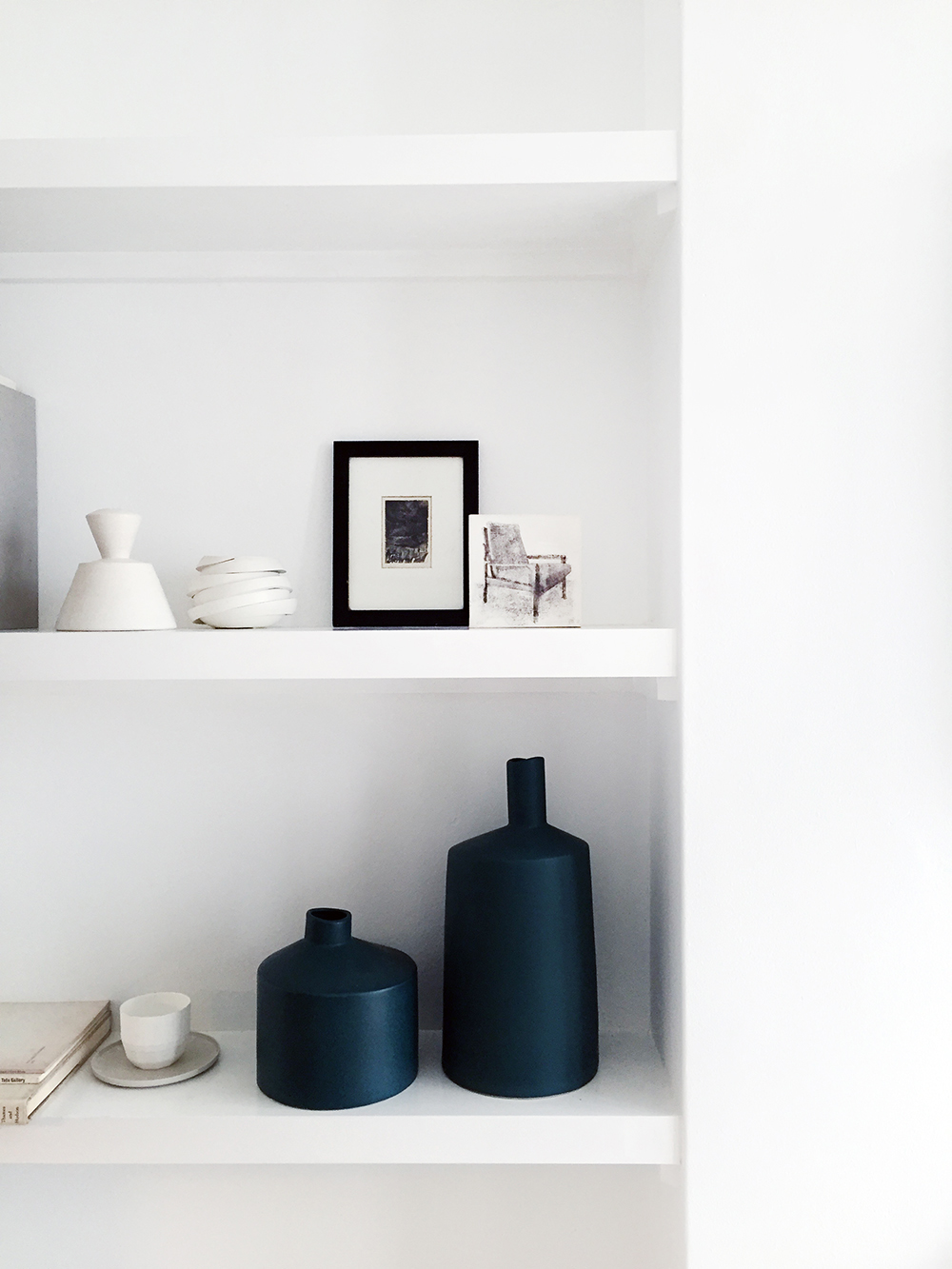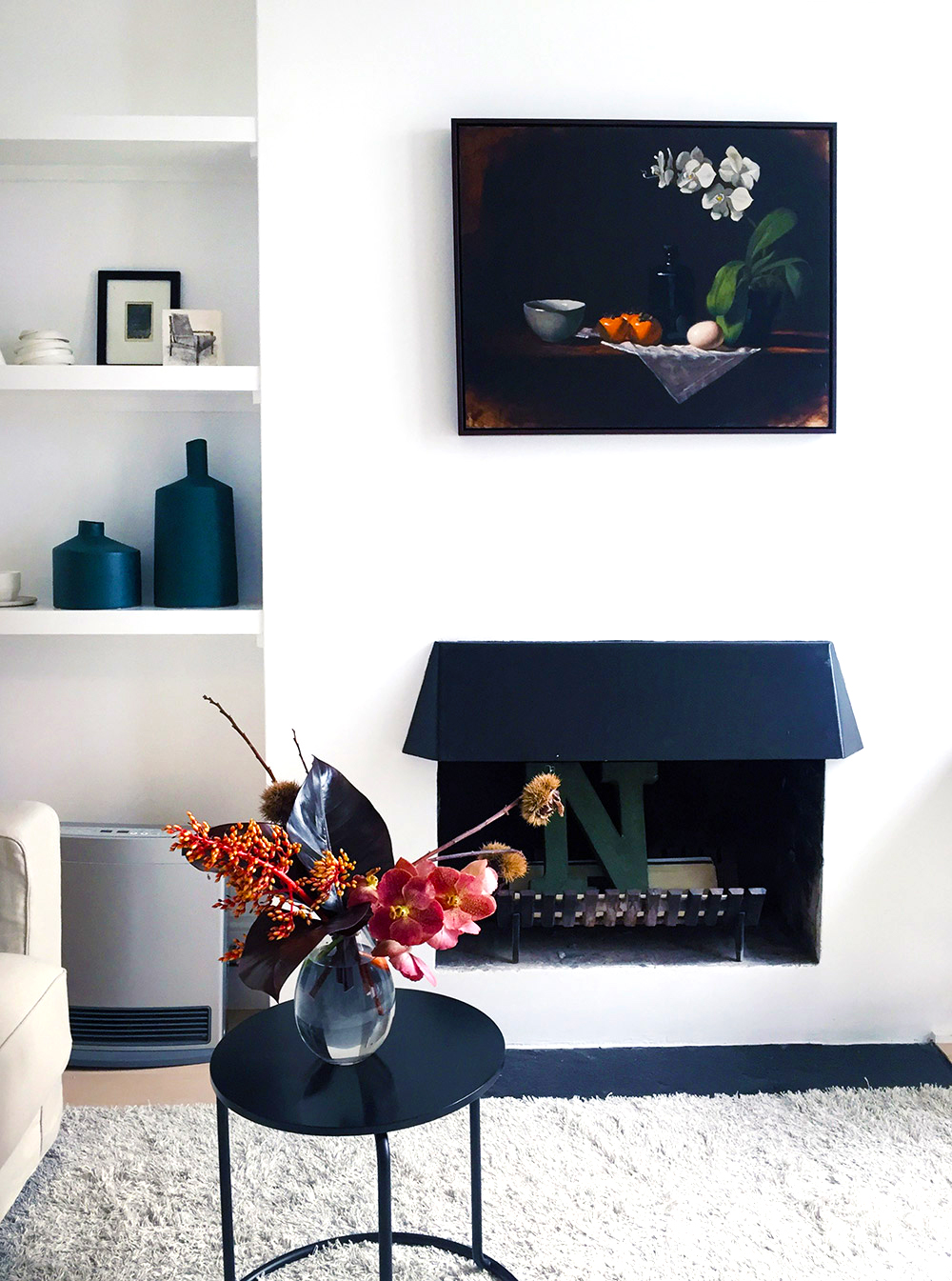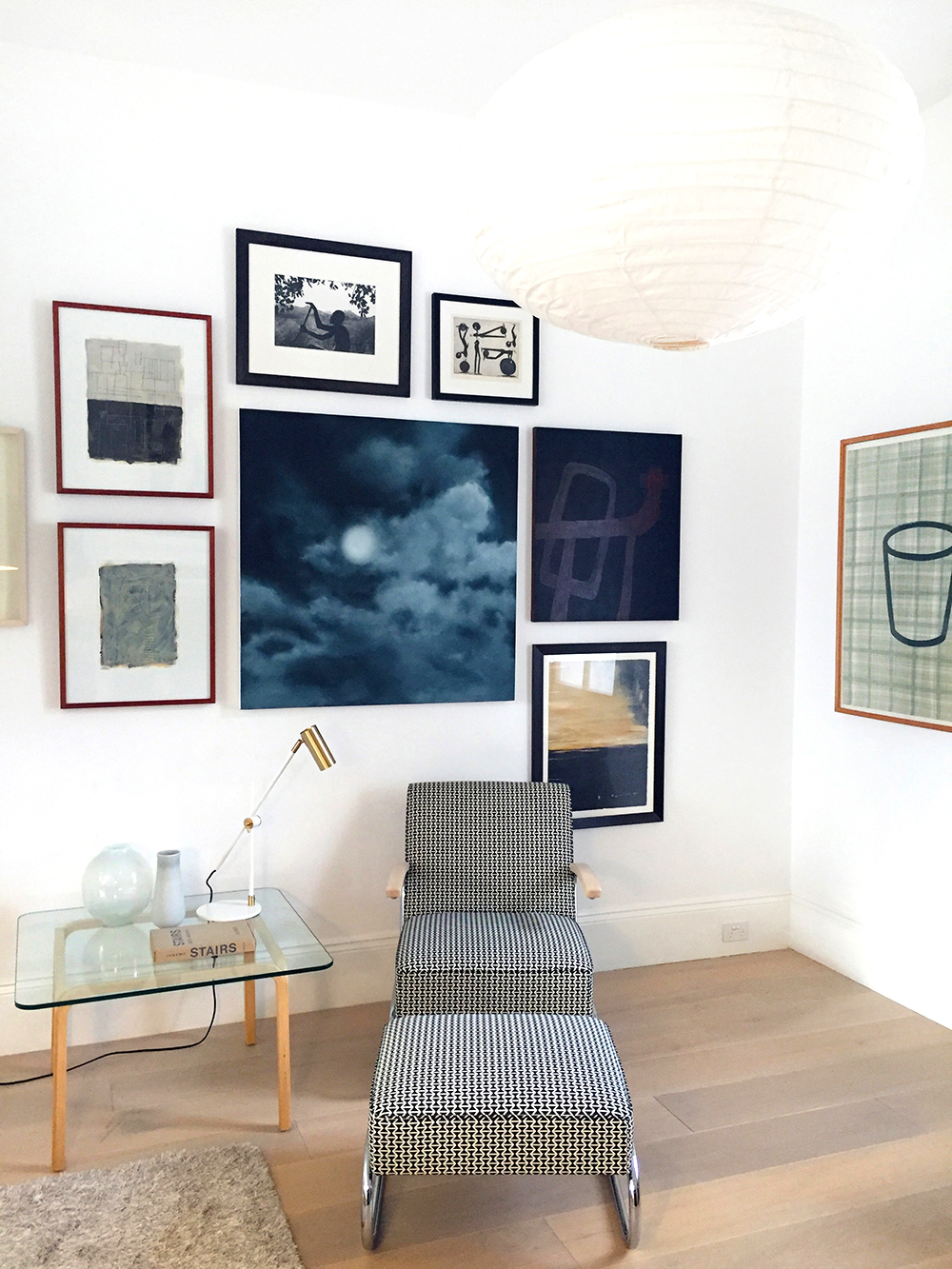 If you love this terrace house reno and want to see more, the full tour is in the September 2016 issue of Inside Out magazine, which is out now. A big thanks to Inside Out and Jemena Natural Gas for inviting me.
Photos, as captioned by Felix Forest. Styling by Claire Delmar.
Save
Save
Save
Save
Save
Save
Save
Save
Save
Save
Save
Save
Save
Save