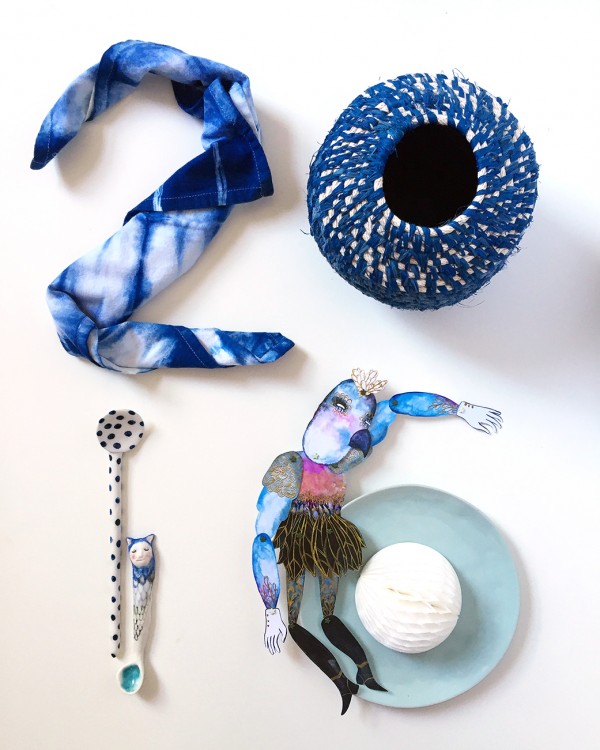 I'm just popping in to say hello and happy New Year. We've been taking a break over the Christmas period and spending time recharging our sparkle with the people we love. I hope you've been enjoying much of the same and you're ready to face 2016 refreshed and inspired.
There's been planning and brainstorming happening at Scout HQ and we'll be back posting again from this Monday, 4th January. There are some new things afoot, and I have a very long list of inspiring craft tutorials that I can't wait to make and share with you over the coming months.
If there's anything that you'd love to see on We Are Scout please don't hesitate to get in touch via email: scout[at]we-are-scout.com. Is there something you'd love to learn how to make? A new product or brand that would be the perfect fit for our style-conscious readers? An artist or maker you think would be great to feature in our Space to Create series? I'd love to hear from you. Please do keep in mind that our content is carefully curated, so we spend a lot of time making sure we choose only the content that is a perfect fit for us and our readers.
If you're a brand that would like to work with us, please get in touch. Creative and inspiring original content is what we do best and we really enjoy being brand storytellers. There's no better time than a sparkling fresh new year to create new partnerships!
Here's to a wonderful 2016.
Stay tuned for 2015 in review – we'll be publishing a round up of our 20 most popular posts early next week. Enjoy your weekend! See you Monday Scouts.
Photo and styling by Lisa Tilse for We are Scout.