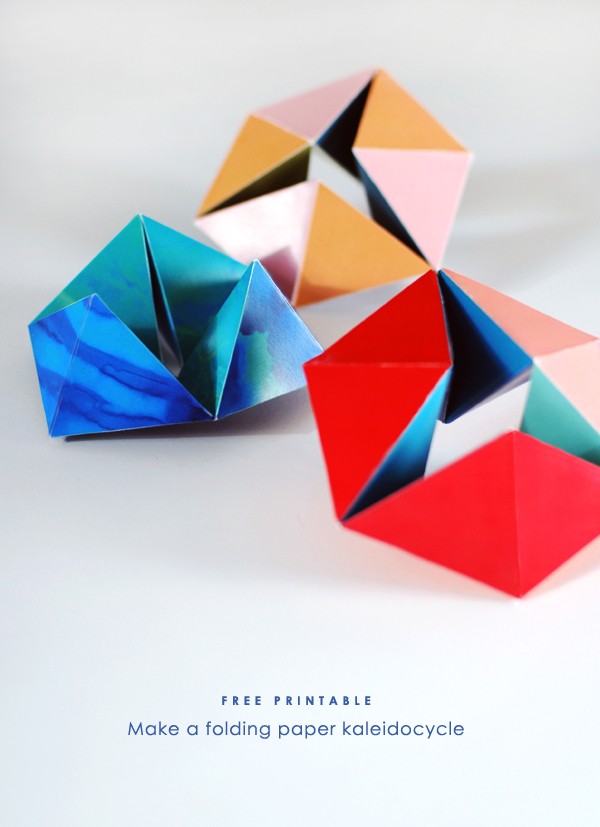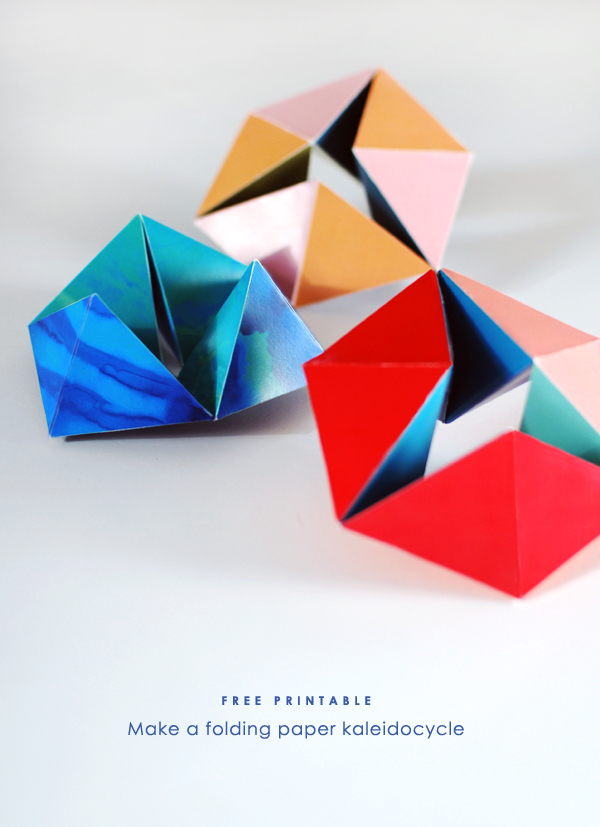 With the Etsy Global Craft Party on this weekend, I wanted to share these printables and tutorial to make an amazing kinetic paper kaleidocycle. This year's Craft Party theme is 'Kaleidoscope: Paper Taking Shape', so it seems rather appropriate, don't you think?
A kaleidocycle is an easy-to-make folded paper toy that you can rotate and manipulate. It also makes a really lovely geometric sculpture, which you can use as a decorative object in your home.
Materials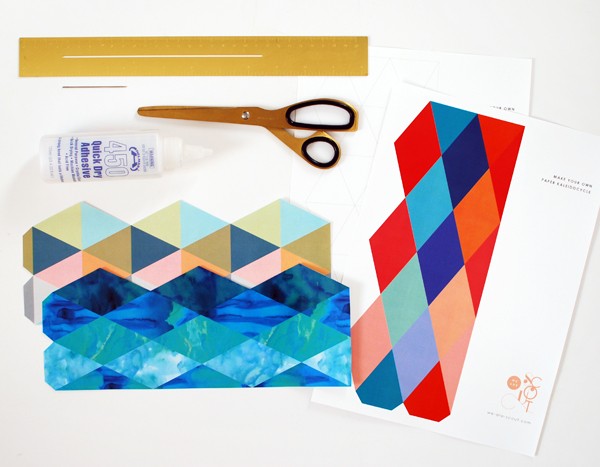 Printables
Scissors
Ruler
Bone folder or large needle
Glue
Download the printables
Download the bright kaleidocycle here.
Download the pastel kaleidocycle here.
Download the blue watercolour kaleidocycle here.
Download the kaleidocycle template here. This printable is an outline, so you can colour it in yourself.
Print and cut out
Print out and then cut out the kaleidocycle. I had mine printed at Officworks on 170gsm semi gloss paper, and the result is lovely and bright. You can print it out on standard office paper too.
Score the fold lines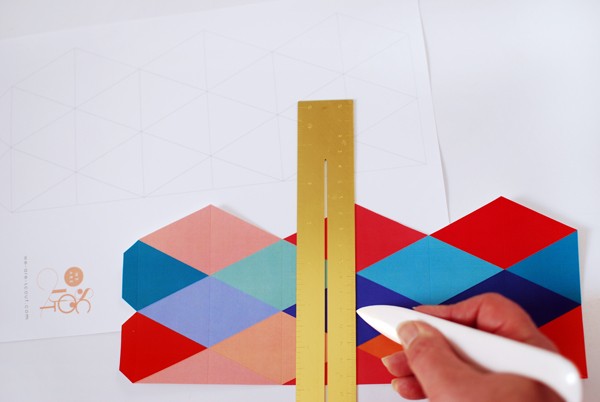 Using the ruler and bone folder, or the blunt end of the needle, gently score along the vertical and diagonal lines of the kaleidocycle. The vertical lines pass through the centre of all the diamonds – if you're not sure, take a look at the template for reference.
The scored kaleidocycle will look like this.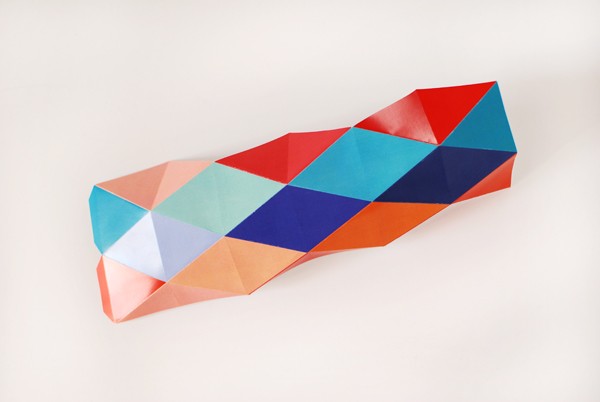 Assembly
The bottom of the kaleidocycle has a straight edge made up of three triangle tabs. The top has a zig-zag edge made up of three diamonds.
Place glue on the centre bottom triangle.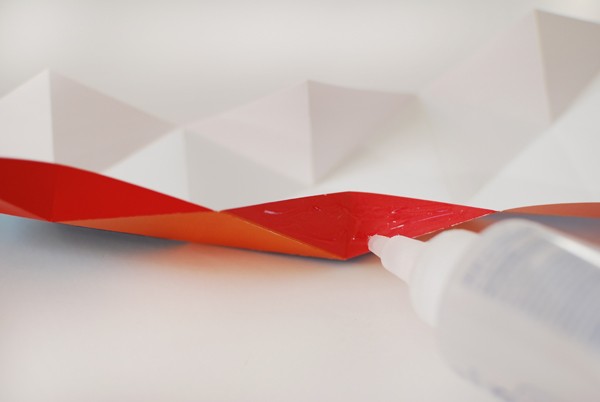 Fold the centre top diamond over and glue the triangle tab underneath it.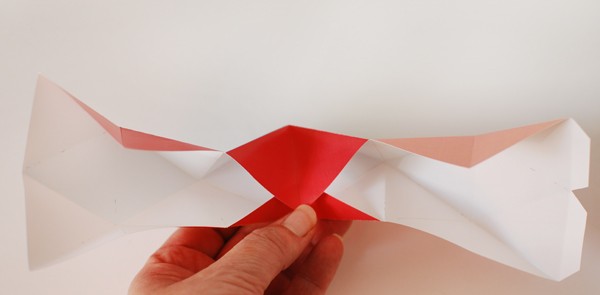 Hold them together until the glue dries.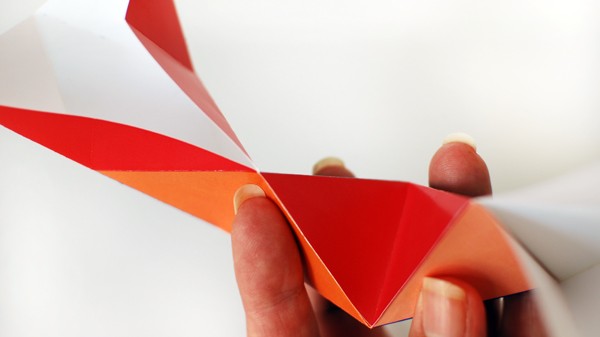 Now repeat with the remaining two triangle tabs.
Your kaleidocycle will now look like this: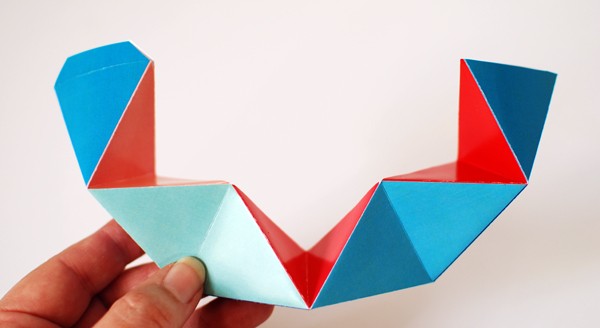 One end has two tabs on it. Fold one tab down and glue it inside the opening.
Curve the kaleidocycle around so the two ends come together, then glue the second tab into the opening of the opposite end. Hold it together until the glue is dry.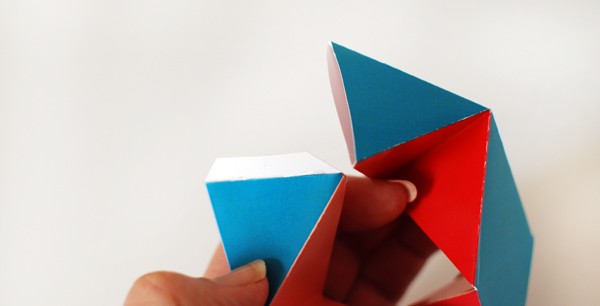 And now your kaleidocycle is complete. Try printing out a few copies of the template and colour them and add patterns. It's a fun activity to do with children as well.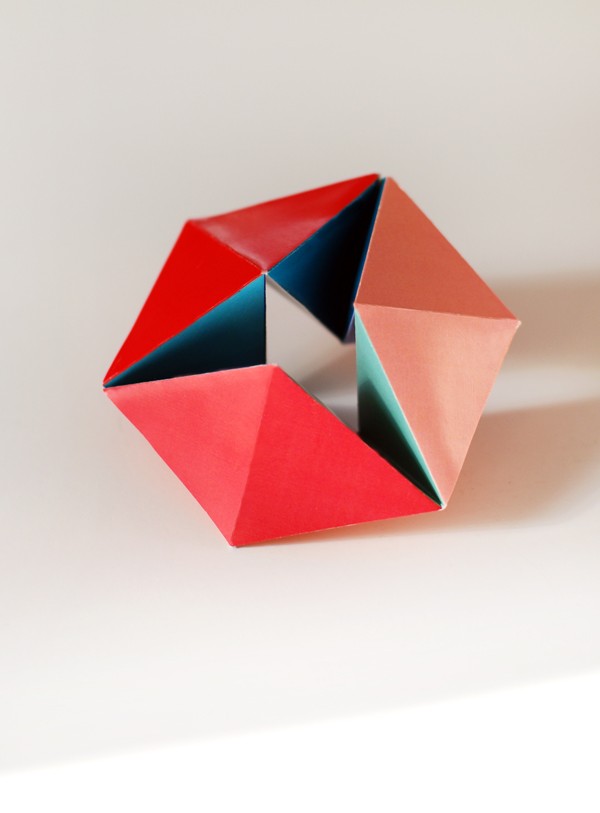 Let us know how you go with making your own kaleidocycles. Please tag us and #craftparty so we can see all of your amazing creations.
Want more paper kaleidoscope craft inspiration for the Etsy Craft Party? Click here for loads of ideas and more tutorials.
Printables design, styling and photography by Lisa Tilse for We Are Scout.

We Are Scout printables T&C: This printable is copyrighted by Lisa Tilse for We Are Scout. It's for personal use only – for yourself or for a gift. This printable may not be use for commercial purposes, or reproduced or shared, in part or in entirety, in print or electronic form. Thanks for your respectful use.
Save
Save
Save
Save