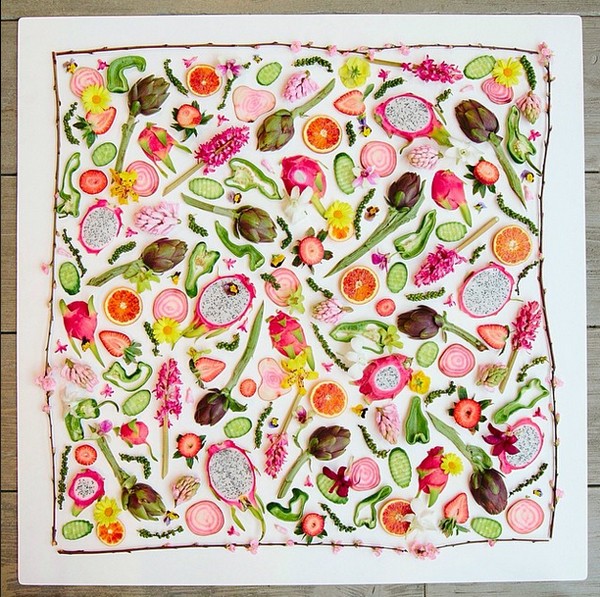 Amber Locke, also known as Raw Vegan Blonde, has a passion for her vegan diet that extends beyond food to making bold graphic art. Looking at her glorious compositions, it's easy to see the appeal of the beautiful shapes, textures and vibrant colours. Amber calls it "wall art with a healthy twist".
Her creative images were originally posted on Instagram and were made for fun and out of a passion for her fruit-and-veg-based lifestyle. The response to them was huge and since then, Amber has created her art for a book, various publications and ad campaigns.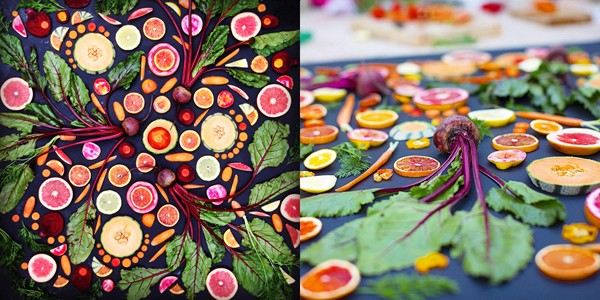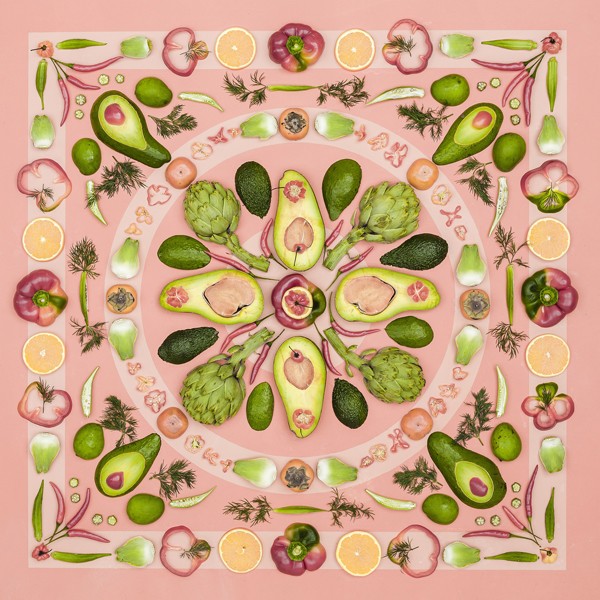 This week Amber's photographic art prints – rather than the raw ingredients – will be filling Anthropologie's Kings Road store gallery.
This lovely film of her creative process was made as part of the Kings Road store's birthday celebrations.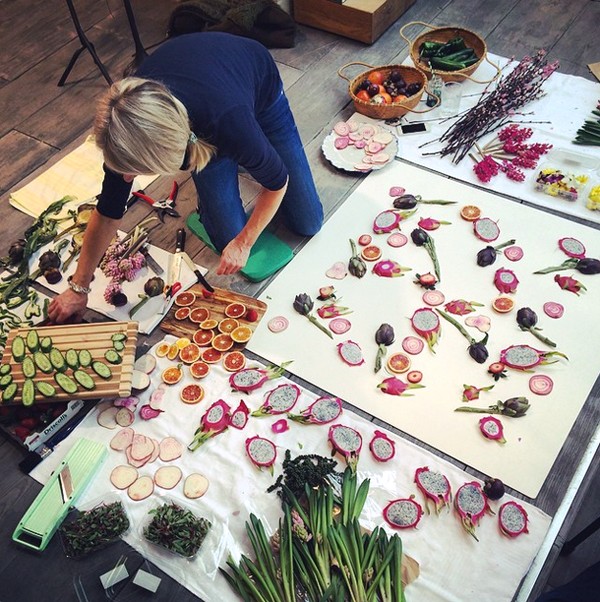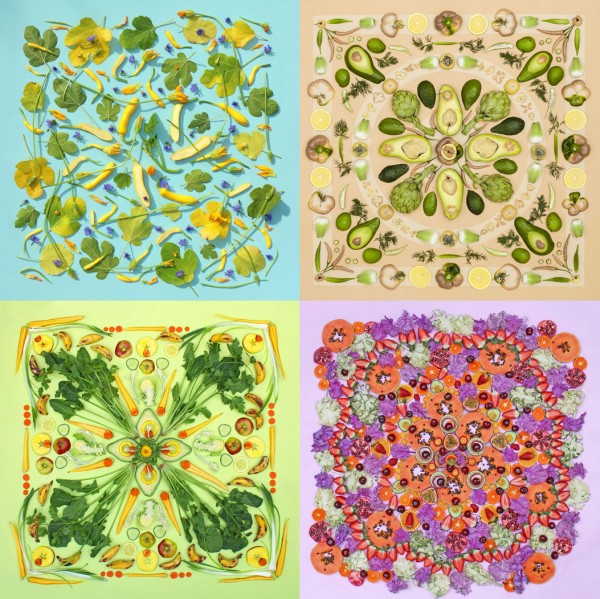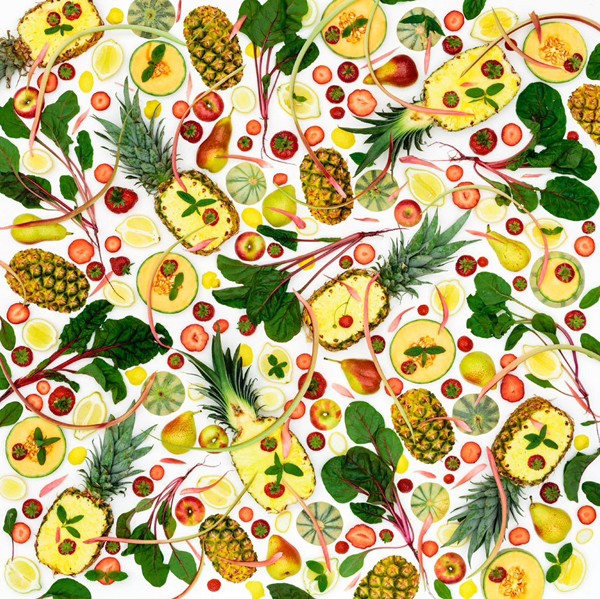 If you're lucky enough to be in London (I wish!) you can see Amber's work in Anthropologie's Kings Road gallery from the 16 April to 10 May. You can also purchase signed limited-edition prints online from Amber Locke.