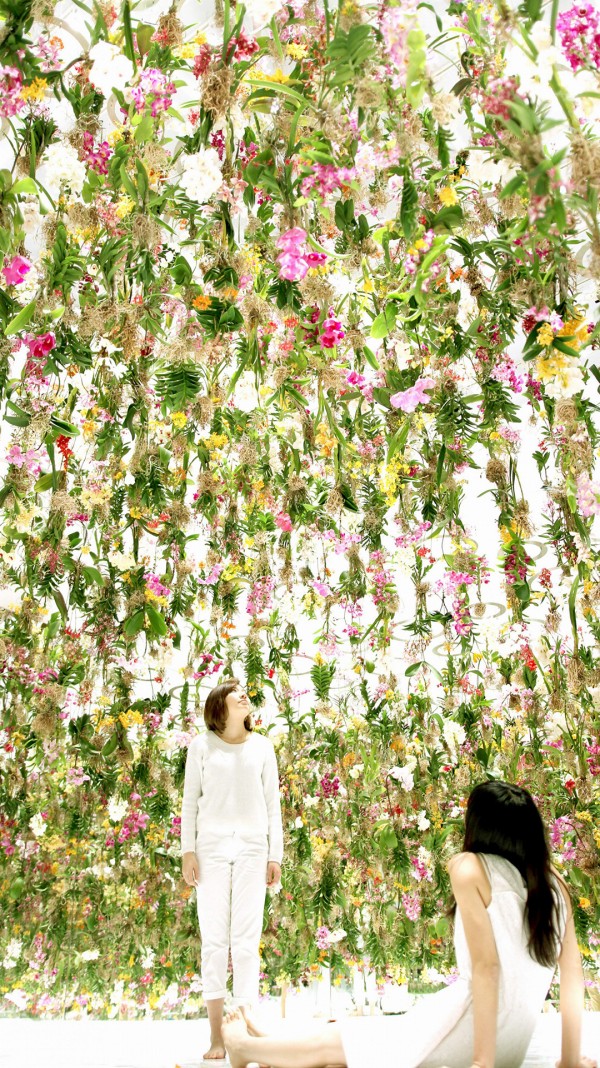 Floating Flower Garden is an amazing kinetic installation consisting of over 2,300 flowers in a vast white space. As people move in and around the space the living blooms float up and down in relation to the movement.
According to the Japanese creators, TeamLab, " When a viewer gets close to this flower-filled space, the flowers close to the viewer rise upwards all at once, creating a hemispherical space with the viewer at its center. In other words, although the whole space is filled with flowers, a hemispherical space is constantly being created with the viewer at its center and the viewer is free to move around wherever they want. If many viewers get close to one another, the dome spaces link up to form one single space. In this interactive floating flower garden viewers are immersed in flowers, and become completely one with the garden itself."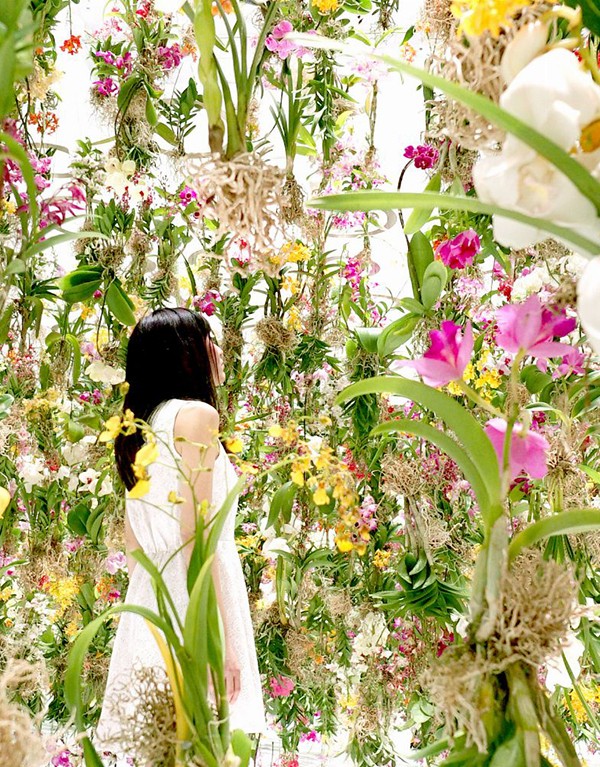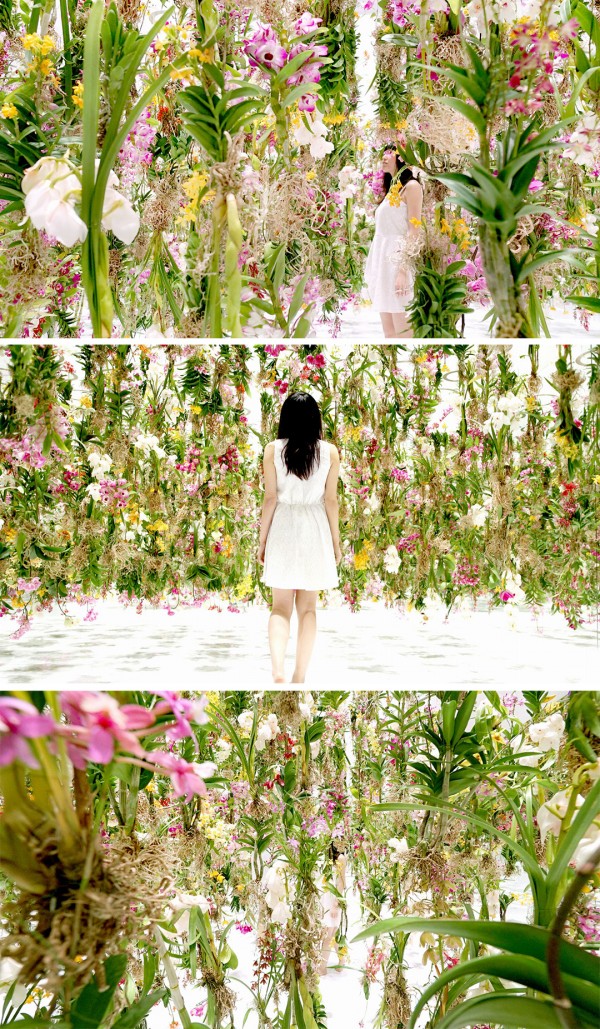 The kinetic and responsive nature of the installation is shown beautifully in this video by TeamLab.
"Floating Flower Garden; Flowers and I are of the same root, the Garden and I are one"
Every flower has a 'partner' insect, with the scent of each flower changing according to the activity of the insect. As a result the scent of the Floating Flower Garden space changes at various times of the day. It's described as a place of both interaction and tranquility. "A person will become integrated with a flower when they look at a flower and the flower looks at them, possibly at this time the person will truly see the flower for the first time."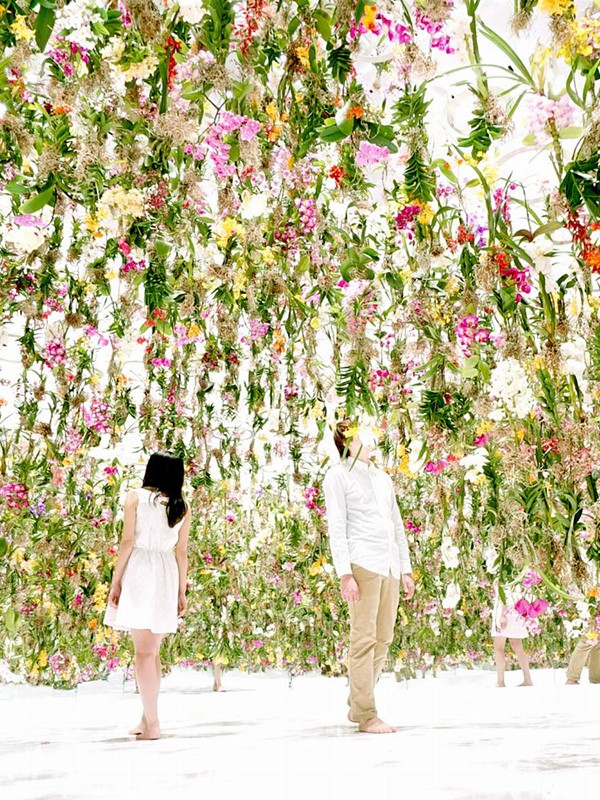 Photos and video courtesy of TeamLab.
TeamLab is a Japanese creative group that refers to themselves as "Ultra-technologists," with the aim of achieving a balance between art, science, technology and creativity. It brings together artists, programmers, engineers, CG animators, mathematicians, architects, web and print graphic designers and editors.
Wouldn't the Floating Flower Garden be an incredible and immersive thing to experience? Truly a feast for the senses.