I have rather an eclectic taste in art, but I'm always drawn in by soft ethereal works. These gorgeous small scale paintings by Sydney artist Susie Dureau are about vast seas and sky and celestial space. The circular format, and size – just 20 – 30 cm in diameter – makes them precious and jewel-like.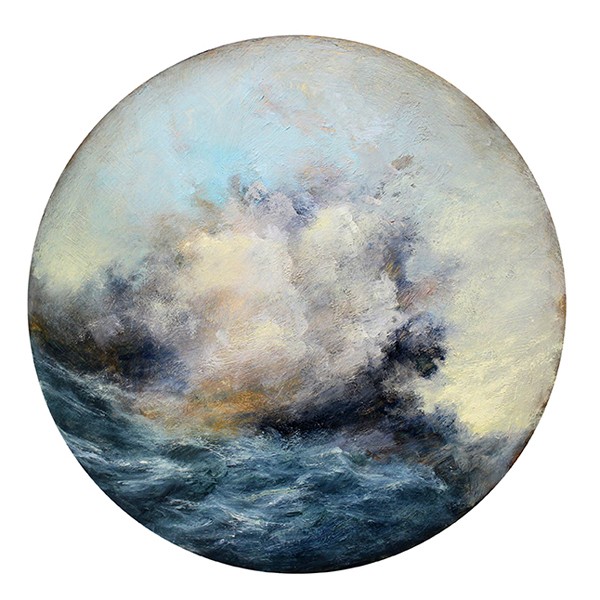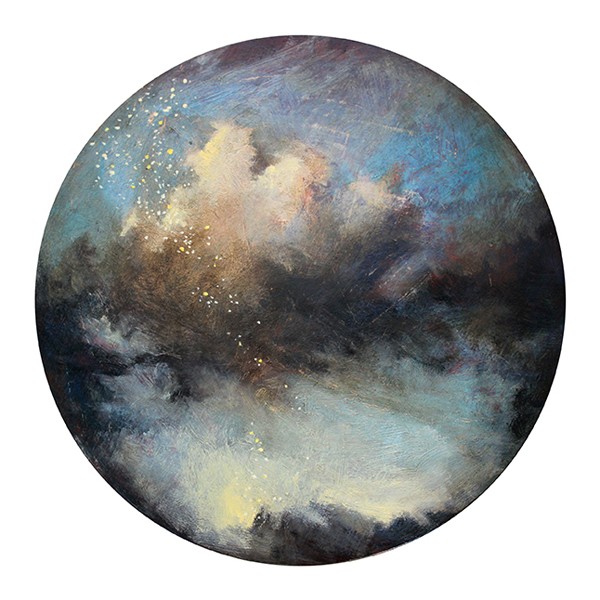 A few months ago, I found myself on a ship somewhere in the Pacific Ocean.
There was water all around as far as I could see. Upwards was sky…. limitless space… cloud-filled by day and starry by night. The rare Venus and Jupiter conjunction was playing out in the celestial drama. I tracked the stars every night with an app on my phone – marveling about how we circle around each other.
One cold, squally night I was on the top deck looking over at rails at the dark wake. Only one other person was on deck with me – a stranger. It was eerie and quiet and I felt vulnerable – and yet – far away from any land I have known, I felt a euphoric sense of belonging.
This work is about that moment of connection to being where you are.
Wherever you are.
– Susie Dureau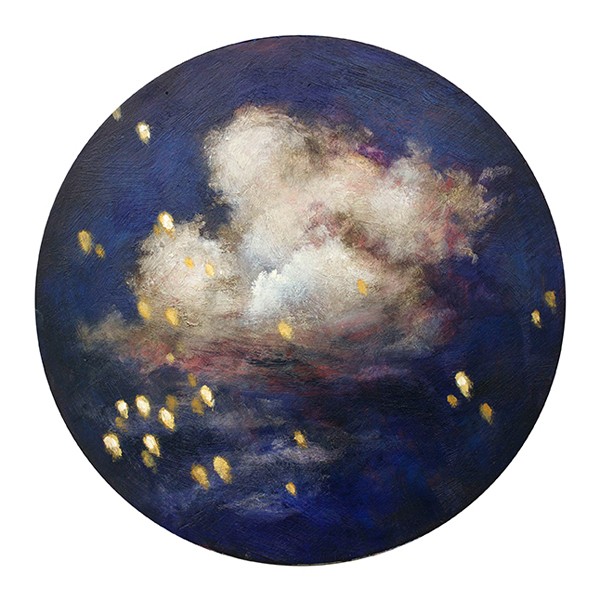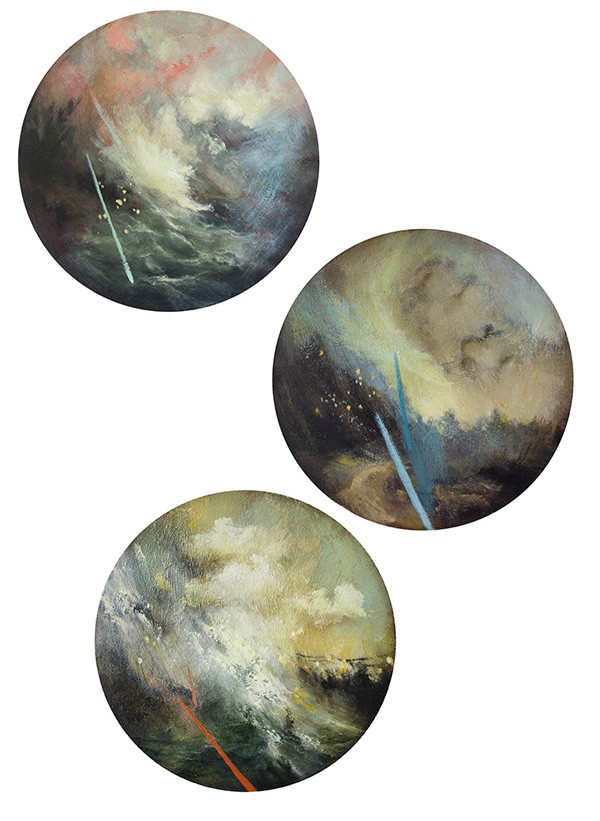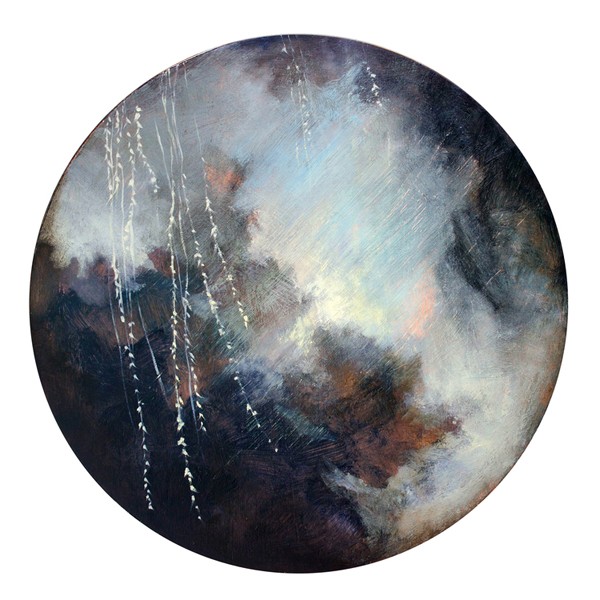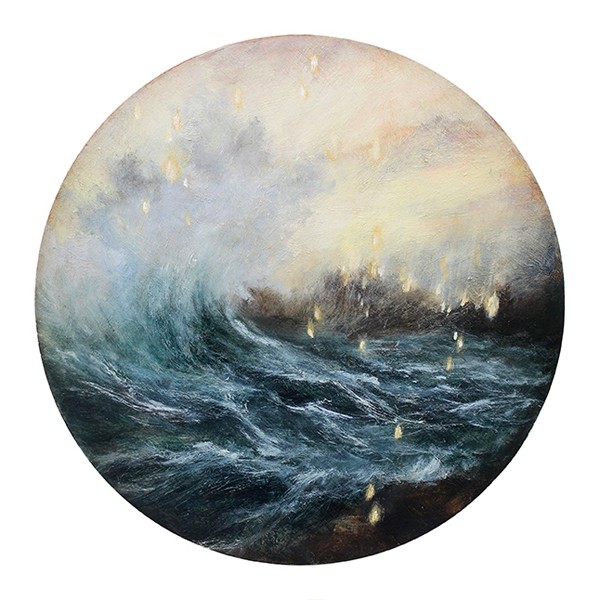 Some of these paintings by Susie Dureau are currently available at 583 Elizabeth Street Projects.
Visit Susie's website here.
Save