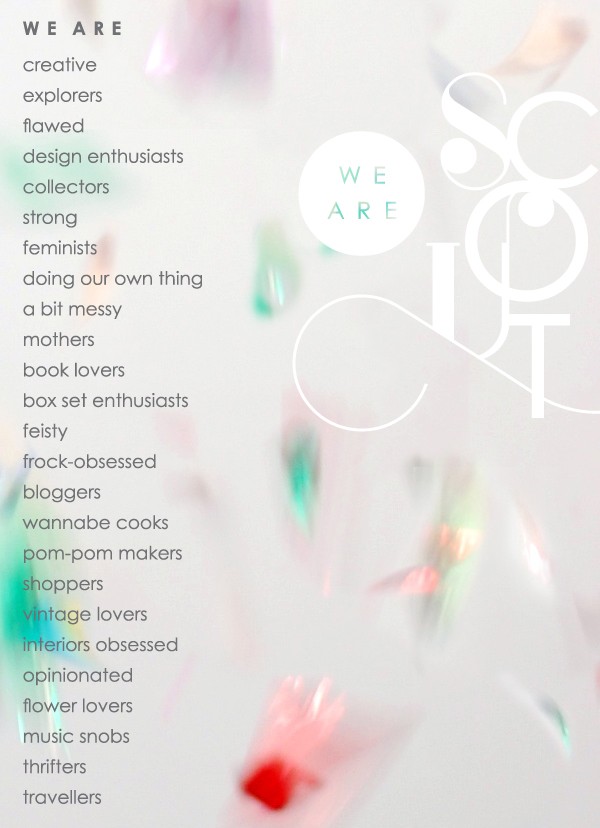 If you're reading this post, then you've successfully found your way to We Are Scout, brought to you by Rebecca (formerly Wee Birdy) and Lisa (formerly the red thread). Nice one!
We hope you like our new home. Have a look around and let us know what you think.
Keep in mind that we're still a work-in-progress, and we'll be tweaking and adding new features over the next week, so please bear with us while we iron out the wrinkles.
In the meantime, make sure you check back throughout the day, every day this week, as we've lined up the most amazing giveaways, hand-picked from our favourite brands and designers. We figured they'd make the ideal housewarming gift for We Are Scout, and they're our way of saying 'thanks' to you for sticking with us.
While you're here, make sure you sign up to our weekly newsletter (see top right in the sidebar), which will keep you up-to-date on everything you need to know, along with some new and exclusive content, including a free printable art poster.
If you liked reading the red thread and Wee Birdy, we reckon you're going to love We Are Scout.
Welcome.