If you need another incentive to buy SCOUT magazine – apart from the 146 pages of ad-free goodness, new contemporary craft tutorials (ranging from simple to a bit more complicated), printables, a section on wrapping with fabric, wonderful gift lists and wishlists from eight stylists, creatives and bloggers, and a food section featuring 19 delicious recipes – then this is for you. Anyone who purchases a copy of SCOUT before Christmas day 2013 will automatically be in the running to win all these lovely things.
EDIT: The giveaway is now closed. All these lovely things were won by Robyn Carr of Geelong. Congrats Robyn!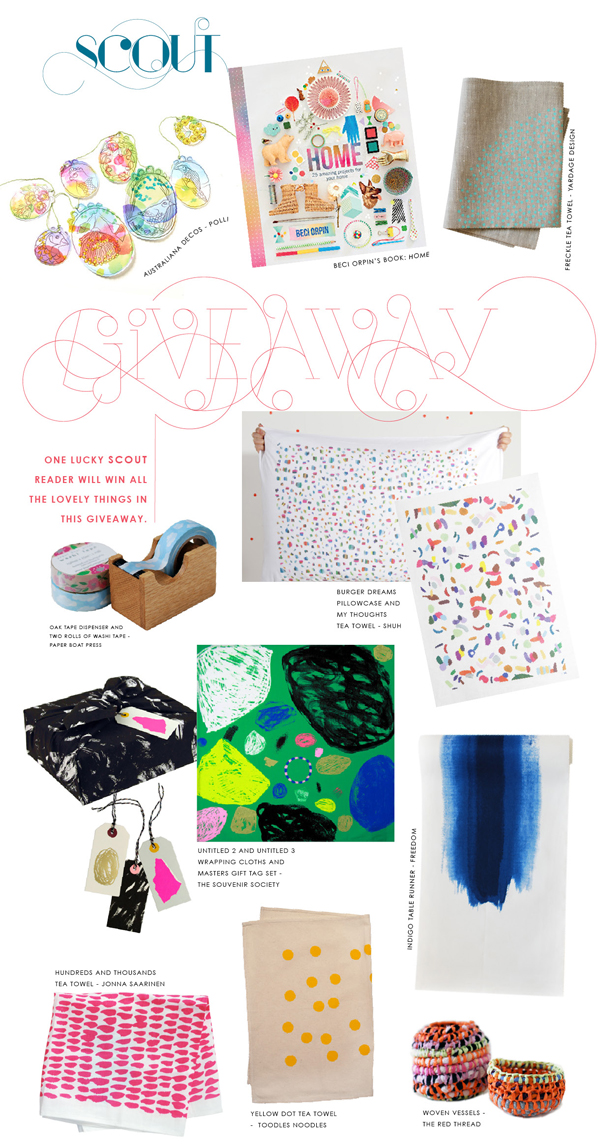 One lucky reader will win everything and I'm happy post internationally. The winner will be drawn at random, notified by email and announced here on the blog.
You can get your copy of SCOUT digital magazine here, and see my previous posts about SCOUT here, here, here, and here.