I'm excited to bring you the first installment of a new series called 'Space to Create'  in which I'll share glimpses behind the scenes with the some of my favourite creatives. I'm always intrigued to learn more about the creative processes and spaces of the designers, artists and makers I admire, and I hope you'll enjoy coming along with as I do that. Some of the folks I feature may be names you're familiar with and others will be lesser known – regardless of that there will be inspiration and insight and lots of lovely creations and spaces to see.
Today's Space to Create belongs to photographer Mariana Garcia-Katz of m2matiz. I met Mariana on Instagram and was immediately drawn to her beautiful images and aesthetic. Mariana's passion for photography, background in design, and her lovely and creative soul is evident in everything she does.
Meet Mariana… and be sure to read on to the end of the post for a fabulous giveaway of two products from m2matiz…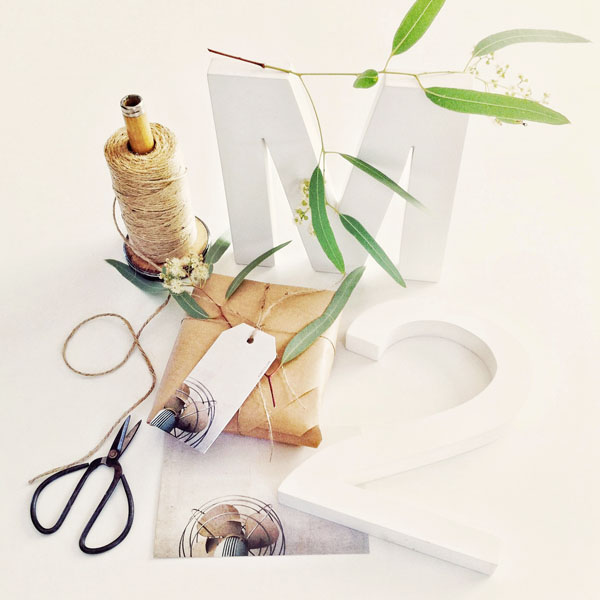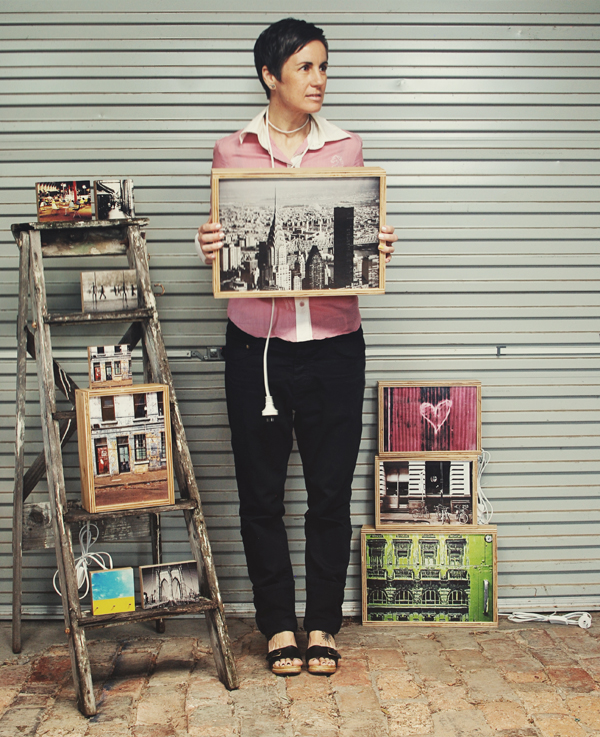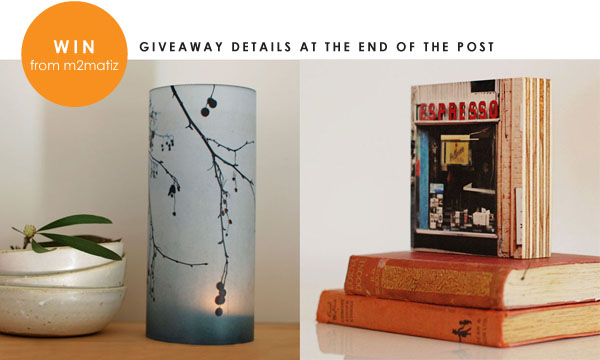 Where do you live?
We, [husband Mark, son Josh 18, daughter Madeleine, 16 and I]  live in a Californian Bungalow in a northern suburb of Melbourne. We're right by the Merri Creek, Ceres Environmental Park, great cafe's and a tram that takes us into the city within half an hour. We're lucky and love it here.
Photos of Mariana's lovely light filled home are Instagram images, taken by Mariana on her iPhone.
Where do you create?
I create and make in my studio which resides in the corner of our back garden. Thankfully, the days of taking over the dining table are over! It was built out of necessity, a multifunctional space where I work and our teenage kids can hang out with their friends for sleep overs, watching tv and/or listen to music.
When do you create? Is it a full time job?
m2matiz is a full time job in that I don't work for anyone else but it's not a 9.00-5.00 job as such. My busiest time is the second half of the year, making products for stockists Australia wide and attending markets around Melbourne.
I have studio and garden envy! Mariana's urban garden features citrus trees, vegetables and chickens.
What path led you to this creative place?
After completing High School, I studied Graphic Art at Preston TAFE. No computers back then, so there was a real emphasis on hands on skills and the use of different tools and materials. I worked full time for many years in a commercial environment, for a range of Melbourne design studios. In 1993, my husband and I started our own business Matiz Graphics, servicing clients' graphic art and design needs. Having children and being a stay at home mum led me to dabble in making clothes for both woman and children. A friend and I started a business which lasted a little while but that next step seemed too daunting at the time. Still feeling the need to be creative, I studied Interior Decoration and Design at RMIT in 2005-07. Photography, however, was becoming more and more of a passion and in 2009, I felt inspired to create products using my photographs as a basis.
What's your elevator pitch? How do you describe what you do?
photographer, designer, maker
the more i photograph, the more i see… the more i want to create.
m2matiz is a graphic art and design studio headed by my partner and I both graphic artists/designers. We design and produce artwork for print based mediums, which include business cards, letterheads, brochures, invitations and packaging.
The m2matiz product range combines my love of photography and my skills in graphic art and design to produce a range of gift cards, gift tags, the t.lighthaus©, the luMierebox and more.
How would you describe yourself in six words?
creative, a perfectionist, generous, honest, a listener, a night owl.
Where do you find inspiration and motivation?
Charles and Ray Eames are a constant source of inspiration for me. With two tattoos inspired by Ray's textile designs and one of the Eames Office logo, you might say I'm slightly obsessed with them. They were a partnership so very very talented in many different areas of design. I recently visited their lounge room set up at the Los Angeles County Museum of Art [LACMA]. I'd seen it in so many magazines and books but, seeing it in person was an absolute privilege. It made me love them and their sense of aesthetic even more so. An interior so very warm, inviting, unpretentious and full of creativity.
Mother Nature and our environment also wonderfully inspirational. The flora and fauna of our country, is truly spectacular. We are also extremely lucky with the technology we have available today. The digital world allows me to experiment and bring my ideas to fruition, almost instantly.
What are the essential items in your workspace?
Once I've edited selected photos, making products, cutting, folding, packing, stamping and tying with string is next. A clean working space, a little greenery from the garden, photos of my family, inspirational images, music and of course, all my tools and materials to bring it all together, a cutting matte, scalpel, lots of sharp blades on hand, steel rulers, rolls of kraft paper and string and my favourite letter stamps are all my essentials… and I feel I've missed a few things.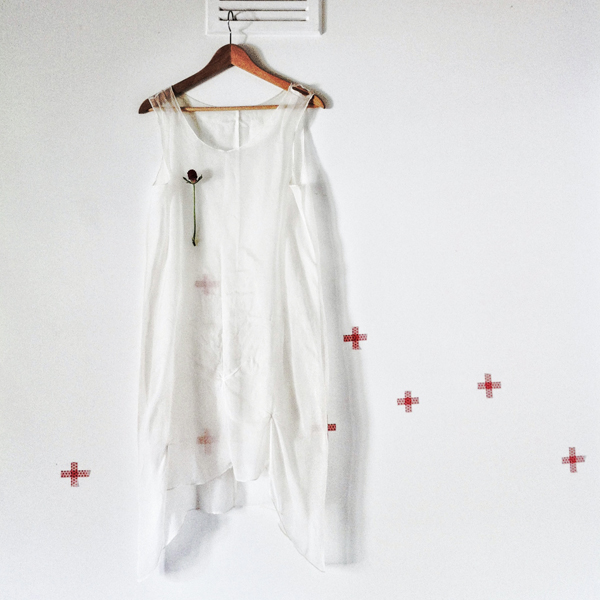 The two images above are Instagram images, taken by Mariana on her iPhone.
What advice do you have for aspiring creatives?
Follow your passion, your heart and create unique to you. If you can afford a website or if you can create your own, I'd recommend it. I believe my website has truly been one of the best tools for me yet.
Do you have a dream that you'd love to fulfill?
Given that m2matiz evolved very organically and really, without planning, I think I'd like to continue on that path. I'll keep doing what I love and wait to see where it takes me. I've always been one to take life one day at a time; you can be guaranteed surprises that way. Somewhat humbling I think.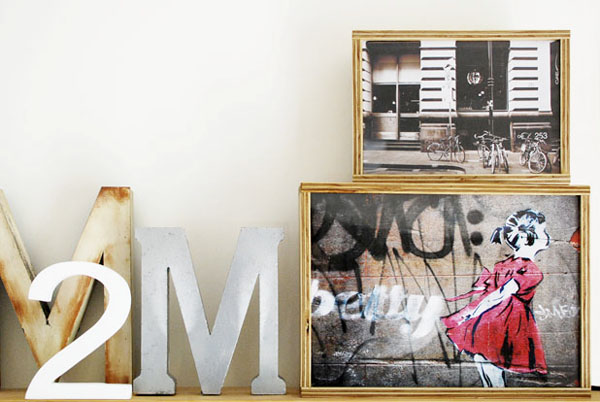 m2matiz Giveaway
Mariana is generously giving you the chance to win a m2matiz t.lighthaus© or block featuring any image from her gallery. For your chance to win, just visit the t.lighthaus© and block pages on the m2matiz website and leave a comment on this post telling me what you'd like to win and which image is your favourite.
Mariana will post the prizes internationally, so the giveaway is open to everyone. Leave your comment by next Wednesday, 24th April, and the winner will be chosen at random and announced here the following day.
Edit: Sorry if I wasn't clear… there will be two winners. One lucky person will win a t.lighthaus© and another person will win a block.
All images: Mariana Garcia-Katz for m2matiz.
Website: m2matiz.com
Instagram: m2matiz
Save
Save