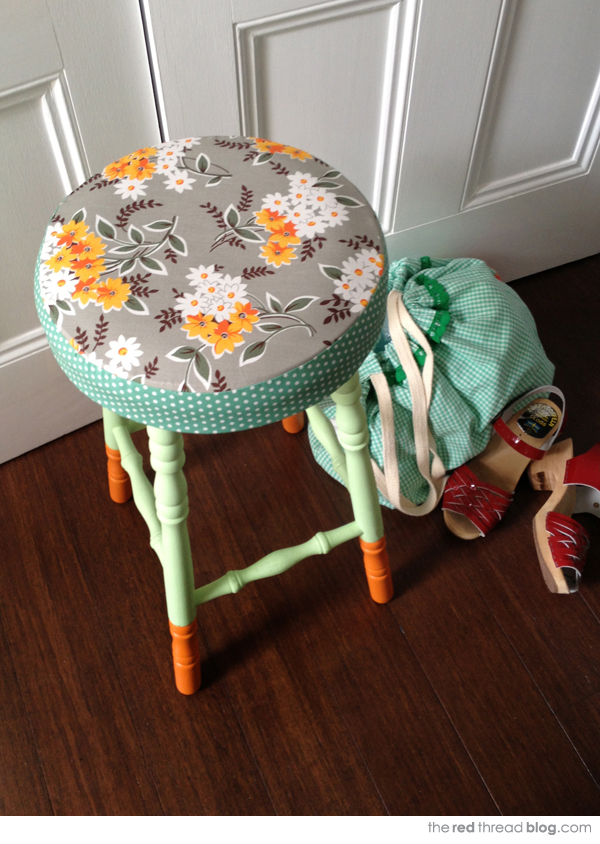 I'm guilty of stopping to check out what people are discarding on council collection days. Roxy's refrain from the back seat is always "Oh muuuuumm!!". But I enjoy scanning the piles of stuff destined for the tip in the hope of spying a piece of furniture that I can revamp and put my own stamp on. That's exactly what happened when I saw this awful old stool on the grass verge. I saw past the drab dark timber and the foul black pleather and had a clear vision of how I'd give the stool a new lease of life.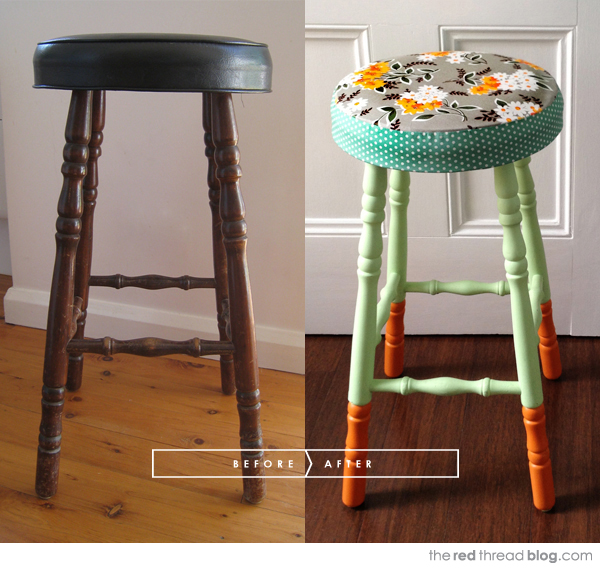 All up the made over stool cost me less than $5. If you have a breakfast bar a collection of mismatched stools like this would look very vintage chic, and you could put the money you save not buying designer stools towards that gorgeous mint green KitchenAid mixer you've been coveting. The seat cover is easily removed for washing, and if you made a couple in different fabrics you could swap them around for a whole new look.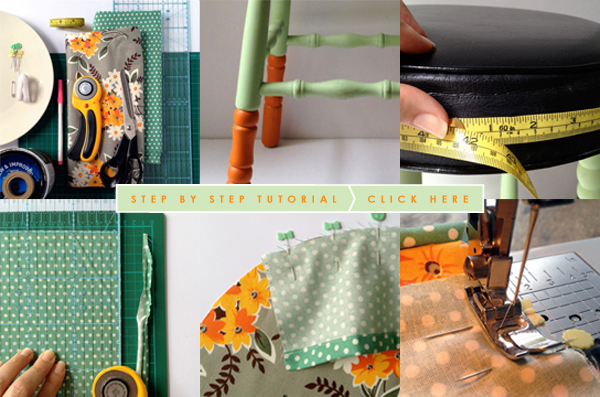 Click through to my post on Crafttuts+ for the full tutorial on how to makeover and upcycle an old stool for under $5. For more inspiration on revamping old furniture have a look at another stool which I covered with a patchwork top, and the old veneer sideboard that I upcycled into a retro stylin' TV cabinet.