I have to admit that I've never had great luck choosing a sofa. In the past when I've bought something that looks fantastic it ends up being uncomfortable, or I've gone for amazing comfort and hated looking at it every day! My new sofa however is so super comfortable and I really love the design. Winning!
Now I have the sofa I'm planning to update my living room for the change of seasons. But first, let me show it to you.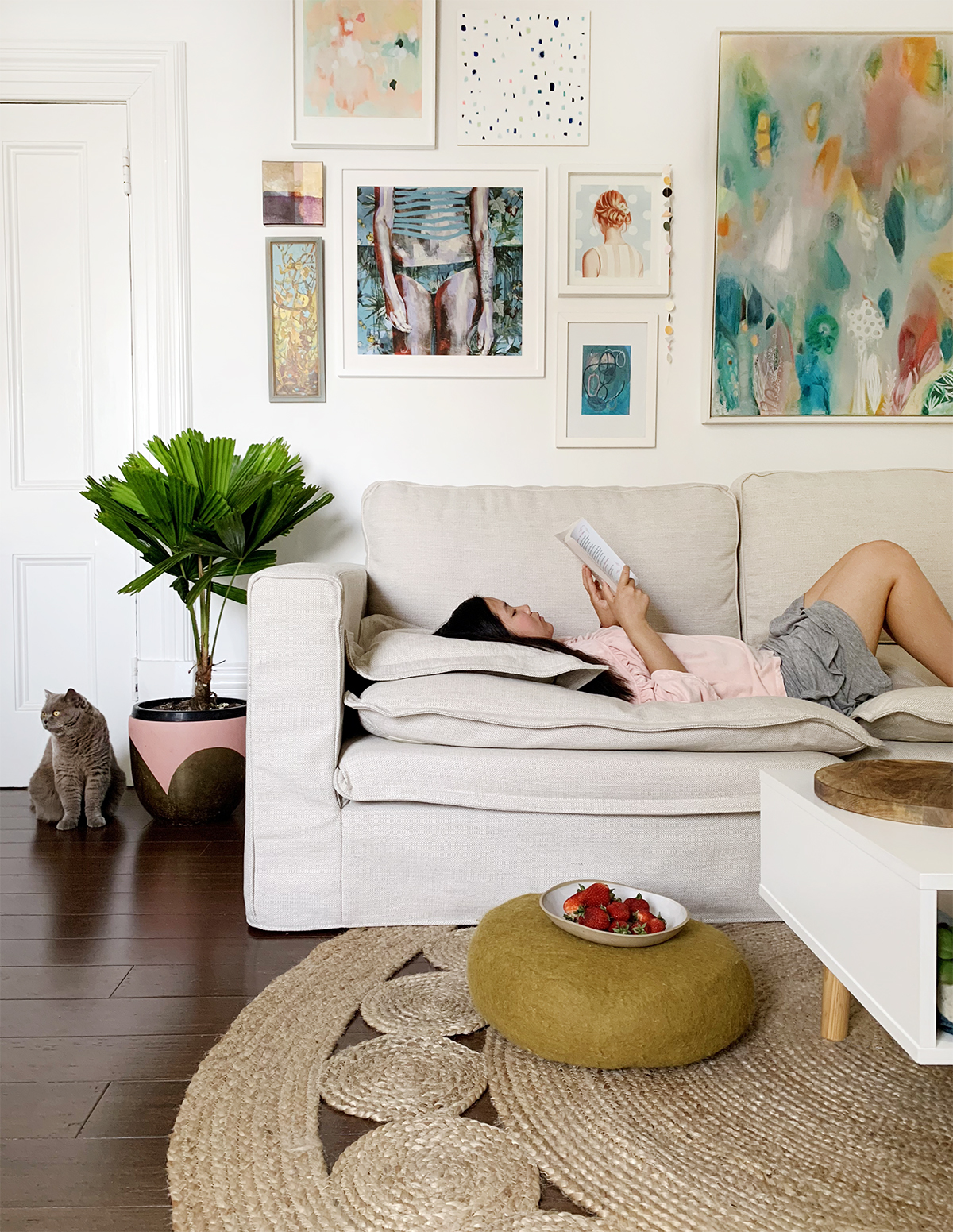 This is the Slouch sofa from Early Settler. Slouch by name, slouch by nature! It's made for hanging out and relaxing on. The best bits: it's very deep so there's lots of room to sprawl; comfort factor is high because as well as the generous size there's an abundance of cushions – two layers on the seat so you can sink right in – and lots of scatter cushions (that you can see in the last photo); and the back cushions are super plump and soft. Sooo comfy! We have the 2 seater and it's easily the size of a standard 3 seater. Importantly, the design is simple and contemporary with a square shape and arms, complimented by the layers of cushions. Having both a cat and an asthmatic child the removable, dry cleanable 50% linen covers are an added bonus.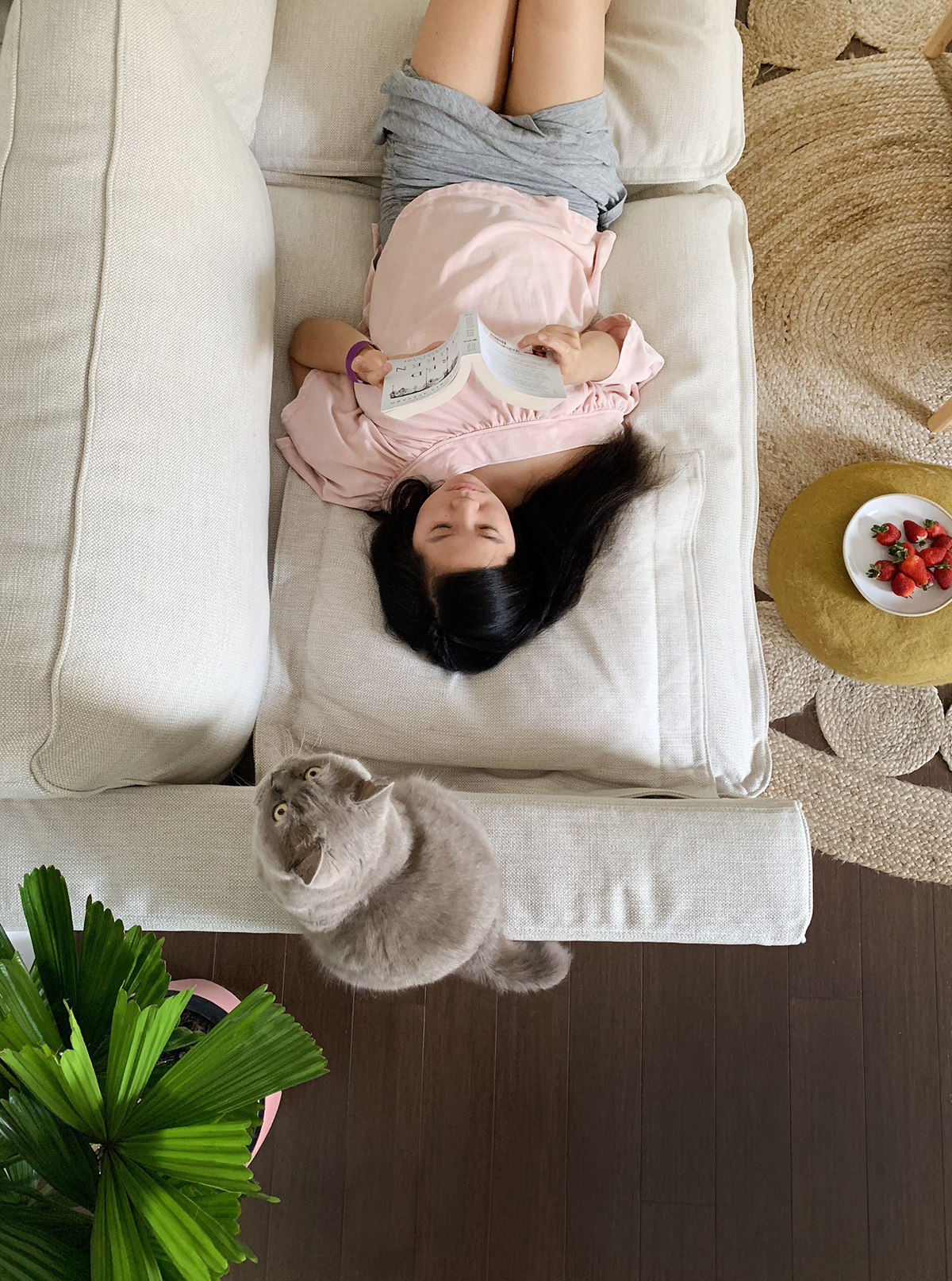 You can see in the top photo that we have a (cheap) white coffee table that I'm going to pass on to a friend. Until a year or so ago I never had a coffee table because they're not really my thing. But I gave it a try and now I've decided to go back to not having one – instead I'm going to buy the Slouch ottoman and a large tray to use as a 'coffee table' top when needed. The rest of the time the ottoman will be put to good use for our feet. The more slouching the better!
I love the idea of layering rugs in contrasting shapes and materials – they're next on the agenda to update the living room. A new throw and a textural cushion will add a little pattern and more layering while still maintaining a neutral palette which I'm loving for summer living this year.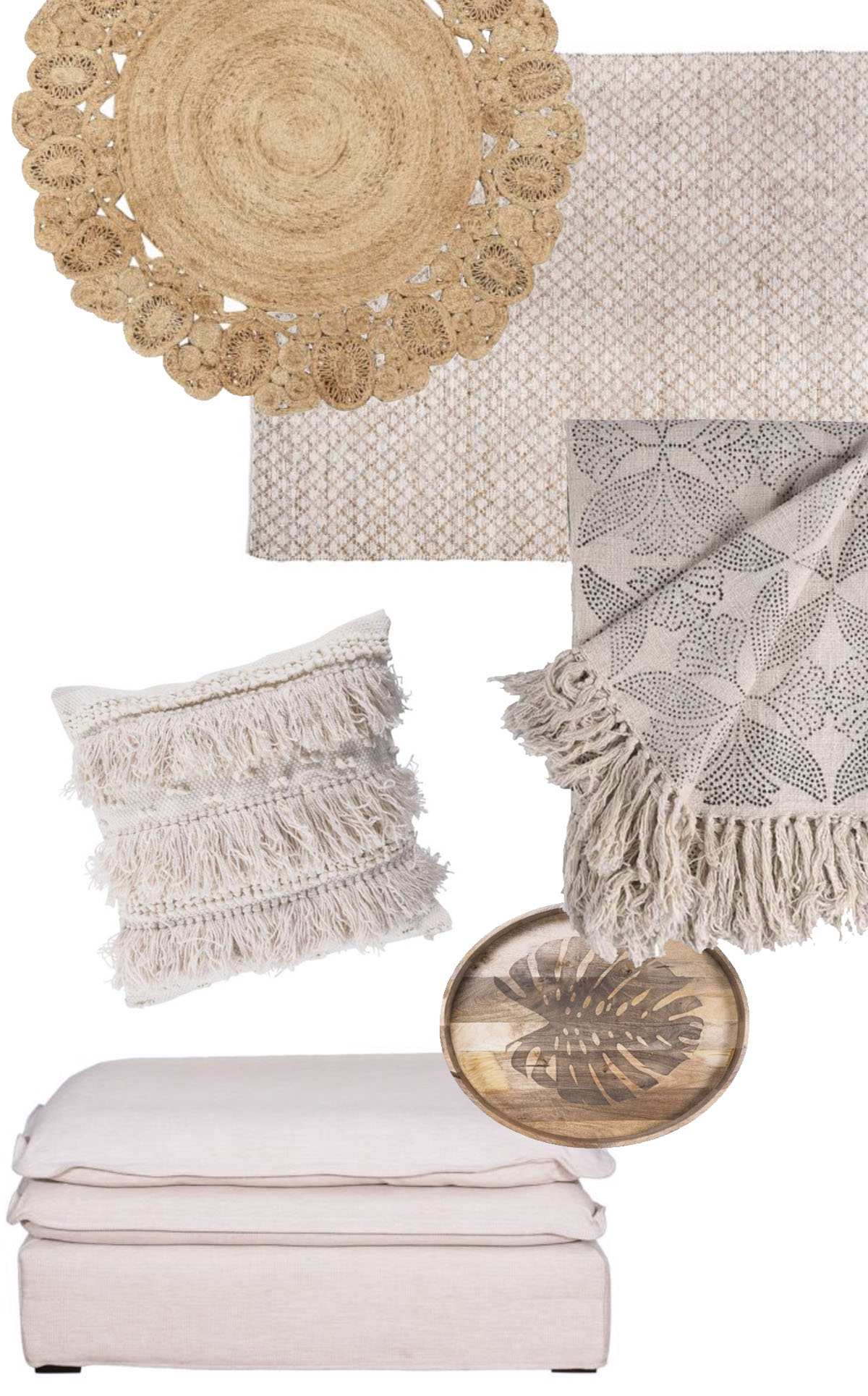 I have to admit that I like to change things up at home fairly frequently… choosing a sofa that's neutral makes it easy and inexpensive to makeover the whole living space just by moving plants around and swapping cushions and throws. It's fun to rotate cushions between the bedrooms (check out Roxy's bedroom here) and living room and to mix and match to create different combinations and moods. Just by adding a couple of new accessories every now and then you can continue to keep things fresh and interesting.
Disclosure: this post is in collaboration with Early Settler. I only partner with brands that are a good fit with We Are Scout, our aesthetic and what you, our readers, enjoy. Furniture and styling choices, words and opinions are all my own. Thanks for supporting the brands that allow me to keep on scouting.