Today Pinterest released the 'Pinterest 100': the top 100 predictions for 2018 based on pinning trends and popularity across 10 categories.
I've scouted some of my favourite examples of Pinterest's predictions of the top home trends. Some have recently surfaced on our radars, steadily getting love, while others have been around for some time. Let's take a look at what will continue trending for home throughout the next 12 months, in no particular order…
Top 10 interiors trends 2018
1 /  Resort-inspired style
The resort vibe at home is a big trend that is showing up in many ways. Reflecting our need to slow down, spa style bathrooms are high on the wishlist of many of us. Also driving this trend are rattan furniture (a huge trend in itself), tropical prints and indoor plants.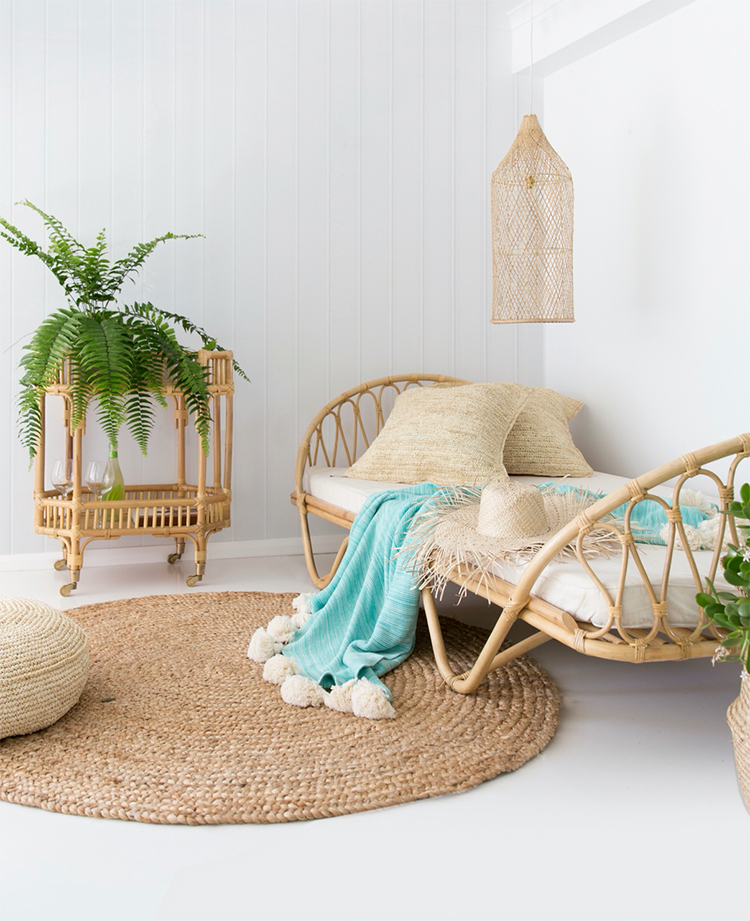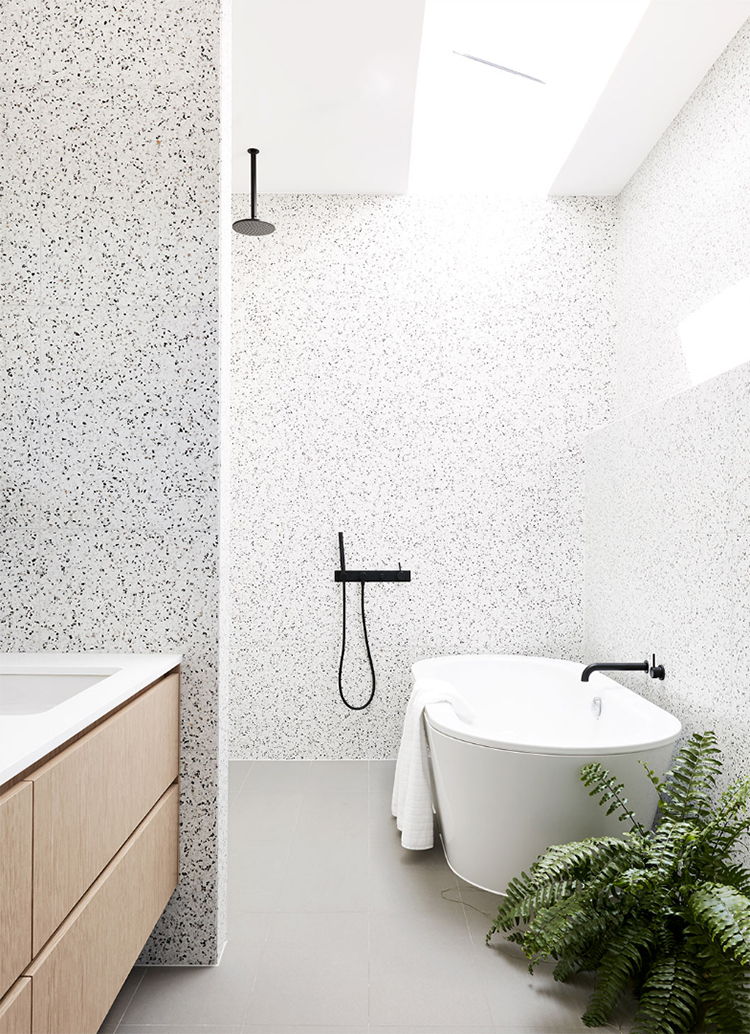 2 /  Mixed Metallics
Mixed metals continue to reinvent themselves. We've embraced gold, copper and bronze… they still have a lot of life left in them, but will we see silver shining next?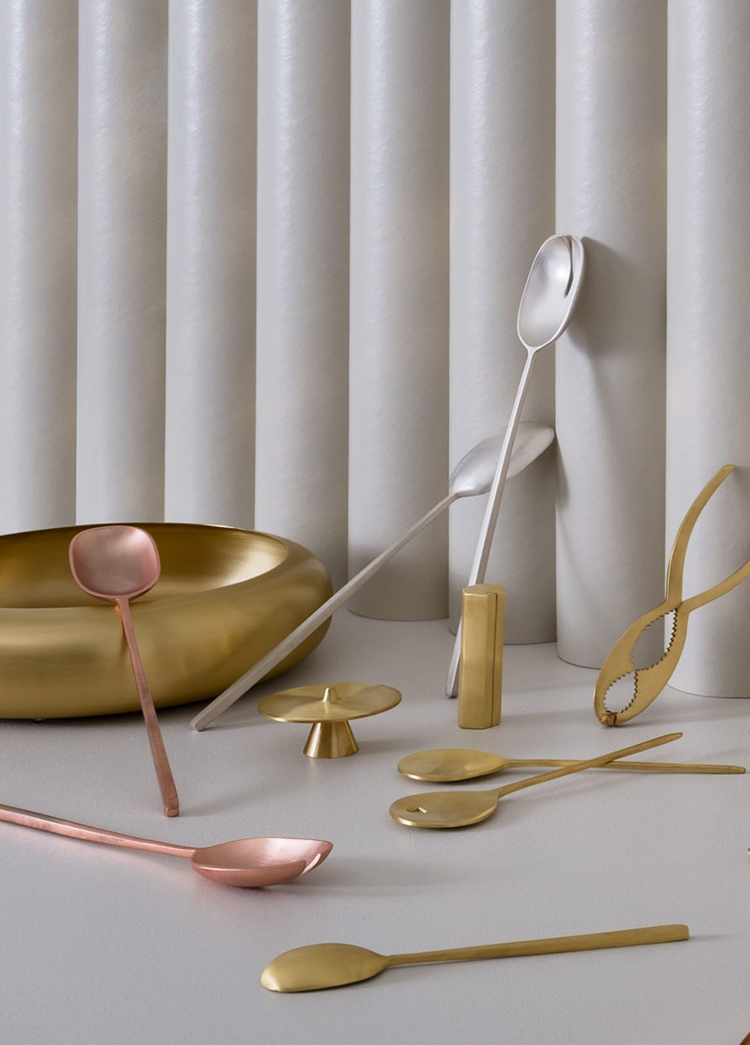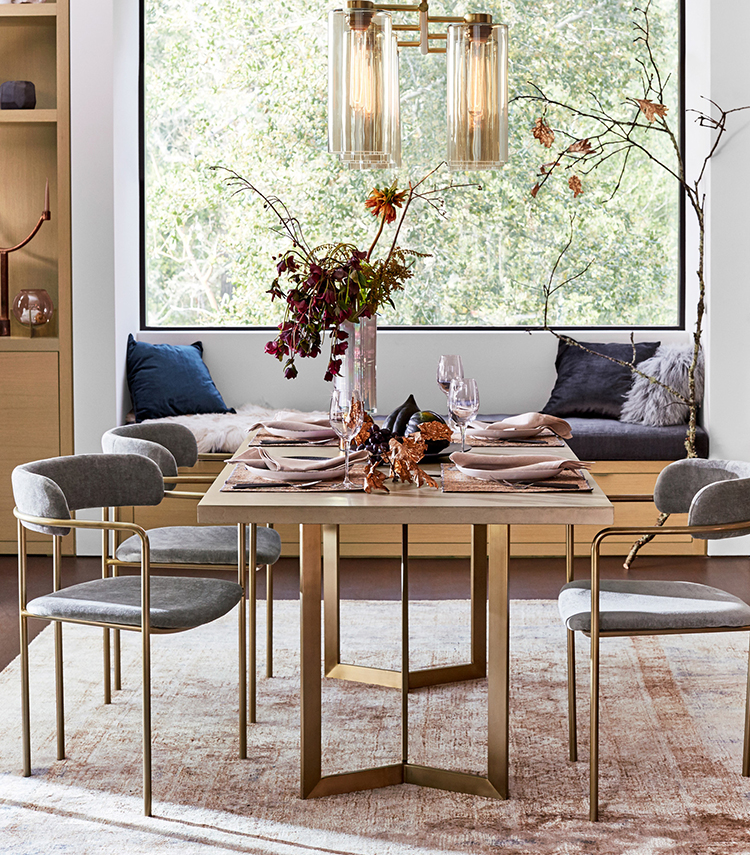 3 /  Terrazzo
A personal fave of mine, terrazzo is popping up in homewares, kitchen and bathroom renos, on furniture and even jewellery.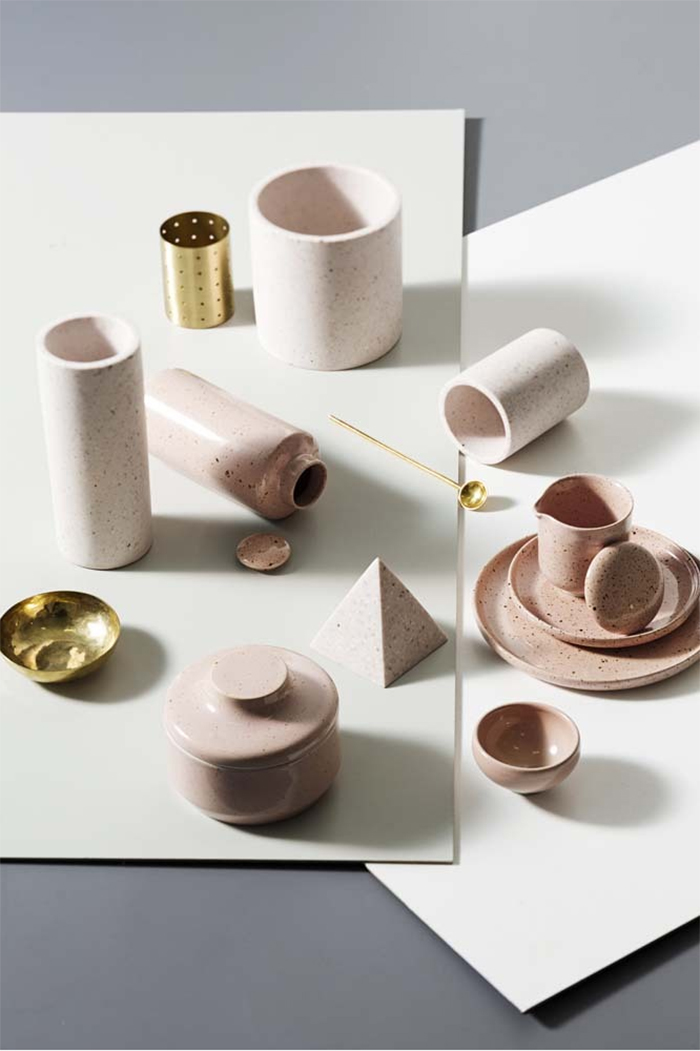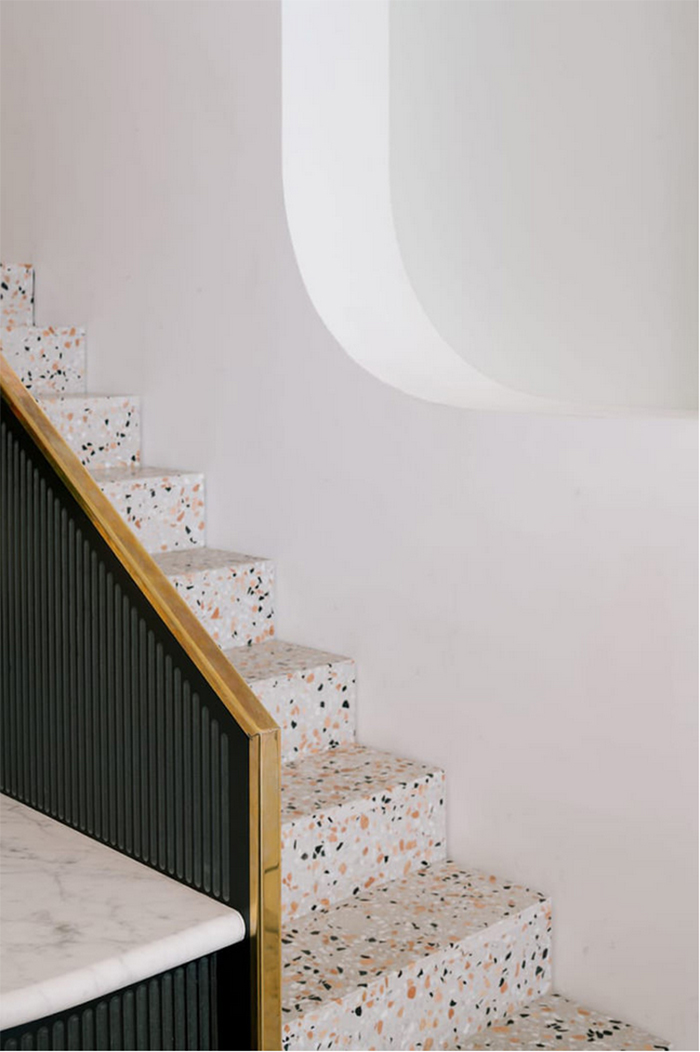 4 /  Statement ceilings
Transforming a space from the top down, ceilings are the new blank canvas for wallpapering, painting or otherwise injecting style into.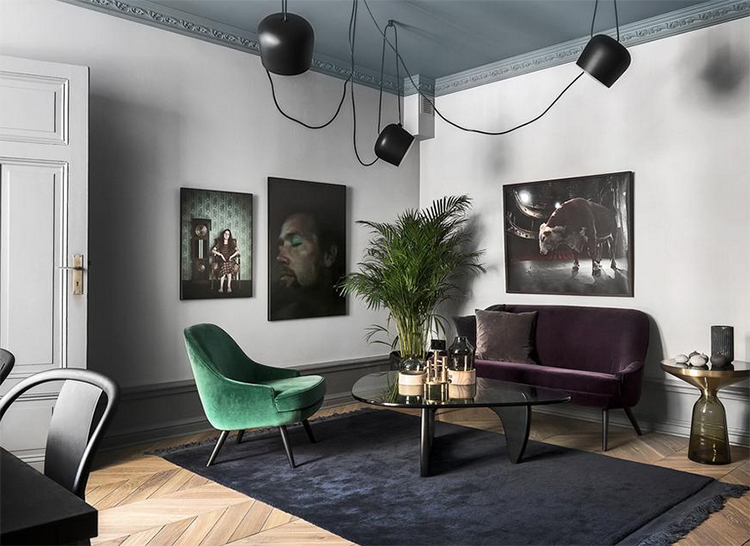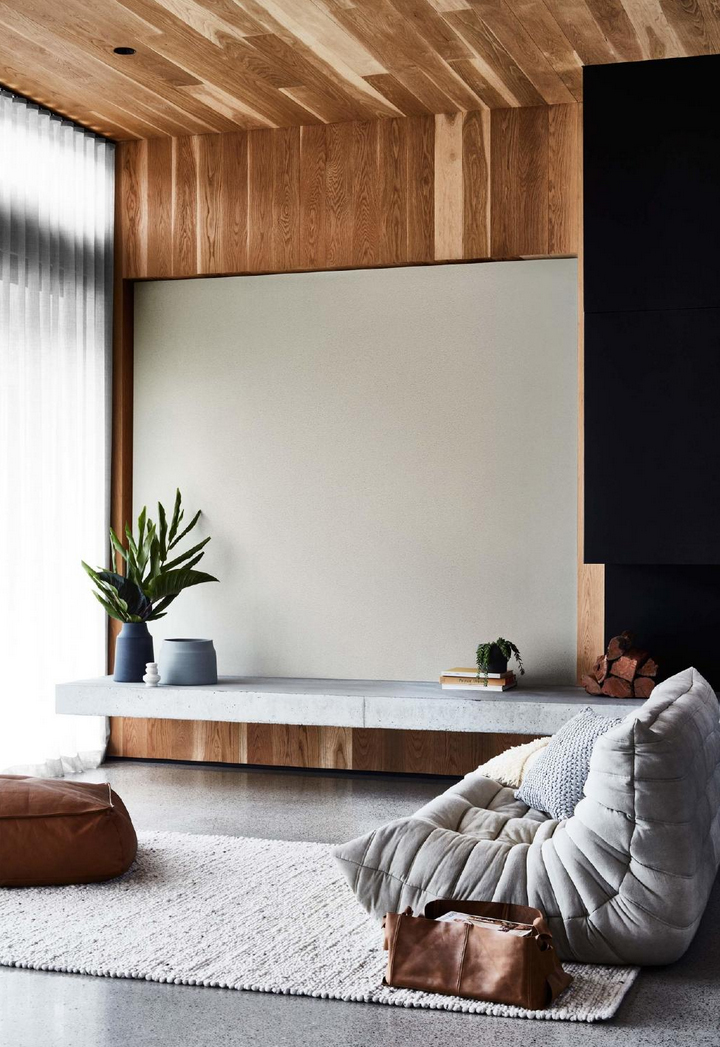 5 /  Bone inlay
Beautiful and dramatic, bone inlay is a stunning detail that injects interest into a space.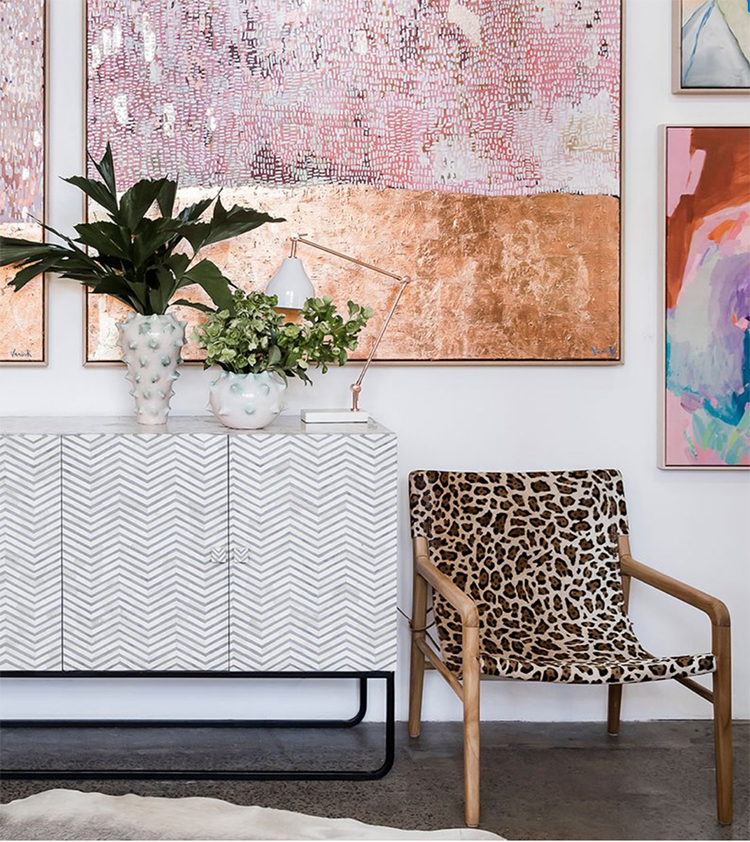 6 /  Wood
The warmth of wood is finding its way onto our walls as well as underfoot. You can see more of my favourite uses of timber in my trends post on wood interiors.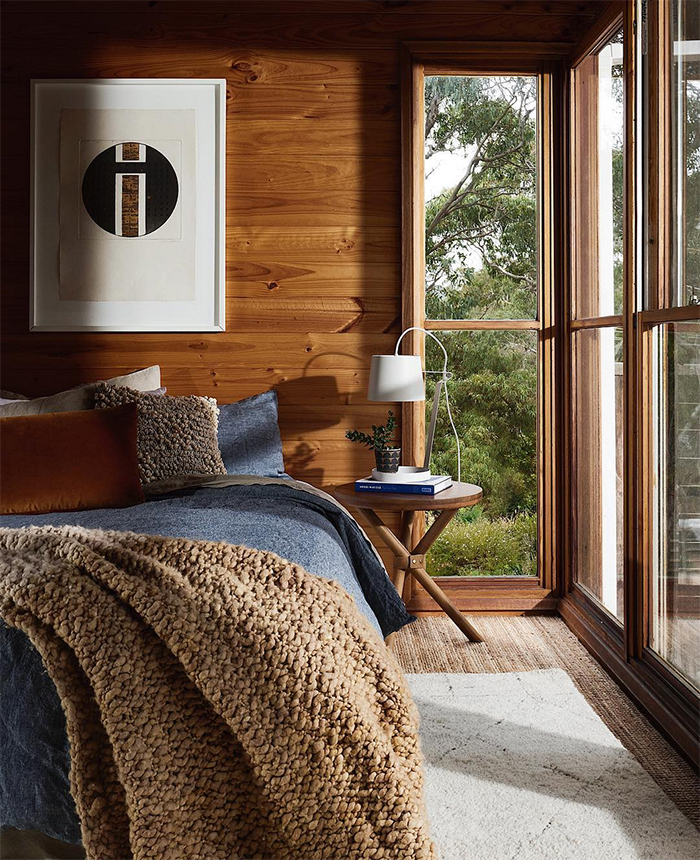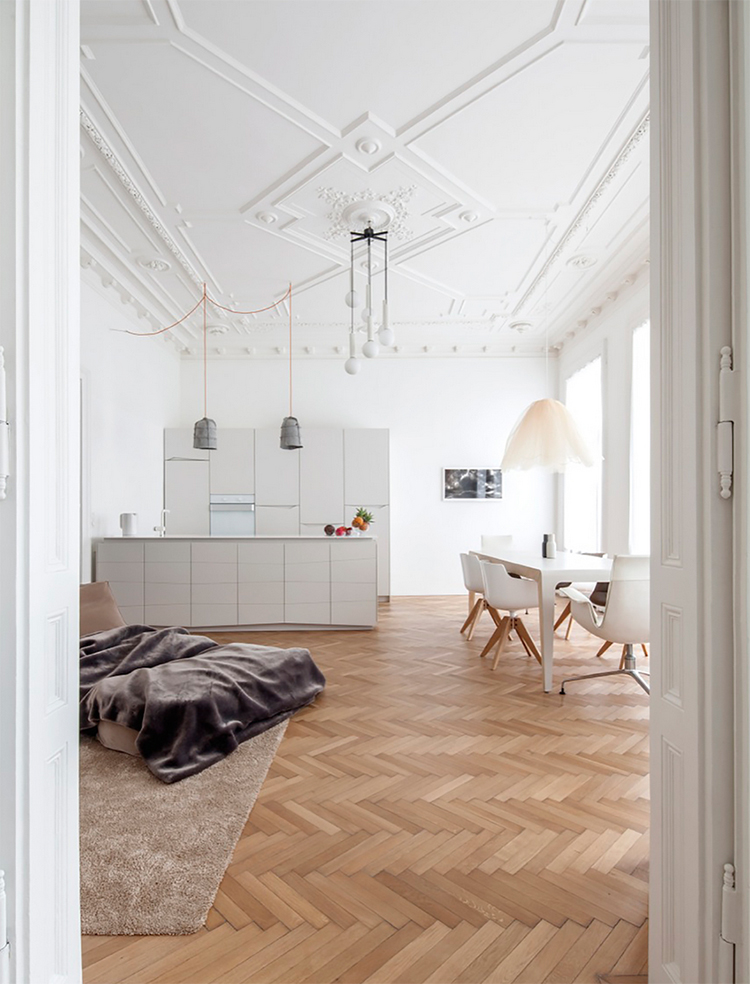 7 /  Statement front doors
From the traditional red of London's doors to millennial pink, charcoal or sunny yellow, bold front doors are in.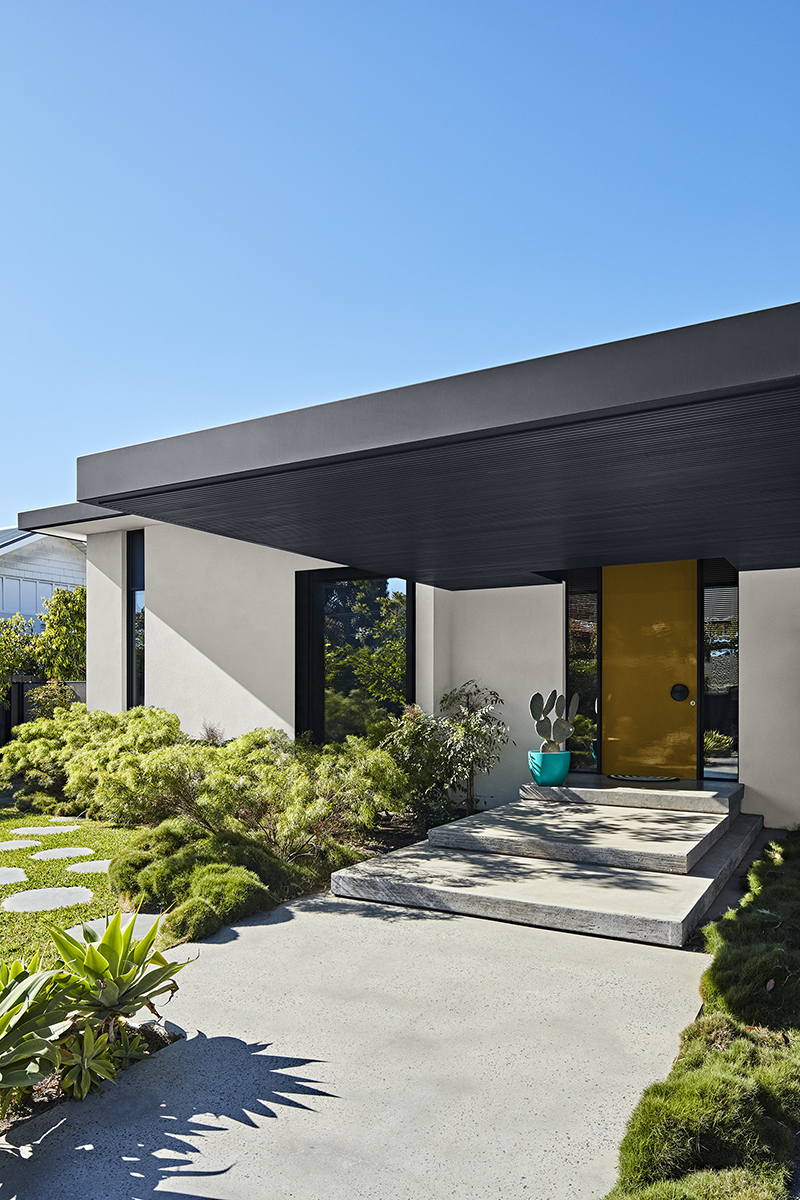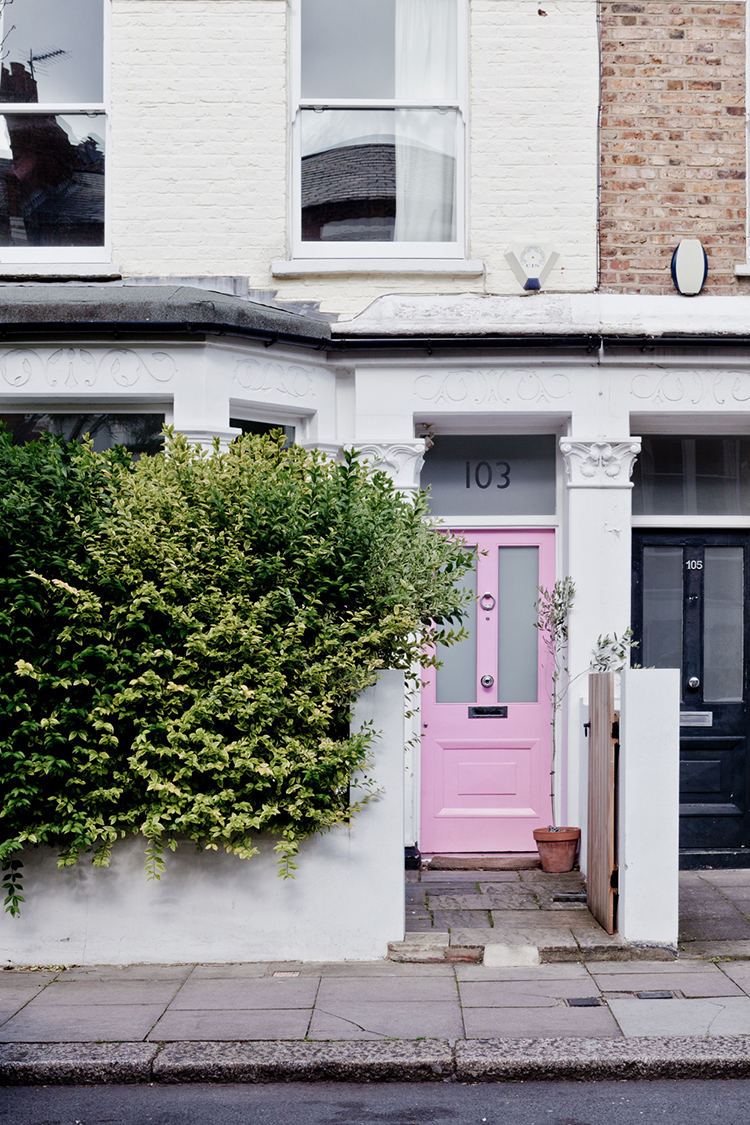 8 /  Patterned plants
The indoor plant trend has been going strong for quite a few years now. It seems that our focus has well and truly moved on from the ubiquitous succulent, the Fiddleleaf Fig (so 2014!) and the Pilea (the 'it' plant of 2017), to plants with patterned leaves.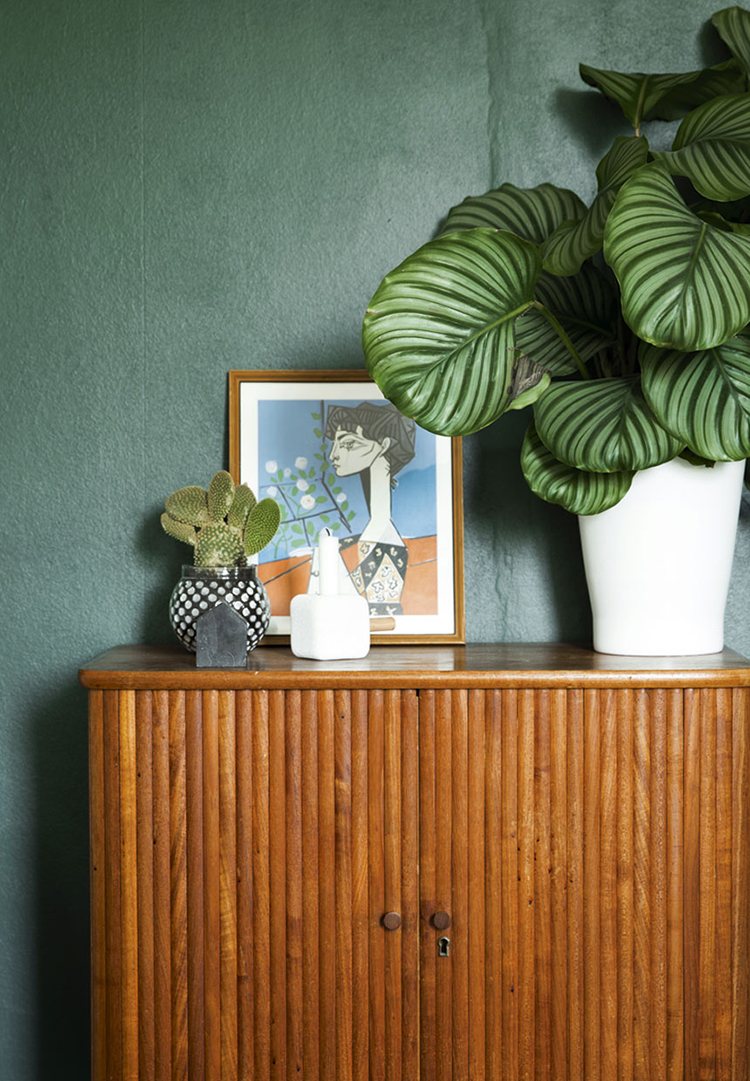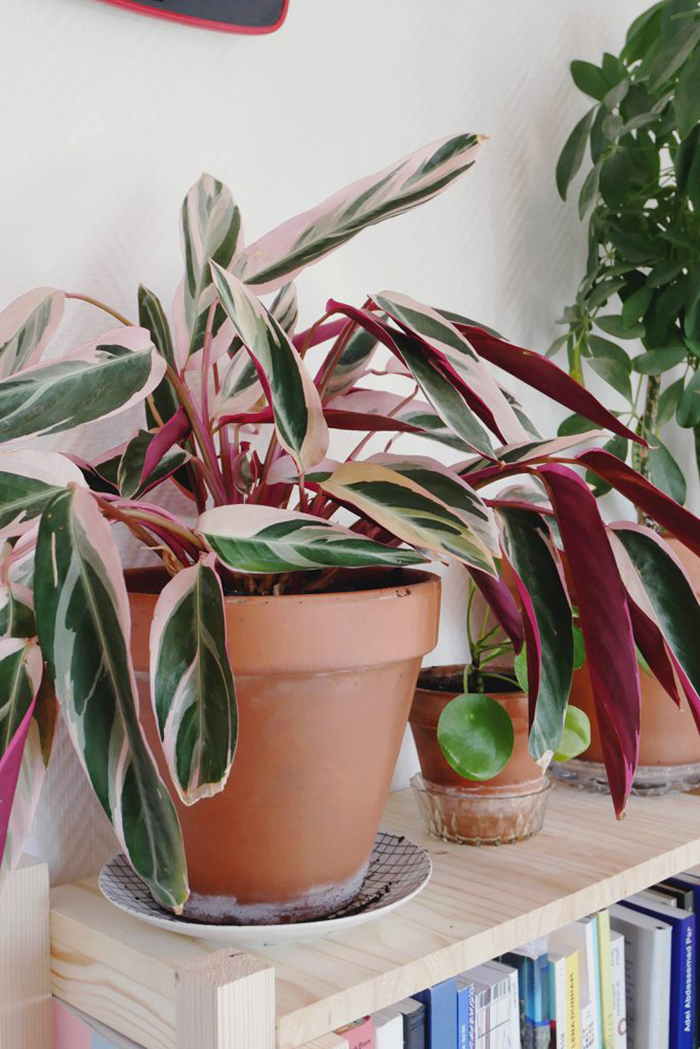 9 /  Large scale wall art
Oversize paintings and prints are filling those blank spaces on our walls. Possibly replacing the gallery wall?
10 /  Sage – the new neutral
Replacing soft grey, beige (was it ever in?!) and more recently the popular greige, is the lovely soft and muted green tones of sage.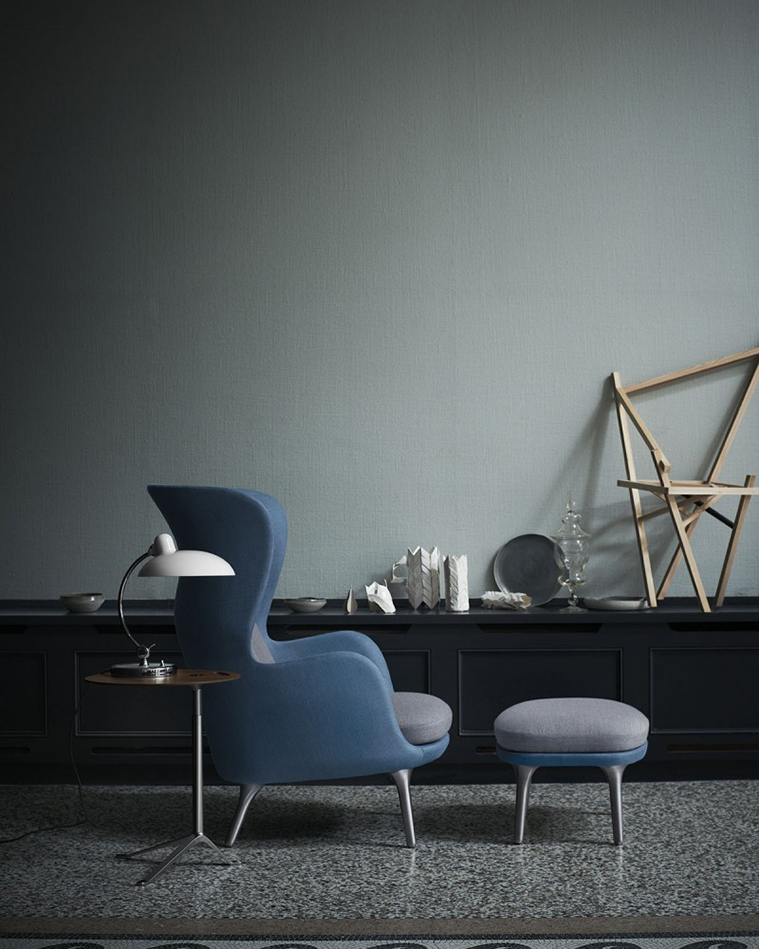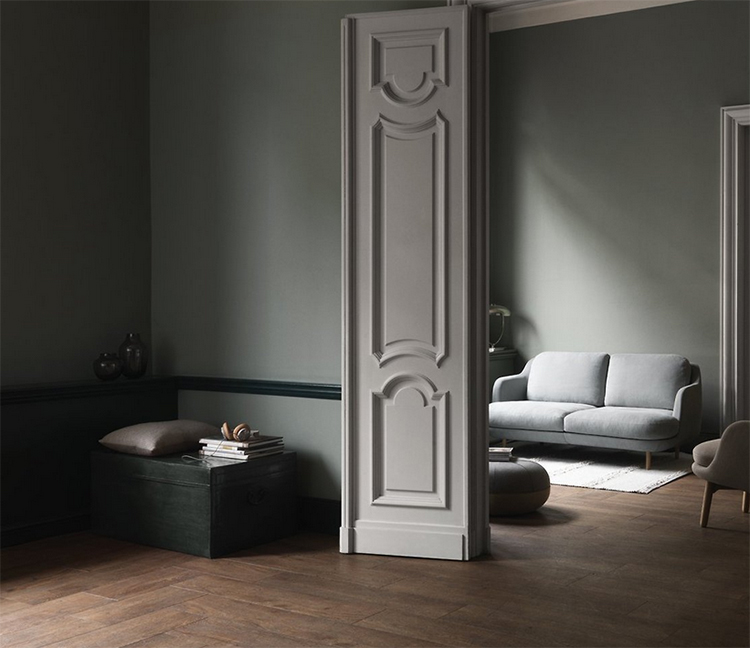 What do you think of the predicted top 10 interiors trends 2018? Are you on board with them? Any surprises?
There are over 14 billion ideas in the home category on Pinterest, and it continues to grow with a 75% increase in pins each year! Crazy, right? If you'd like to see what I'm pinning head over and check out my boards.

You might also want to take a retrospective look at the Pinterest 100 trends in interiors for 2016.