Twin sisters Mandie McPherson and Brook Gossen have this week launched their fabulous new Australian bedding brand More Than Ever.
More Than Ever is about colour, pattern, simplicity and fun. Mandie and Brook say "It's all about mixing and matching because in a house filled with love and chaos things get mixed up, and while life isn't always perfect, it sure can be fun. Our designs are an evolution of the things we love. Gemstones and leaves. Moon and stars. Spots and stripes. Hugs and kisses. Our colours are inspired by the feeling of spring – sunshine, cool breezes and green."
The debut range of More Than Ever bed linen includes 100% cotton sheets, pillow cases, quilt covers and coverlets in clear fresh hues and beautiful simple designs.  The collection is designed to be mixed up for a fun personalised look, or you can keep things simple and classic with matching sets.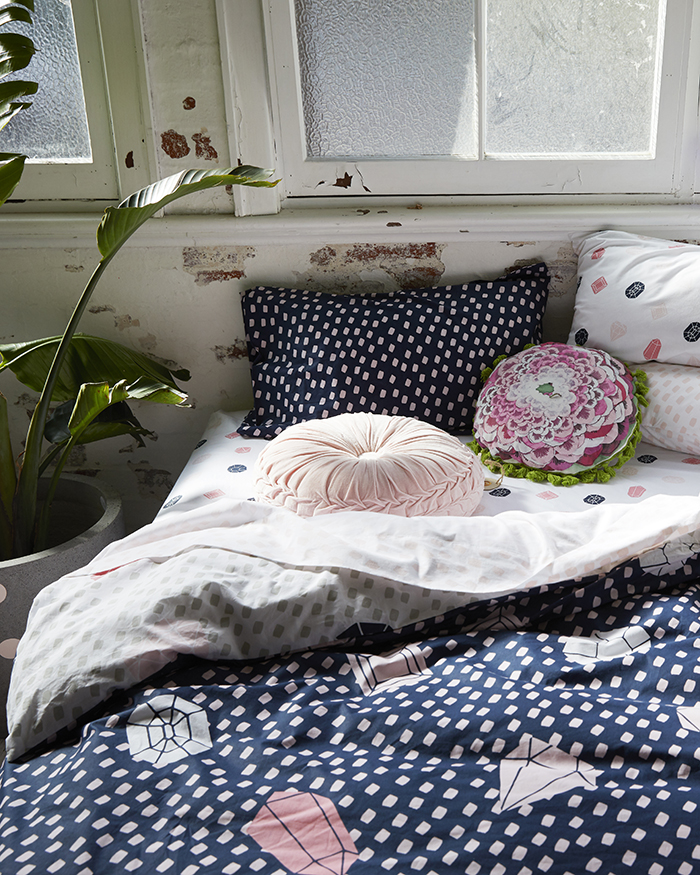 The sisters always wanted to do something creative together. Brook is an illustrator with a love of pattern design and Mandie works behind the scenes to help refine the designs and run the business. I asked them what their favourite pieces in the collection are…
Brook: The zig & zag fitted sheet, paired with the spot & dot flat sheet and night sky side of the spot & dot quilt cover. The sheets are colourful yet understated, and they feel lovely and fresh.
Mandie: Favourites at the moment are leaf me breathless, paired with let's go to bed and the eucalypt side of the pure and simple quilt cover.  The leaf pattern and solid green give her a feeling of calmness in a sometimes chaotic house, and the cheeky quotes bring in a sense of fun to the mix.
"I love that people are taking more risks with how they style their homes. You may as well have fun with it! Not everything needs to match – life isn't perfect, and our homes don't need to be either," said Brooke.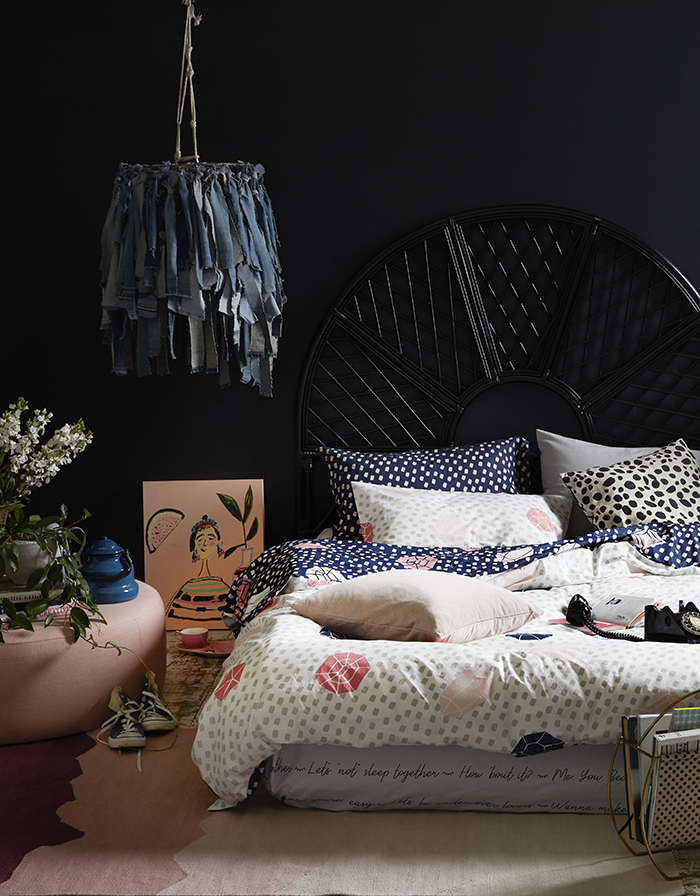 Stay tuned for the More Than Ever offering to expand with cushions arriving before Christmas. Quilted coverlets are also coming, which are perfect for the Australian climate – some nights are too hot for a quilt but a little too cool for just a sheet. Then in time for winter you'll find a new range featuring a warmer colour palette that will mix with the current range, together with beautiful blankets.
Head to the More Than Ever website to shop this fabulous new Australian bedding online.
Save
Save
Save
Save
Save