Last week IKEA's critically-acclaimed Growroom was showcased here in Sydney. Growroom is essentially a DIY vertical garden, but more than that it's an amazing urban farm pavilion that explores how cities can feed themselves through shared food-producing architecture.
The Growroom, designed by architects of the CHART ARCHITECTURE competition, which was supported by SPACE10 – IKEA's future-living lab in Copenhagen – is an ingenious spherical garden designed to optimise space and light for growing herbs and vegetables. The small footprint makes it ideal for urban environments, empowering people move from being passive consumers to growing food locally and in a sustainable way. It's also an urban sanctuary, with the design allowing you to sit inside the spherical oasis surrounded by the plants.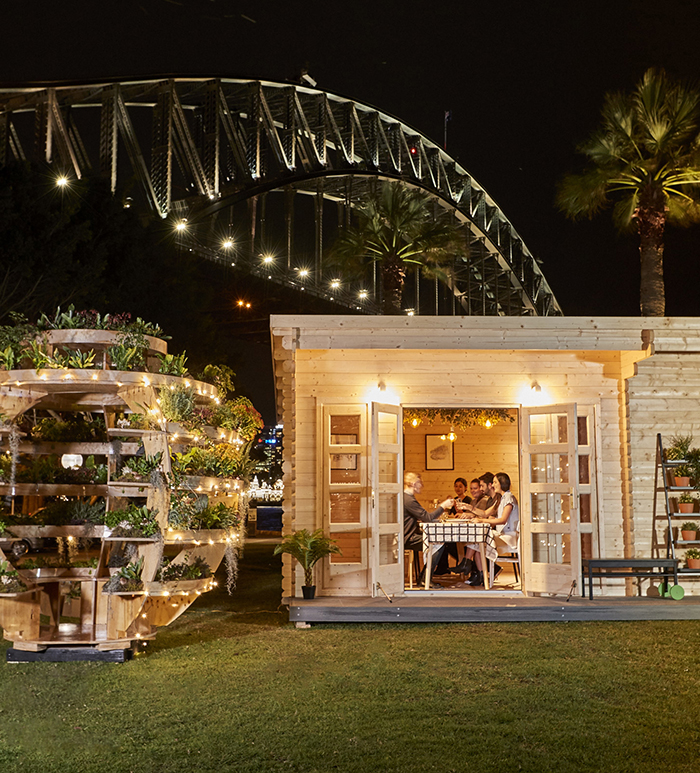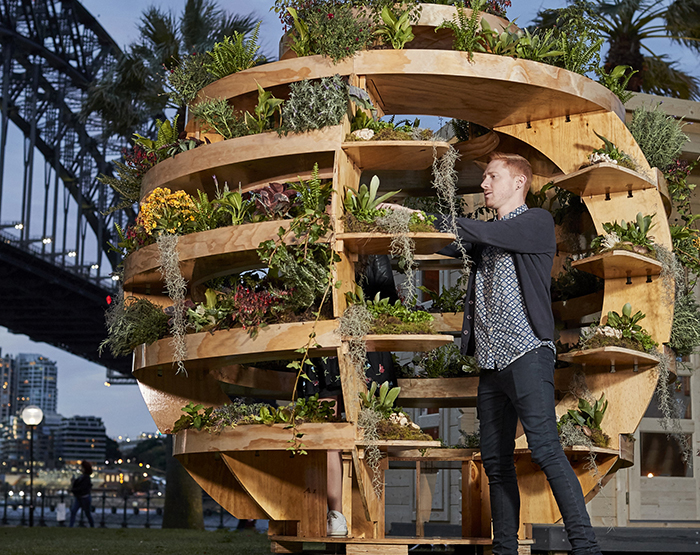 To make the this DIY vertical garden accessible to everyone it's an open source design. The Growroom's Creative Commons Attribution 4.0 International Public License means that the design can be shared, copied and built upon by anyone. Tapping into the emerging potential of new generation technologies available to the public in any major city, the cutting files for the Growroom are available to download for free. All you need to build it is a hammer, screws and ply wood and a visit your centre with a CNC milling machine. The design focuses on making the assembly easy and intuitive. Being produced from a single raw material, the Growroom is accessible and affordable for most communities.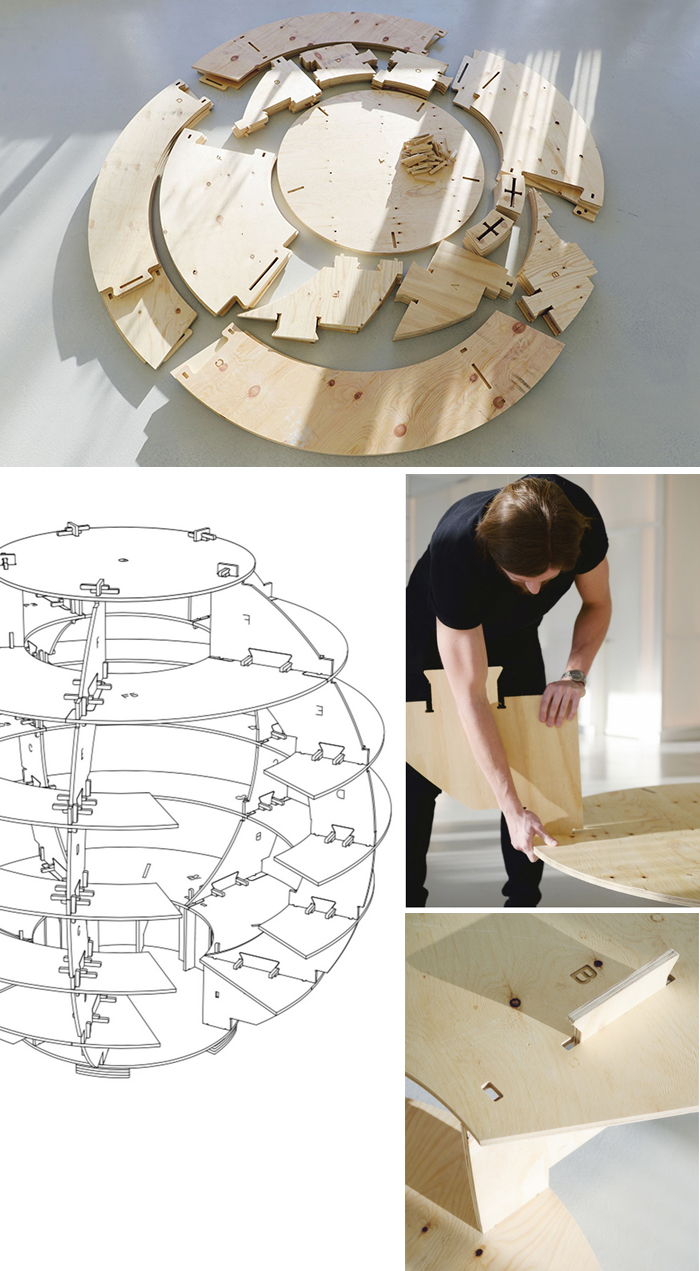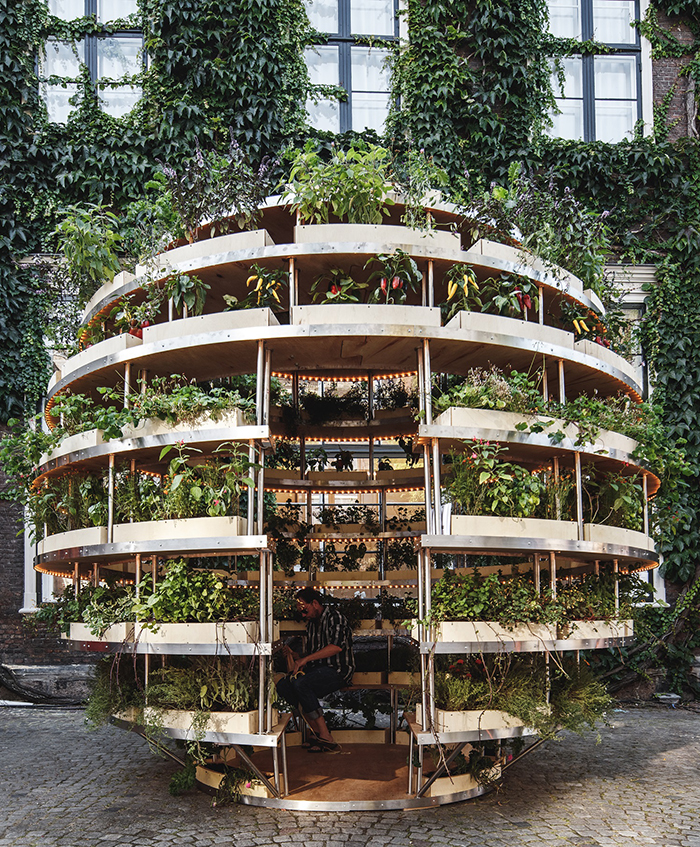 IKEA created SPACE10 future-living lab to develop innovative new solutions to address the changing needs of the world's population. Its mission is to enable a better, more meaningful and sustainable life.  "The next 20 years are going to be much more important for humanity than most people realise," said Simon Caspersen at SPACE10. "With a growing population, rapid urbanisation, millions of people emerging from extreme poverty every year, climate change and growing pressure on natural resources such as fresh water, energy and food, we, as humans, need to rethink out way of life. At SPACE10 we are exploring alternative systems of food production, the future of design and manufacturing, and the potential of the circular economy."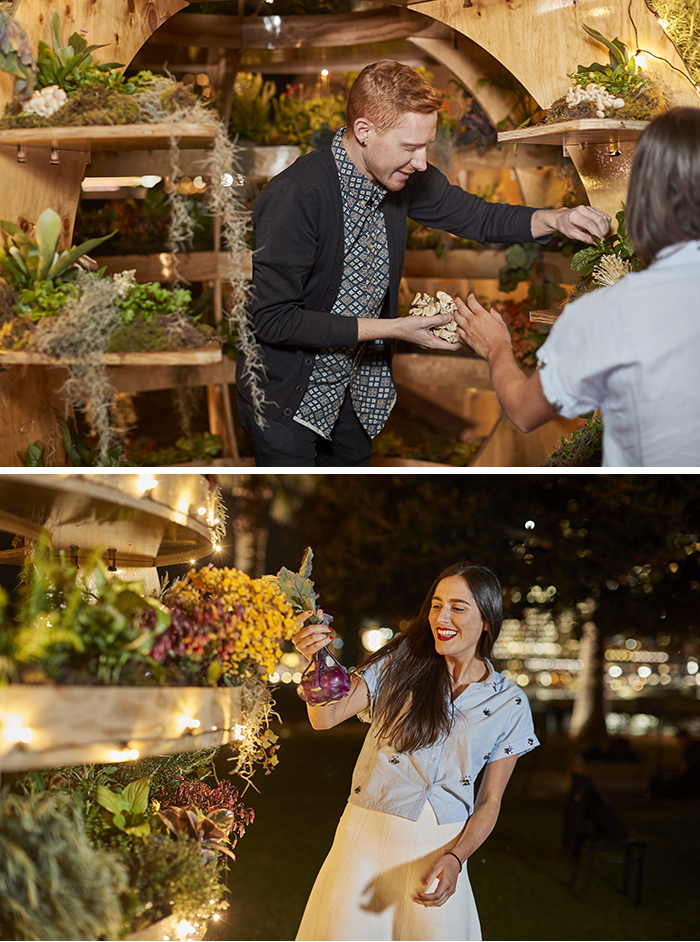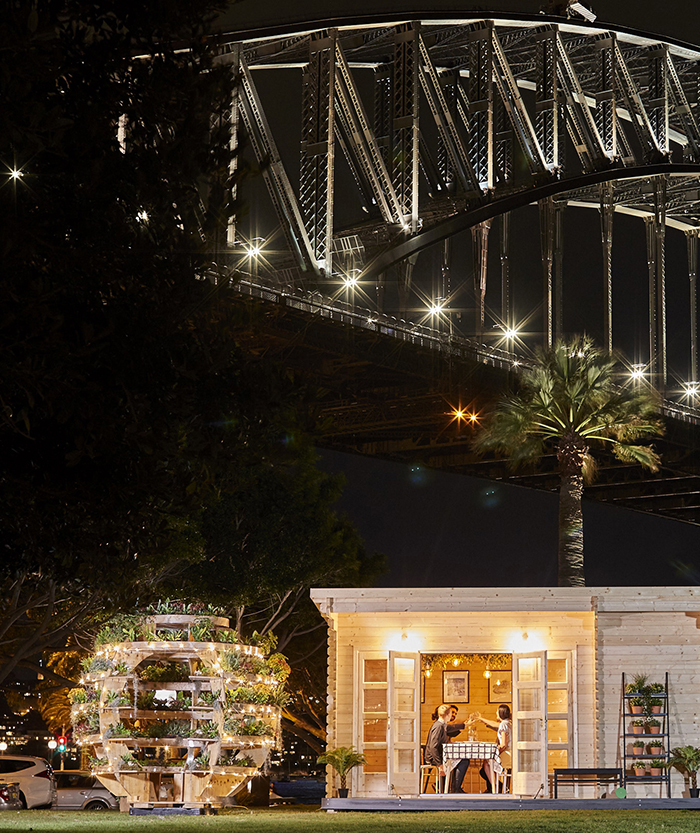 The Growroom is an amazing example of innovative thinking towards a sustainable future. If only I didn't live in an apartment I'd be getting right onto it! IKEA's ongoing focus on sustainability and Democratic Design is all about making the right combination of form, function, quality and sustainability available to the masses and growroom ticks all those boxes and then some.
You can find more information about the Growroom DIY vertical garden pavilion, together with the link to download the file and assembly instructions on the SPACE10 website here.
Save
Save
Save