Located on busy Parramatta Road in Annandale, the Happenstore is a peaceful oasis of creative inspiration. Driven by her passion for handmade and a long career as a textile designer Cath Derksema has brought her vision for an 'inclusive' rather than 'exclusive' space to life. It's a space that showcases art and one off handmade creations from makers Australia-wide, a destination to purchase beautiful yarns and fabrics, and a place to experience creative workshops.
"I really love the notion of 'happenstance': a natural, unexplained coming together. I felt it reflected so many aspects of where I am, and where I am going… and who really knows where that is! I moulded, played, cut and pasted, trimmed and rolled and naturally the Happenstore evolved," she explained. "It needed to be a place of calm excitement. This captures the vibe: the Happenstore is a multifaceted creative space for genuine like minded people, makers and yearners. A place to come, to make, to learn and become inspired. An authentic and unique destination to celebrate artistry and friendship."
Let's step inside the Happenstore and have a chat to Cath…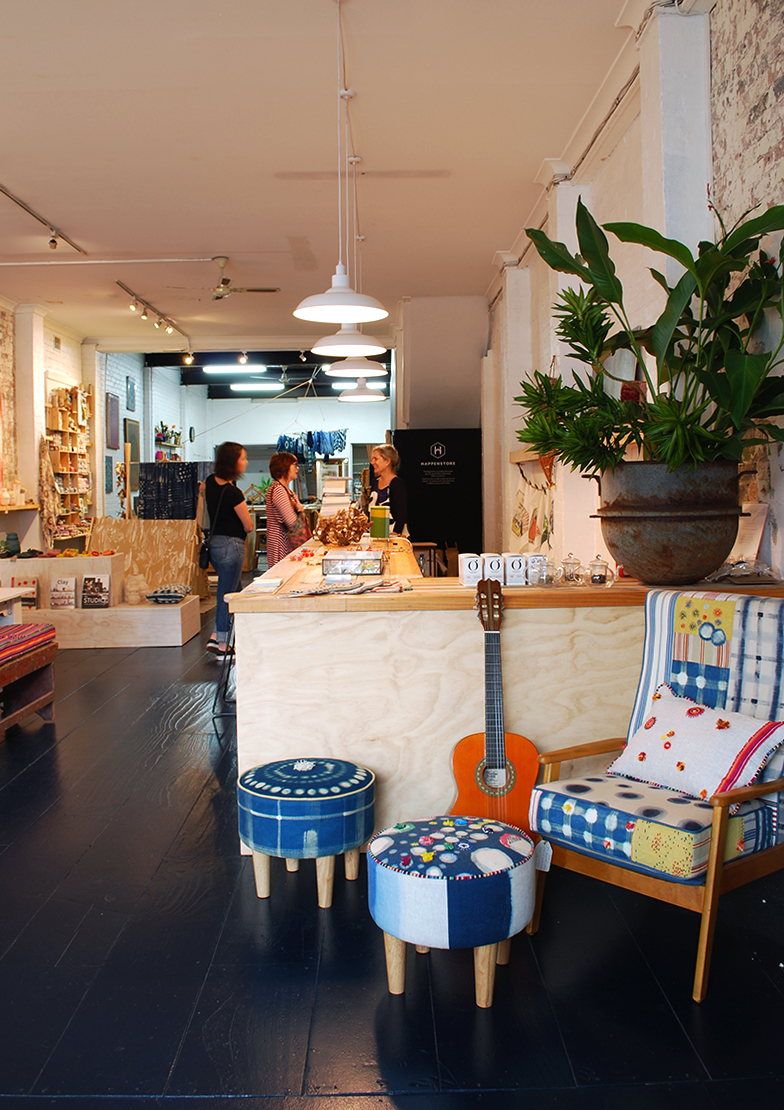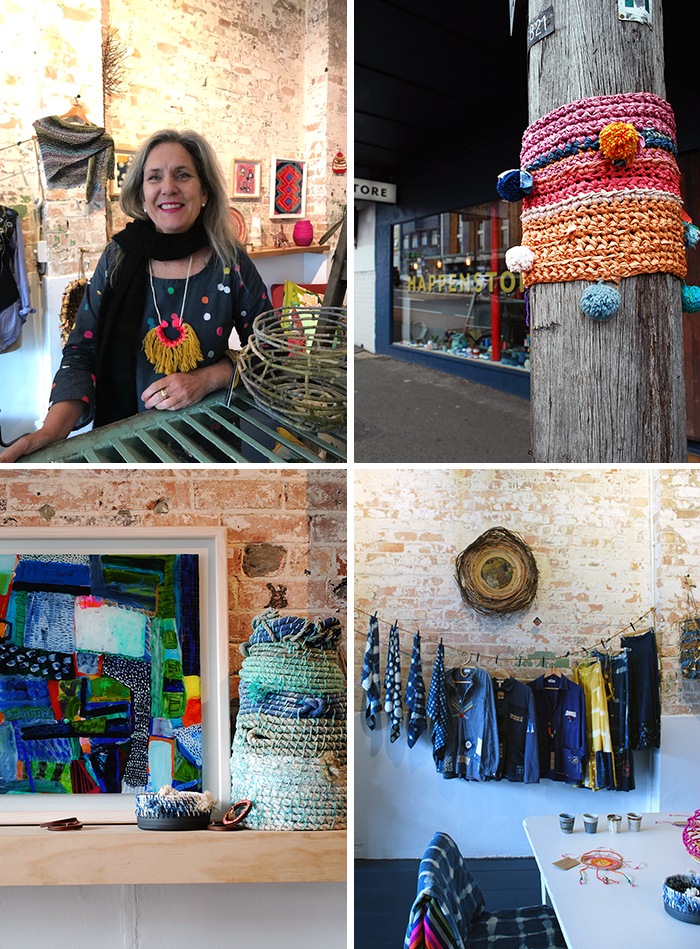 WHAT WERE YOU LOOKING FOR IN A SPACE AND HOW DID YOU KNOW THIS WAS THE ONE?
I was looking for a space with soul and spirit. It texturally had to appeal. I knew at once when I saw the thick wide floor boards, natural light, high ceilings and old brick walls that this was the place. Then it had to fit the criteria of size and cost – it did both and it's only two minutes away from my home!
WHAT WAS ITS PREVIOUS INCARNATION AND WHAT IMPROVEMENTS DID YOU MAKE?
For thirty years it had been a rare guitar shop. It had a very strong male presence for all that time. I scaled the black component down to an accent and the 'industrial' element was emphasised. Walls were scraped back to reveal their history and beauty. Old shelving and partitioning were taken down and the space quickly became one, with each section naturally flowing into the next.
HOW DO YOU WANT PEOPLE TO FEEL WHEN THEY COME INTO THE HAPPENSTORE?
Calm… the road the shop is on is one of Sydney's major thoroughfares. The front window and the big old heavy door provide a wonderful pivotal point between the two worlds. They tend to block the harsh tones, and allow a gentle hum of connectivity into the space.
Excited… by the visual that encompasses beauty, and by the potential of what they could make themselves.
Inspired… to a point of pure inquisitiveness and desire to jump on in. I want people to feel that this is their place with a feeling of togetherness and good strong craft community.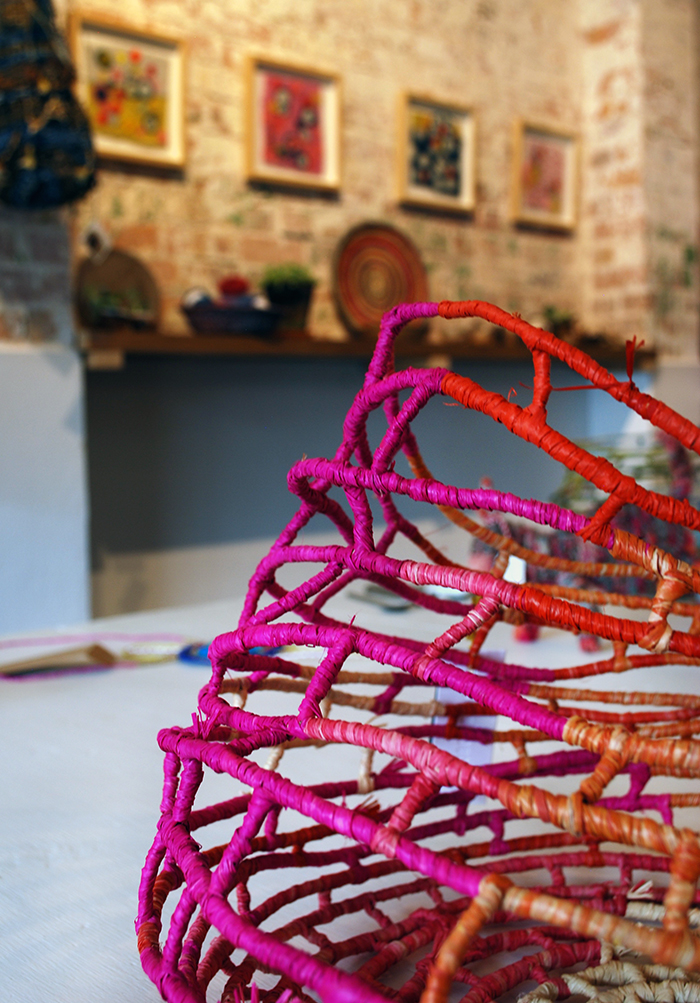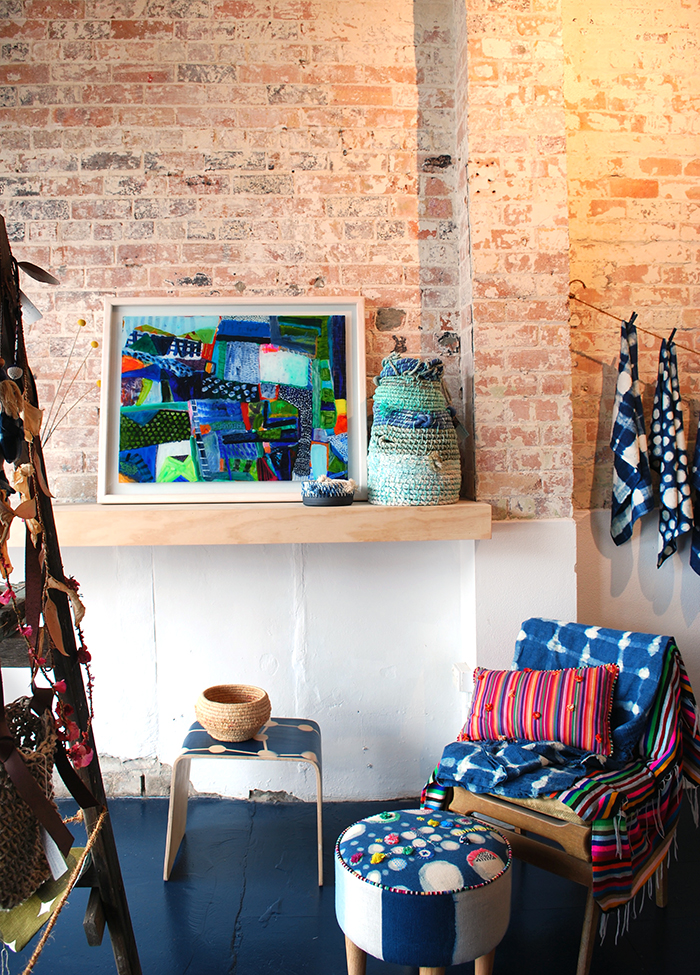 DO YOU HAVE ANY THOUGHTS ON THE GROWING POPULARITY OF CRAFT AND HANDMADE?
Absolutely! It seems that technology is taking us over and we are all too busy. The antithsesis of this is calm and mindfulness, craft and making. The Happenstore is a place where you can relish in this through partaking in a workshop, or becoming part of our craft clubs or events. It's all about slowing down, taking time out and creating something for oneself or gifting to others.
HOW DO YOU FIND MAKERS AND WHAT DO YOU LOOK FOR?
Overs the years I have formed many relationships with various wonderful creatives. The store can now provide them with a stage to showcase their work. Instagram is also a rich visual platform for finding makers. I always look for makers with authenticity, generosity, and work that comes from the heart.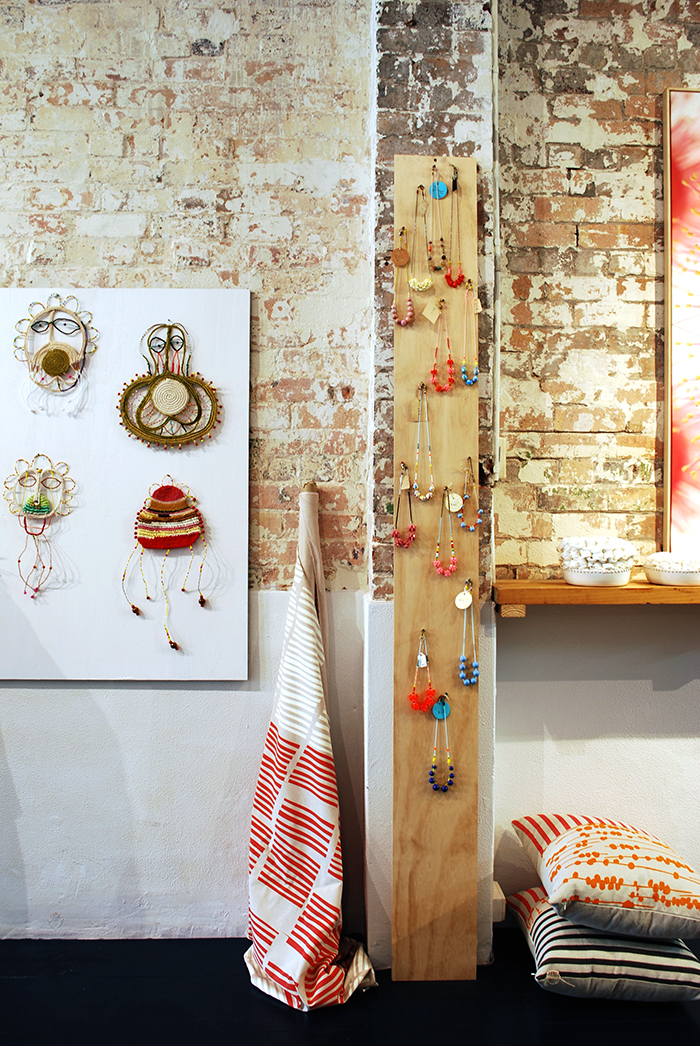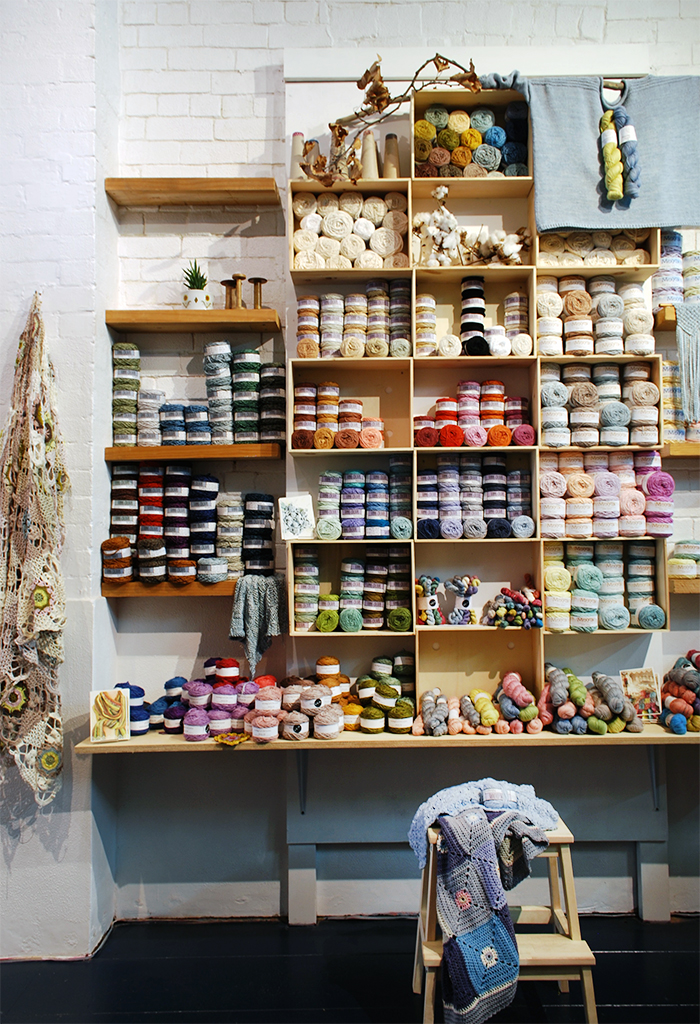 WORKSHOPS ARE A KEY PART OF THE HAPPENSTORE, TELL US ABOUT THEM
Each month a new schedule of classes circulates. I search out artisan teachers, as well them approaching me. If the fit is right, off we go! I aim to have a good variety of mediums, and I'm finding that the experimental, fine art practices are very popular. Being a textile artist myself, I guess there is a little bias toward this medium. Creative stitching, eco dyeing, crochet, knitting, basket making, clay, screenprinting, monoprinting and drawing are also high on the list.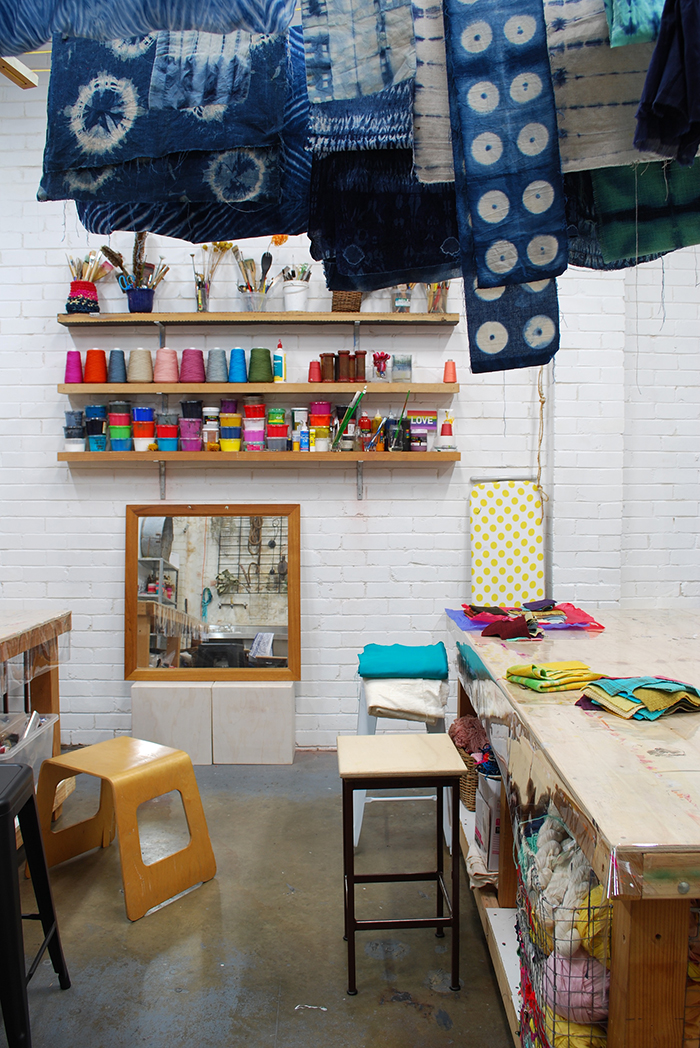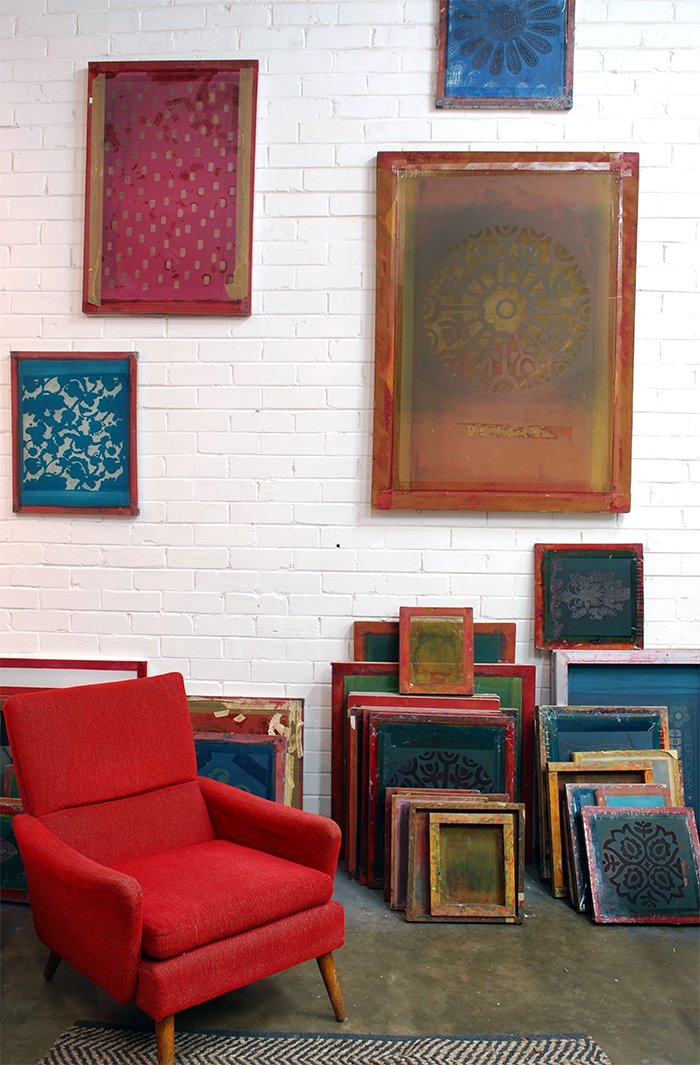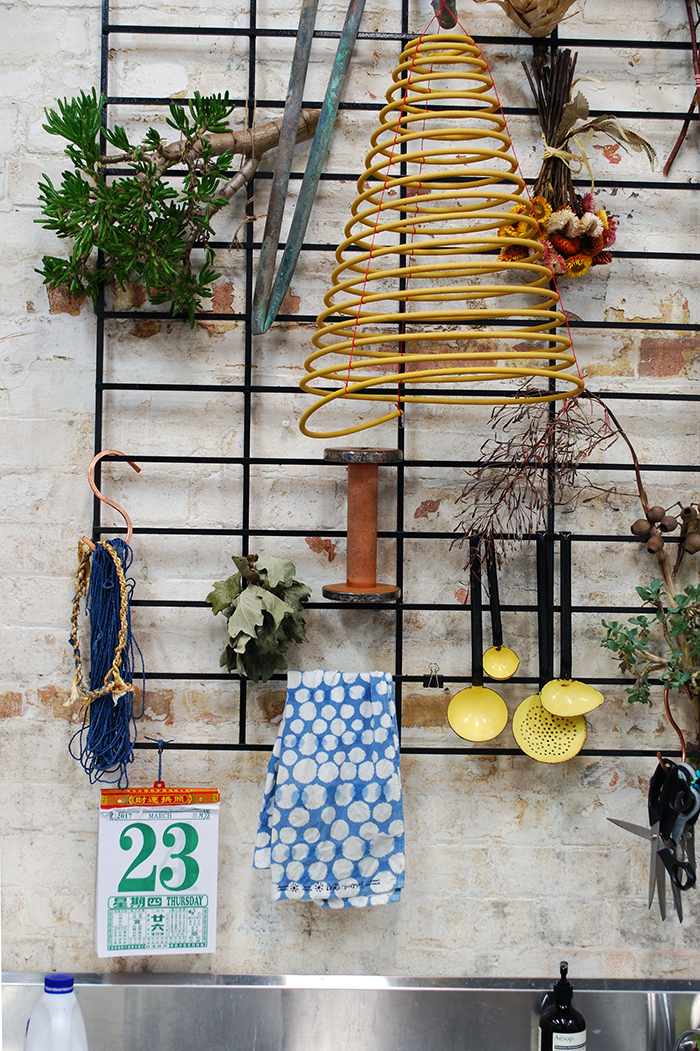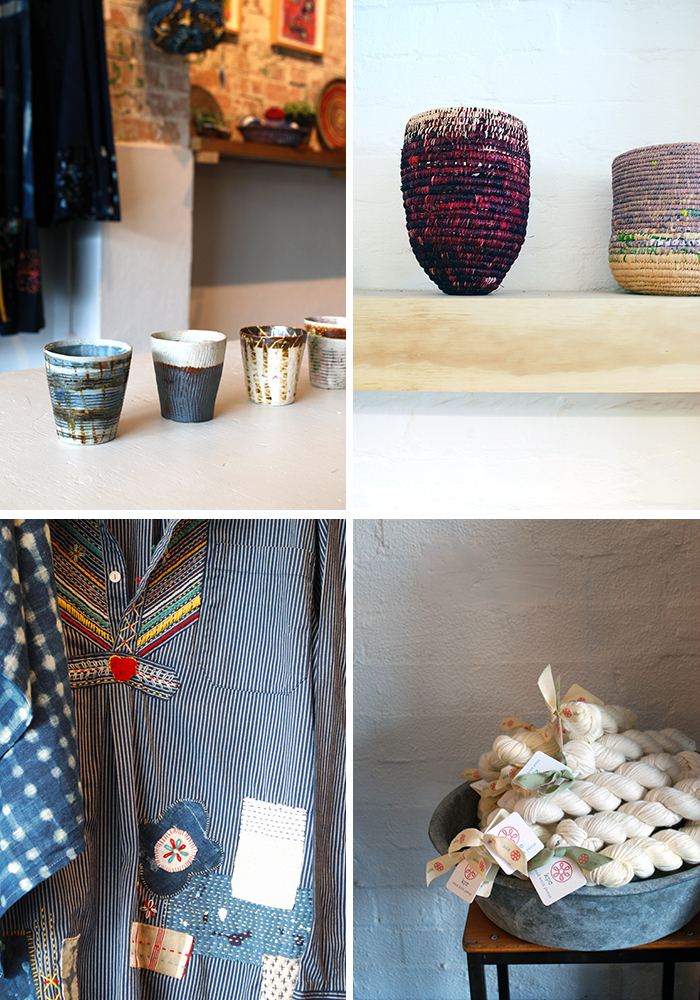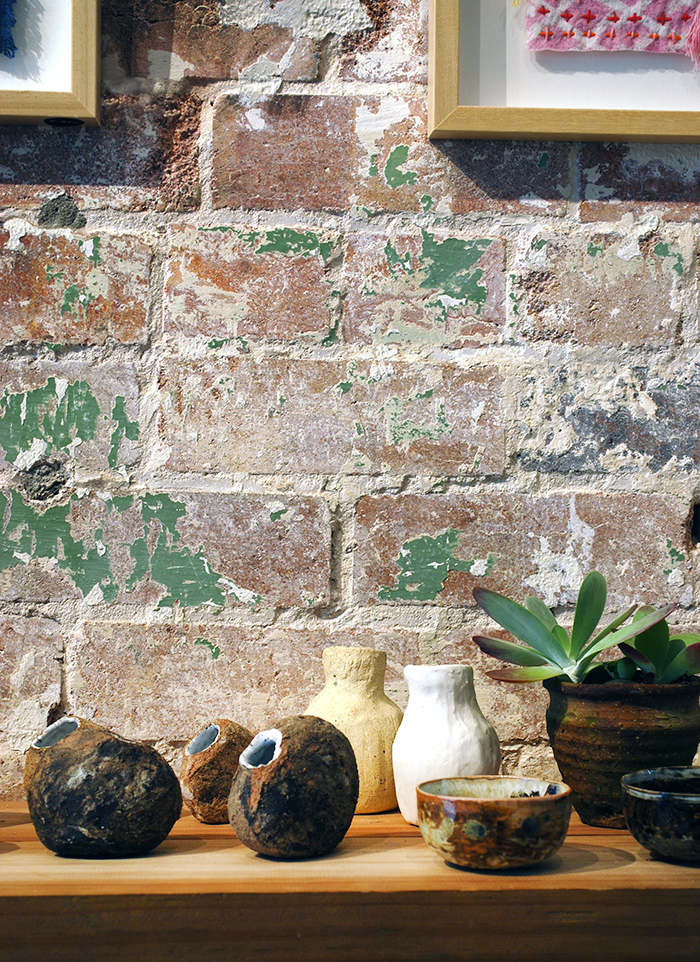 Photos by Lisa Tilse for We Are Scout.
Visit the fabulous Happenstore, 55 Parramatta Road, Annandale, Sydney. Opening hours are Tuesday to Friday 10am to 4pm and Saturday 12 to 5pm. You can find upcoming workshops at Happenstore here.
Take a look inside Cath's previous workspace – a fabulous warehouse studio where she created Prints Charming Fabrics.
Save
Save
Save
Save
Save
Save
Save
Save