I'm Sorry For The Things I Said When It Was Winter is the title of the exhibition opening tonight at Sydney Road Gallery. Artists Jessica Watts and Fiona Chandler are celebrating Spring with works that are bursting with the joy of the new season. I stopped by the gallery yesterday for a preview of this colourful floral exhibition.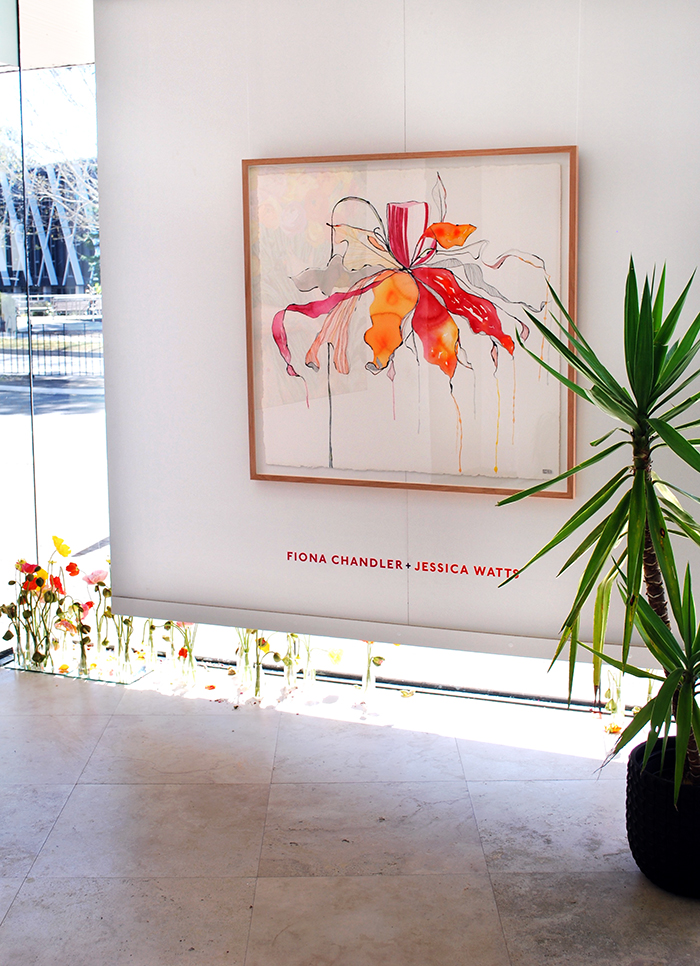 Fiona Chandler uses watercolour and ink and expresses the floral form in quite a graphic way. Her style is fluid, bold, and deceptively simple style, with detailed linework and splashes of vibrant colour. "The blooms that surround us are beautiful as they age. The twists and turns, patterns and shapes have a buoyant energy" she says.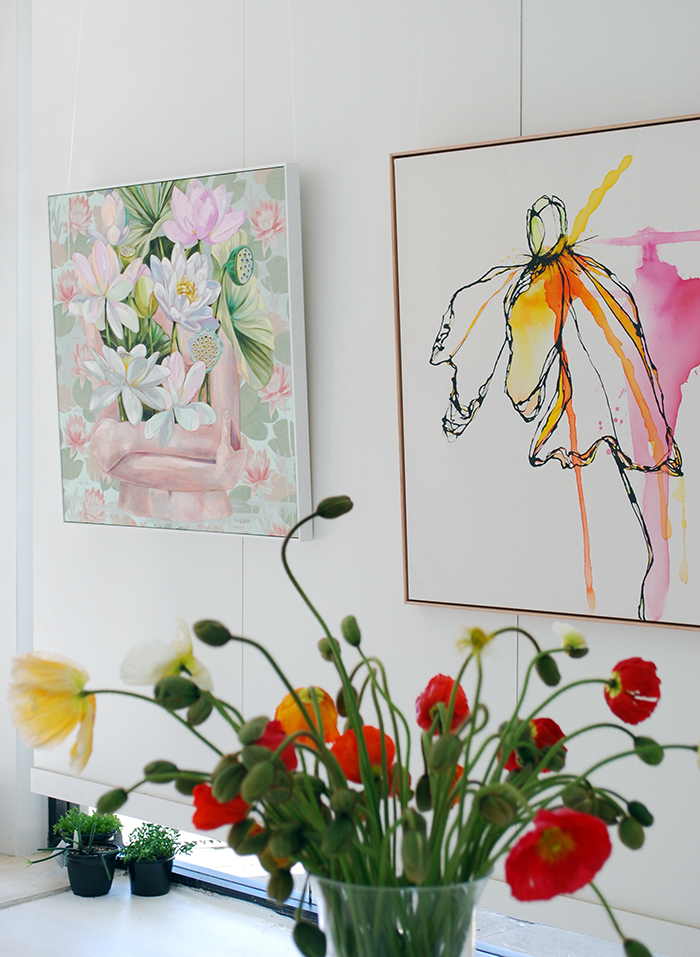 Jessica Watts layers sumptuous textural oils over vintage wallpaper, reminding us that beauty is more about the hidden than the revealed. Her repetitive working and reworking of her themes of wallpaper, the female body, flowers and birds is like a personal mantra on feminine identity. If you're keen to see more of Jessica's work and take a look inside her studio click through for my Space to Create interview.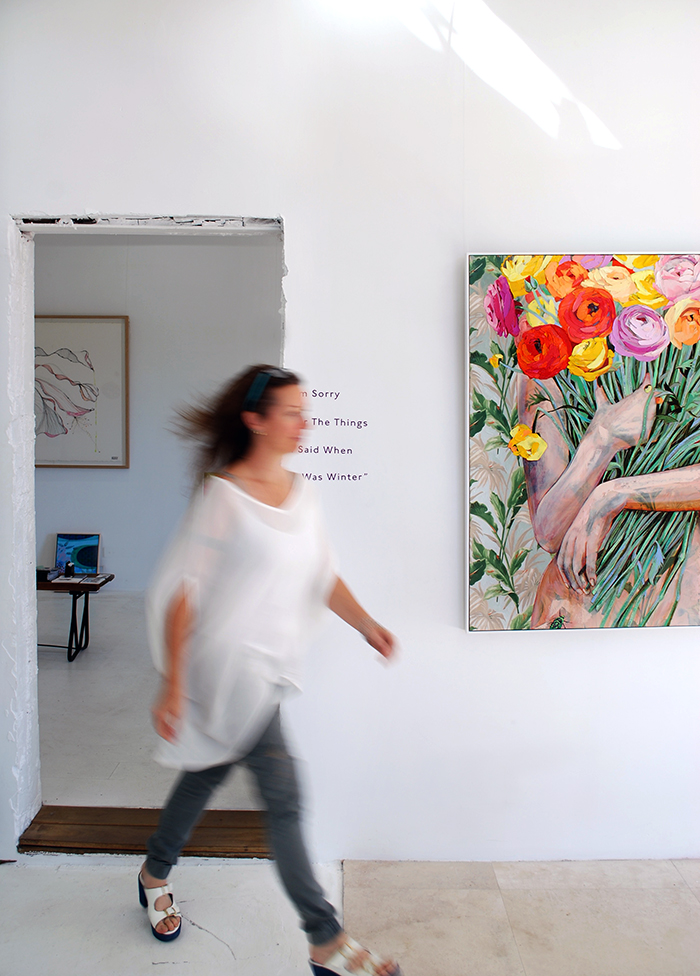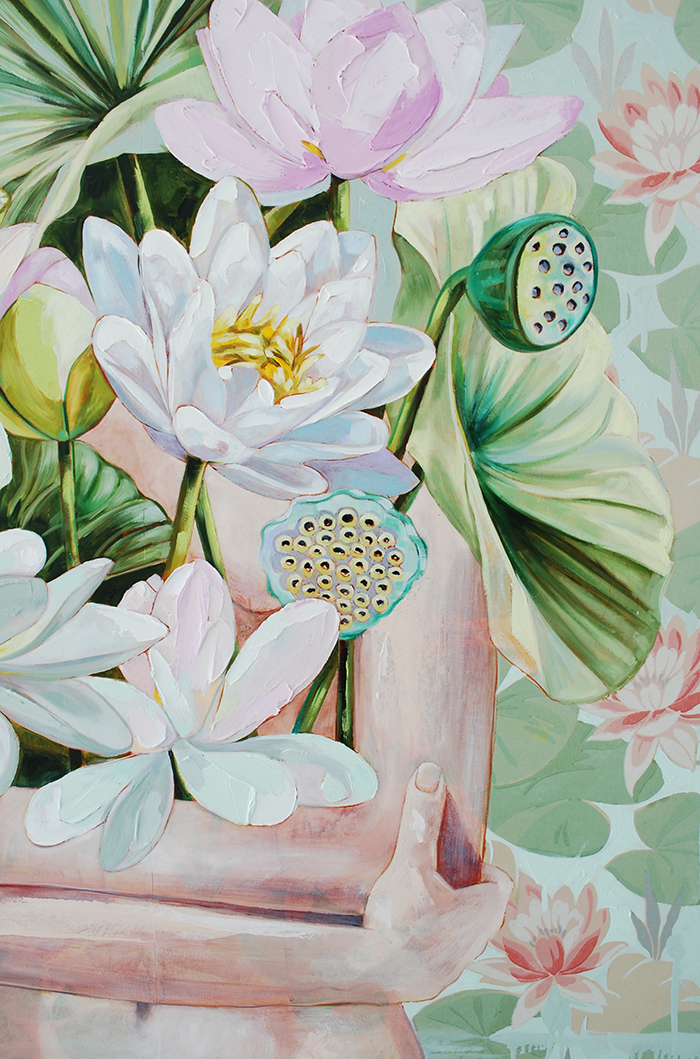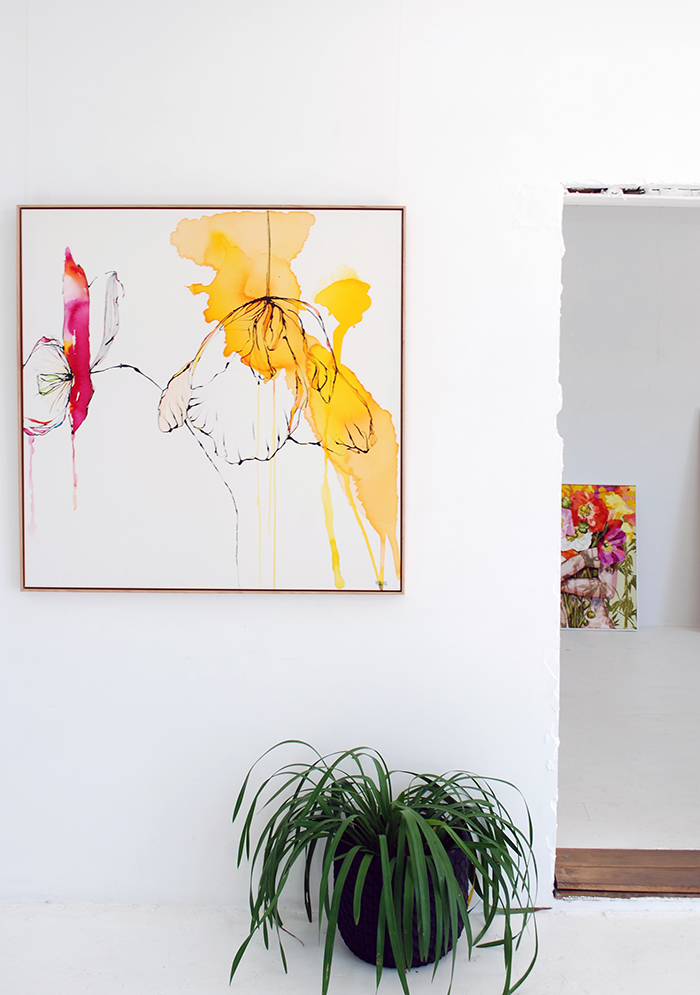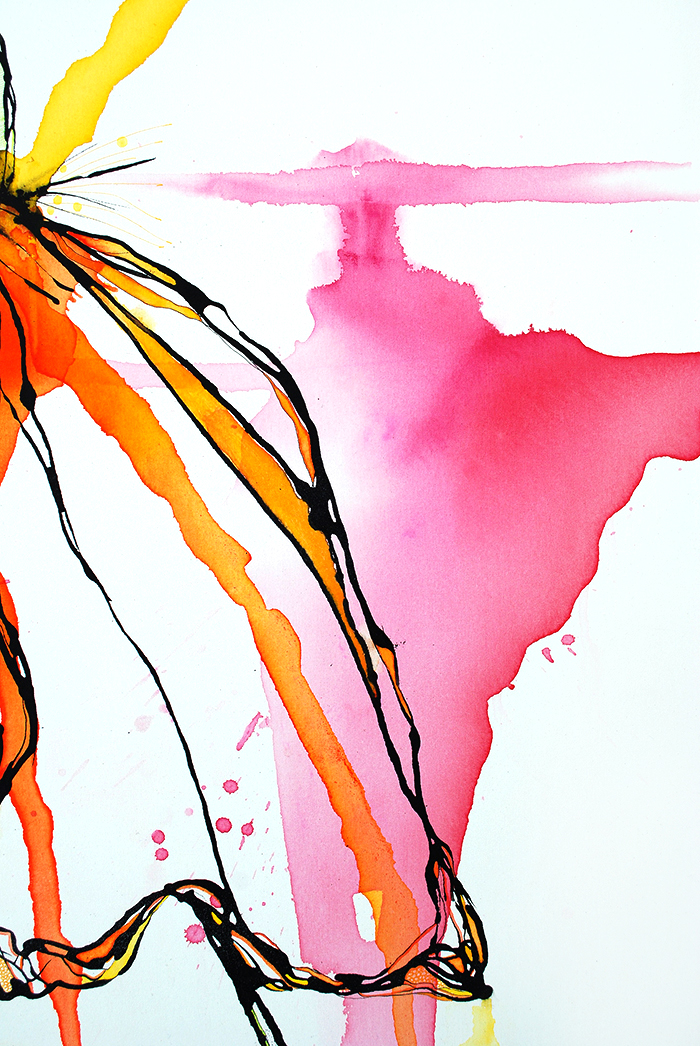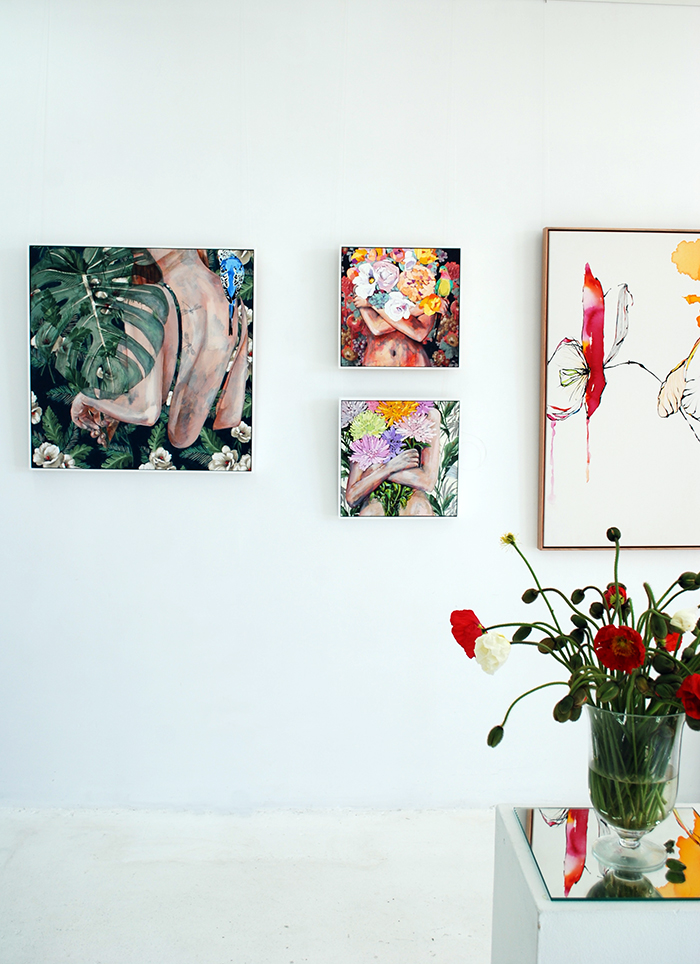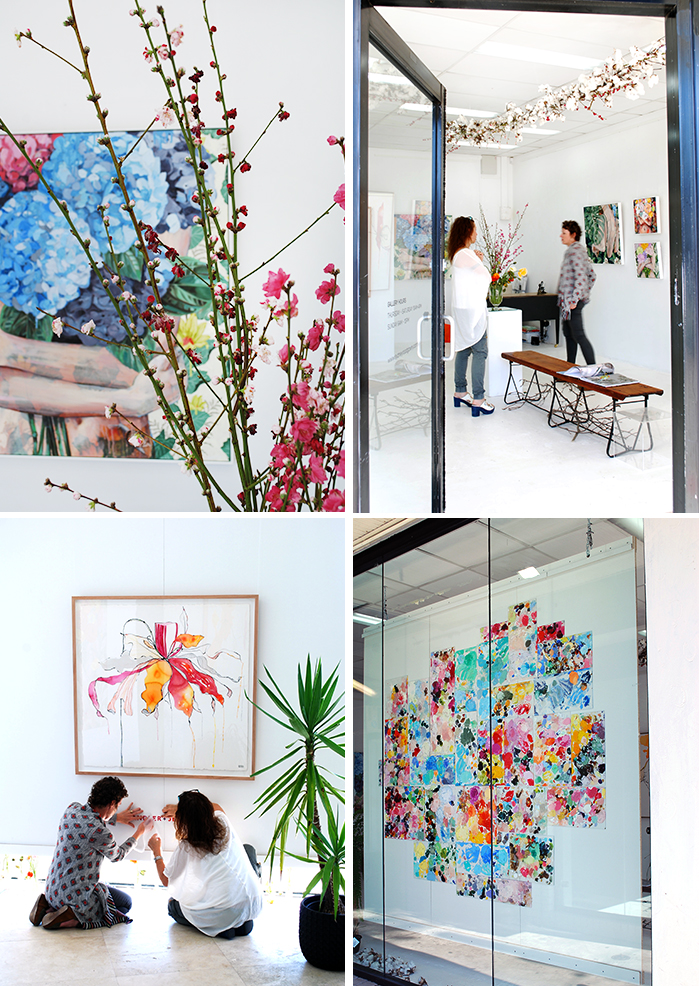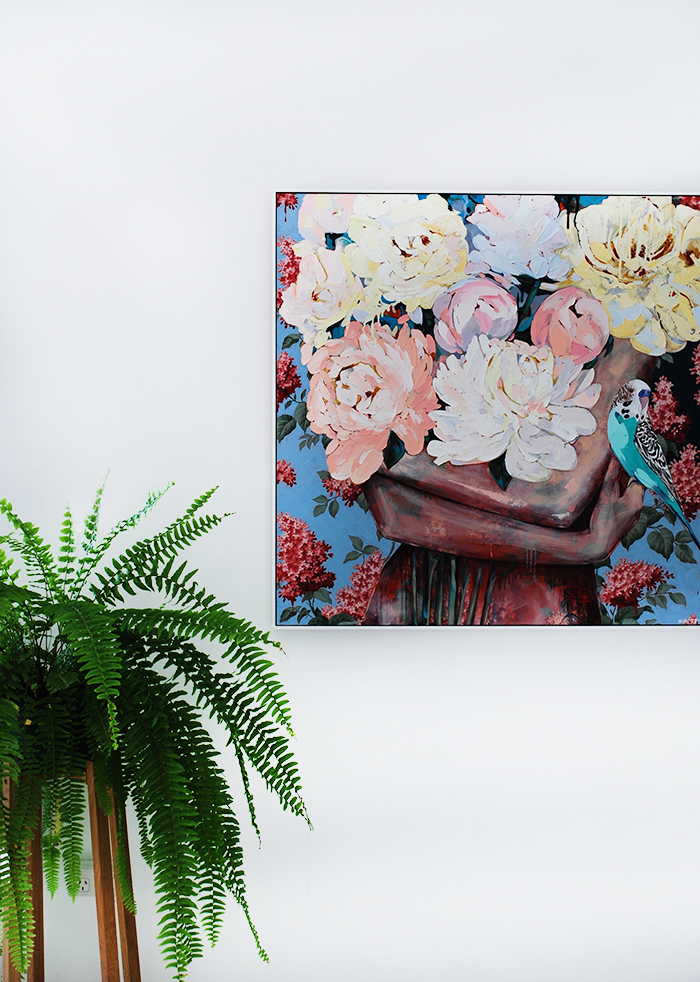 I love to support artists and Sydney Road Gallery is the story of hardworking and successful artists joining together to make a change. It is not an artist run initiative – it is a commercial gallery, with twelve practicing artists coming together to create a dynamic gallery. Instead of each of the artists managing their whole business on their own the gallery enables a division of tasks, and the strength and support of many. The gallery also offers the artists' work for loan to stylists and other creatives who need beautiful work to fill a space.
This exhibition at Sydney Road Gallery opens tonight, Thursday 7 September 2017, and runs until Sunday 24 September.
Sydney Road Gallery, 563 Sydney Road Seaforth NSW 2092.
Visit the Sydney Road Gallery website here.
Save
Save
Save
Save
Save