If you find the idea of styling a room or creating little vignettes in your home daunting or even a complete mystery, the starting point is to consider the five elements of styling.
Stylist and author Emma Blomfield is here to help. She says "You shouldn't attempt styling until the majority of the furniture and soft furnishings are in place. Once you're happy with the placement of the big-ticket items, you can commence styling".
"This stage of the interior decorating process is definitely the most fun. It gives you the chance to experiment with your styling skills and to collate items you have collected throughout your life. By applying these five elements, you'll be able to piece together beautiful vignettes throughout your home," continues Emma.
What are the five elements of styling a room?
1  / TEXTURE
Texture provides visual weight to the overall look and style of the room. You can add texture with items made of velvet, hessian, linen, cotton or wool as well as timber. Most of the time it's a visual treat, but occasionally texture is only noticeable when you actually touch the object, making it all the more special. Neutral texture, when done well, can have just as much impact on a room as colour.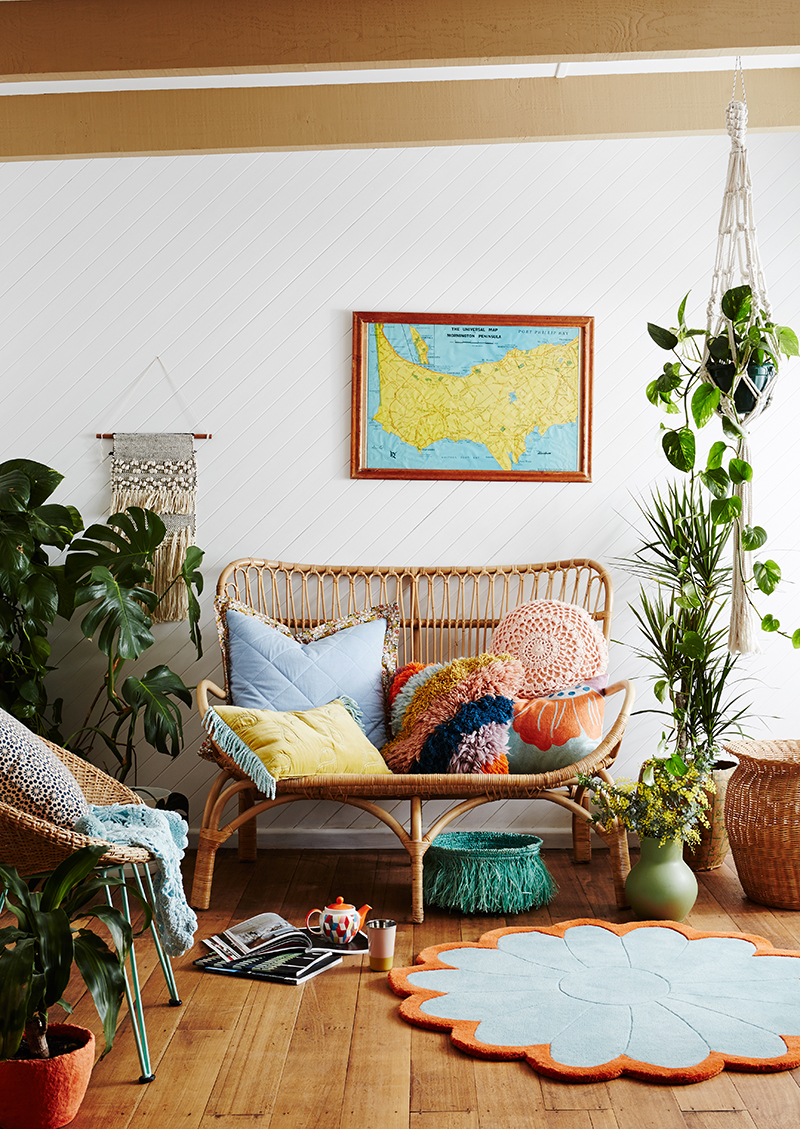 2  / CONTRAST
Contrasting shapes within a vignette create balance and interest. Too many straight lines can feel clinical and boring. Mixing in some softer, rounded edges instantly offsets the harsh linear lines. For example, placing rounded objects on top of a rectangular tray is the perfect way to contrast the items in your vignette.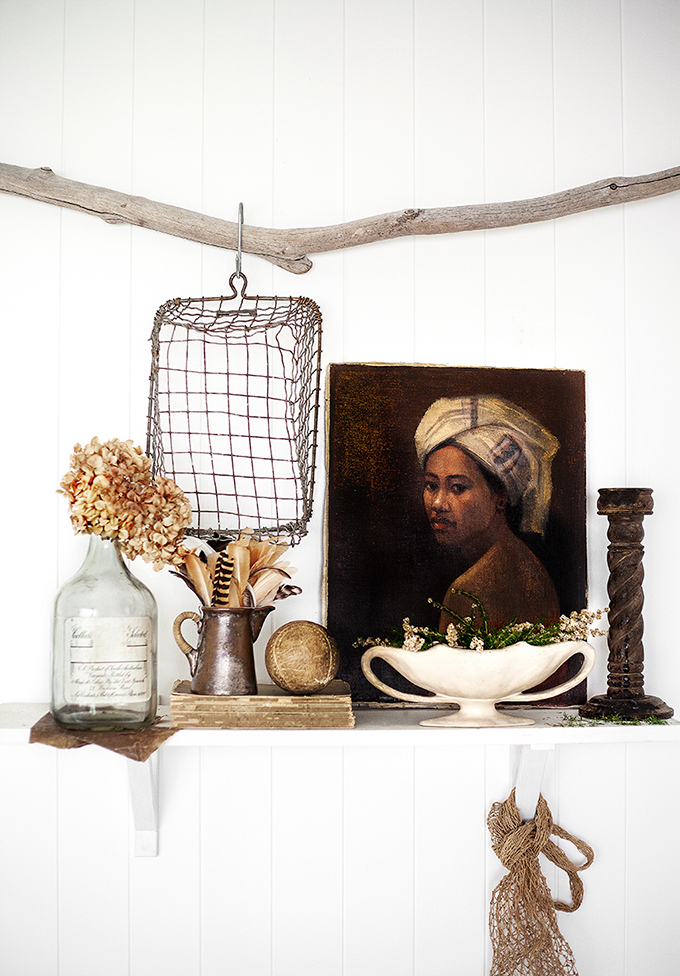 3 / METALLICS
Metallic items are like jewellery for your home, adding sparkle and sophistication. Reflect the colour and other decorative elements in the room with metallic items such as a brass knob, a silver catch-all dish, a gold tray on a coffee table or a copper trinket on a bookshelf. You probably have a lot of these items around the house and finding a suitable place for them won't be hard at all.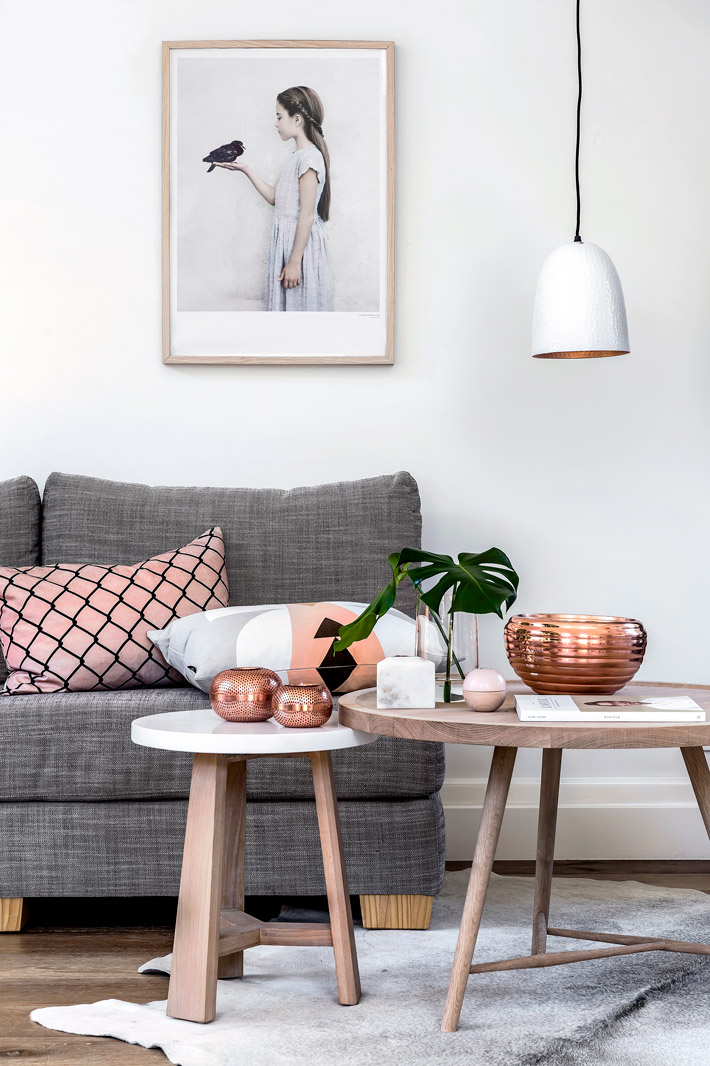 4  / LIFE
No room is complete without some greenery. Greenery adds life and texture to a room. Flowers, succulents and ferns are excellent additions to a vignette. They can also improve the quality of the air in your home. If you want to explore a more economical option, faux flowers in a vase can have the same visual impact as fresh flowers.
5 / PLACEMENT
Placing your items within the vignette is often the trickiest part when it comes to putting your trinkets together. Taking a photo of the tray, shelf or area you're styling is a good way to help you identify anything that needs to be changed. An easy guide is to use repetition; for example, stack books or magazines rather than having one on its own.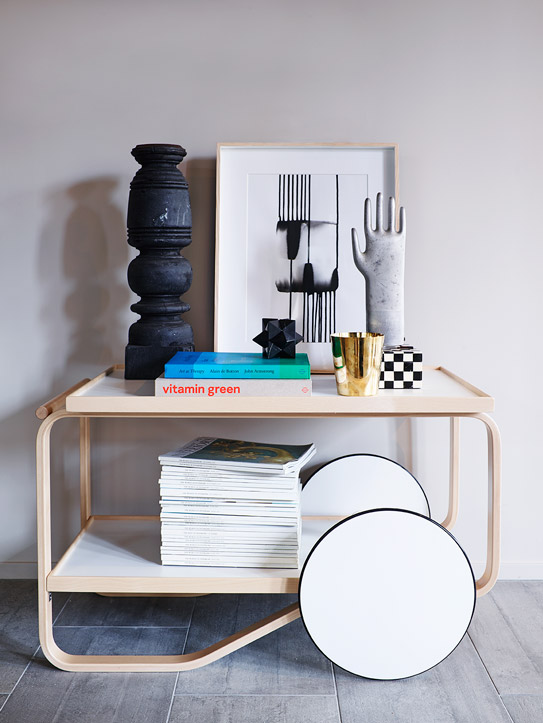 HOME – The Elements of Decorating by Emma Blomfield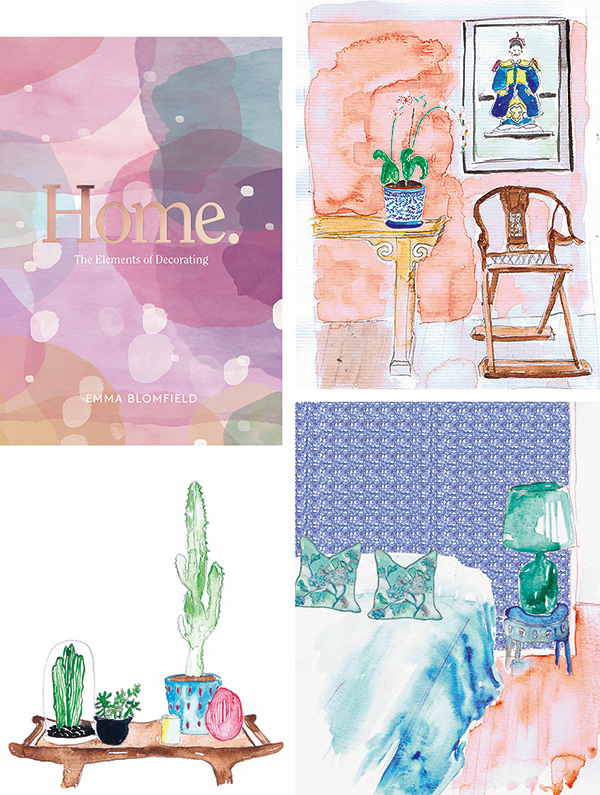 The text in this post is an edited extract from Home by Emma Bloomfield published by Hardie Grant Books RRP $35 and is available in stores nationally.
Home is a lovely book full of great room by room decorating tips, accompanied by watercolour illustrations and floorplans by Maddison Rogers. "The book is sprinkled with beautiful illustrations of styled vignettes, bedroom schemes, living room spaces and common floor plan layouts to help you visualise your home's furniture layout," said author and stylist Emma Bomfield.
Pick up a copy of Home from stores nationally, or get a signed copy from Emma's website.
Giveaway
Next week I'll have a couple of bundles of fabulous new release books to give away, including a copy of Home. Stay tuned!
Save
Save
Save
Save
Save