Summer is here and if you're planning a trip to Melbourne in the next month you can enjoy a hotel experience like no other. Homewares brand Sage and Clare have teamed up with Hilton to create two fabulous summer sleepover themed rooms in the Hilton Melbourne South Wharf and DoubleTree by Hilton Melbourne – Flinders Street.
The two signature guest rooms have had their colourful and stylish interiors decorated by Sage and Clare's husband and wife team Phoebe and Chris Bell. The soulful and summer themed, the rooms feature layers of bohemian and eclectic textiles and homewares together with fun honeycomb ball installations above the beds.
"This partnership is a perfect match, especially with the summer feel of our latest Love Shack collection" said Phoebe Bell, founder & director of Sage and Clare. "At Sage and Clare, we embrace bold colours, artisanal touches and textural embellishments. Our team has carefully styled both rooms with products that celebrate a quintessential Australia summer and we can't wait to share the best of our products with Hilton guests."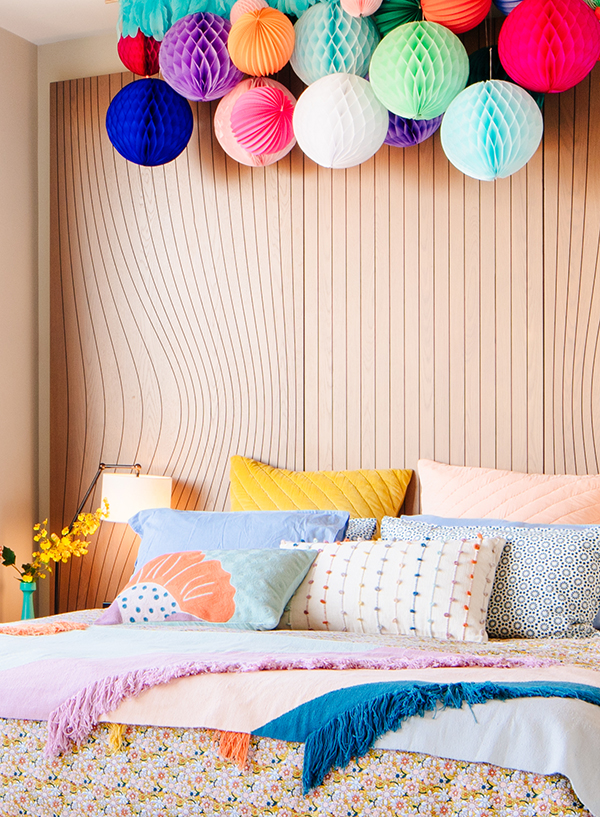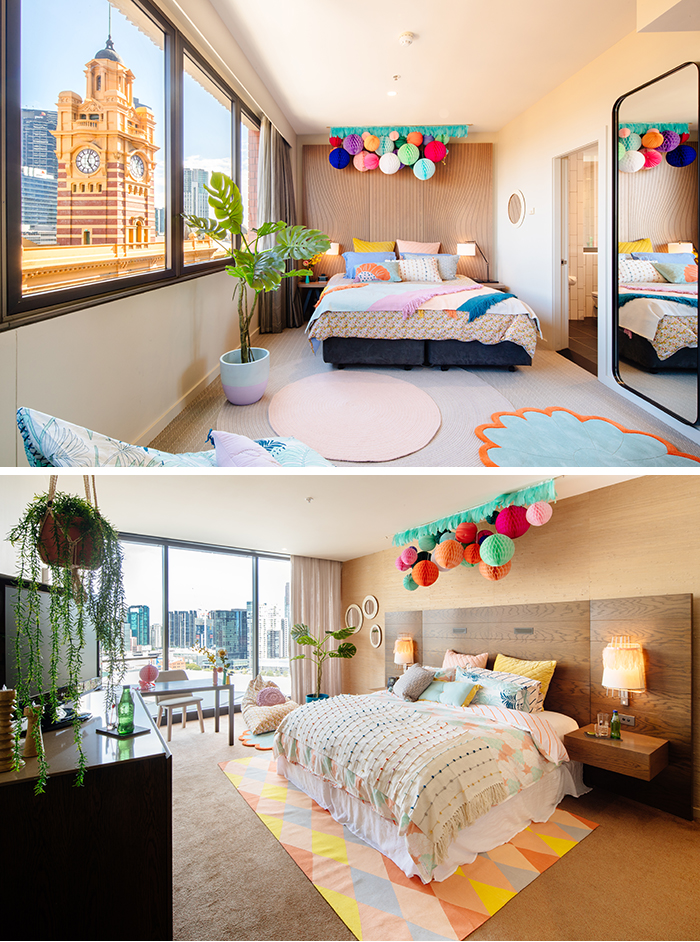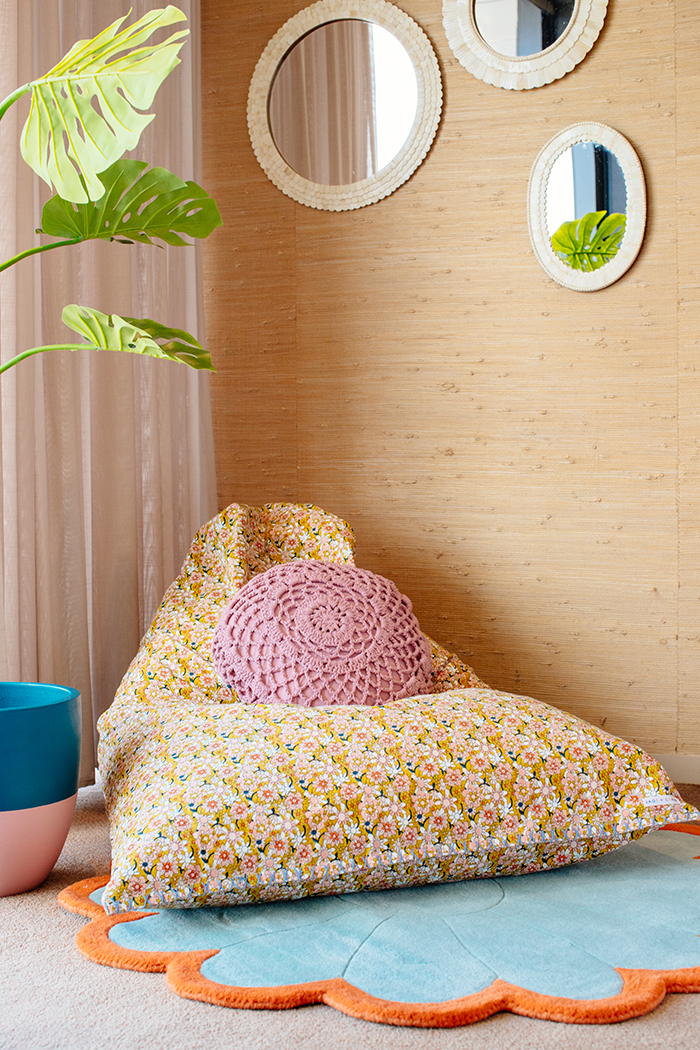 "We are excited to collaborate with Sage and Clare this summer," said Craig Bonnor, general manager of Hilton Melbourne South Wharf. "It is an opportunity to captivate our guests with a seasonal experience that supports a local brand and embodies the essence of wanderlust, in a uniquely Australian way".
DoubleTree by Hilton Melbourne – Flinders Street Hotel Manager, Clinton Farley says the inner city property is looking forward to offering an unforgettable escape in the heart of Melbourne's CBD. "For those who want an urban escape this summer, we are offering a unique experience that captures everything Australian's love about summer, in the heart of downtown Melbourne."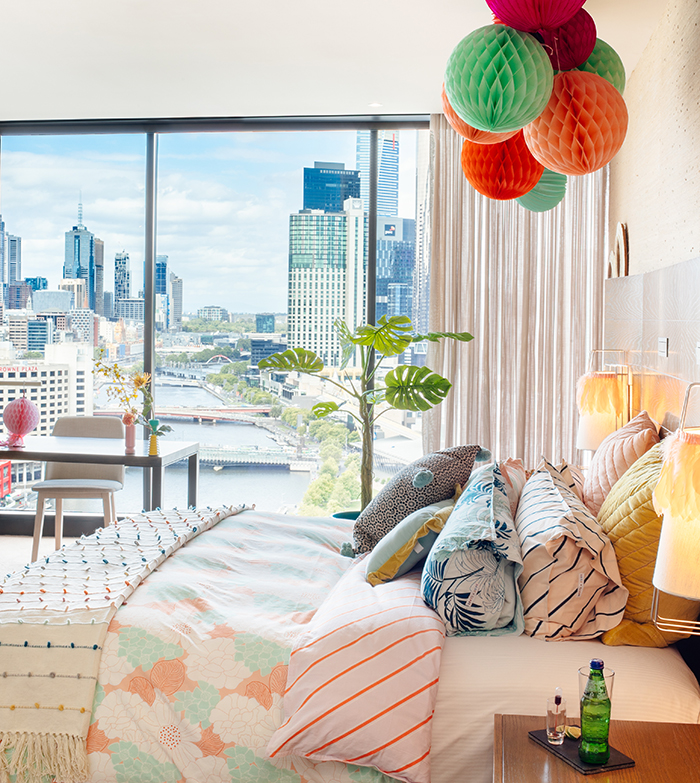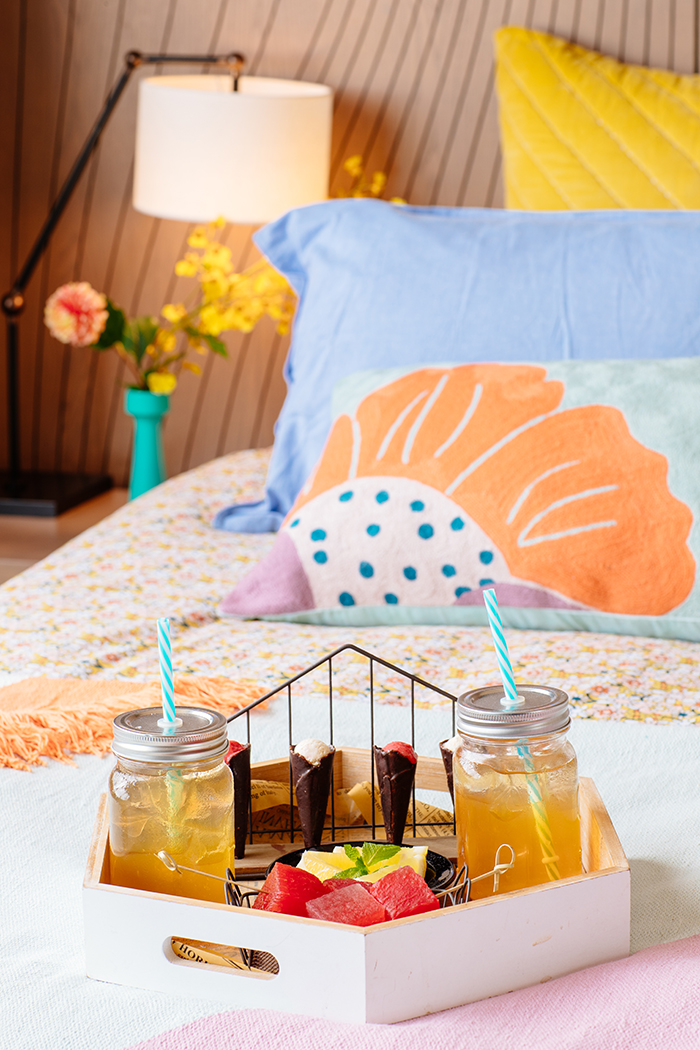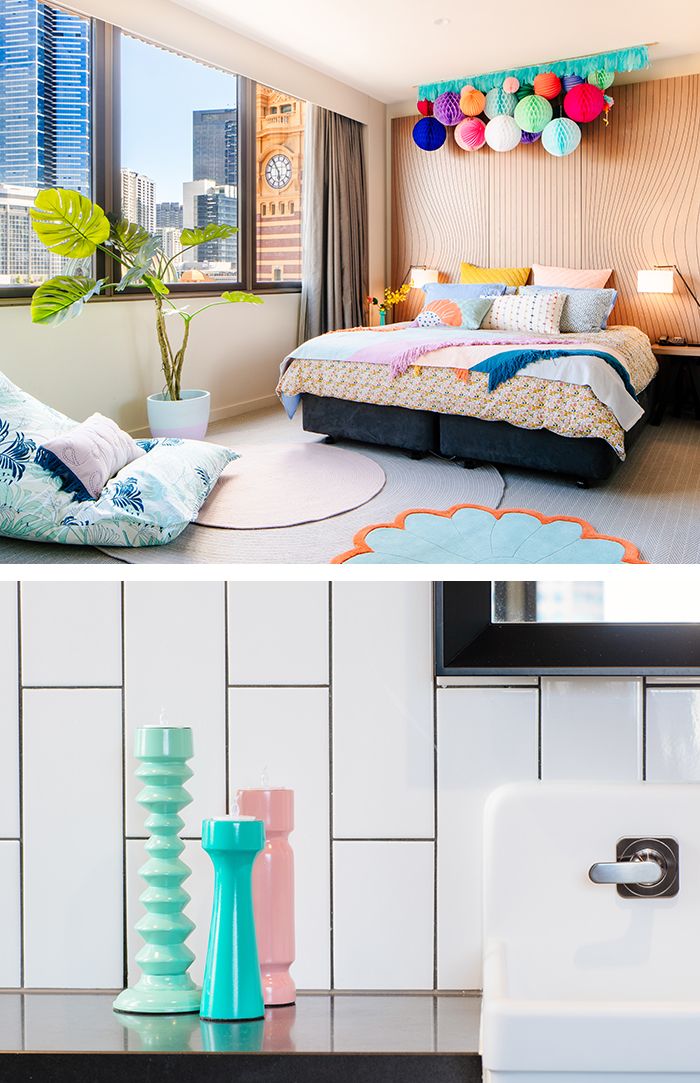 You can enjoy this unique summer sleepover from now until 15 January 2017 at Hilton Melbourne South Wharf and DoubleTree by Hilton Melbourne – Flinders Street. The Sage and Clare Summer Sleepover package can be booked here. An added bonus – guests will also enjoy a 15% discount on Sage and Clare products when shopping online.
Save