A nostalgia for the summers and simple times of our Australian childhoods is behind the new 'Love Shack' collection from Sage and Clare. It evokes memories of sleeping soundly on faded floral sheets after long days at the beach. Vintage ditsy florals, worn denim, chenille and crochet have us reminiscing about the past and treasuring that familiar sense of home.
Sage and Clare have a knack for creating gorgeous colour palettes in their bed linen and soft furnishings and 'Love Shack' doesn't disappoint. Layers of soft colour and pattern, combined with lush texture make this collection completely covetable. Perfect for a change of season update for your home.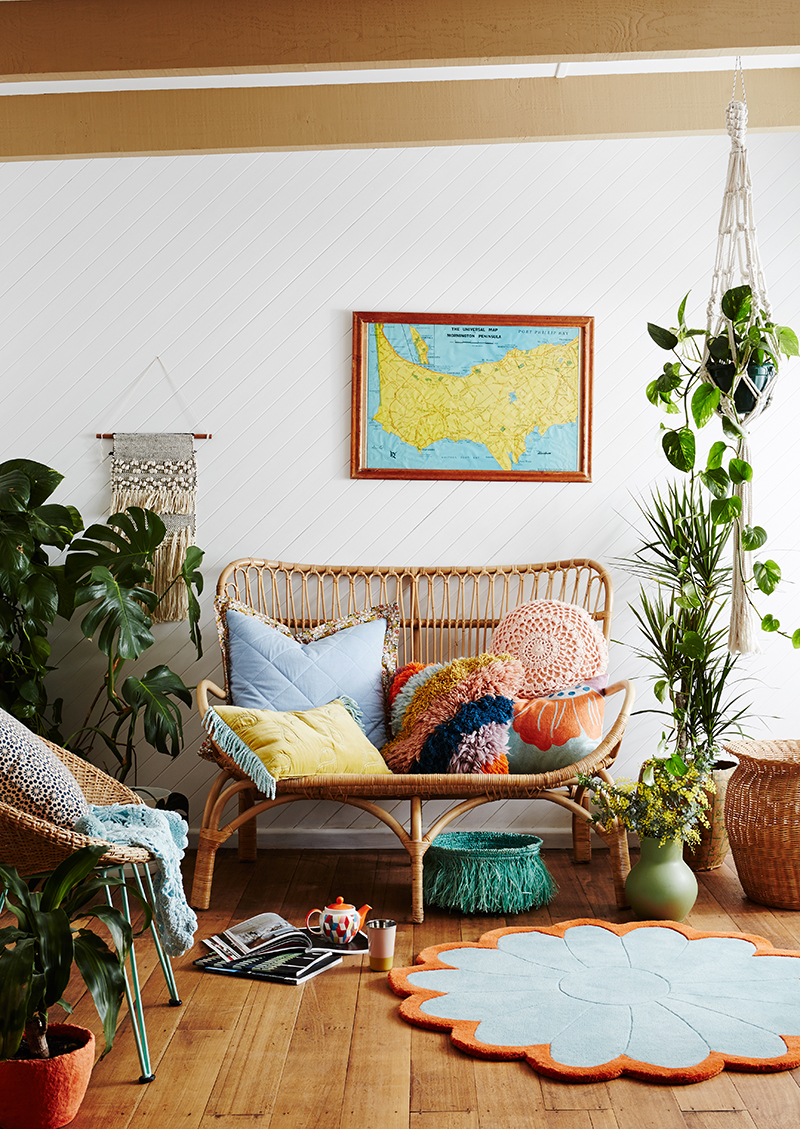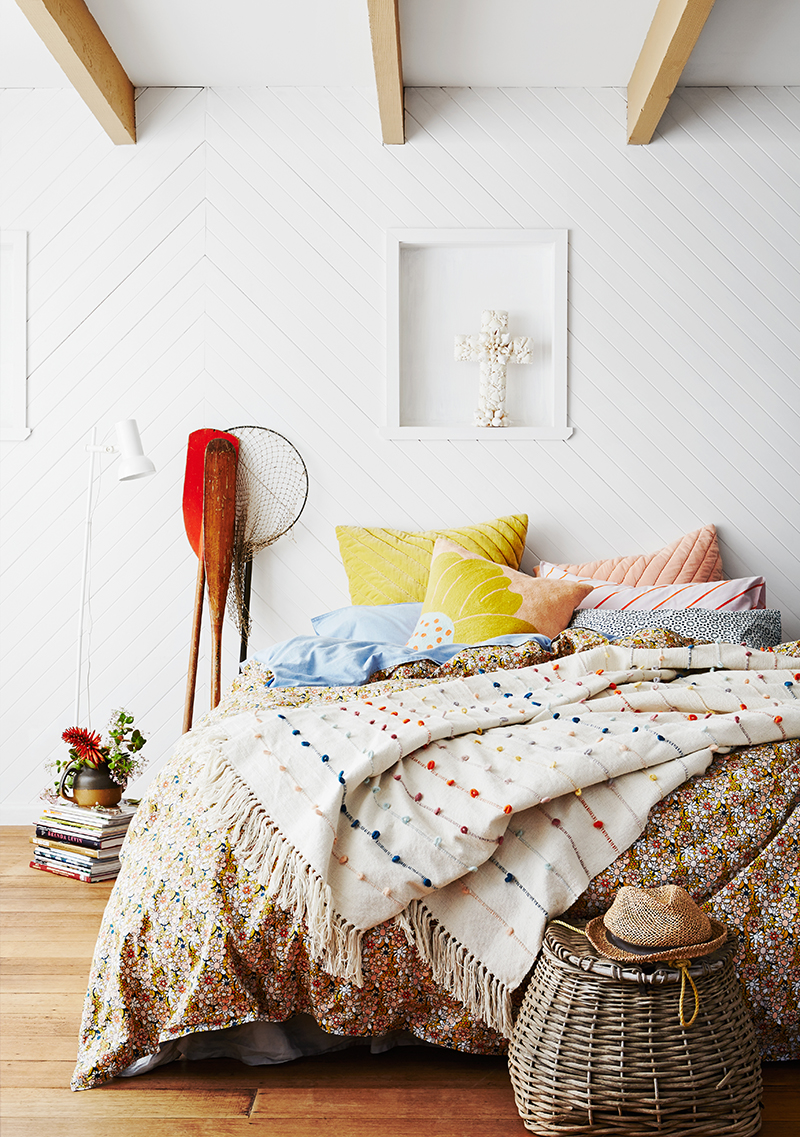 I recently chatted to Phoebe Bell, the creator of Sage and Clare (and daughter of Brian Bell of Twiggargerie), about the spring summer 2016/17 range.
The Sage and Clare ethos is about taking customers on a journey, tell us about the journey behind the Love Shack Collection
This collection is in honour of our home land, Australia. Sage and Clare has taken us to the most exotic of places and on incredible journeys, but there's really nothing quite like making that journey home after spending months on the road. The Love Shack Collection is quintessentially Australian and reminiscent of a humble childhood, filled with faded floral sheets and hand-crafted wares. It's a nostalgic nod to growing up in this vast country and what it means to find our 'home' within it.
What are your thoughts on mixing colours and pattern? Do you have any rules?
I've always been a lover of mixing colour and pattern, which is very evident through each and every one of our ranges! I generally start with a colour palette and weave those colours through various prints and patterns. If you can stay within a colour range that's broad enough (so that things don't look too matchy matchy) and also incorporate patterns of various scales then you can't go wrong! Never be afraid to mix it up – the key is just having the confidence to try.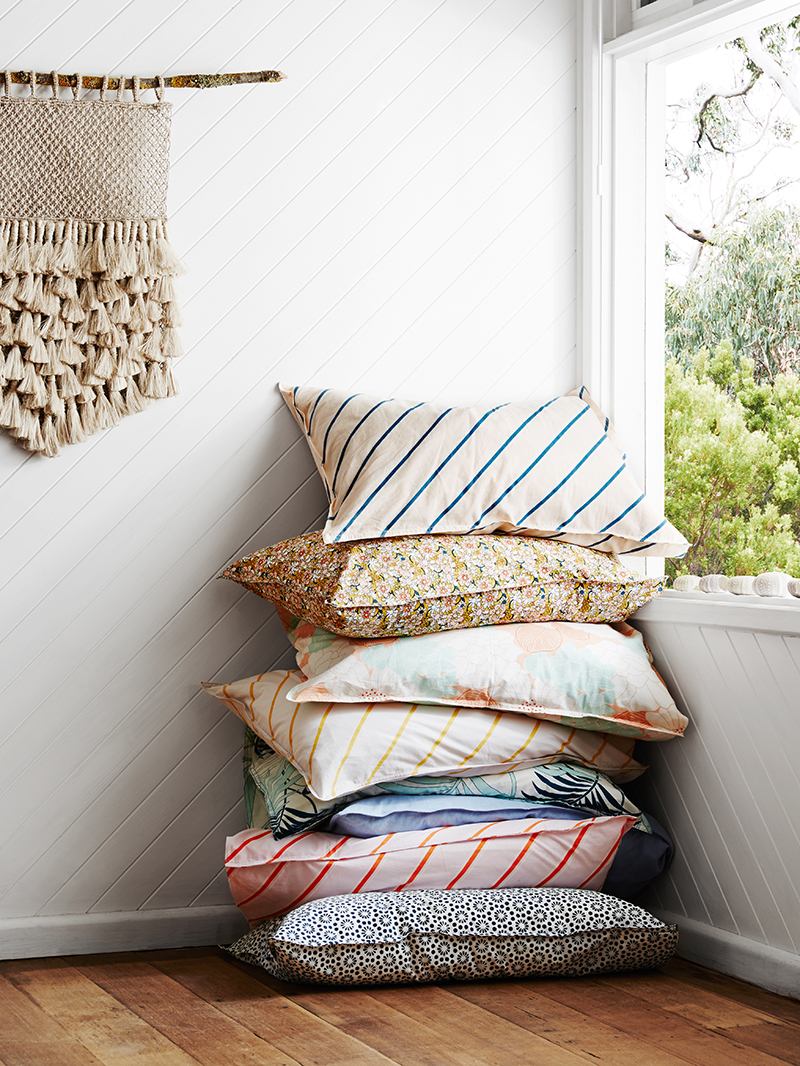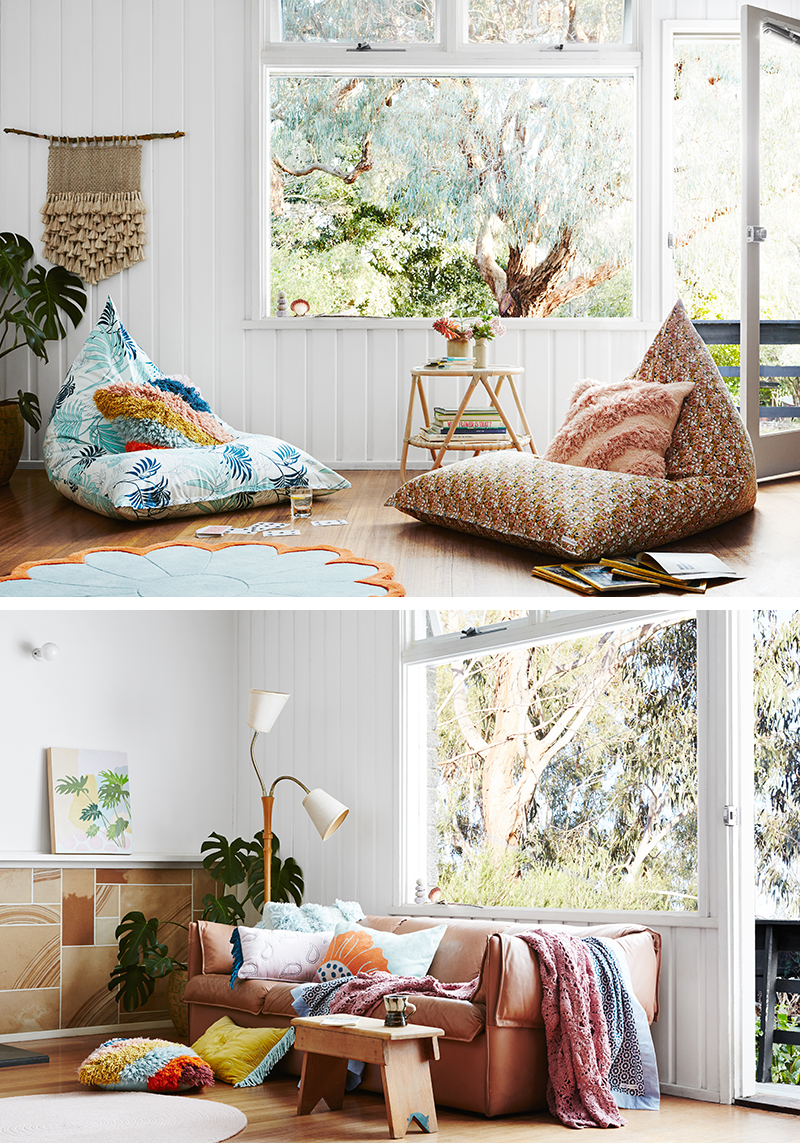 The Love Shack Collection features some lovely shaggy and textural elements. How important is it to consider texture when decorating a space?
Texture is such an import element of design and one that I often feel is overlooked. One of my favourite design quotes is "A room should never allow the eye to settle in one place. It should smile at you and create fantasy." – Juan Montoya. By introducing tactile elements to a room you really bring it to life and invite people to come in and take part in it. It's about engaging all of the senses!
Sage and Clare has an ethical focus, how does that work in practice for your brand?
I'm really passionate about designing homewares that have heart and soul. This involves working closely with artisans in India and learning their art, while also illuminating my own design aesthetic. There is a mutual learning and level of respect there and Sage and Clare is committed to keeping this artisanal tradition alive. With the advent of machinery and drive for mass production, it's important to ensure these lifelong skills, often passed from generation to generation, are re-interpreted to remain relevant and to keep them in existence.
Where was the last place you travelled to, and where would you like to journey to next?
India was the last place I travelled… No surprises there! I spent 7 weeks there, working on my range… Next stop Sri Lanka… I hear it's a 'gentler' version of India and a place I can definitely see myself relaxing in next time I'm in that part of the world.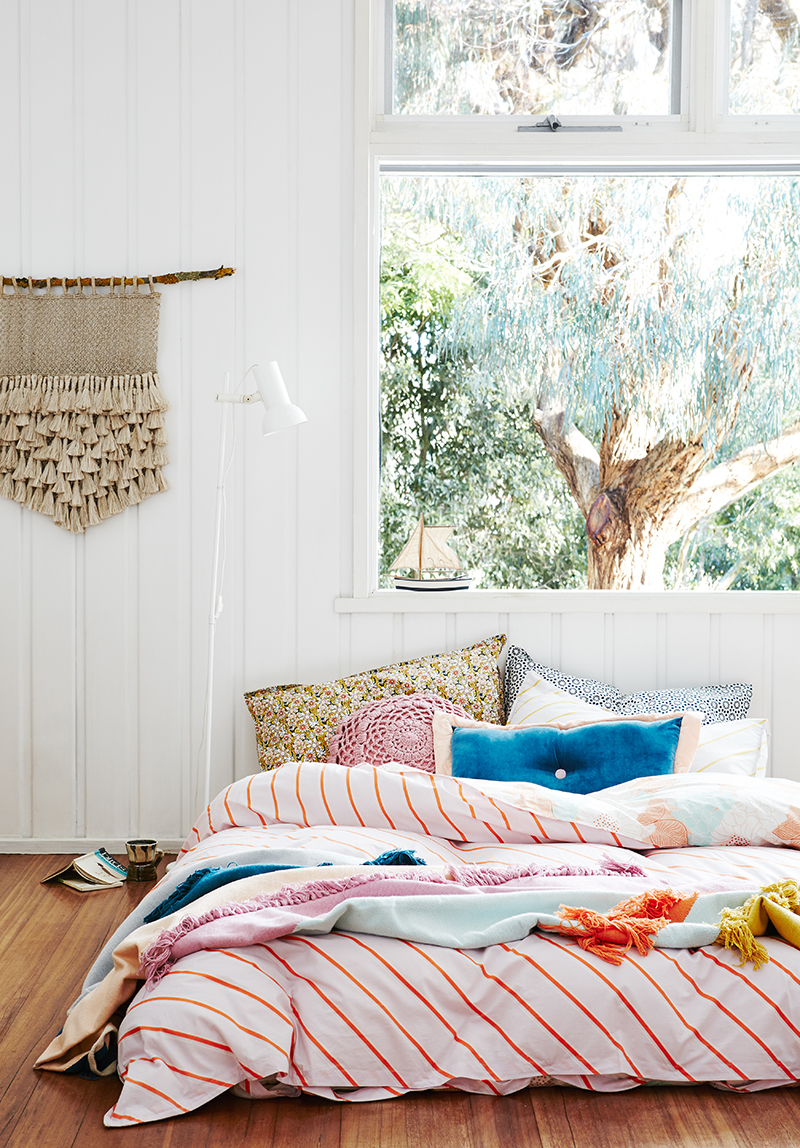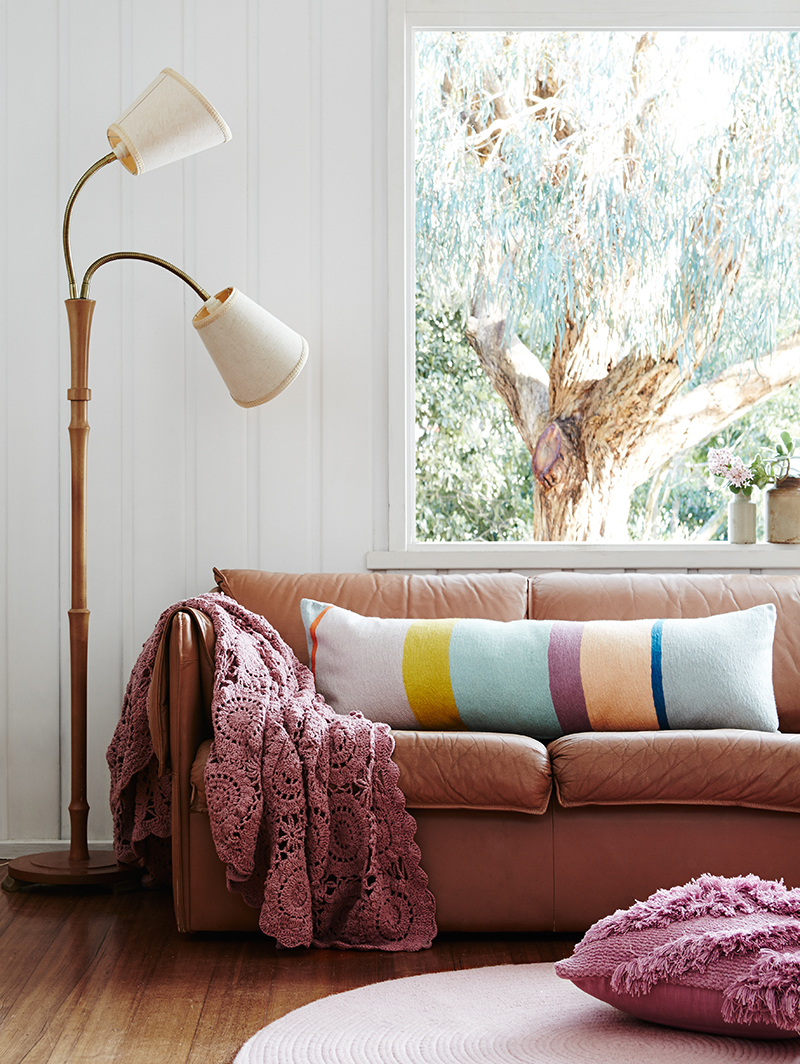 Photos courtesy of Sage and Clare, and Greenhouse Interiors. Photography by Annette O'Brien, styling by Julia Green.
I really enjoyed hearing the stories behind the brand and the summer collection, I hope you did you. Thanks Phoebe!
Head to Greenhouse Interiors here and Sage and Clare here to view the whole range and pre-order these gorgeous homewares.
Save
Save