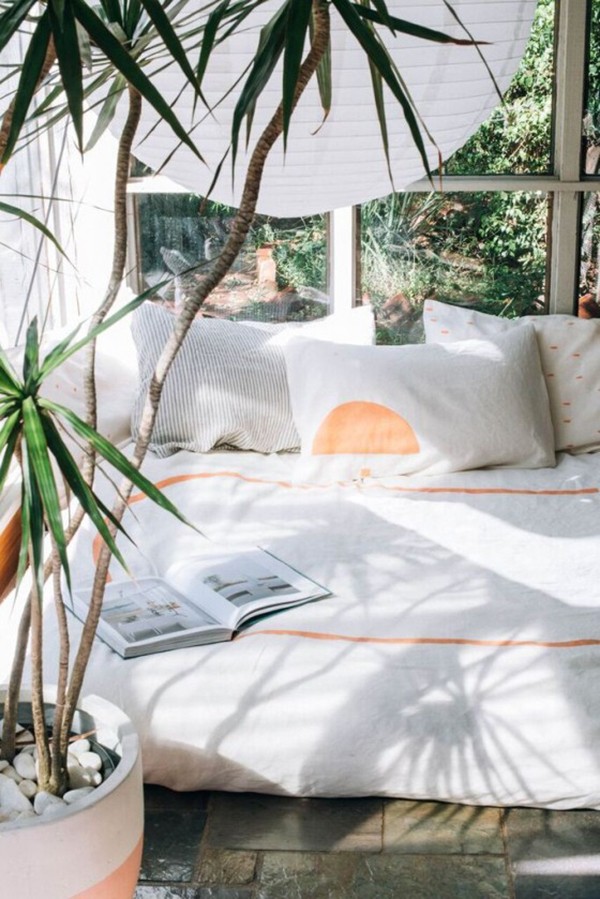 The Vallentine Project by Bianca Vallentine is all about creating beauty in the every day, value in the unique, and pieces that are as special as they are functional. Bianca's bed linen range perfectly embodies this ethos: 100% French flax linen is hand painted and hand embroidered to create beautiful bespoke textiles. Every piece is an original artwork. No two are the same, and each design is a limited edition of just 50.
Bianca says "All manufacturing is completed in Australia by local machinists. Paint is made locally by carefully trained chemists who care about the environment. Embroidery is painstakingly hand stitched so you receive a highly individual and precious product. Historically, linen has been passed down from generation to generation, a tradition we hope you continue."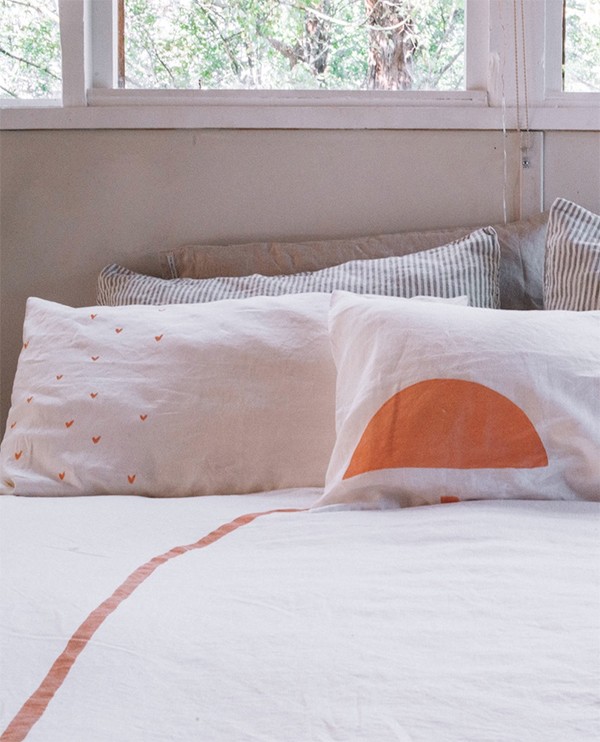 The Ultimate Zen doona cover (below) features an organically shaped full circle with hand embroidered gold triangles, referencing the minimalist Japanese zen sensibility and calmness.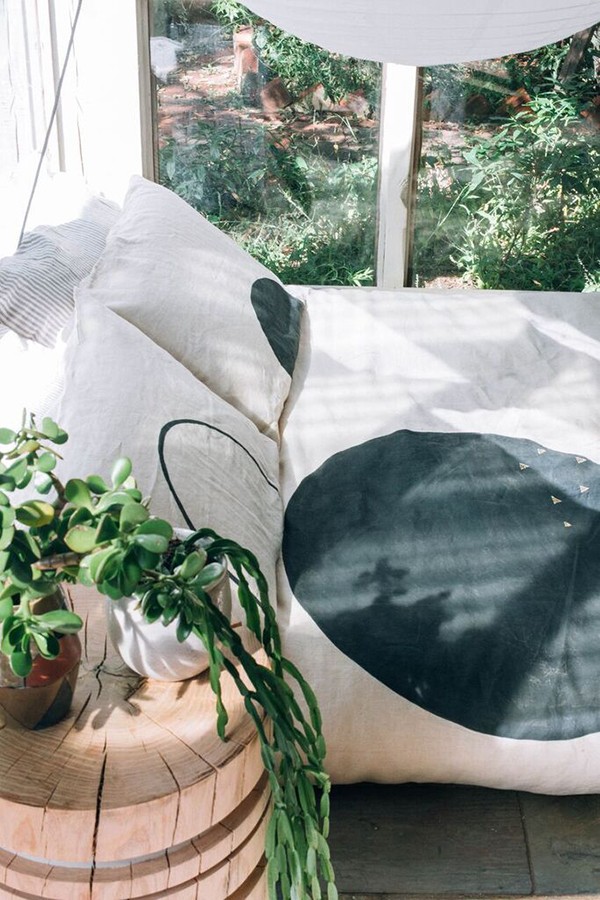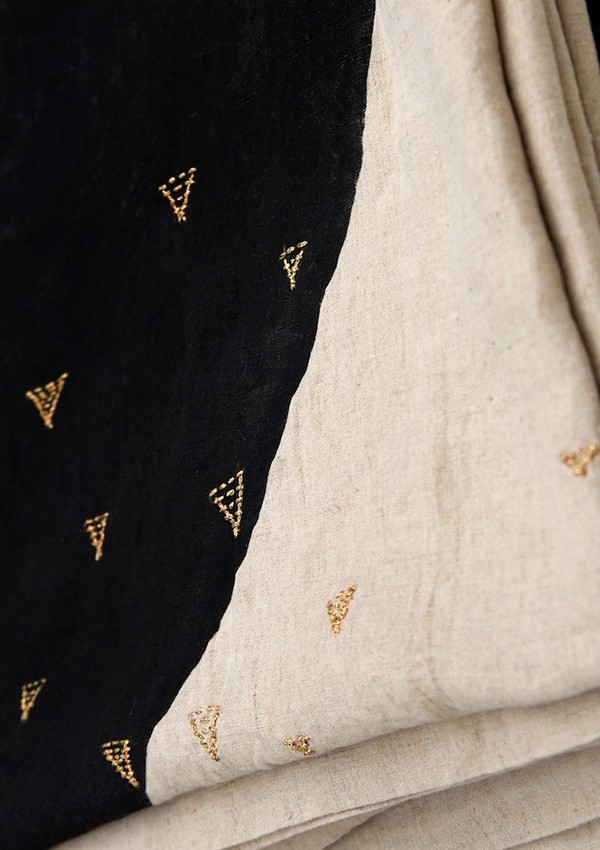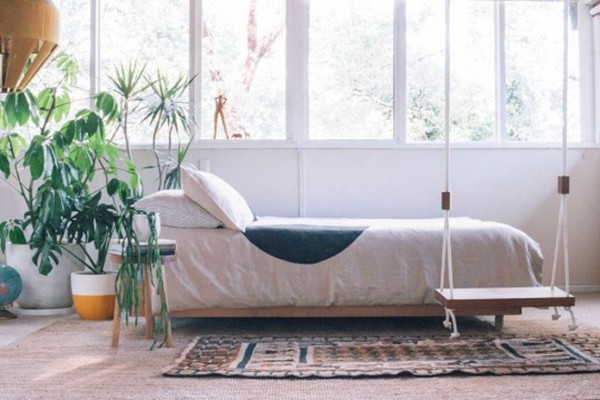 Photos courtesty of The Vallentine Project.
The Vallentine Project bespoke 100% linen bedding is available to purchase online.