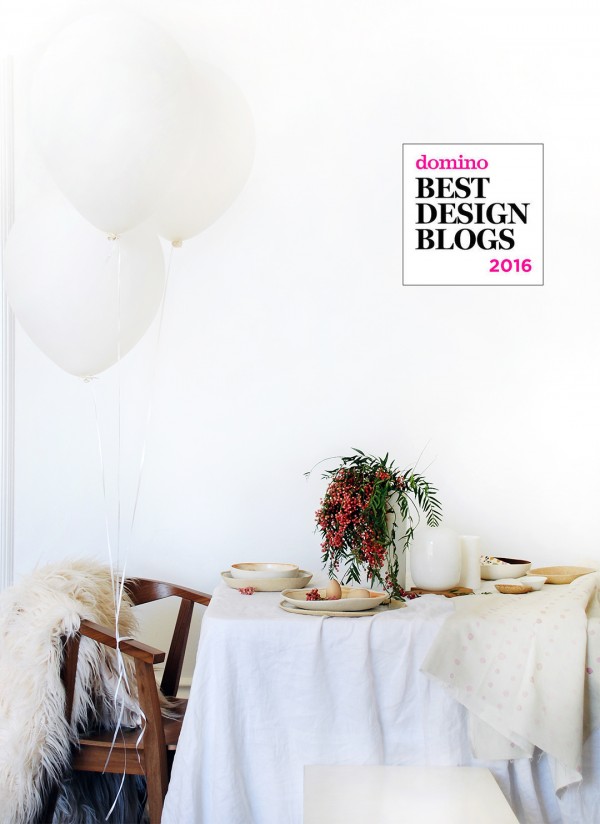 Domino has just announced the The Best Design Blogs of 2016 and we made the list! Cue confetti and balloons!
We are super-chuffed to be included alongside 22 other amazing blogs, including The Design Files – the only other Australian site on the list. We're in such great company with international superstar blogs like DesignLoveFest, The Style Files, Design*Sponge, The Jungalow and Weekday Carnival.
If you've clicked through from Domino, hello and welcome! Have a browse around, we hope you like what you see. What an awesome way to start 2016! Here's to you, our lovely readers for visiting and appreciating We Are Scout, and big thanks to Domino for naming us in their Best Design Blogs list.
Photo: Lisa Tilse for We Are Scout – 3 stuning ways to set your Easter table post.