Artist Eric Rieger aka HoTTea works with miles of yarn to create incredible rainbow-hued art installations. He describes his labour intensive work as "interacting with public spaces non-destructively".
Eric started making his yarn installations as a form of non-destructive graffiti using the inherent grids on fences. He has since been invited to display his art throughout the United States and internationally, with exhibitions in London, Berlin, New York City, Los Angeles and Minneapolis.
Above: Promiscuous, an installation at the Long Beach Museum of Art.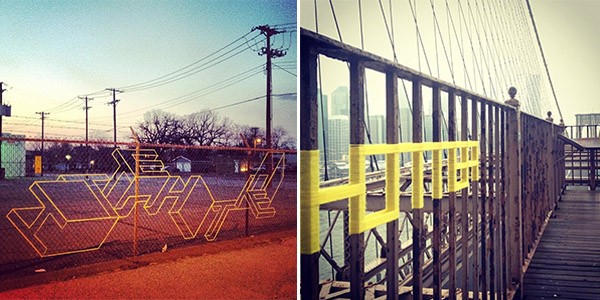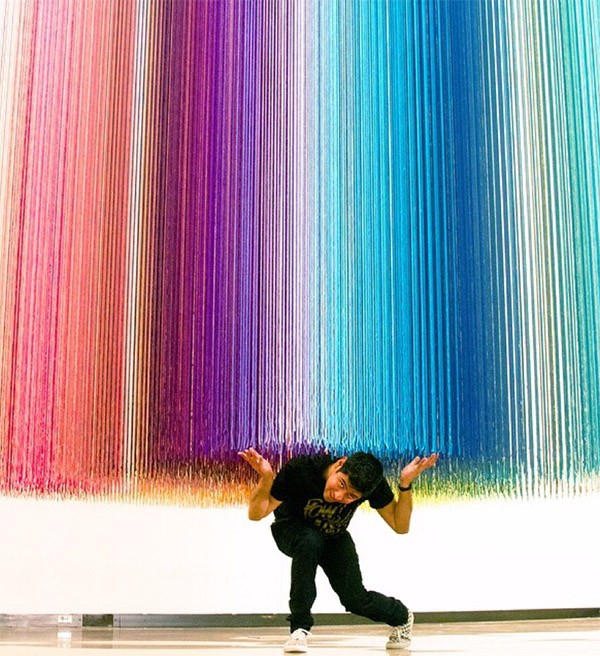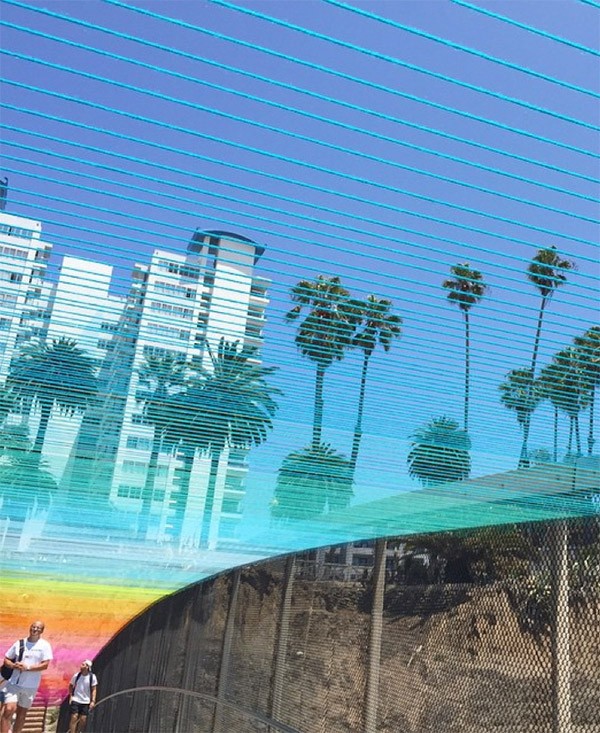 Although Eric is now commissioned to create installation art, he continues with his unique form of  urban graffiti in the early hours of the morning. Migration in Los Angeles was completed at at 3am and Eric posted on Instagram: "I urge you to come view my latest installation before the city takes it down."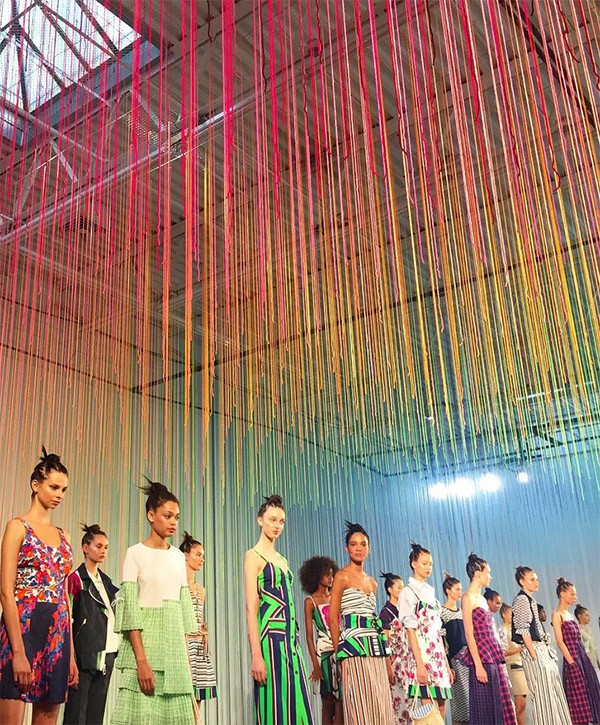 If you'd like to learn more about HoTTea, I found a really great video about Eric and the origins of his art on Minnesota Original.
Photos courtest of HoTTea on Instagram.