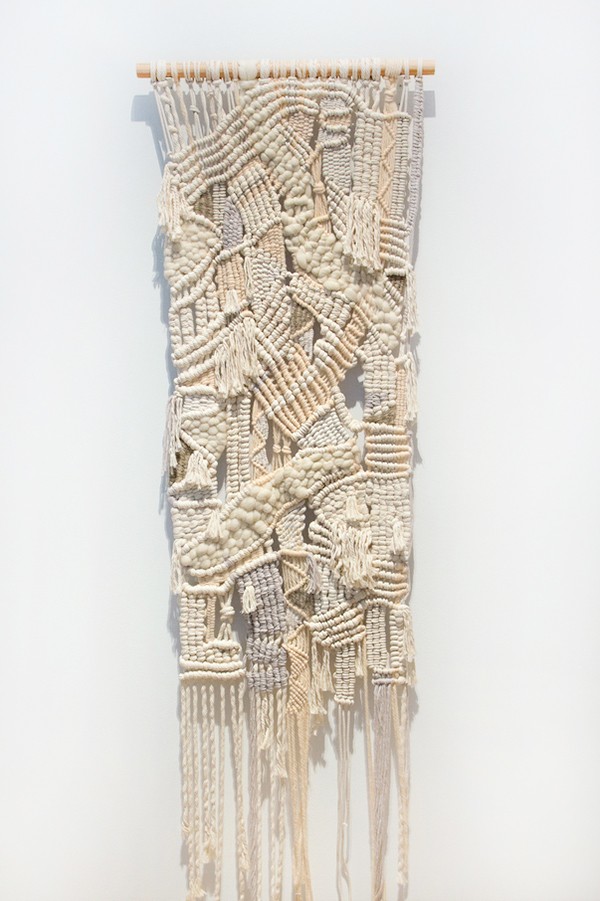 American fiber artist Sally England is known as one of the trail blazers in contemporary macrame. She attended an Applied Craft & Design graduate program in Portland, Oregon in 2010, where she created the first of many large-scale macrame wall hangings.
Sally often incorporates weaving, patchwork, and hand-sewn elements into her work. She is self taught and has created fiber art for a broad range of private and commercial clients including the Ace Hotel.
Recently Sally exhibited a body of fiber art at the Grand Rapids Art Museum, and I thought these amazing monochromatic pieces might be a nice way to ease into the week ahead. Enjoy!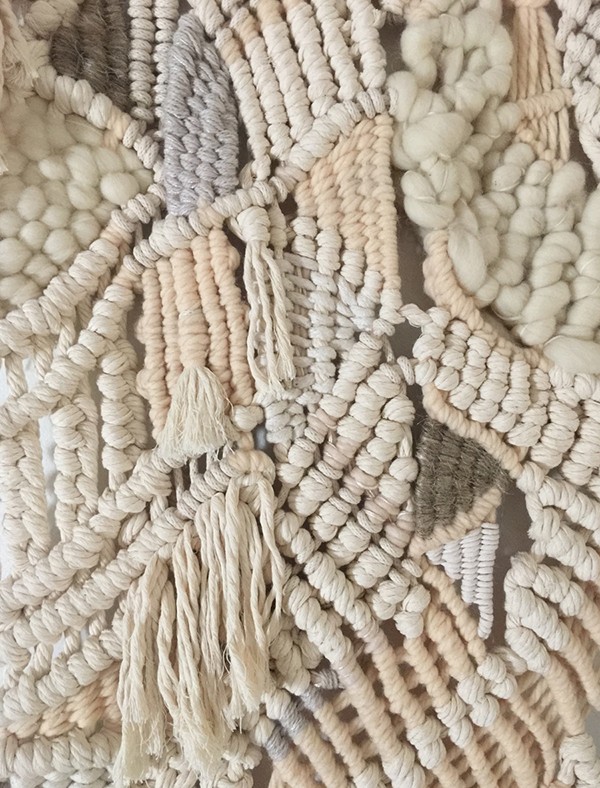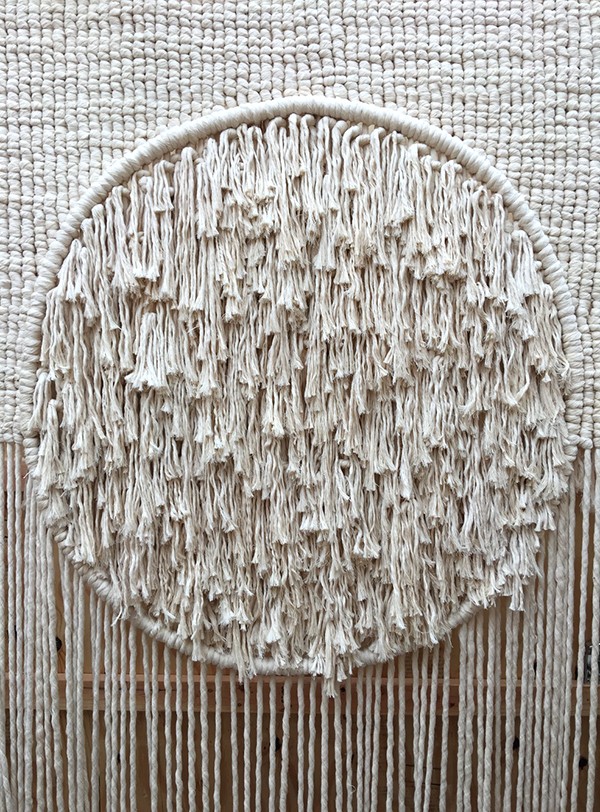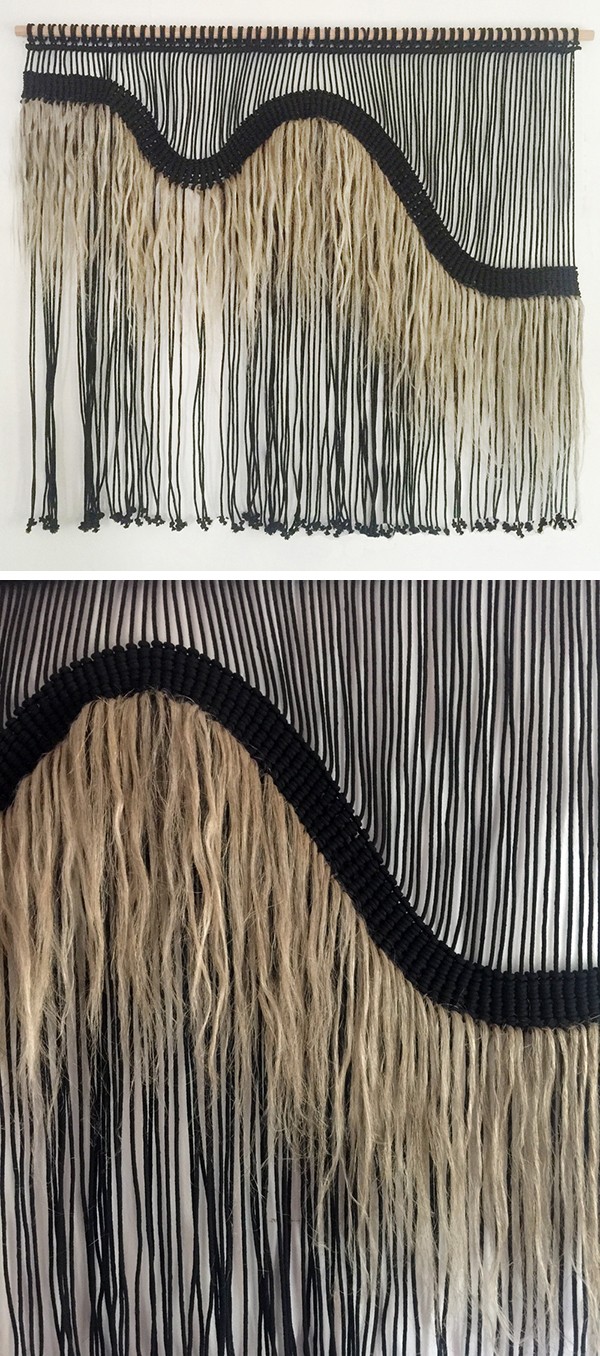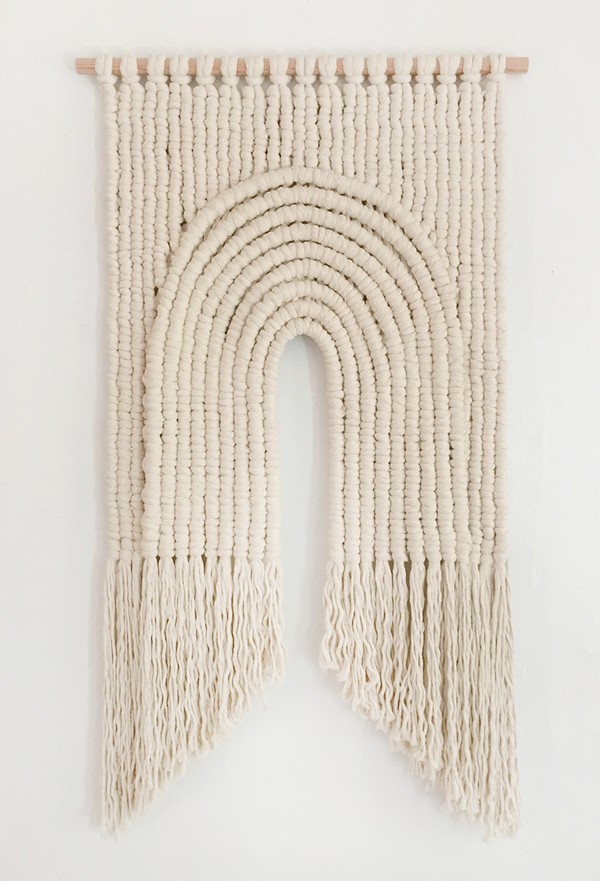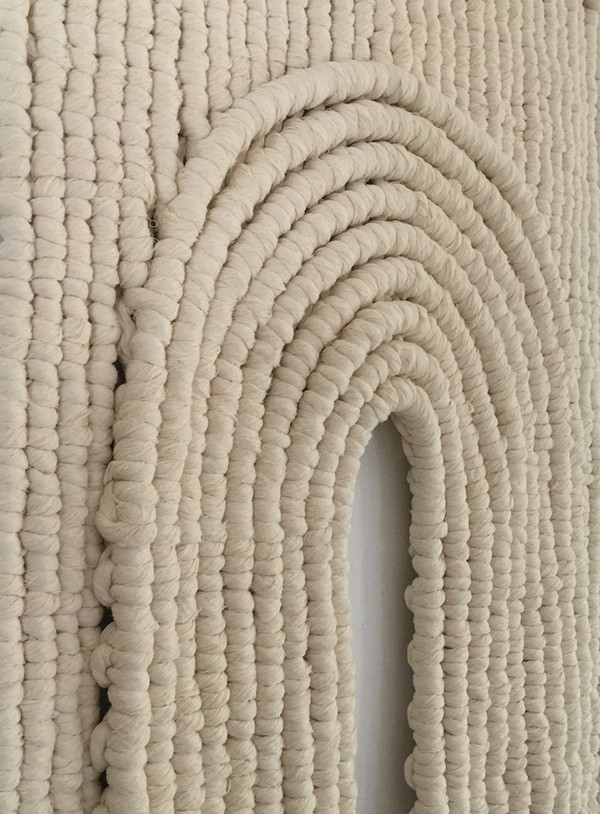 Photos via Sally England.
If you love Sally England's macrame, you might also like to see the incredible work created by Australian superstar Natalie Miller. You can see Natalie's giant macrame chandelier installation here, and visit Natalie's macrame and weaving studio in our Space to Create series.