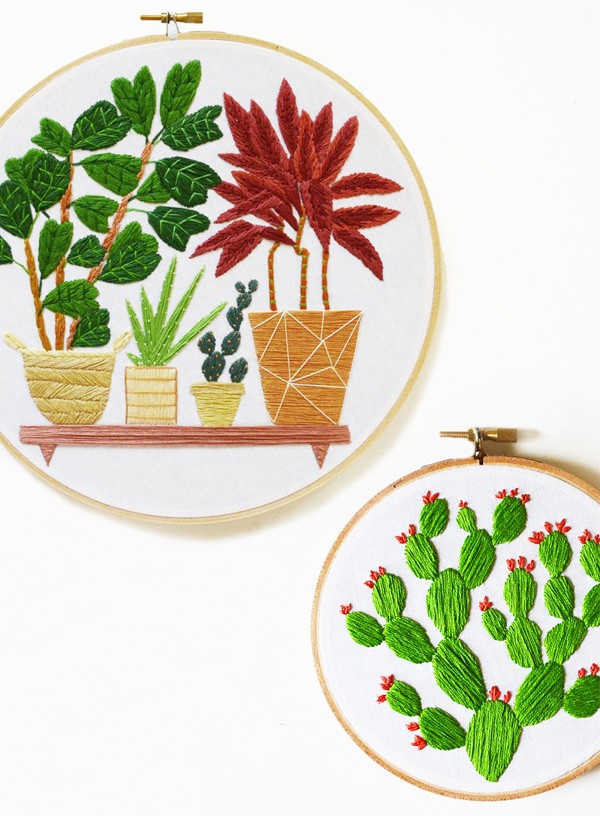 You may have heard that we're rather fond of indoor plants. And that it's a bit a trend right now? Open any interiors mag these days and you'd be hard-pressed to find a home without a fiddleleaf fig, cactus or potted monstera lurking in the corner.
Naturally, the botanical trend has extended to fashion, homewares and artworks, so if you can't get enough real greenery in your home, you can always pop a framed frond on the wall.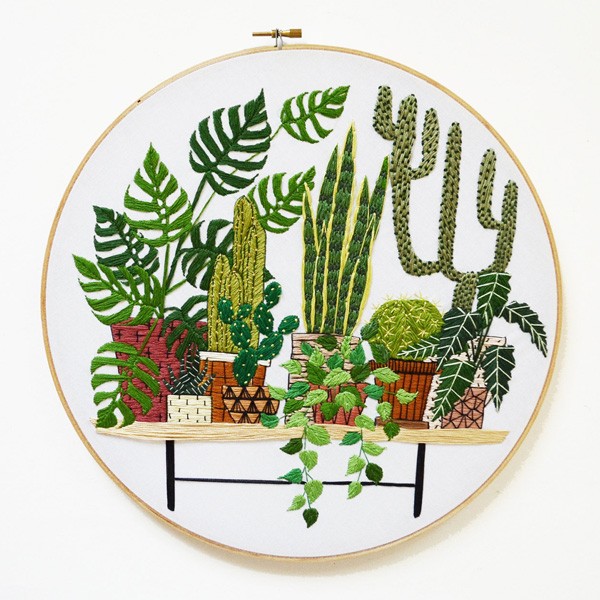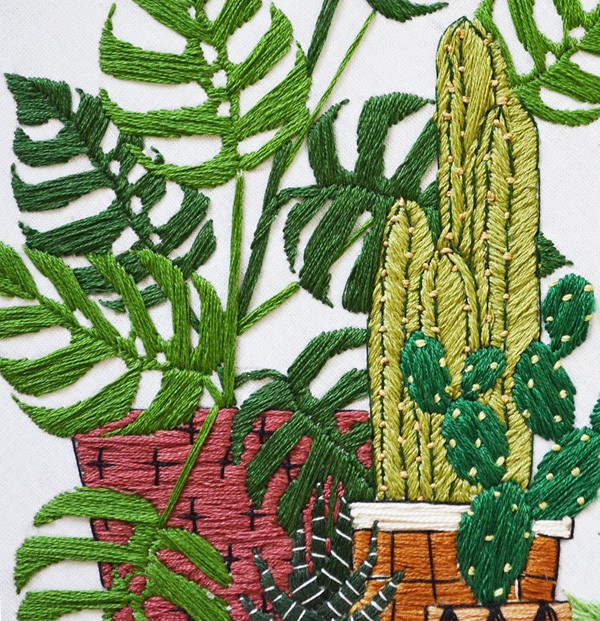 We are loving Sarah Benning's beautifully detailed embroidered plant artworks. The upstate New Yorker sure knows her hipster plants. Her handcrafted pieces feature fiddleleaf figs, ferns, all manner of cacti, and monstera (naturally), with accompanying on-trend wire plant stand and geometric planters.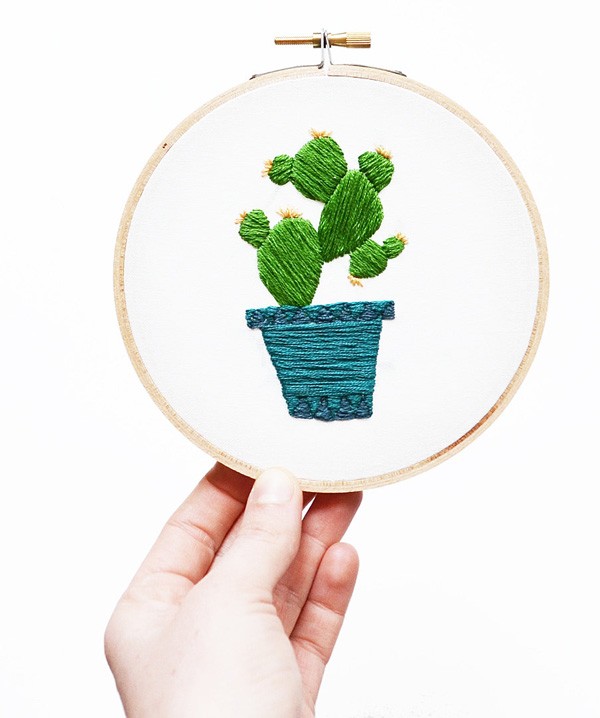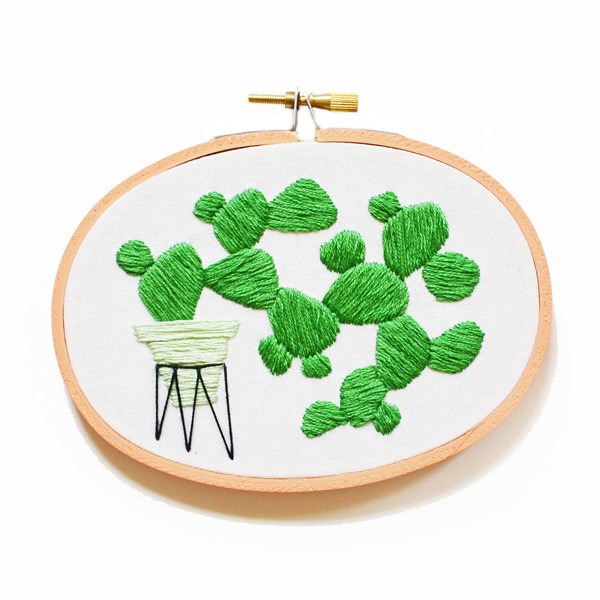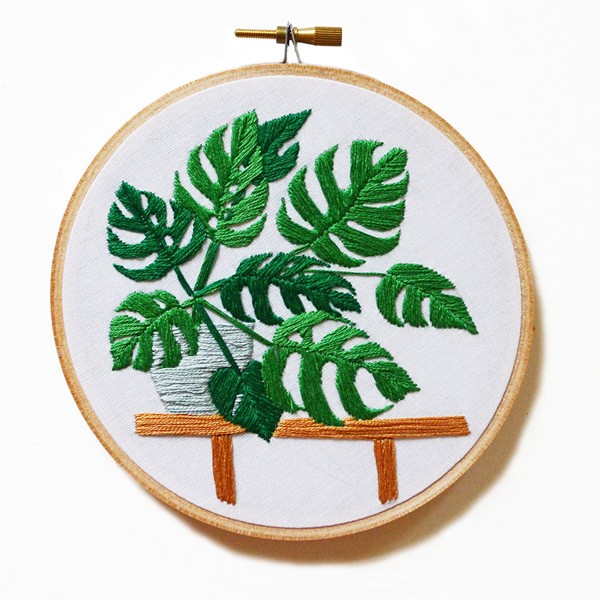 The one-off pieces are available to purchase from her Etsy shop, with prices starting at around AU$65. Lovely and affordable artwork for your walls!
Save