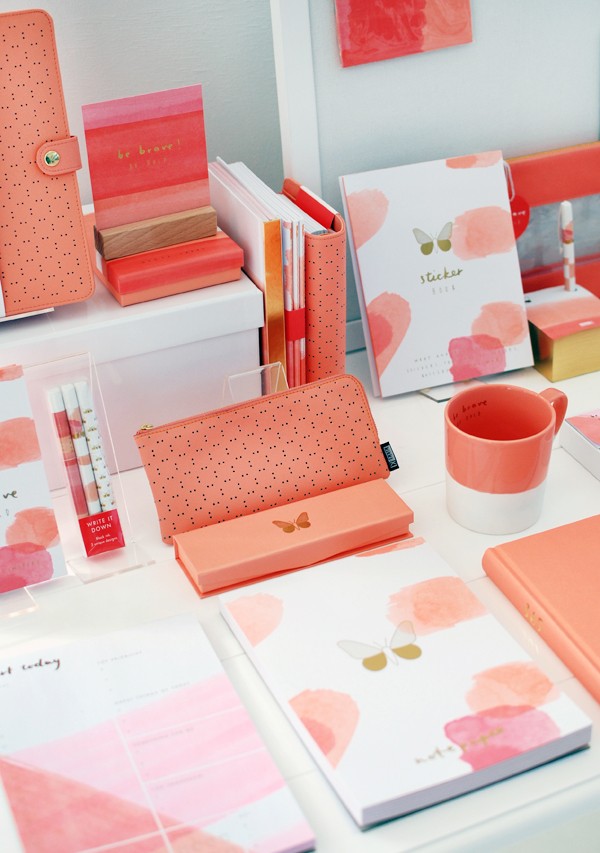 Yesterday I enjoyed a Swedish morning tea and browsed the new collections for spring/summer 2015-2016 at much-loved Australian stationery brand kikki.K. Have a look at what's new in store, and what we can look forward to in coming months.
The lovely Be Brave range is online now, and features peach and pink watercolour splashes and includes notebooks, a vision board kit, cards and wrap, and quote cards. Perforated leather personal planners in peach are a stand-out, and are on-trend with the perforated leather we're seeing in fashion and accessories.
A selection of items of the Be Brave stationery collection are also available in beautiful soft ice blue.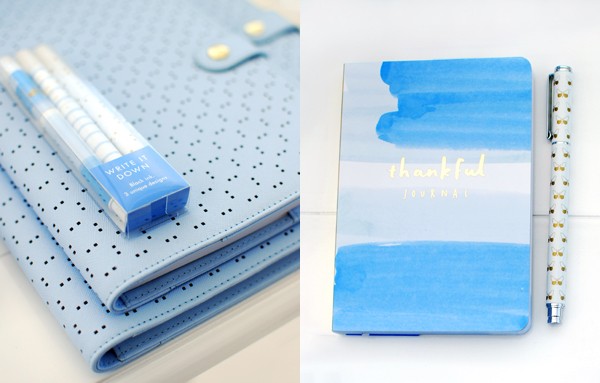 We're still fans of copper and metallics and it's a trend that's here to stay for a while longer. This season, kikki.K have combined copper with tones of grey and marble for a fresh take on their affordable and extremely giftable homewares.
The circular marble tray, glass box with copper trim and those copper polka dots on grey ceramics are highlights. Look out for this collection in stores in September.
Summer 2015/16 is all about fruit at kikki.K… with ice cream for good measure! You'll find diaries, planners, calendars and stationery adorned with happy bright watermelons, lemons, cherries, and everyone's favourite: the pineapple.
My favourite diary, the Weekly Leather diary will be available in watermelon, blue and black. The watermelon is calling my name for 2016 – to replace this year's lilac.
If you're keen to lock in next year's diary, you can take a look at the colours and new designs here and sign up to be notified when they arrive.
I was also excited to get a sneaky peek of what kikki.K has lined up for Christmas this year. There are two collections: copper, gold, black and white, and traditional red and green. These adorable tiny copper wire string lights caught my eye and they looked lovely all a-jumble in a glass jar.
Simple paper-cut shapes and polka dots feature in the more traditional colour story, as well as super-cute wooden decorations, like the car with the Christmas tree on its roof.
I hope you've enjoyed seeing what's to come from kikki.K as much as I did. There's much to love in store now as well – head over to kikki.K now and have a look for yourself.
Photos by Lisa Tilse for We Are Scout.