Make your own paper geo jewels and string them together to make garlands and decorations, or just pile them up in a bowl. Choose your paper colours, download the template and get to it. It's an easy way to achieve a fresh modern look for your mantle or table this festive season.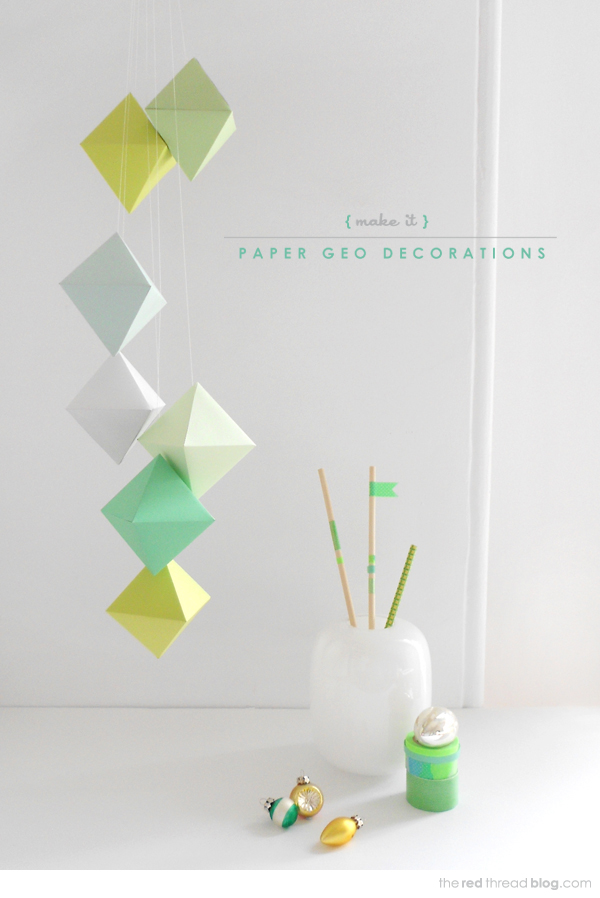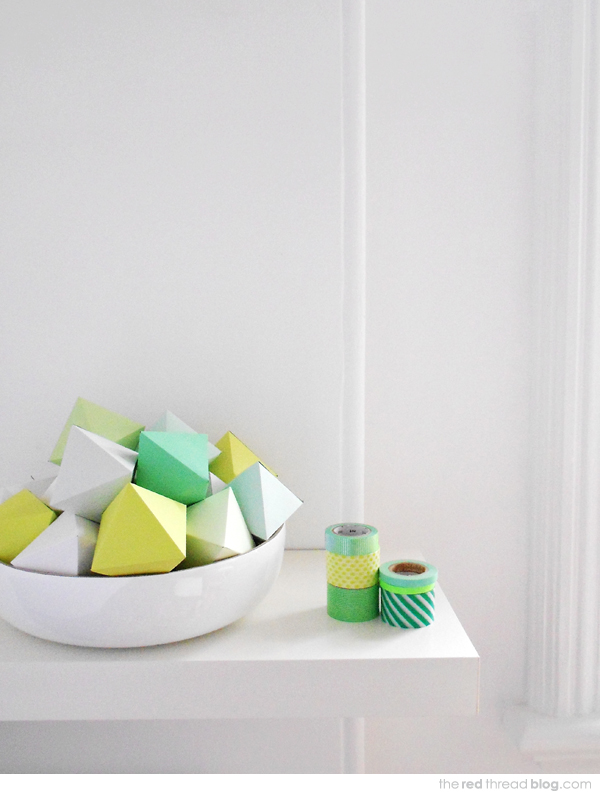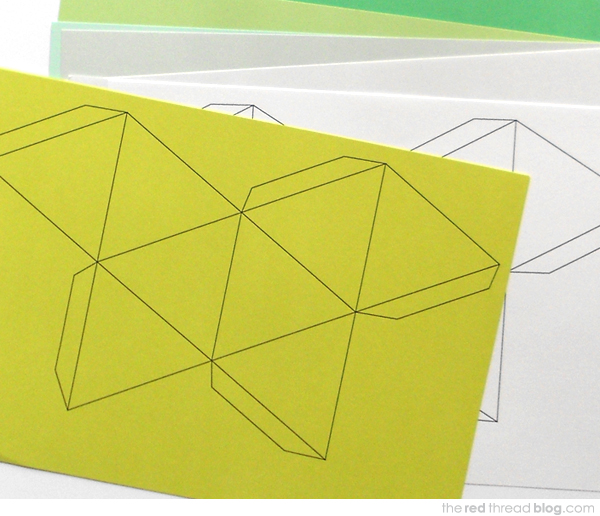 You'll need
Heavy weight paper in the colours of your choice
Template – click here to download
Scissors
Glue stick or double sided tape
White sewing thread and tape to secure it if you're going to hang your geo shapes
All you need to do is print out the template onto coloured paper and cut out around the outer edge. Then fold along all the printed lines, so that the lines are on the inside of the shape. Apply glue to the flaps one at a time and press together firmly.
If you're going to hang the geo shapes tape the thread to the inside of the shape before you glue the last flap in place. Or attach it with washi tape to the outside as a decorative element.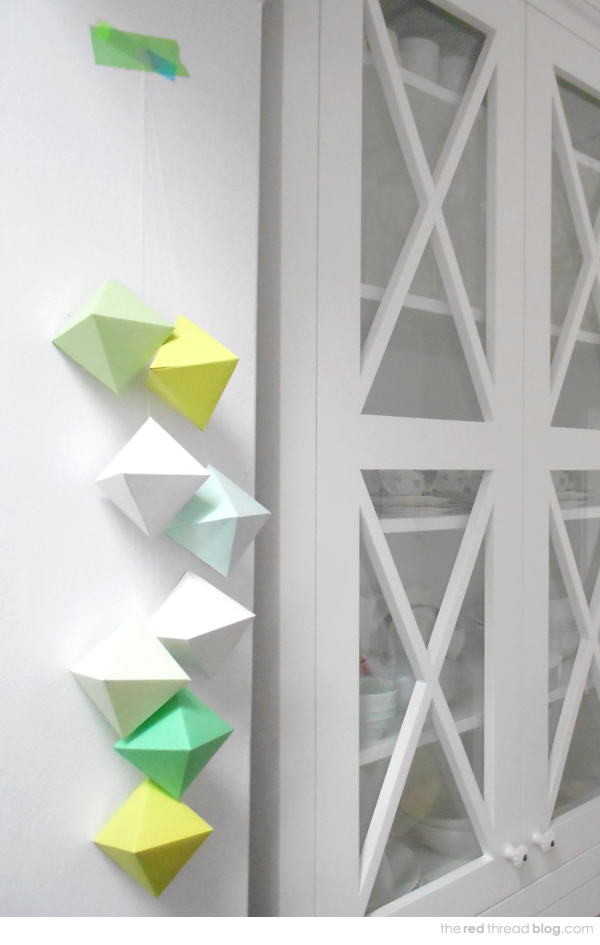 Hang the shapes from a painted branch, string them up to make a garland, or hang them on your Christmas tree. I was going to use them as another advent calendar idea, but I was a couple of days too late getting them finished. Maybe next year?! There are a lot of free templates around for lovely more complicated jewel-like geo shapes. I wanted to keep mine fairly simple, but if you're feeling game see what Mr Google can find for you.
Save
Save