Alex Falkiner is a Sydney-based maker and visual artist whose work blurs the boundaries between craft and art, incorporating textiles, paper, painting and stitching. I particularly love her hand coloured and embroidered textile pieces which you can glimpse in the image below. Using traditional textile techniques Alex transforms everyday and often throwaway materials into covetable objects. You may have seen her signature colourful rope baskets which are sold under the name Alfalky. I'm delighted to feature Alex in this week's Space to Create post and I'm sure you'll enjoy the visual feast of her images.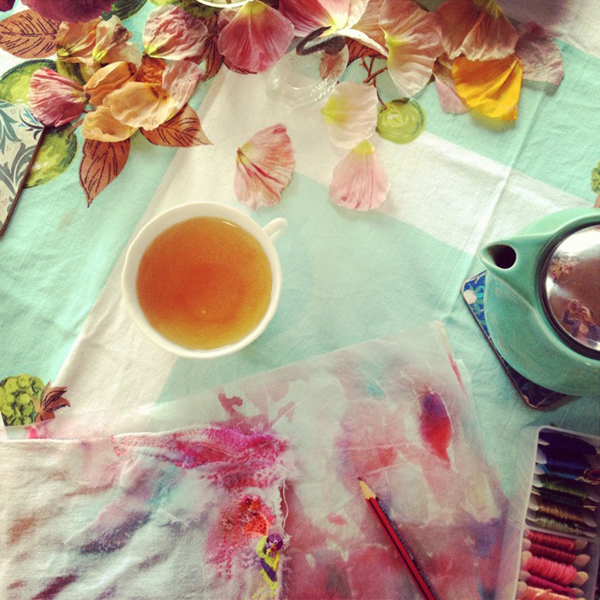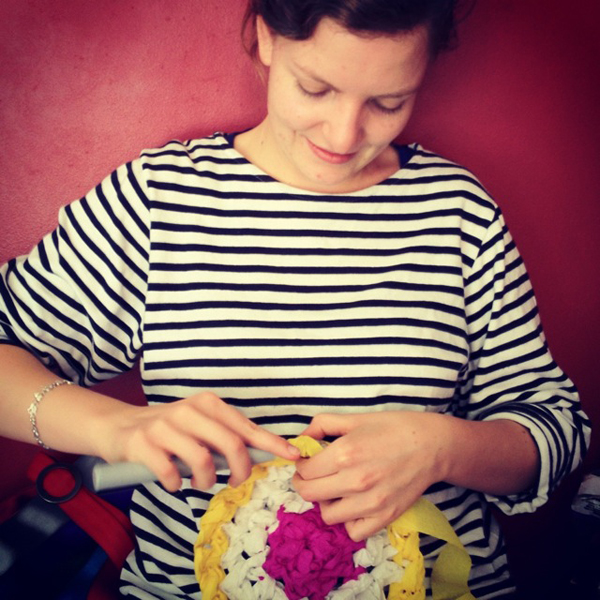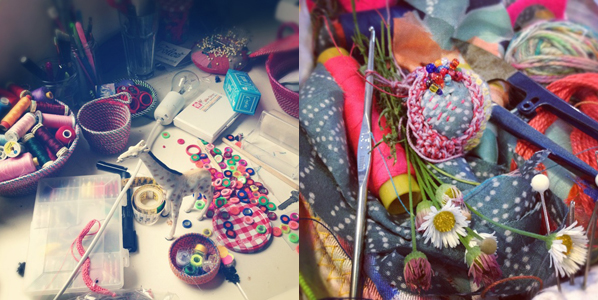 Meet Alex…
Where do you live?
I share a sunny apartment in Sydney. Only a short leafy walk to the sea and lots of chirping birds which means you can pretend you're on holiday…
Where do you create?
I have a studio space at uni, which is great if you want to be around other artists and chat about materials and ideas. I also make all over my apartment – machine sewing in a corner of my bedroom, painting and drawing on our sunny dining room table, large things on the lounge room floor and a bit of hand sewing, sketching and crochet on the bus.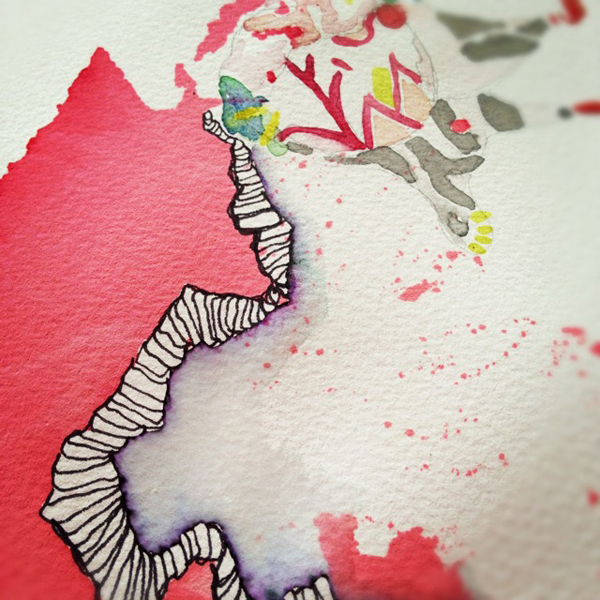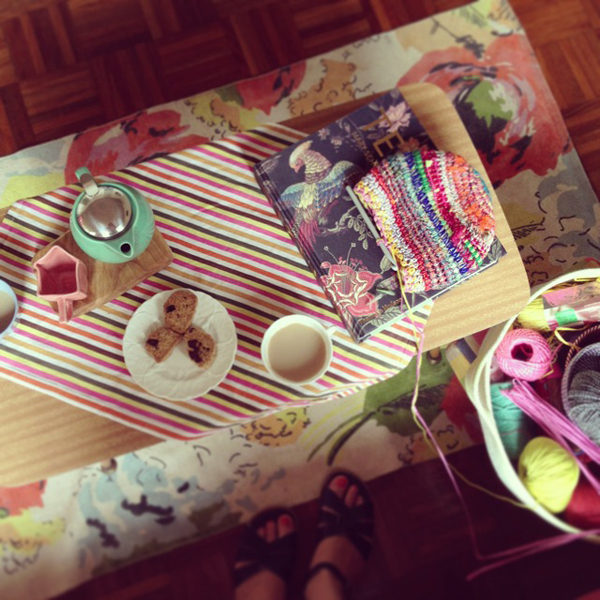 When do you create? Is it a full time job?
I create all the time, but it's not at all like a full time job. My week is a full of making – I make things for other people and home wares to sell in stores, I make things for myself, things for exhibition and for uni and I also lead workshops, helping other people to make stuff.
What path led you to this creative place?
I guess it was inevitable! Although I did try to avoid art school for a number of years…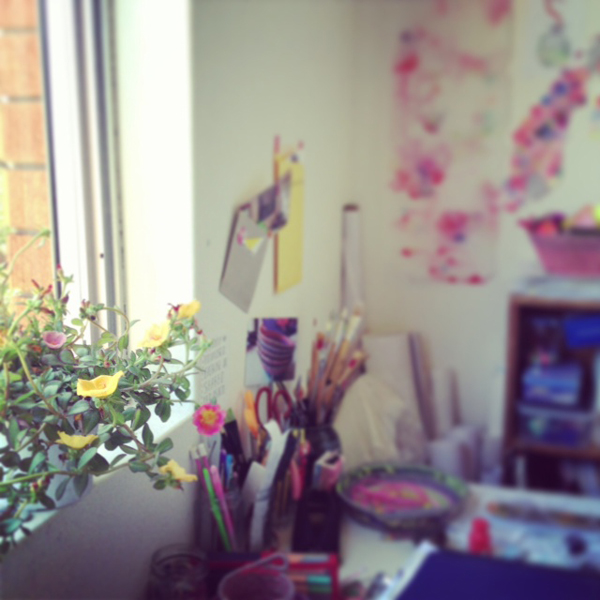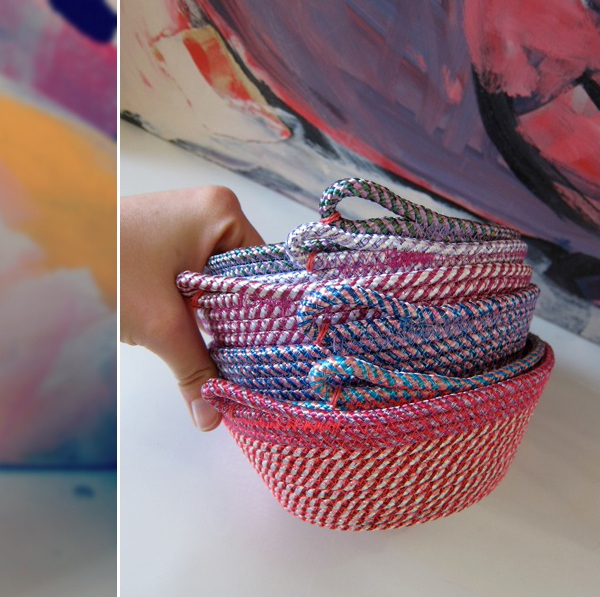 What's your elevator pitch? How do you describe what you do?
It tends to shift and change depending on who I'm in the elevator with… My most recent blurb is:
"Alex is a maker and visual artist using painstaking textile techniques to transform throwaway materials into covetable objects. Her work resides in the spaces between textile and paper, art and craft, painting and stitching. These in between spaces allow her to collect and curate details of the everyday and to record and revere what is often overlooked. Alex sees making as a way of thinking, learning and reflecting."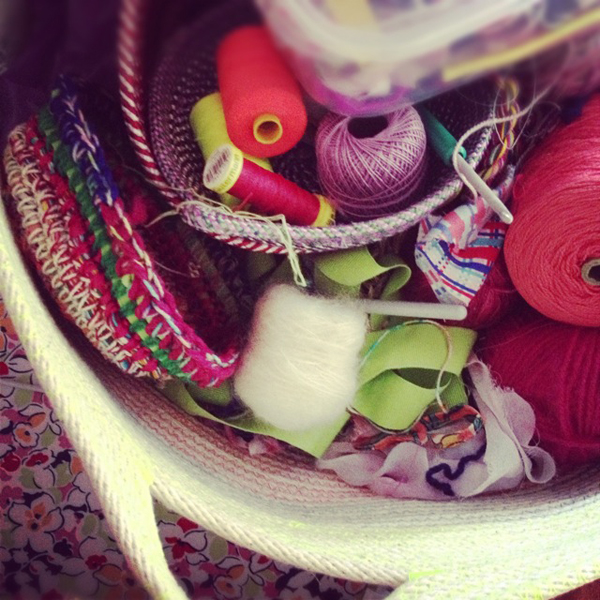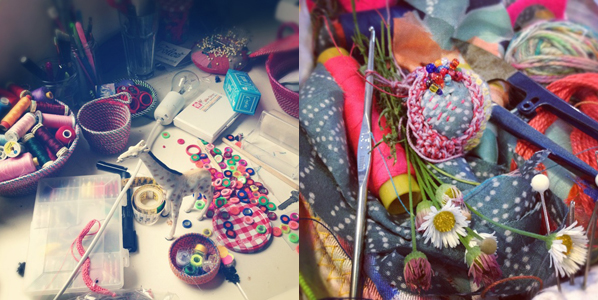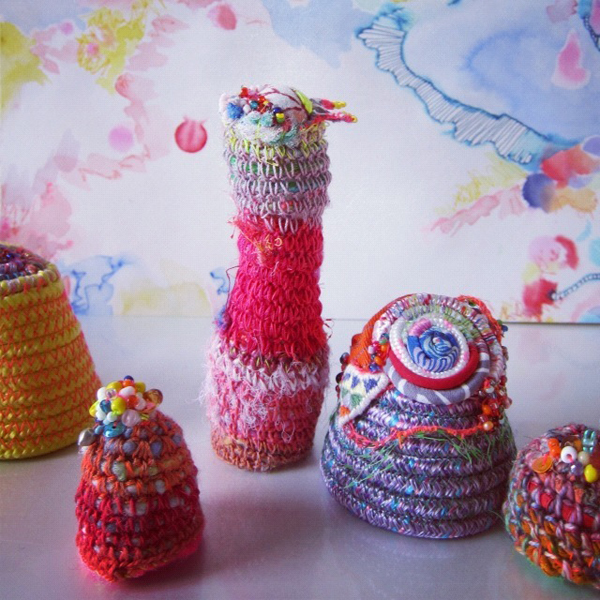 How would you describe yourself in six words?
excitable, cynical, hopeful, thoughtful, emotional, colourful!
Where do you find inspiration and motivation?
I don't drive, so I walk everywhere (and have lots of daydreaming time on the bus). Walking is my time to search for lovely light, shadows and colourful petal confetti on the pavement. I see it as my daily challenge to find all the good bits. Instagram really helps with this, it means I can share the little snippets of loveliness with other appreciators, instantly!
I also do a fair amount of reading and listen to talks most days. I am endlessly fascinated by how people work, think and make. My all time favourite blog is Brain Pickings, this is my absolute favourite – an endless collection of insightful, amusing, curious and moving snippets from everywhere.
What are the essential items in your workspace?
Sharp scissors, An artline Pen, A box of confetti, scraps and half-made things, collected materials a cosy/sunny spot to sit, some good books nearby, a few picked flowers, some tea to drink.
What advice do you have for aspiring creatives?
Take action! Just start! Just make! And make it fun! It's so easy to make up reasons and excuses that stop you from starting, stop you from making. Even if you aren't quite, exactly, really sure what it is you love to do, start with something close-ish and see where it leads. Put aside a small amount of time (say 15 minutes) and make a start. Do a scribble, stitch one corner, write a sentence, read the first paragraph. I find even taking a tiny action in the right direction gives me energy and gets the momentum going.
Do you have a dream that you'd love to fulfill?
I'd just love to be able to keep making, playing and researching, forever…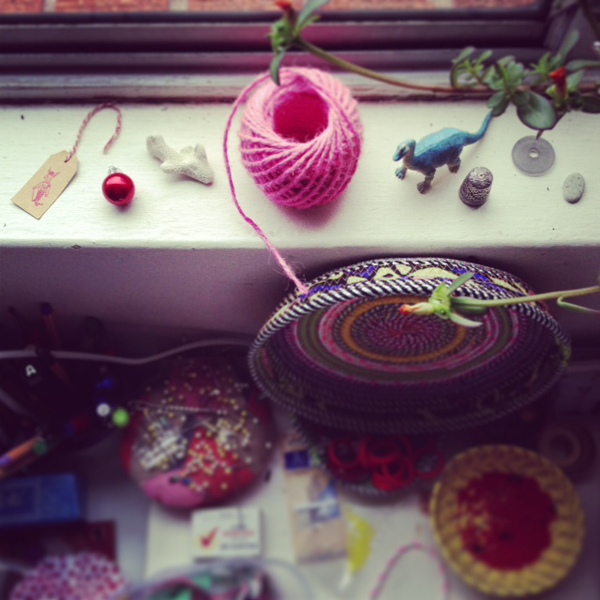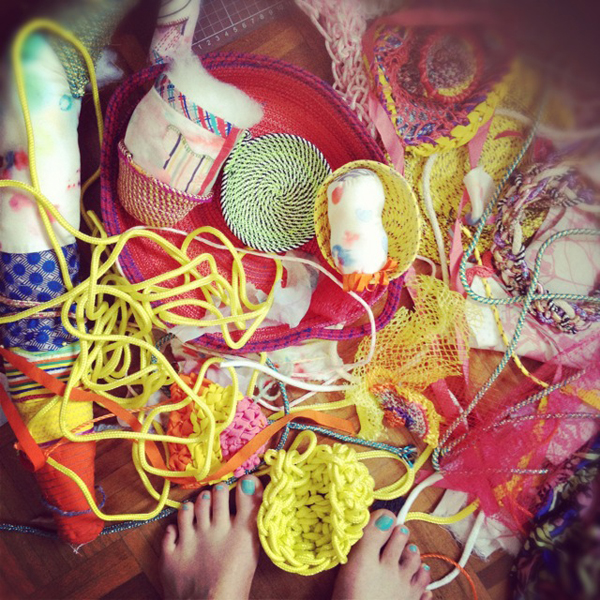 Thanks so much Alex allowing us into your creative space. You can find out more and connect with Alex here:
Twitter and Instagram: @alfalky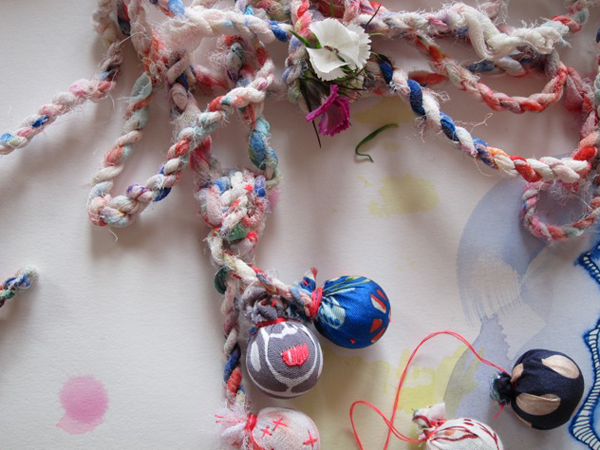 Save