Vibrant colour and quirky style are the calling cards of illustrator and maker Beci Orpin, and her new bedroom makeover is a lovely reflection of that. West Elm worked with Beci to create a colourful and grown up room that reflected Beci and Raph's style. "Pops of colour, lush textures – but still with a feeling of calm, and I wanted it to fit in with the things I already have in my space," said Beci.
What I love about this makeover is that it's really true to Beci's natural style – it doesn't look like a whole catalogue of furniture has been set up in her home. Rather, the blending of old and new is seamless and natural.
"I love it – actually way more than I thought. I wake up daily feeling like I have my life together, because my bedroom is so beautiful! The pieces I had in our bedroom previously were all things I had collected over time, and I love how the west elm pieces fit in with those, and almost elevated them so they are shown in a whole new light," explained Beci.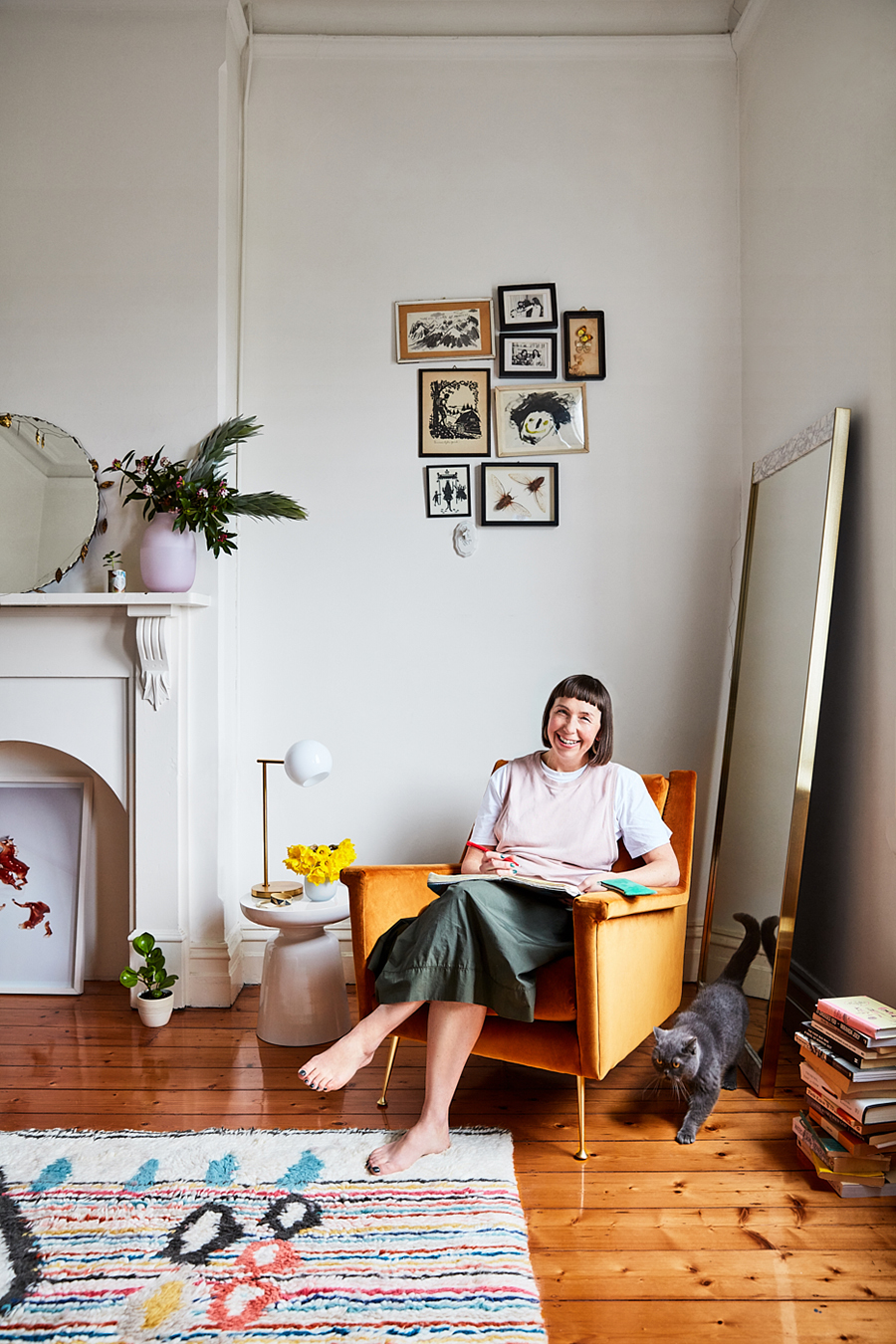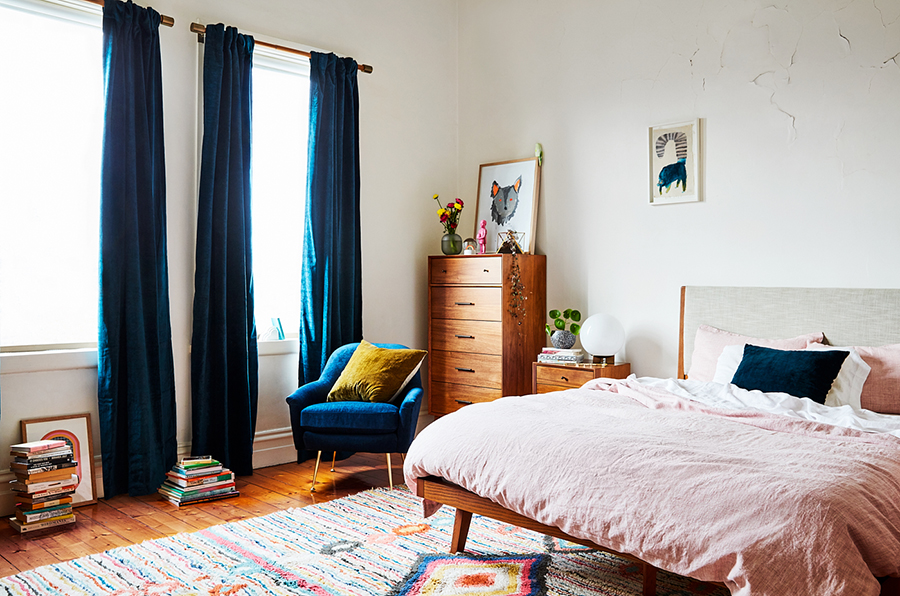 On her favourite pieces: "I always wanted to see what our bedroom looked like with velvet curtains – now they're up I love them so much. They suit the room perfectly. The Charm rug is also a JOY. Having the chair in our room feels very grown up indeed, I love the warmth of the rusty colour too."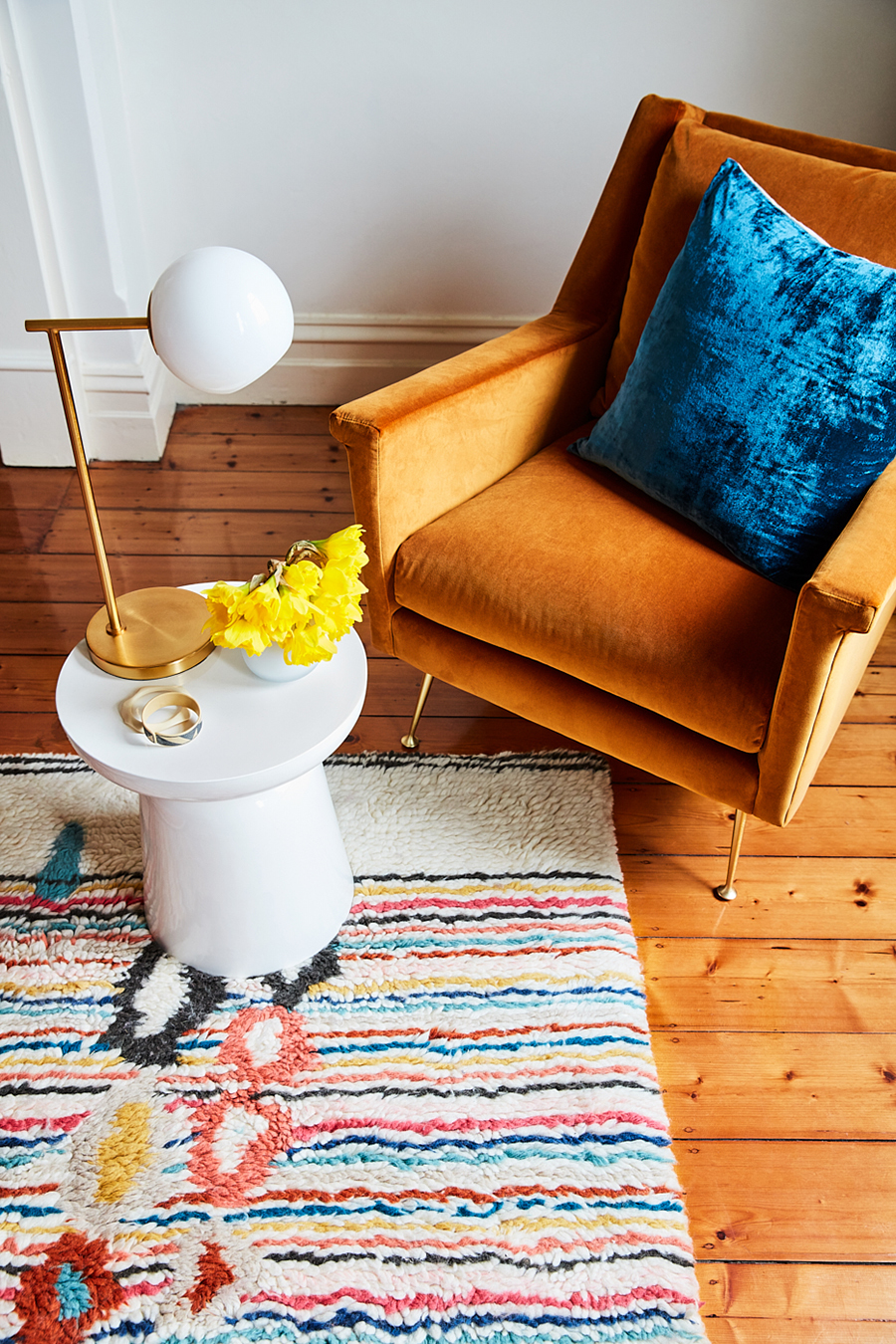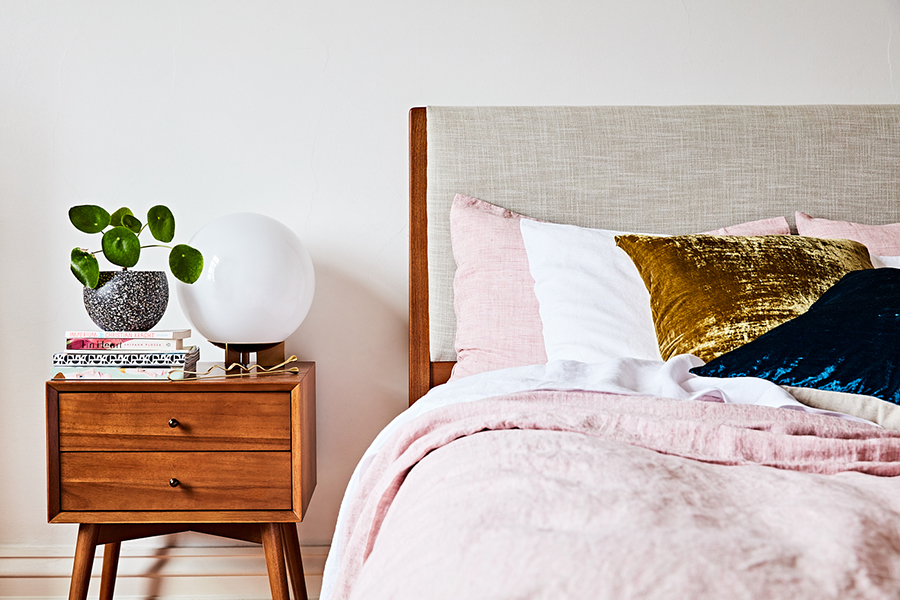 On her style: "The style I use in my work is bold, graphic, colourful and feminine without being too girly. I would say my home style is the same, although I like it to be slightly more understated when it comes to our bedroom."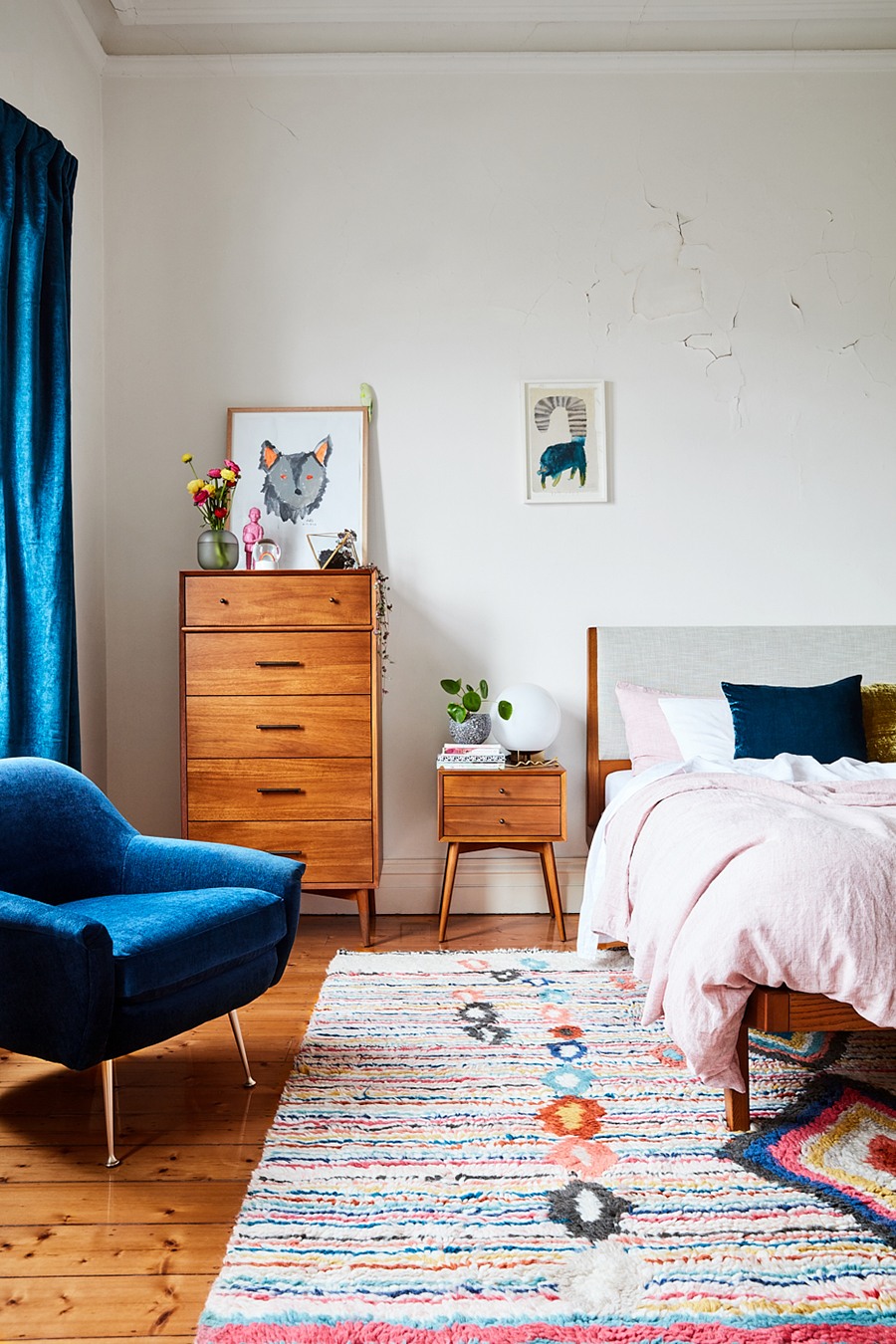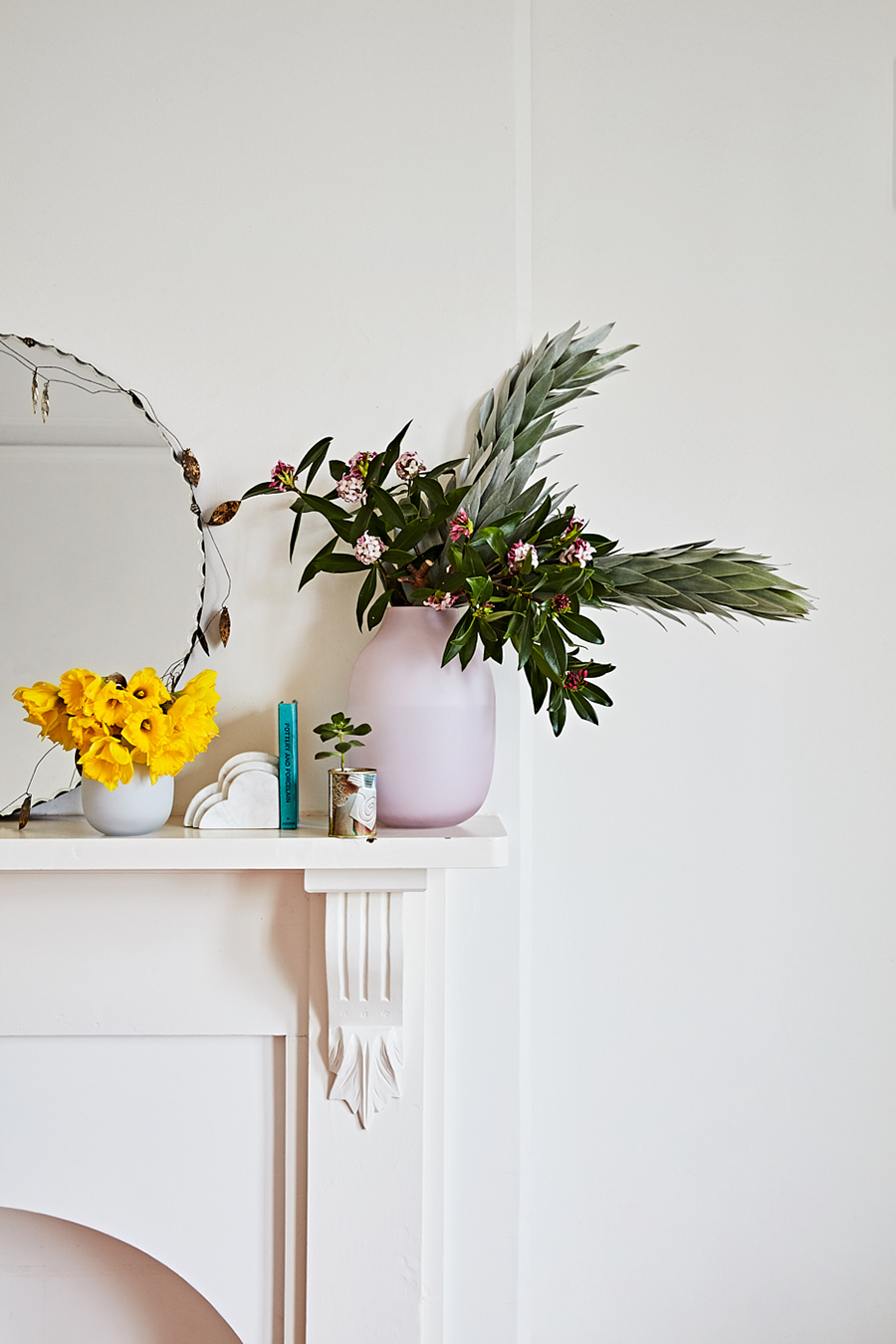 If you want to do your own bedroom makeover in Beci's style all the featured pieces are currently available at West Elm. Explore more here.
Interested in Beci's craft? Learn how to press flowers with Beci Orpin in an excerpt from her book Sunshine Spaces.