The soft pastel interior of this Victorian cottage links the original architecture of the period home with the modern extension and the exterior. The design, by Bagnoli Architects, connects the old to the new with an interplay of floating built-in furniture juxtaposed with solid and rich brass and marble detailing.
This stunning home has just been awarded the best Single Residential Interior in the Dulux Colour Awards 2018. I love that the use of colour is brave and bold, but the colours themselves aren't.
"The exploration of colour is soft and serene, yet commanding, and responds to the architectural form rather than being simply applied to a surface. With greys, blacks and splashes of colour, the interior scheme flows seamlessly to the exterior, demonstrating how the consideration of colour in a design concept can add light and depth to a home," said David Flack, one of the judges of the Dulux Colour Awards.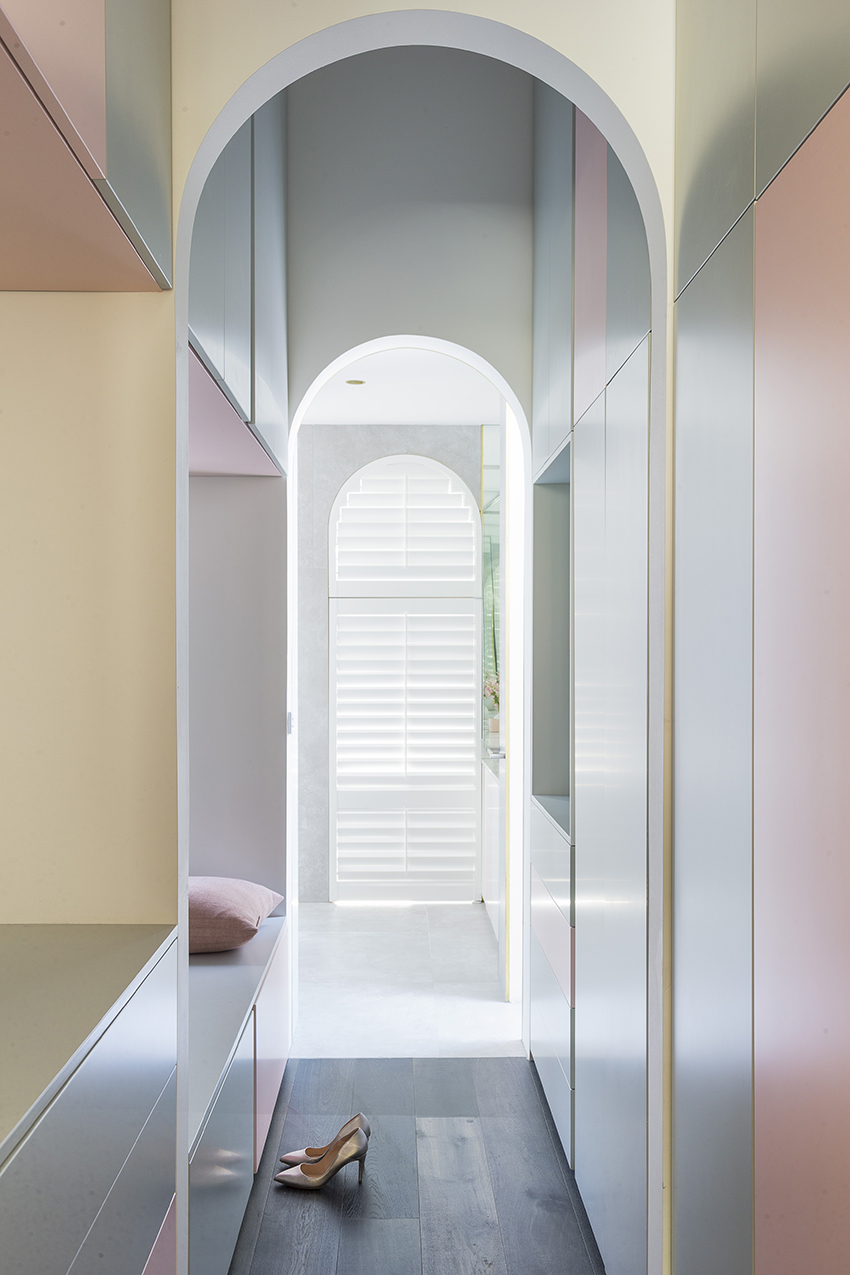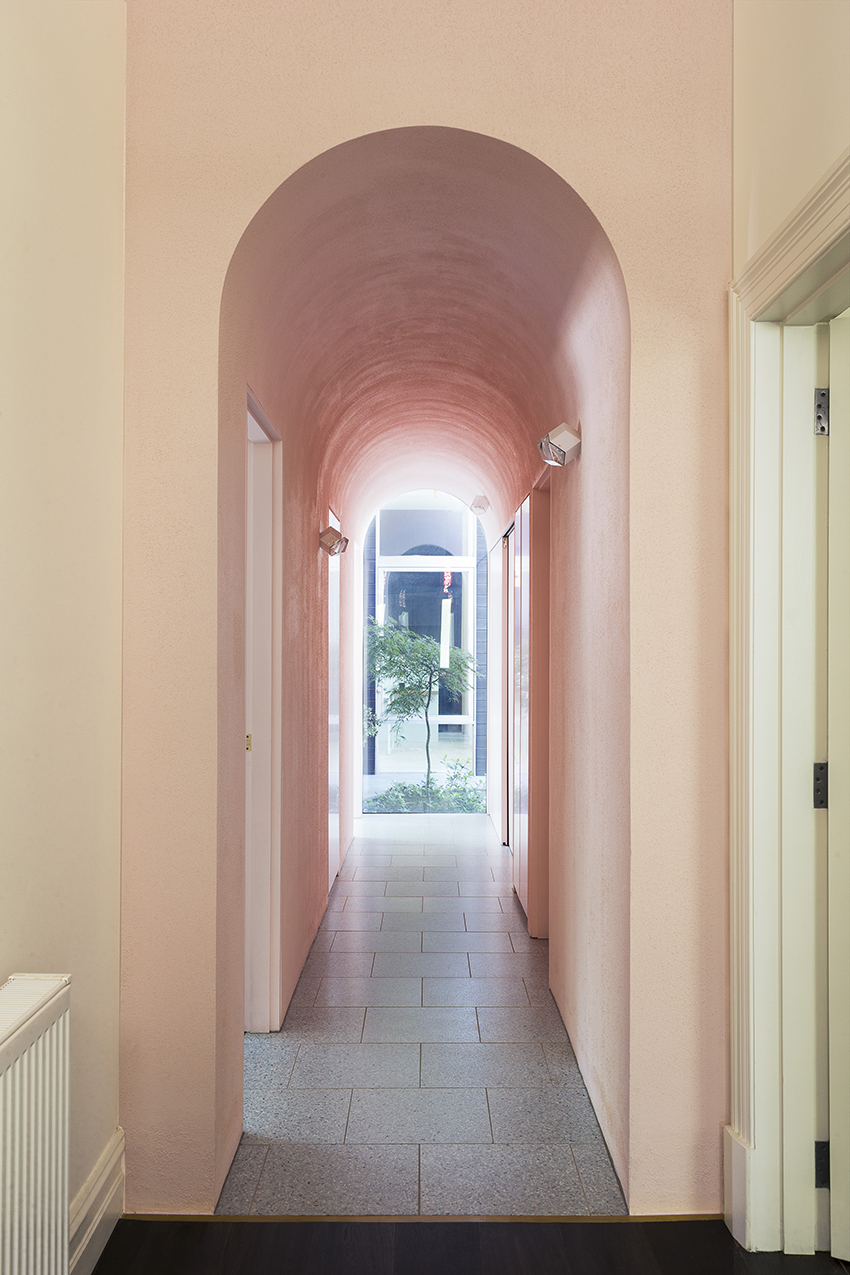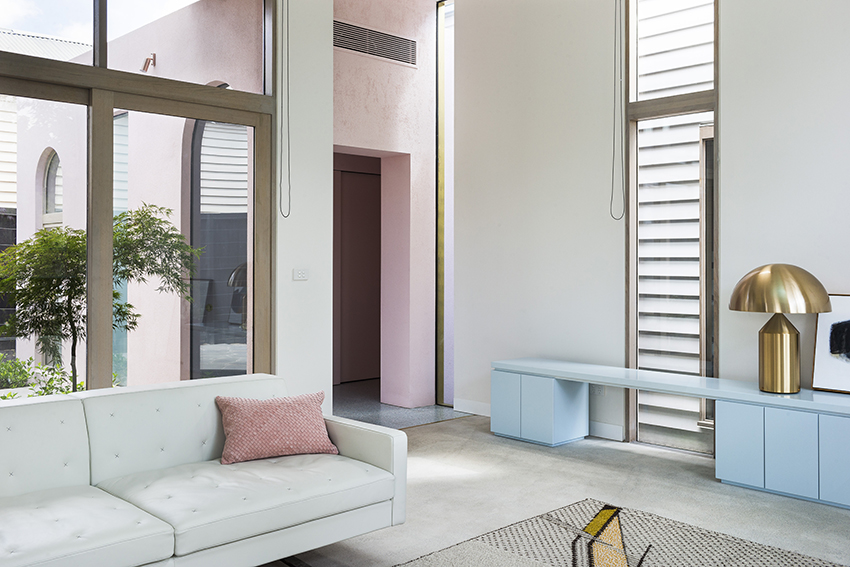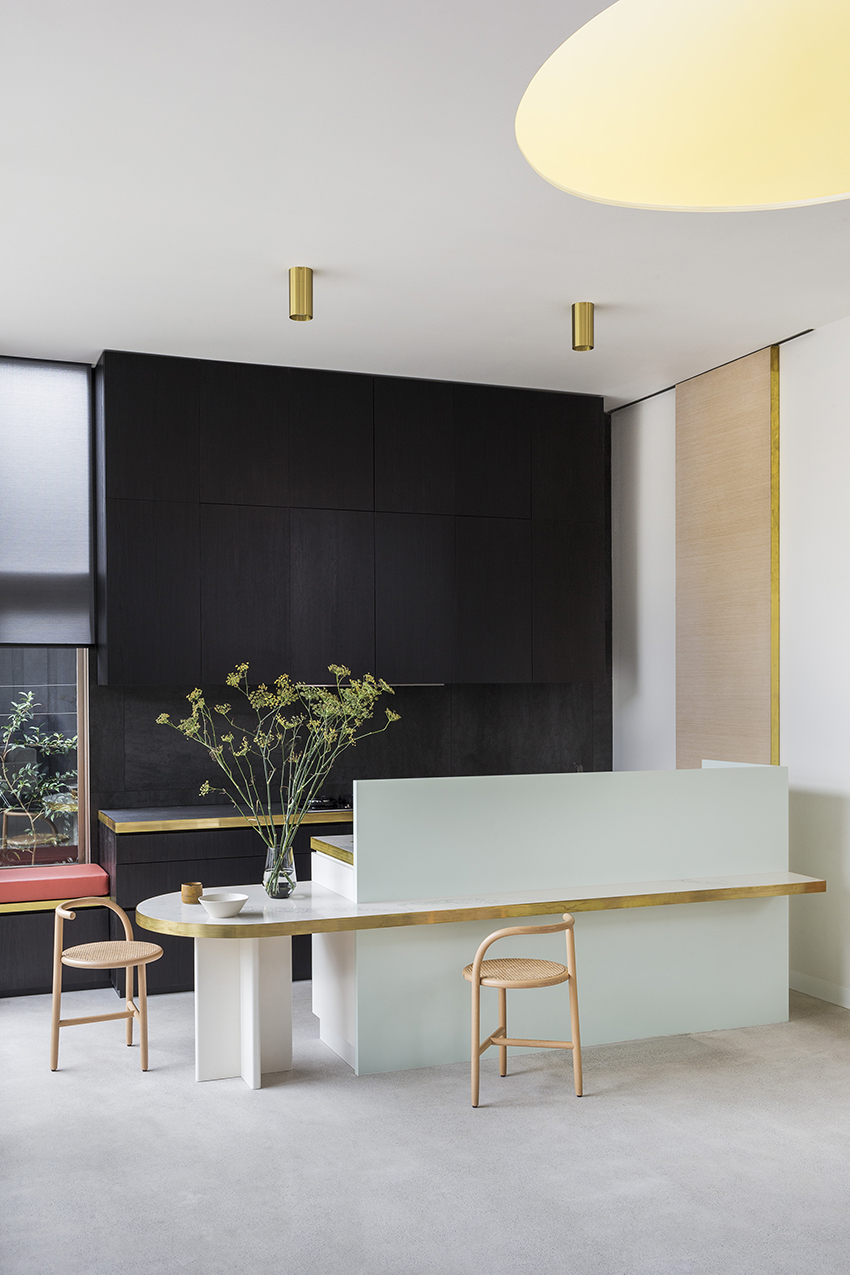 After more interiors inspiration? Take a look at other home tours on We Are Scout. Head to the Dulux Australia website for more colour inspo.