Omar's Place in London would have to be the most on trend space anywhere right now – when I first saw photos of it (on Instagram of course!) I identified 10 of the hottest interiors trends 2018 in one photo. Everyone's going a bit crazy for Omar's because it's got a bit of everything for everyone.
Designed by Stella Concept, the newly completed space in Pimlico features modern Mediterranean cuisine in a fun and informal setting. "Omar's Place is an invitation to the most essential flavours and smells of the Mediterranean, tapas, selected wines and cocktails; a journey through countries bathed by such a mythical sea."
But back to the trends… can you spot them?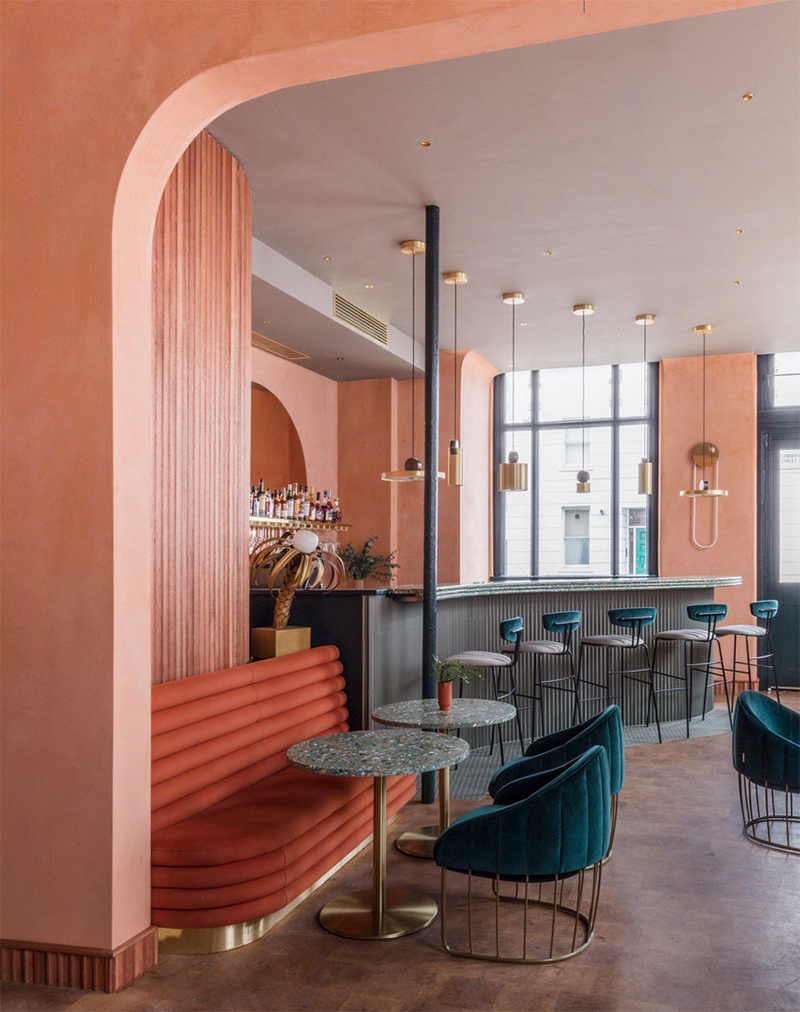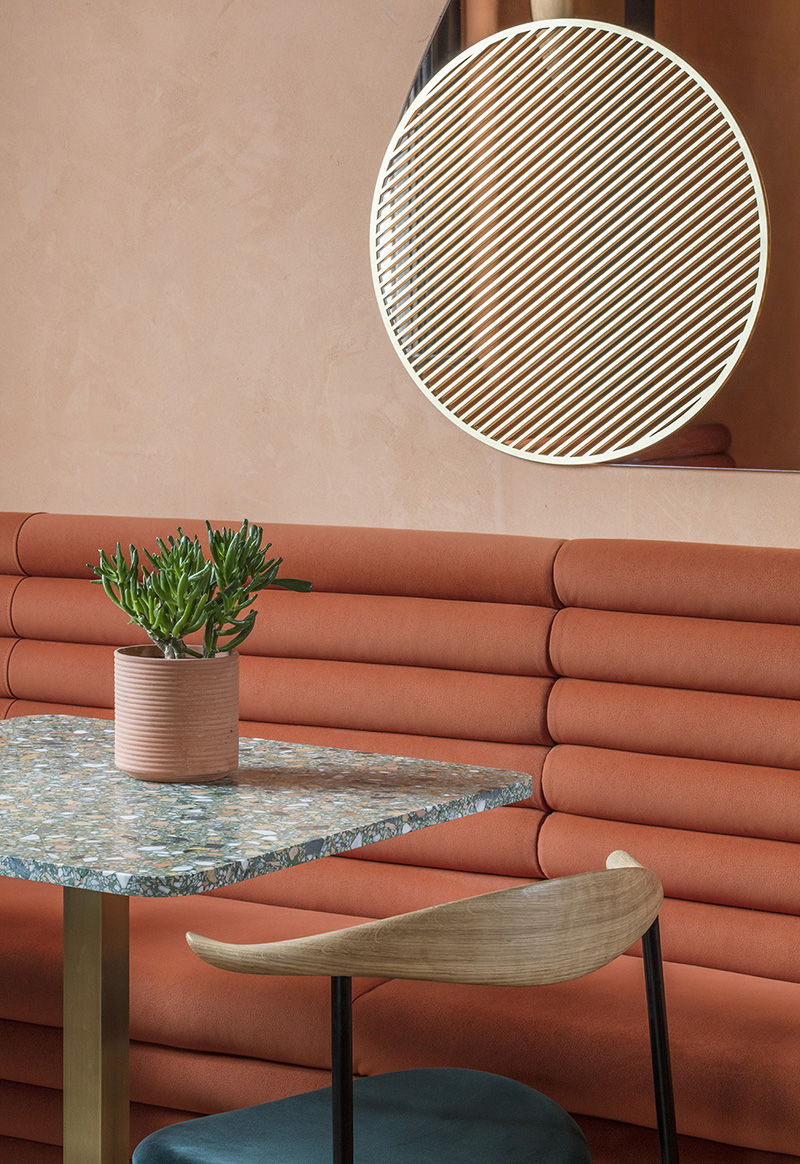 10 of the hottest interiors trends 2018 as seen in Omar's Place
Colour trends
Terracotta and its softer cousin coral
Teal
Style era trends
The eighties
Art Deco
Materials and finishes trends
Terrazzo
Velvet
Fluted timber
Channel tufting
Textured wall finishes
Shape trends
Arches and circles
That's my list of what's hot right now and you can find it all at Omar's Place. I love the interior design of this restaurant and it's definitely of the moment, but do you think it has longevity? Who knows… trends can be fickle, but on the other hand some can stand the test of time. Look at blush, aka Millennial pink, it's still kicking on after years on the 'it' list.
I have some trends posts coming up where I'll elaborate on some of these… maybe not the eighties though… it's a bit too close for comfort!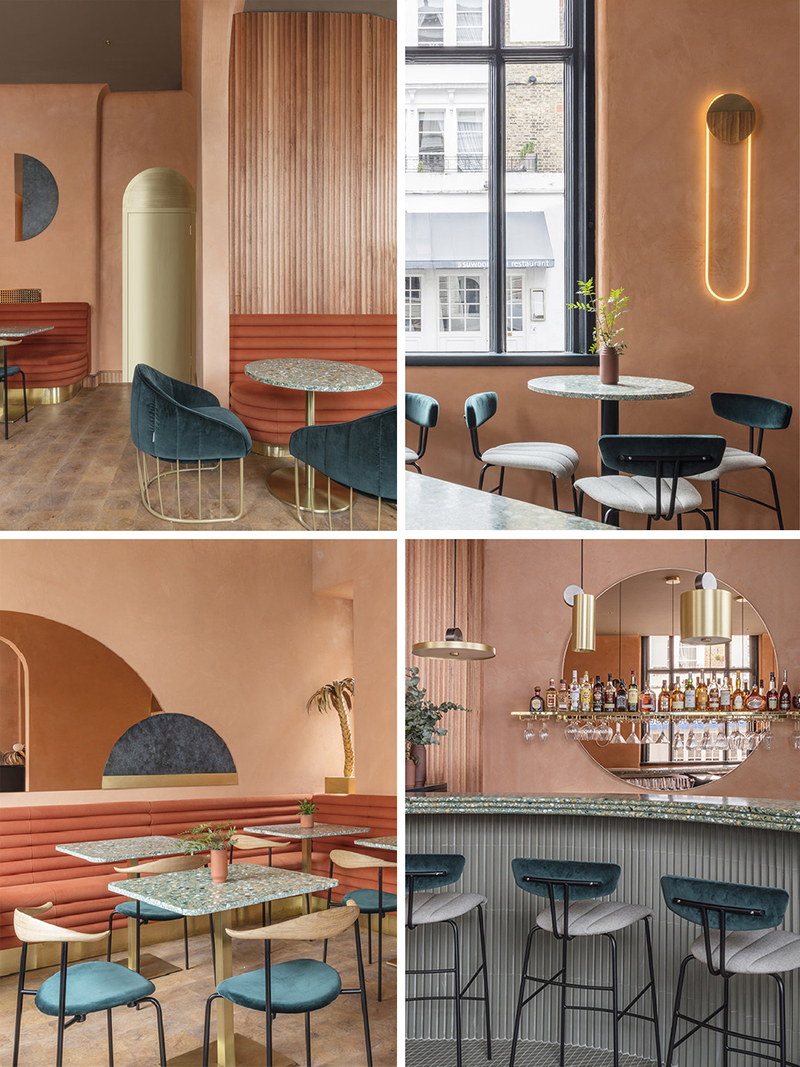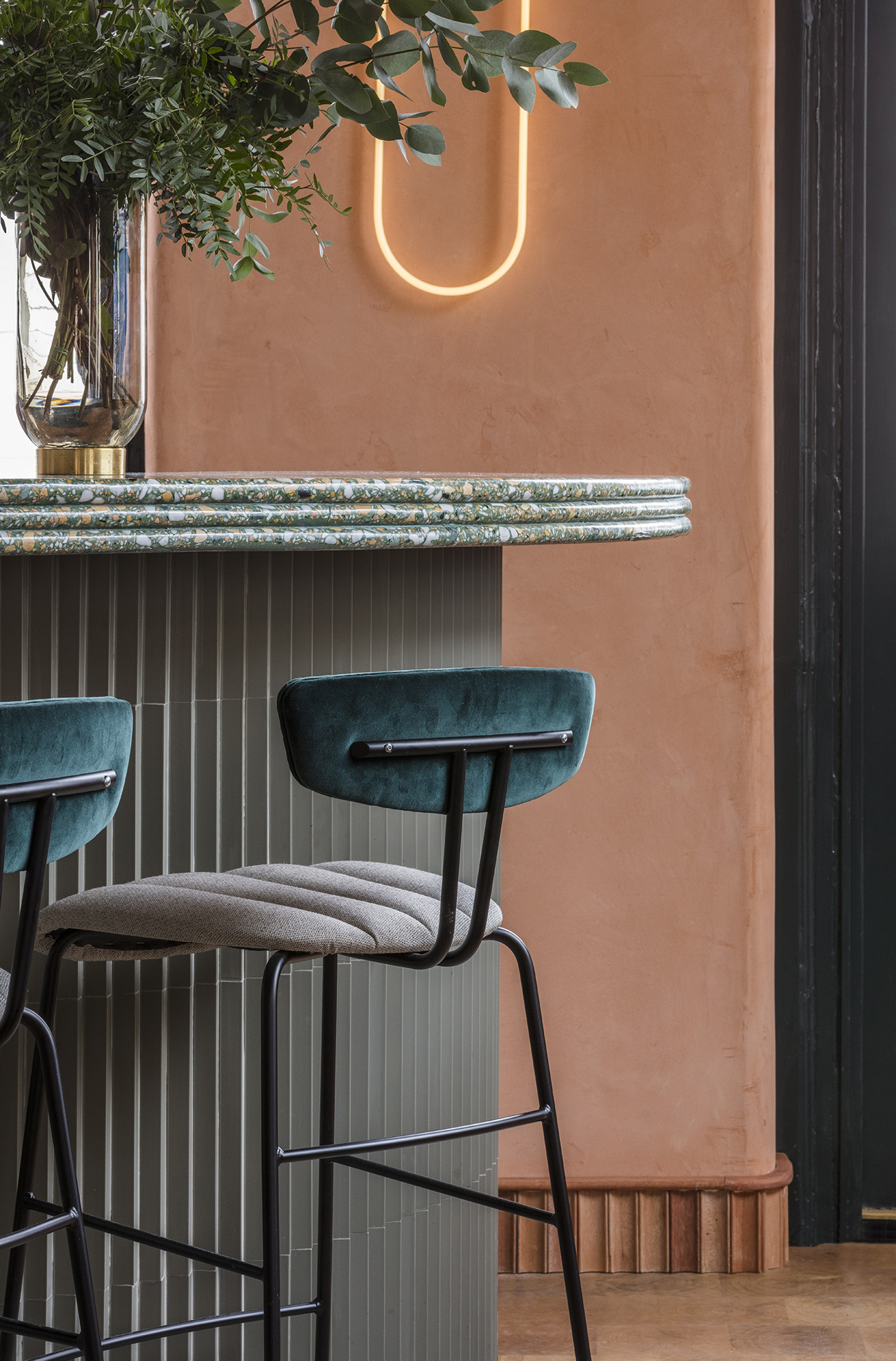 Photos via Stella Concept, photography Nicholas Worley.
If you happen to be in London head to Omar's Place in Pimilco to experience the 5 star rated food and super on trend interior.
If you're interested in trends you might like to check out the Pinterest 100  – Pinterest's trend calls for 2018.